The greatest complaint that people have against an electric car is that if it runs out of charge, then the passengers are stuck. While hybrids assuage this fear to a certain extent, the hybrid technology can be quite expensive. Here are top automakers from the world attempting to solve the existing problem of the EVs by empowering them with ranges that make them the cynosure of every eye.
1. Protoscar Lampo 3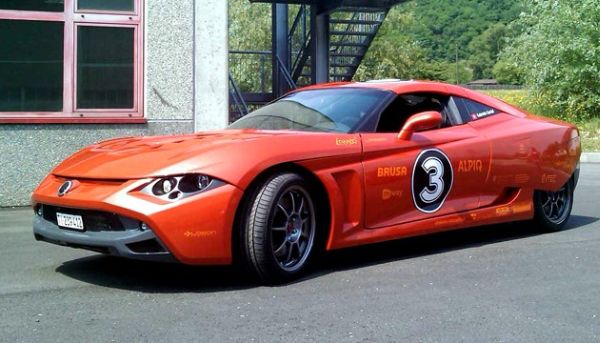 This is the third generation electric vehicle from Protoscar that has been created with a targa top. It is the culmination of the experience and expertise gained from the previous two models. Using four water-cooled 32 kWh, Brusa-branded battery packs with cells from Kokam, the car is slated to provide a princely range of 200 km. The range comes along with 0-100 kmh acceleration in 4.5 seconds and a top speed of 220 kmh.
2. Kia Pop electric car concept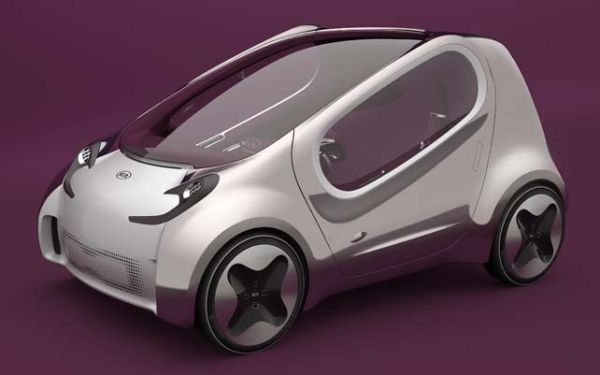 This all-electric vehicle has been built to accommodate three adults in a small and attractively shaped body. It comes with integrated solar cells, LED lights and a panoramic roof. Its 18 KW Li-ion battery lends it a 67 hp torque, a top speed of 87 mph and a range of 100 miles.
3. Dodge Zeo Concept
The Zeo comes with an assurance that one need not compromise on anything by choosing an electric vehicle over a fuel one. With a maximum burst speed of 210 kmh and a 0-100 kmh in 5.8 seconds, this sports car gives a serious run for money to any car that runs on gas. Dodge claims that this 'expressive looking' car has a range of about 250 miles (400 km) which is awesome to say the least.
4. Mercedes-Benz F 125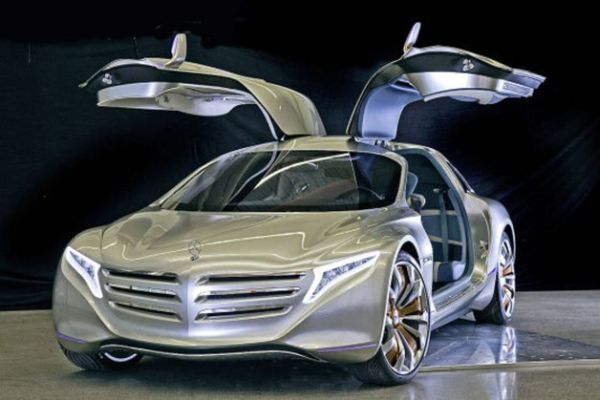 Whether it becomes a reality or not, this F-125 will run on hydrogen fuel which will power its four engines and crank a 231 horsepower strength. This means that it goes from 0-100 in 4.9 seconds and hits a top speed of 137 mph. With just 0.79 kgs of Hydrogen needed to travel 100 km, the car will have a fantastic range of 621 miles on a full tank. Before the fuel-cell is activated, the car will have to travel some distance and the embedded 10-KWH Li-ion battery pack ensures that it can do 31 miles without Hydrogen.
5. Audi A2 concept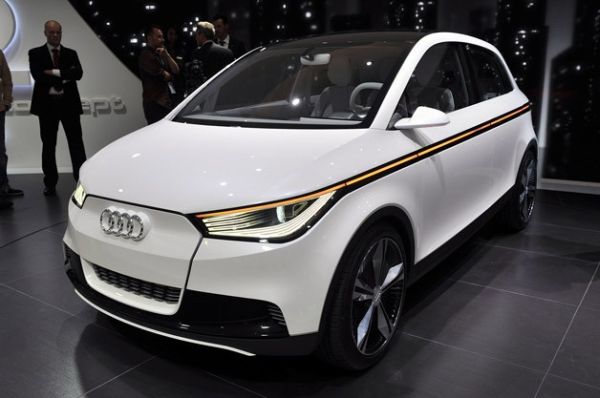 What started off as a 'Concept technology feasibility study' ended up in the design of a fantastic all-electric that comes with built-in internet connections, braking by wire systems, steering and a rear fog-light laser to warn vehicles of its presence ahead. Weighing just 1150 kgs, the car has a range of 200 km powered by its 31 kWh battery pack. Cladding technology and light graphite-foam cooling elements ensure that the car is very light, thus increasing the range.
6. BMW i3 Concept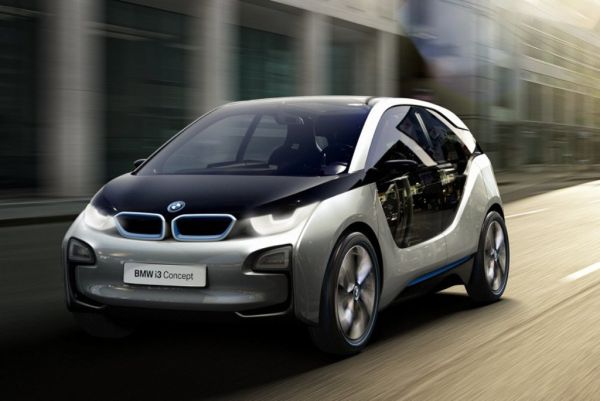 Intended for release in 2013, the i3 from the Bavarian automaker is a dedicated electric-car. An extensively aluminium chassis makes the car as light as 2700 pounds and the powerful, 170 horsepower motor gives it a top speed of 93 mph with a 0-60 in 8 seconds. The range estimated is about 93 miles but the car can be recharged up to 80 percent of its battery in just under an hour.
7. Rimac Concept One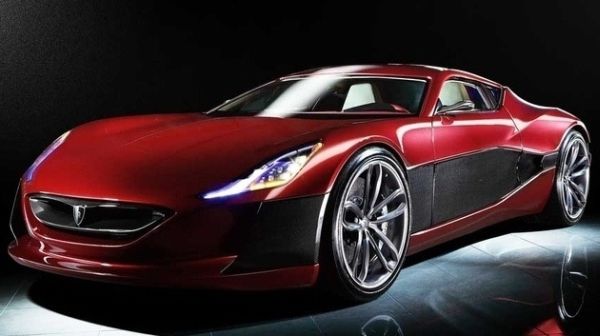 The Mate Rimac shows what a single entrepreneur who is passionate and obsessed with quality can do. A 23 year old has designed an electric-supercar and plans to unveil it at the Frankfurt Auto Show. It will be pitted against the 1000 Hp Bugatti Veyron which is touted as the most powerful combustion-engine car on the roads. Its batteries will power it to 1088 HP and a top speed of 300 kmh. Though we have no official estimates of the range, rumors are that it will be beyond 200 km.
8. Brilliance EV Concept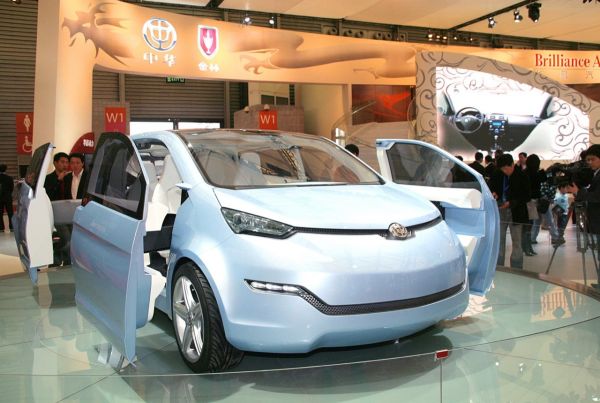 On display at the Shanghai Auto Show is a piece of 'Brilliance' if we can call it so. It has been built with all the style and comfort of a modern car and it will be powered cleanly by electricity. With a range of 150 km, the car has been built to recharge to 80 percent of its capacity in under half an hour. That is simply brilliant. It has two electric motors which kick in as per the need. The car does a top speed of 80 mph.
9. Peugeot Citroen VELV Concept Car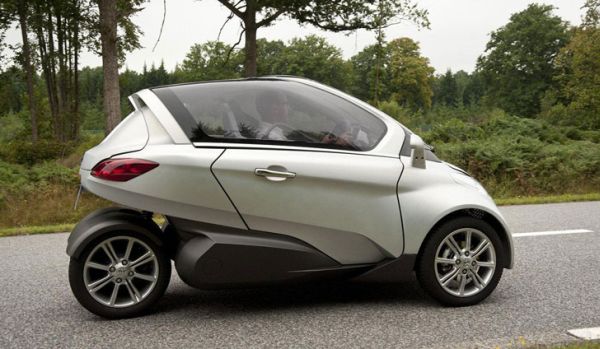 Peugeot has arrived with its tiny car with a 27 HP motor and an 8.5 KWH Li-ion battery. It is so tiny that it looks like a large two-wheeler with a roof. A top speed of 68 mph and a range of about 60 miles, the car is ideally suited for urban traffic and driving. This futuristic VELV electric concept car is currently being envisioned only for corporate or rental fleets.
10. Nissan Pivo 3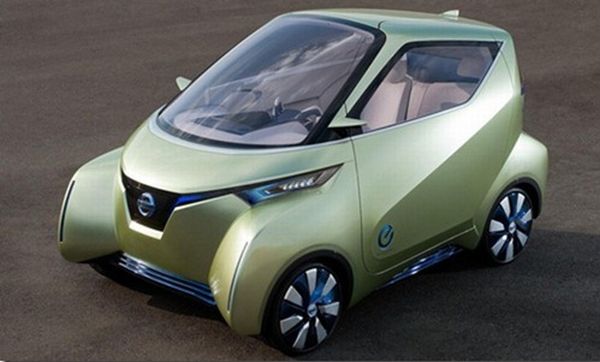 The Japanese automaker, NIssan, have brought about extreme agility and maneuverability on the streets with a car that has wheels which are individually powered and pivoted. U-turns and parking should now be a breeze as all the four wheels can be controlled from the single steering. With a top speed of 120 kmh, the car is touted to have a range of 100 km on a single charge. Of course, it runs on electricity.