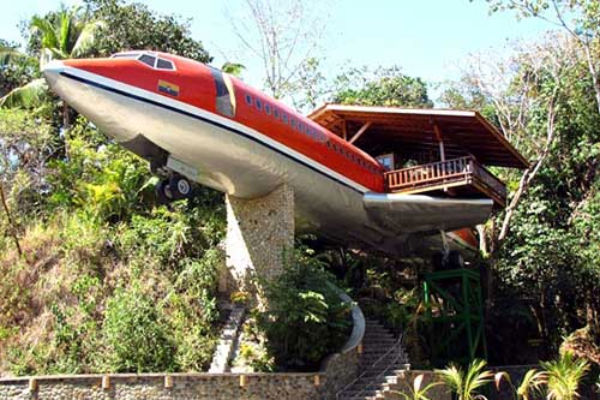 Nothing can surpass human minds. Innovative ideas along with the ability to spend huge amounts of money, can give rise to some really creative concepts. Recycling airplanes to build homes, libraries, classrooms and even restaurants, are a result of such ideas by the green thinkers. Green living is the new rage today. And what else can be better than a house made of recycled materials like airplanes. Check out this list of some recycled airplane homes built by green thinkers.
1. Boeing 727 Home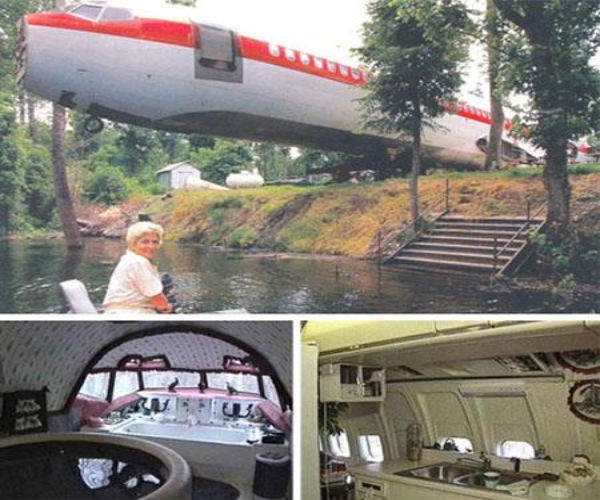 The Boeing 727 Home has been made with a huge investment of $ 30,000.00. This ingenious airplane house features a personal jacuzzi in the cockpit. It is a good example of green creative conversions.
2. Costa Verde Resort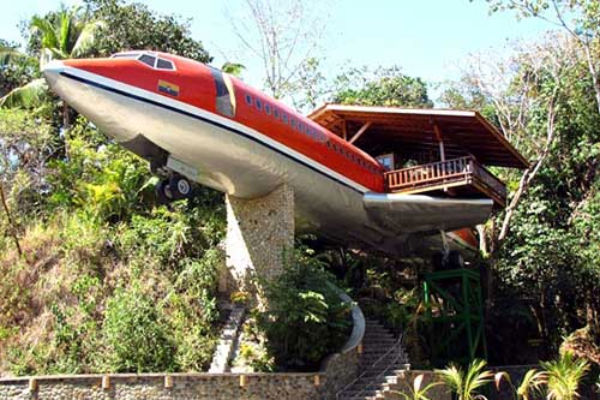 The Costa Verde Resort is a part of Hotel Costa Verde, Quepos, Costa Rica. An old Boeing 727 has been converted into a resort. It features two bedrooms with stunning interiors and charges $ 400 and $ 500 per night depending upon the season. It is a great place to enjoy weekends.
3. Recycled Airplane Library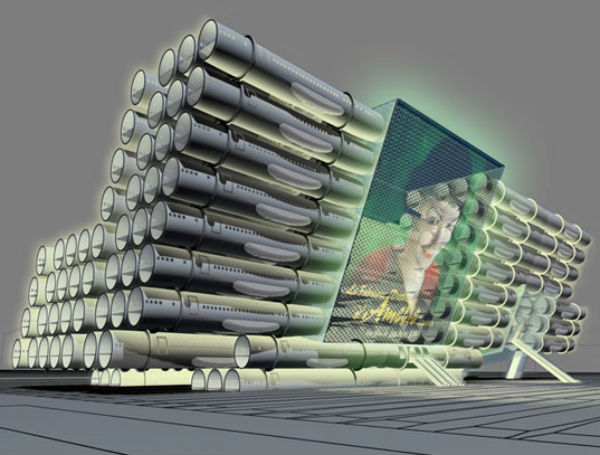 This state-of-the-art recycled airplane library has been designed by the architect firm LOT-EK of New York. it is entirely made up of renovated airplane fuselages. This unique library features HVAC, cabling and conveyor belt networks for mechanical transfer and distribution of books.
4. Bruce Campbell turned plane into home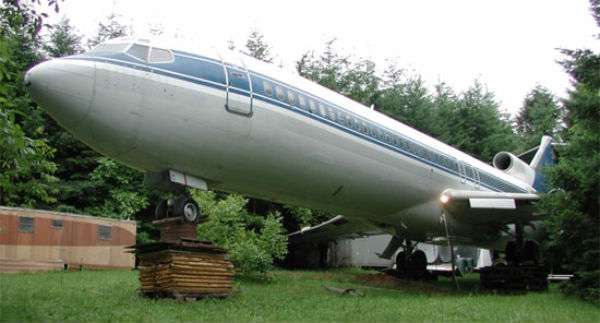 This marvelous airplane house is owned by Bruce Campbell and is located outside of Portland, Ore. The plane Boeing 727 which has been used to construct this house, was purchased at a price of $ 100,000. This recycled airplane house has 1,066 square feet of living area.
5. Russian TU jet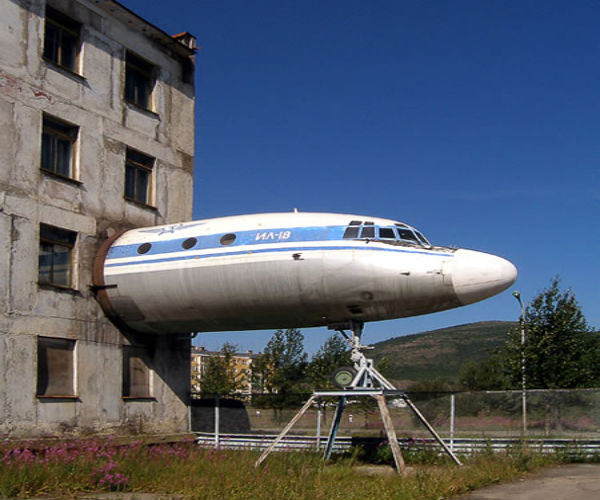 A Russian TU jet has been used to construct this really interesting creative house. The use of the plane in this fashion, provides some more living space for the inmates. It is located somewhere in Russia.
6. Boeing 747 turned Into a Restaurant
This is the world's first Boeing 747 converted into a restaurant. It is located in the city of Mokpo, South Korea. This aircraft restaurant has150 tables and the engines of the Boeing 747 has been turned into the kitchen.
7. Classroom made from Airplane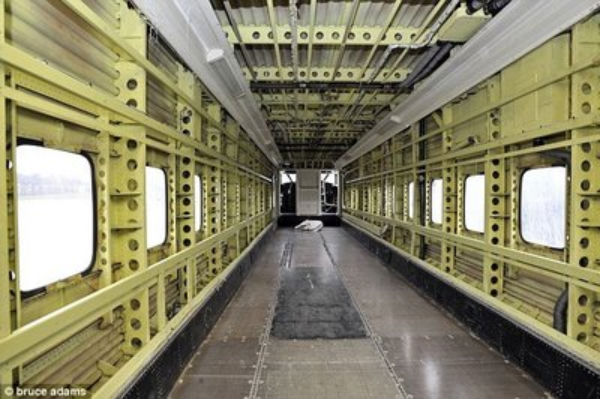 This classroom has been made in a 82 ft-long commercial airliner in UK. This is the world's first airplane classroom, for primary school students. About 30 students can sit in this classroom. The cockpit of the plane is used for keeping whiteboards, desks and laptops. It is loaded with almost all the important requisites of a typical classroom.
8. Recycled Airplane Pavillion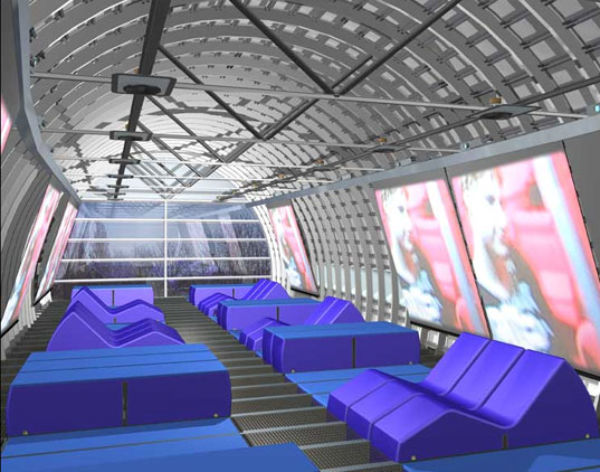 This recycled airplane pavilion specially made for students, has been designed by LOT-EK. A Boeing 747 plane has been used for the purpose. This pavilion can be used as a place of work and play. It is an ideal place to host lectures, seminars, movie screenings and parties. This pavilion is located in front of the Lake Union.
It features rotating floor and seating systems and these can fit in three different positions – floor, bench and lounge, depending upon individual choices. It also has an Ethernet connection which can be used for entertainment purpose. Moreover, integrated projection screens make it even more impressive.
9. Airplane home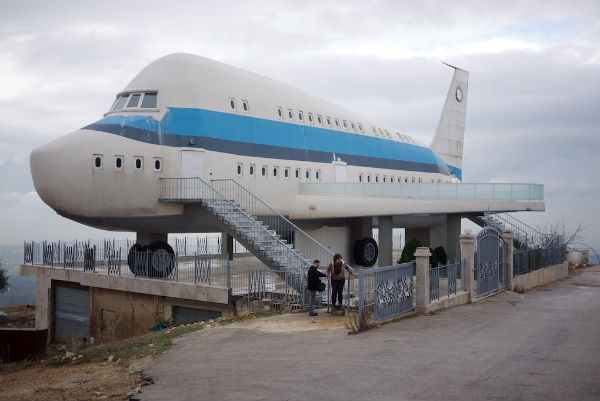 This recycled airplane home is situated at the edge of a cliff in Tripoli. It is owned and built by a Lebanese millionaire from Nigeria. The picturesque landscape behind adds to its beauty and appeal.
10. Recycled 747 Airplane House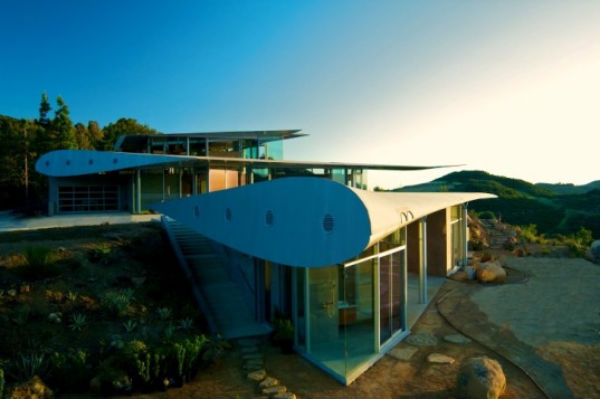 This recycled 747 Airplane House has been designed by David Hertz Architects. It is located in Malibu and has been made from a decommissioned Boeing 747. The wings of the plane have been converted into a floating roof. The house also has large windows which starts from the ceiling and reaches the floor. They can be used for viewing the wonderful scenery outside.