No matter whether it is minimalist or pet furniture, IKEA is known to make a statement. Therefore, when it comes to sustainability, how can it back away. Thanks to the fast-rising environmental issues, the millennials are quickly moving towards living an eco-friendly lifestyle. This has created a niche market for anything that is branded as sustainable. IKEA is one of the top players in the furniture market. It is probably the leader when it comes to a furniture innovation. So how can it back off when it comes to sustainability. It has come up with its own range of green products. In fact, eco-friendly products by IKEA are making quite a buzz in the market.
Read More: Choosing green furniture, what should you do?
In case you didn't know IKEA is a Sweden based company that offers functional home furnishing products at cheap prices that can be afforded by all. It has been gradually shifting to make use of green processes and produce a wide range of designer and contemporary eco-friendly and sustainable products which are available in IKEA stores globally. IKEA's mission of going green starts in their stores where ample waste generated is recycled and used in manufacturing the modern design affordable and popular furnishing products.
12 Best eco-friendly products by Ikea
1. Hula Chair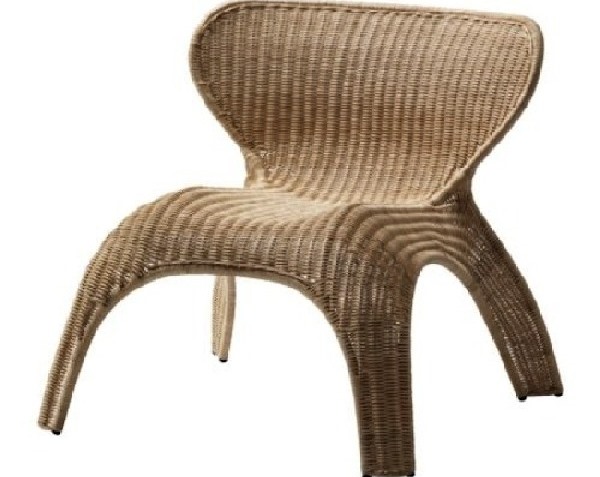 A designer of IKEA furniture, Jonas Kamprad, has made use of rattan, a natural and renewable fibre used extensively to make furniture and baskets, to make this designer chair called the Hula chair. The frame of the furniture item is made up of steel and clear acrylic lacquer is used to bind the rattan fibres over it. The chair is stackable and thus saves space. The cost of this elegant chair isn't much. No wonder, it is one of the popular eco-friendly products by IKEA.
2. Leran Pendant Lamp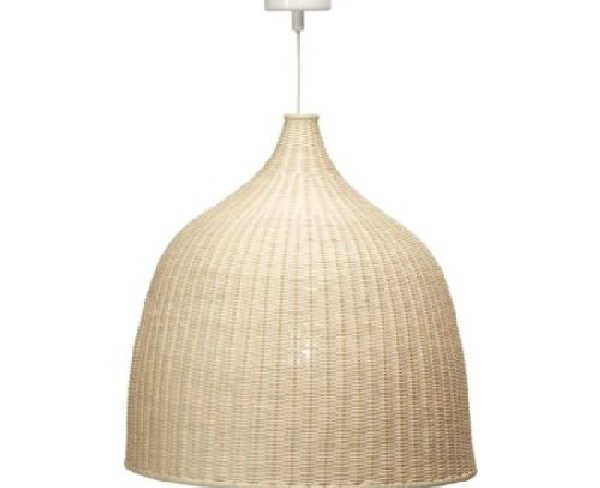 Designer Nicolas Cortolezzis of IKEA has designed this large sized pendant lamp by making use of bamboo and rattan. The designer has weaved the bamboo and rattan fibres together and created this basket shaped lighting fixture. This lamp shade gives both directed and diffused light and employs Ikea's low-energy light bulbs to illuminate your room. This nature inspired a€˜Leran pendant lamp' costs $90.
3. Asplenium Potted Plant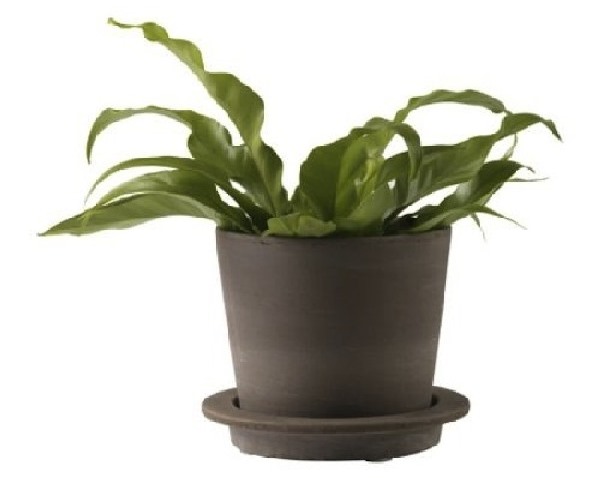 IKEA also offers a range of beautiful potted plants that adds to the decor of your living room as well as freshen-up the air. You can grow a variety of organic plants like asplenium, which require a low maintainence and can be grown inside the house. These beautiful plants will grow in your home providing a green space in your pollution packed city. The cost of this Asplenium potted plant is $8.
4. Sunnan Solar Desk Lamp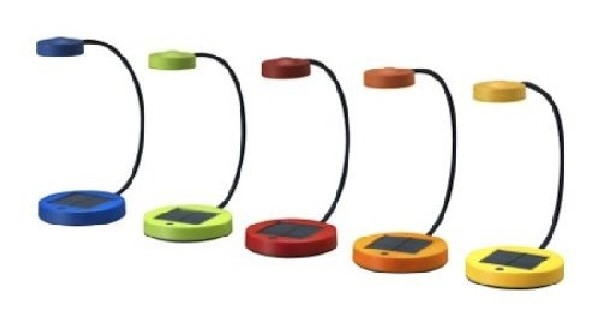 IKEA has designed these green alternative lighting systems called SUNNAN LED desk lamp. These solar lamps make use of light to charge up the solar batteries during day, for 9-12 hours, which power the LED bulb to illuminate at night for as long as four hours. This eco-friendly Solar-Powered Table Lamp costs $20.
5. Ikea 365+ RISP Duvet Set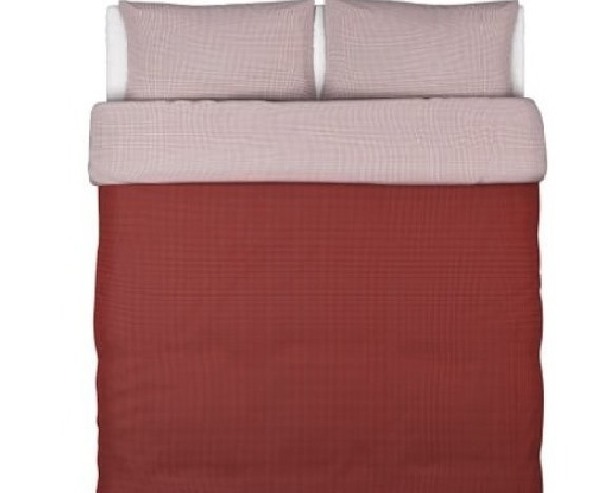 IKEA 365+ RISP Duvet cover and pillowcase is not made of pure cotton it is created by making use of 50 percent cotton and 50 percent lyocell. Lyocell is a fibre that originates from wood pulp and makes use of plenty of water and energy for being produced. Being a better alternative to synthetic, IKEA has made use of this material along with cotton. IKEA 365+ RISP set comes in a various sizes and colour ranging from $40-$60.
6. Dvala Fitted Sheet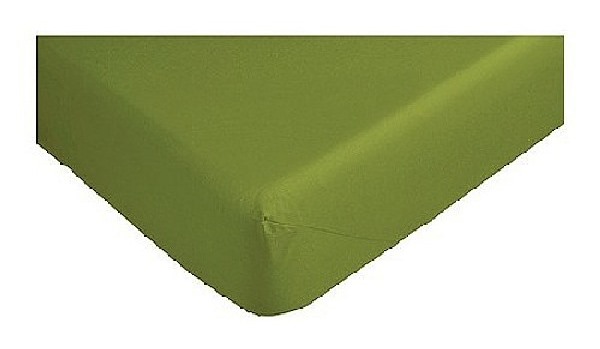 IKEA has been somehow managed to grow cotton in a greener and more sustainable way. They have implied the Indian and Pakistani cotton producing practices to generate cotton that makes use of less quantity of water, pesticides and fertilizers. Dvala fitted sheets are made out of fabric that makes use of 15% less cotton compared to customary cotton merchandize. The fitted sheet can cover a 25 cm thick mattress and is available in various colours. The cost of Dvala fitted sheet is $10.
7. Ikea PS HAllar Stool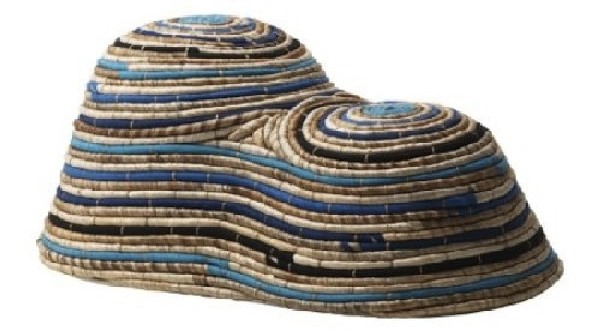 Maria Vinka has designed this comfortable and sturdy PS HALLAR stool for IKEA. The product is completely handmade and the green ethics can be seen by the beautifully woven banana fibres, sea grass and cotton around a rigid steel frame and then covered in a clear lacquer. The cost of the product is $70.
8. Norden Birch Table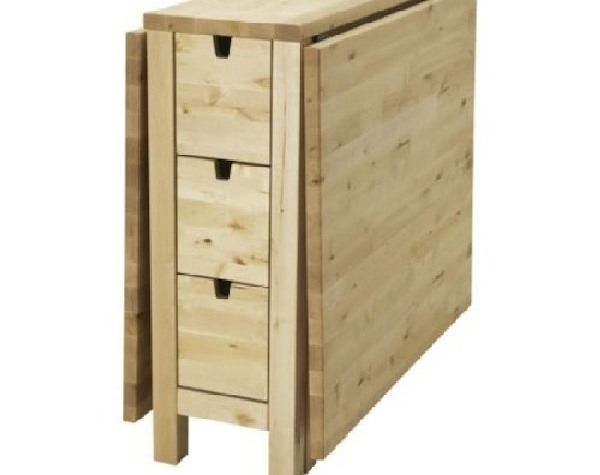 Designer Mikael Warnhammar was inspired by the Scandinavian Nordic forest and the traditional woodwork techniques to create the products included in the Norden birch series. He has made use of solid birch wood and hardwearing natural material to create this gateleg table in the above picture. The table has six drawers and two drop-leaf sides and since its made of birch wood it can be diversely used before being dumped. This furniture piece costs $179.
9. Ikea PS Krona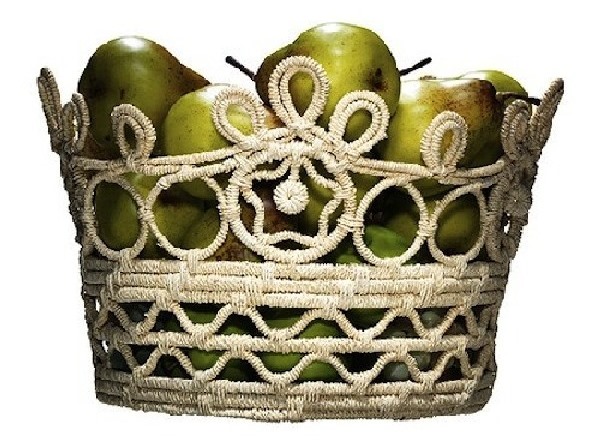 Maria Vinka has created this beautiful handmade bowl all out of palm leaves. The frame is made of solid steel and then covered with palm leaf ribs which can be further recycled.the size and shape may vary for each bowl which can be used to hold fruits, toys or other decorative objects. The PS Krona bowl costs $15.
10. Nasum Basket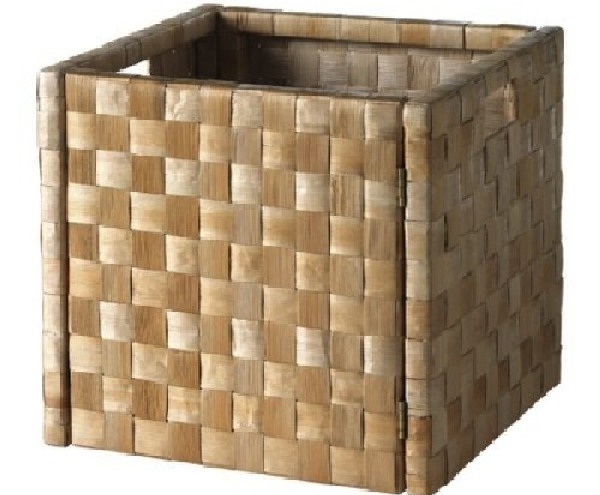 The basket shown in the picture above is one of the products from the Nasum line of baskets. IKEA has designed this sustainable basket out of woven banana fibres and acrylic lacquer. A-4 sized paper sheets can easily fit in the basket. It can be folded and easily carried to any place. The basket costs $15.
11. IKEA's Colorful Solar Power Lamps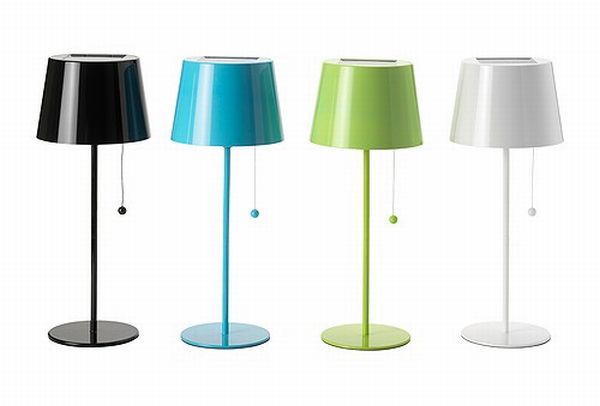 Home decor giant IKEA of Sweden have introduced a great substitute for the energy consuming lighting devices used in our houses – solar powered lamps. The lamps by the name 'Solvinden' are available in four colors – black, white, lime green, and teal. The lamps are fitted with three AA rechargeable batteries of 1.2 V. When the solar cell panel placed inside the lamp faces the sun, the batteries gets charged. Charging time is 9-12 hours for the lamp and it will provide illumination for for close to 4 hours. The charging may take more than 12 hours, if it's a cloudy day.
The lamp comes with replaceable batteries, with a life span of 2 years. An LED light bulb is fitted in the lamp. Being an entirely solar energy dependent device, the lamp is apt for outdoor use as well. The base of the lampshade is made from steel and the shade from ABS plastic and tinted lacquer.
12. Temporary Bar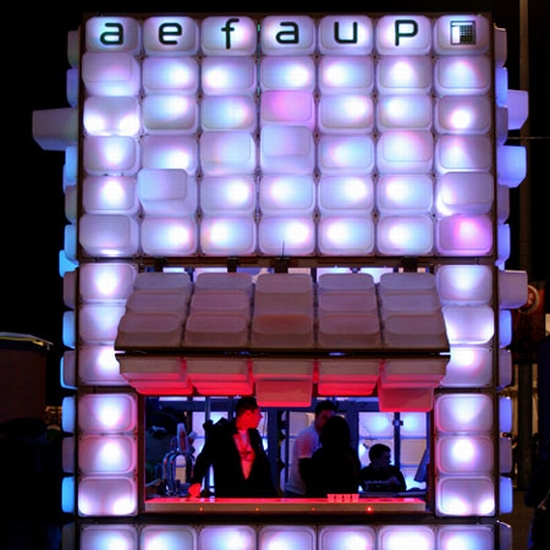 Two designers were struck with an exciting idea for a competition organized by the architecture faculty at the Universidade do Porto in Portugal. For the contest that invited students to think on a temporary bar to represent their institution as an outstanding architectural object, designers Diogo Aguiar and Teresa Otto came up with a temporary bar made of 420 IKEA storage boxes.
Taking help from students, the structure was built in one week. The installation is a modular white cube that can be transformed into a bar by partly folding open one of its walls. As many as 20 boxes were first fixed on a wooden structure and then attached to the main metal structure. As the day transforms into night, they illuminate using LED lights that respond to the music being played. According to its depth, every box gives a different brightness.