A lot of us tend to throw away old computers. At first glance, you would hardly be able to figure out that nothing but the keys of old computer keyboards have been used to create them. If you think so, then look again. Waste keyboards along with other electronics pose a great threat to the environment. Since it is extremely difficult to recycle them, if we reuse old computer keyboards and other peripherals, then it would be best. Moreover, there's we more thing we can do. We can stay minimalists as far as our electronic needs are concerned. Right now, the problems don't lie with our demands, it rather lies with the waste that we are producing.
Why do we need to reuse old computer keyboards?
The world of gadgets keeps on introducing something new all the time. Because of this, technology turns obsolete in no time. We are often left with a variety of materials and accessories that occupy space and fill our home. If we think about disposing them, then all that happens is that they pollute the environment one way or the other.
We've all burned out a few keyboards and other gadgets while working a long shift on something technical. Whether you're writing the next Great American Novel, doing research on local SEO for law firms, or coding the next social media craze, you may have tossed away tech goods because of their age, damage, or wear. It's tempting to seek out the next biggest thing, and it's just one keyboard, right? Unfortunately, that one keyboard can turn into a much bigger problem.
Although today, there are various types of recycling programs for old gadgets and unused accessories; nevertheless, we are still facing major environmental issues. Keyboards are one such product that we use most of the time. As long as they are working, there is no problem. However, when it comes to disposing of them; that is when the challenge comes in. Well, you can definitely put your old keyboards into good use with these amazing and fantastic reuses of old computer keyboards
1. Mesmeric keyboard lamp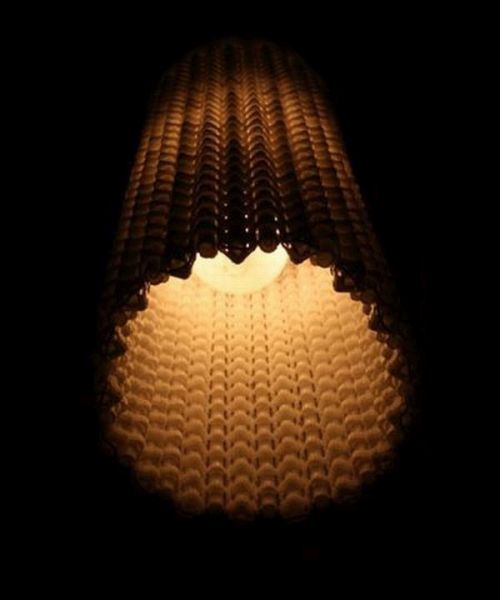 Meticulously designed and crafted by Nolan Herbut, this stylish lamp is a masterpiece crafted out of a discarded keyboard and is all set to beautify and light up your living area. Hundreds of keys have been done up in a mesh like framework to reflect light through them. An eco-friendly creation, it gives the impression of a crystal lamp, making it almost impossible for anyone to guess the actual material behind this fantastic art piece.
2. Keyboard cuff links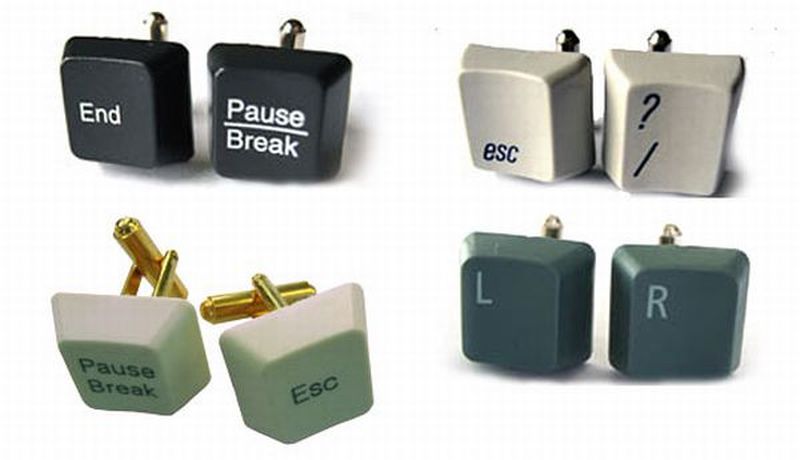 Conceptualized by Acorn Studios, the most innovative concept ever to make perfect utilization out of a discarded keyboard, this one is sure to thrill a eco-consciousgadget freak, if nicely gift wrapped and presented. You can also customize and add a personal touch to it by getting the initials of that person's name to form these beautiful pair of cuff links.
3. Recycled keyboard notebook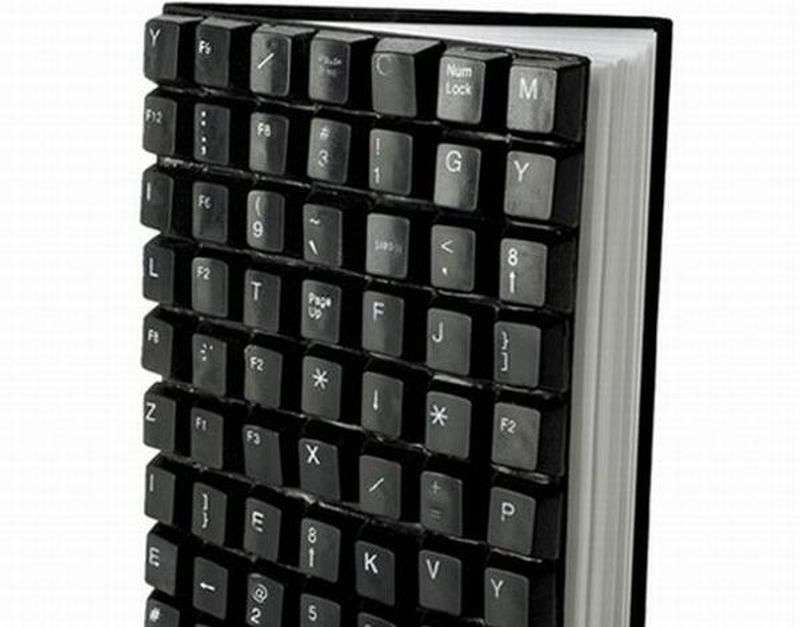 An incredible creation to adorn a geek desk, this green product, recycled from an old keyboard, makes for a stylish notebook which has been crafted out using 62 keys and contains 88 lined pages. The size of this journal is 7 inches by 5 inches and it makes a perfect companion for jotting down notes from the web, thereby adding on to show your concern to save the environment as well.
4. Keyboard shoe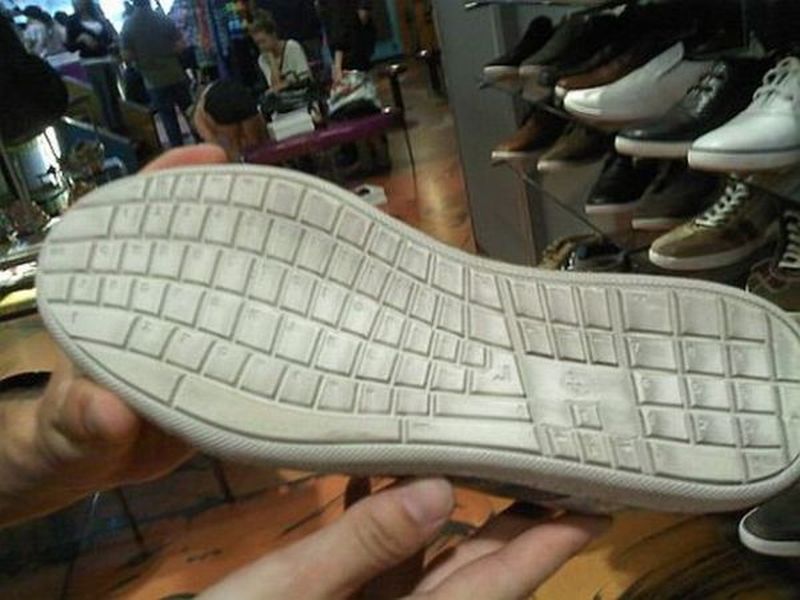 Unbelievable, yet true, this shoe looks ordinary when seen from above, but when flipped over, it reveals a qwerty keyboard sole which is capable enough to leave interesting impressions on the surface of sand or snow. Well adhered not to get ripped off while treading through rustic surface, this one is surely a step ahead among all other inventions carved out of recycled keyboards so far.
5. The keyboard bomb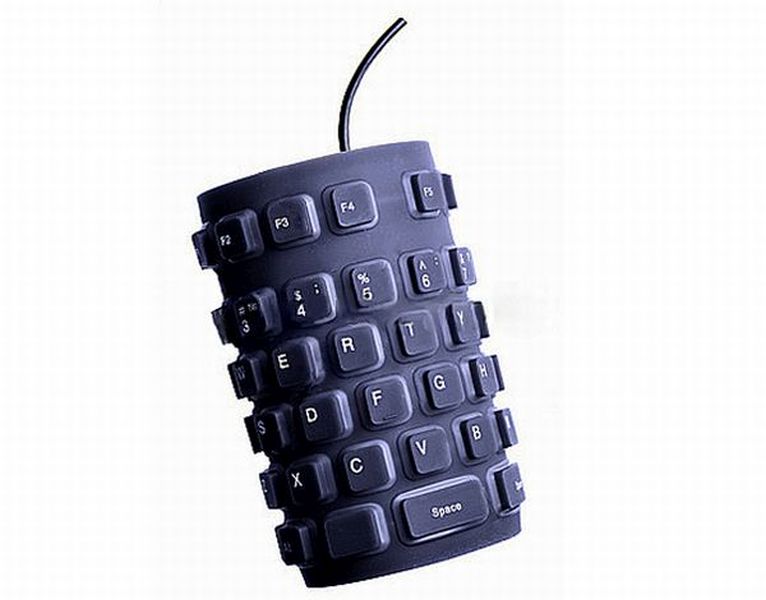 Though it sounds ridiculous to craft an object as destructive as a bomb out of green components, but as the saying goes 'art has no boundaries', thus the creativity of a 3D image is reflected in this invention of a keyboard bomb out of recycled keys of an obsolete computer part.
6. Keyboard jewelry
These artistic and funky pieces of jewelry have been designed out of the keys of old computer paraphernalia. It is very simple to make as you just need heated up safety pins and holed keys to connect with jump rings for a beautiful and geeky pair of earrings. A perfect gift for a dear friend and an easy as well as a creative idea, which would cost almost nothing, yet make you stand out in the crowd.
7. Keyboard key dog collar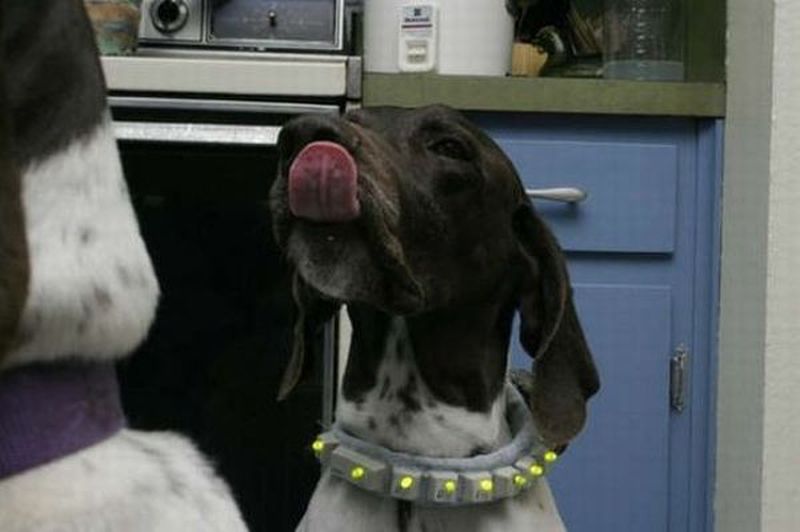 A collar to adorn your dog's neck, made out of recycled keyboard seems to be a good idea, provided your dog carries it around its neck. Powered by 9V batteries to glow the LED lights within each key contained in the collar, you can make it more personalized by having your dog's name listed using the keys used in making the strap.
8. Computer keyboard mirror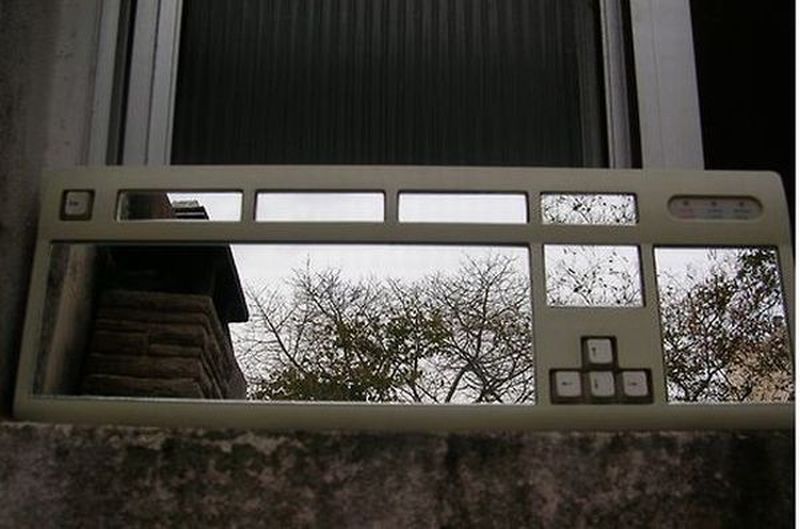 This item, named as Redimei and invented by Lea Lobosco and Gabi Peserchia, is an outstanding mirror crafted out of a recycled keyboard, which would also reflect your conscious effort towards an eco friendly earth along with your physical image. All you have to do is shell out $50 to acquire this unique piece of art.
9. Computer keyboard tote bag
This computer keyboard tote bag has been made from 10 oz heavyweight, natural 100% cotton canvas fabric which can be conveniently machine washed for easy maintenance. Very spacious to accommodate all your requirements on the move and featured with long handles for handy disposition of the same.
10. The keyboard clock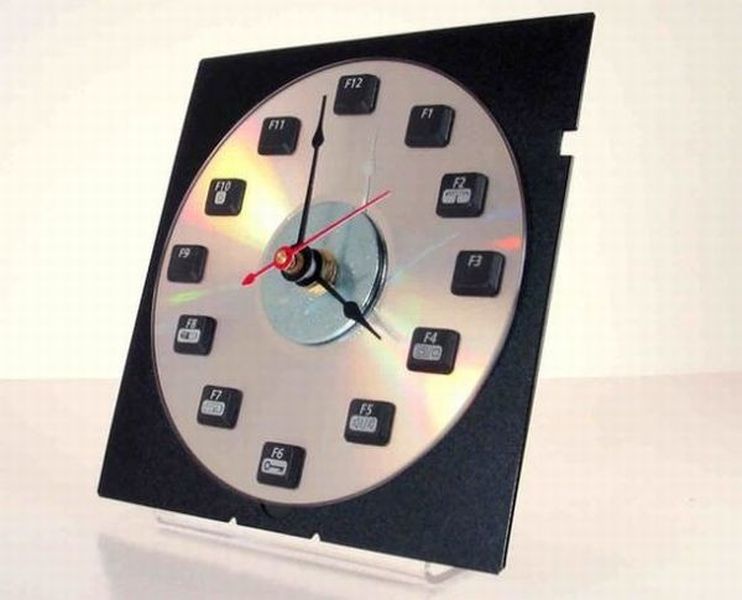 The keyboard clock is a green recycled product which can be created at home by you provided you have an old keyboard to destroy. Not only does it look fantastic and innovative but also makes room for a useful timepiece to adorn your room without burning a hole in your pocket.
All the above creations have been smartly conceptualized to make use of your old keyboard in a greener way and not letting it become a harmful waste for our planet.
11. Hedonsm (y) Trojaner Horse Sculpture
The brainchild of a German artist Babis Cloud, the Hedonsm (y) Trojaner is a horse sculpture consisting entirely of the keys of old computer keyboards. Inspired from both the Greek mythological horse and the Trojan virus, the horse has been created from over 18000 different keys.
12. Viper Snake Sculpture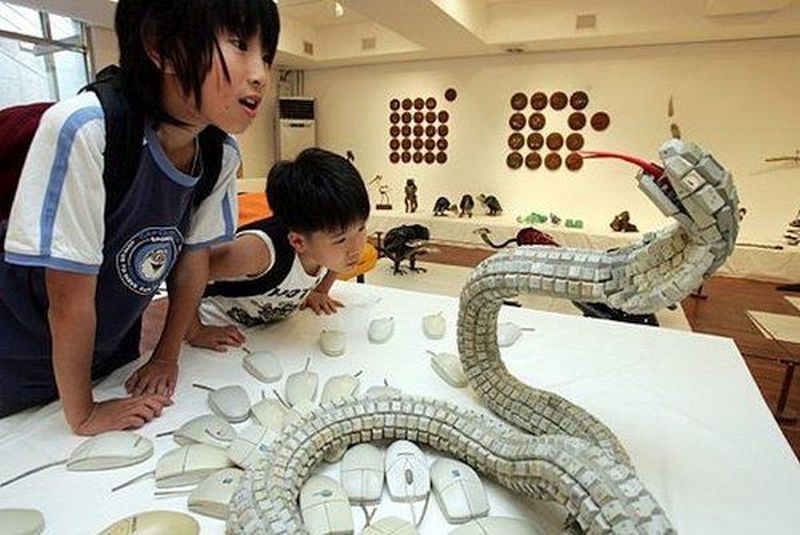 Designed by Korea based artist Choi Jung Hyun, the extremely realistic snake looks just like it could very well become a part of the next 'Transformers' series.
13. Anti-Social Skull Sculpture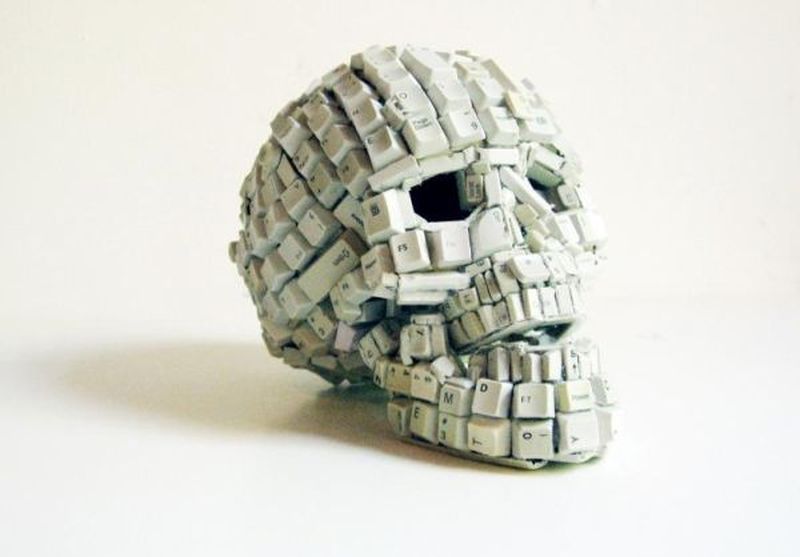 Designed by Maurice Mbikayi from South Africa, the Anti-Social Skull Sculpture features a really impressive looking skull that has been made out of the old keys of a repurposed keyboard.
14. Wolfang Keyboard Bench Sculpture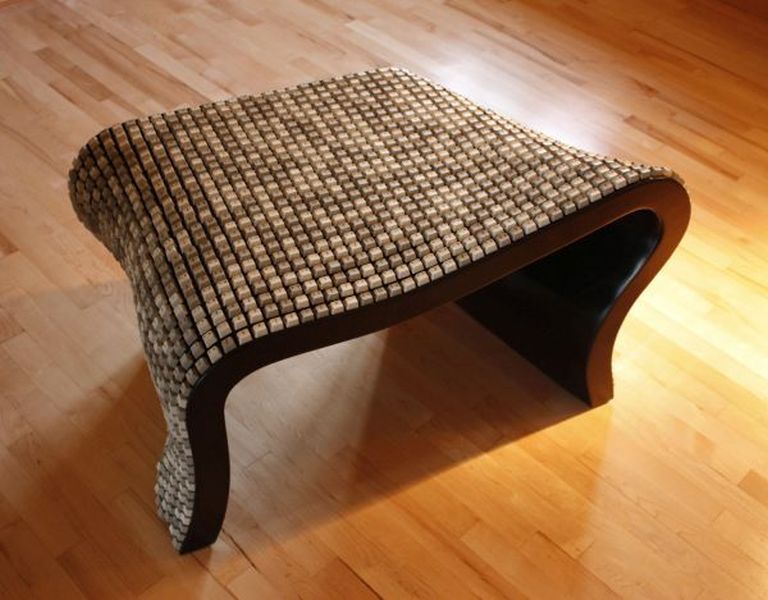 Made out of over 2000 reused keys from old computer keyboards, the Wolfang Keyboard Bench owes its unique design to creator Nolan Herbut. In addition to its creative design, another highlight of the bench is the action of the keys that the designer chose to keep intact. As a result, the keys actually move when you sit on them or press them.
15. TEXTile Sculpture
Artist Jean Shin's creative solution for old keyboards involves a one of a kind interactive sculpture called the TEXTile. Featuring over 22525 reused keys, the sculpture consists of a 20 foot continuous textile into which these keys are embedded.  If that is not enough, then the fact that Chin has created an active keyboard from the first three rows of the sculpture. This means that as a viewer, you can simply type in your thoughts. You might seem them projected on the other end of the fabric on a real time basis.
16. Space Shuttle Sculpture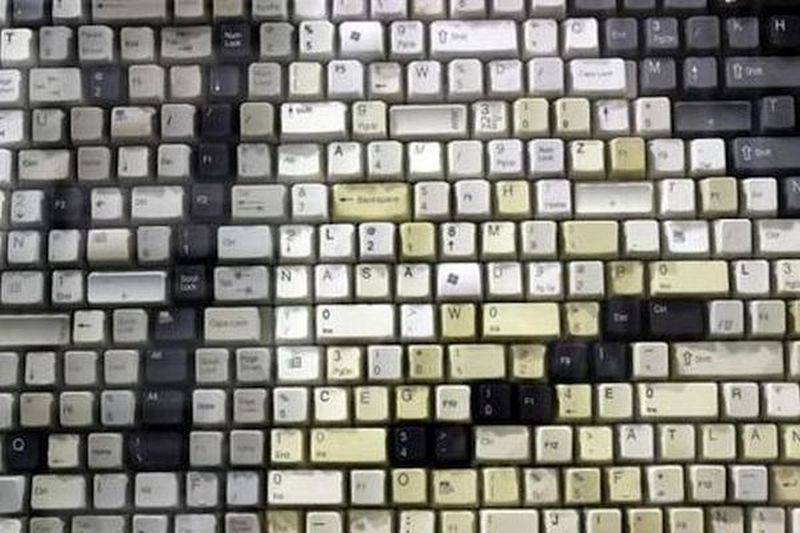 It is another creative sculpture consisting of keys from a keyboard. The space shuttle sculpture by designer Doug Powell is made out of over 5900 keys. The unique space shuttle mosaic took over 190 hours to complete and is a masterpiece in itself.
17. Marilyn Monroe Keysketch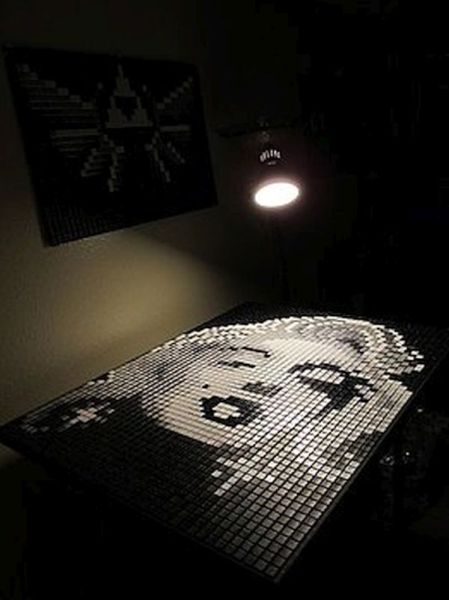 Christopher Cobell from SketchkeysArtisty uses old keycaps salvaged from old laptops to create uniquemasterpieces that simply blow your mind away. The foam also acts as a suitable frame for these artistic sculptures. Take for instance, the impressive Marilyn Monroe Keysketch which Cobell made from over 2255 natural laptop keys. Definitely a sunning addition to your home décor we would say.
18. 'Dog Walking' Sculpture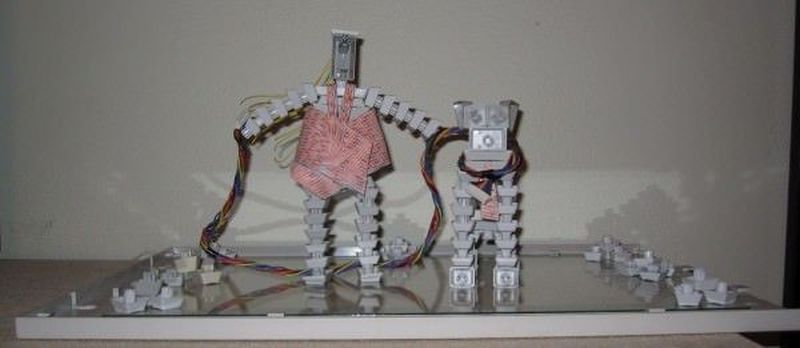 Media artist Andy Avalar is the brainchild behind a series of highly creative sculptures that resemble individuals and the activities they do on a daily basis. Handmade out of reused keyboard letters, these sculptures take on many interesting forms, including marriage celebrations, entertainment and even a man walking his dog. The dog walking sculpture in particular, is quite fascinating to look at. A RAM cord makes up for the man's dress while a bunch of wires (probably the ones from the power outlet) make up the leash for the dog.
19. Typographic Wall Calendar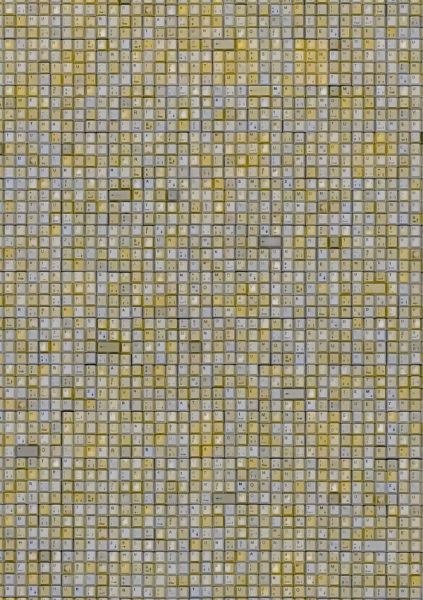 This creative masterpiece features a calendar that has been made entirely of old keyboard letters. The highlight of the design, however, is that it contains exactly the same number of keys as the year after which the calendar has been designed (for instance, 2013 keys for the year 2013).
20. Keybag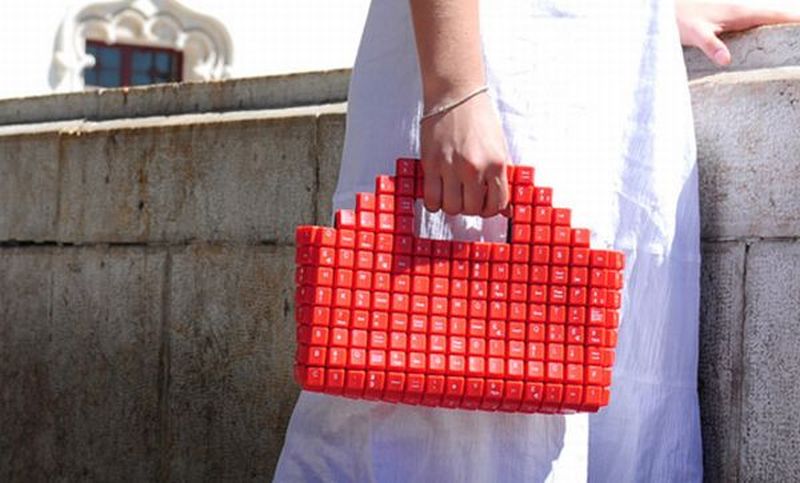 These fashionable hand bags have been designed by Joao Sabino, a Portuguese industrial designer. This bag is termed as Keybag as it has been created using keys of a computer keyboard. A single bag uses 393 computer keys and is available in four different colors i.e. red, black, white, and pink. Attractive design and durable material used in the bags make them trendy as well as utilizable. Their stylish looks have made them quite famous among youngsters.
21. Mixed media art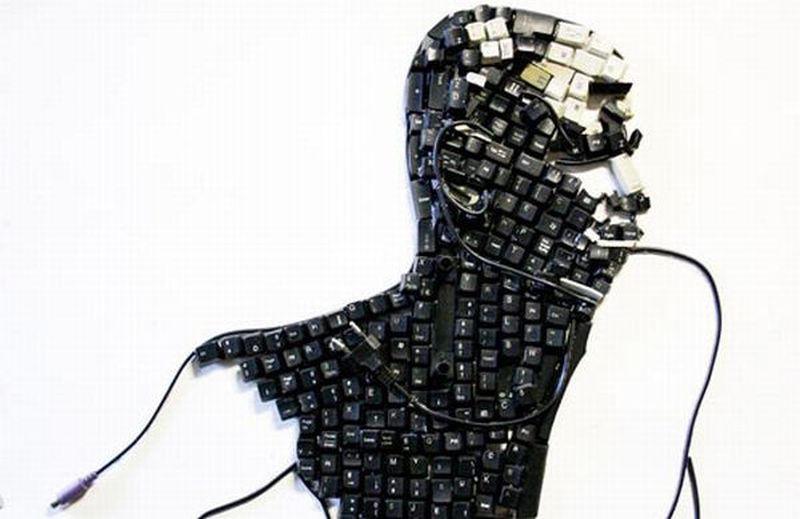 Outdated keyboards and idle USB cables could be found in almost every home. A little effort and an artistic eye can transform these keyboards and USB wires into splendid art items. A collection of media collages have been made to depict a similar sense of art. These collages have been made using computer hardware, plastic cups, and tape measures. A man holding a gun, side faces of a boy and a girl, etc. are some eye-catching collages of this type.
22. Chair made from discarded computer keyboards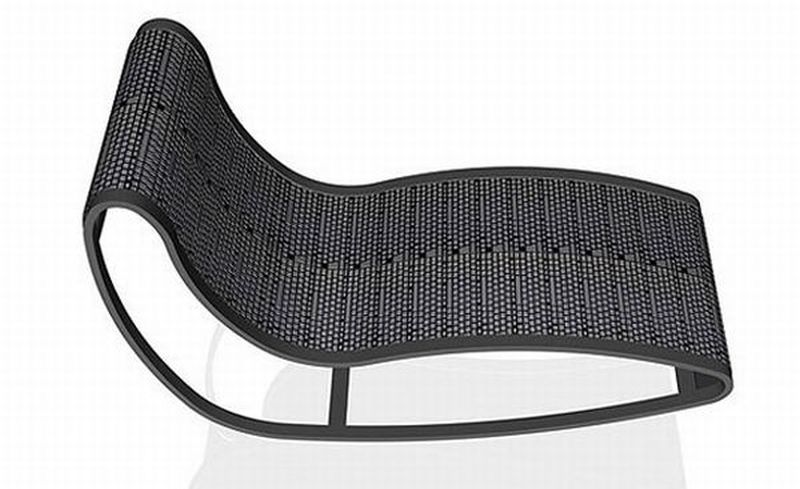 The keyboard chair is a very innovative concept of re-usability designed by Dante Bonnucelli and Lamm. The chair has been named as Text-ile chair and was designed for a workshop focusing re-use design. Though not very comfortable to sit, the chair has been created using discarded keyboards making the concept appreciable.
23. Jac Zagoory rollerball pen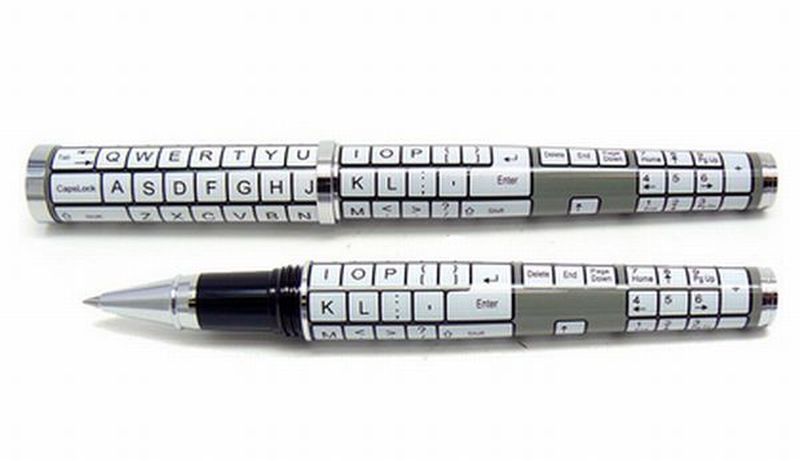 Avery unique rollerball pen has been designed by Jac Zagoory in New York. Beautifully designed, heavy, full sized rollerball is well suited for a gift item and is priced at $99.00. New York based company Jac Zagoory Designs is famous for providing unique and thought-provoking tools of writing. It has also come up with remarkable and artistic pen holders, staplers, staple removers, and other desk items.
24. Recycled keyboard shoulder purse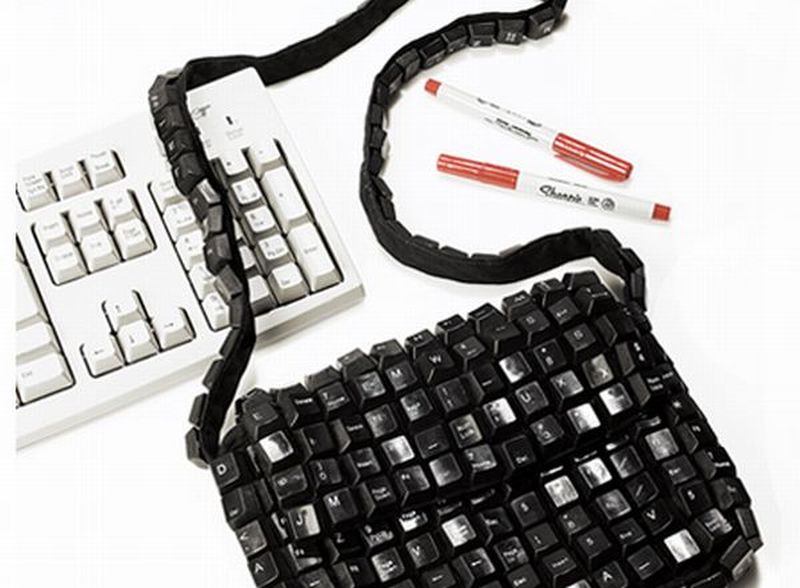 A beautiful shoulder purse has been created using keys of a computer keyboard. Termed as Recycled Keyboard Shoulder Purse this purse can make you feel smart and environmentally aware. The stylish design and redecorated appeal of this purse will make others also go green with envy. It is 7.5 inches in height and 9.5 inches wide and has a strap of 20 inches.
Summary
Creating unique things using unusual objects is an art that only a few can perform, and if this creativity makes use of recycling then that would be the best thing in today's world where there is a scarcity of time as well as resources. So, why throw it out when you can recycle old gadgets, other electronics for so many purposes? Take a cue from these inspiring keyboard sculptures and come up with your own creativity.