Keeping in mind the condition that our planet is in all of us must switch to eco-friendly modes of transportation. Public transportation is one good option. However, at times it isn't reliable and it isn't available everywhere. After public transportation, the most eco-friendly mean of transportation might be bicycles. They do not require any fuel. Moreover, they also give you a nice daily workout, if you commute over long distances every day. To add to the bit, you can even add eco-friendly accessories to your bike. Nevertheless, bikes also do their little bit of contribution to pollution. Parts like bike chains get discarded every now and then and ultimately go to waste. Therefore, to tackle this, it is necessary that we find something we can do using recycled bike chains.
Read More: Seven ways to recycle old bicycles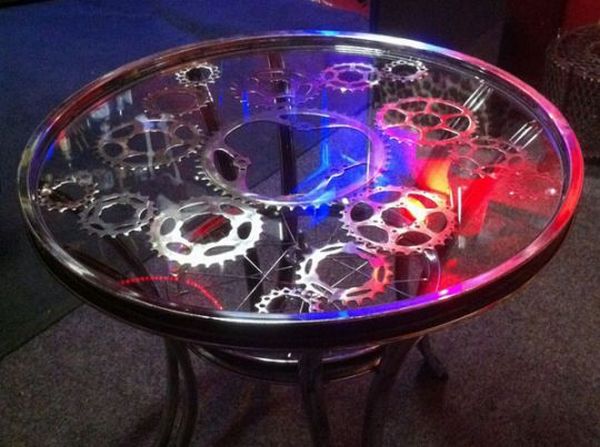 Reusing the waste products after recycling is a good practice if there is a possibility for that. You can make use of them for a lot of helpful purposes in a brilliant way. If you have enough creativity and interest, you can make many things with waste products. There are several companies that make useful things from waste items. Most of them hit the market with a huge customer satisfaction rate. Many employees are there who earn from this type of small-scale businesses. The recycling of waste items into useful things is the best way to prevent many kinds of environmental pollution. So those who want to be a part of the 'going green' movement can think about such useful things to save the earth.
11 – Products made using recycled bike chains
Here, some interesting bike chain decorative items are displayed. Have you ever thought that you can make many fancy but useful items with an old bike chain? Yes, it is certainly possible. You can create a wall clock, coffee-table, candle holder, picture frame, beautiful decorative lamps, rocking chair, etc with old bicycle chains. Let us discuss eleven different products that can be made from an old bike chain. Surely, these items are really useful, and they can bring a new look to the rooms.
1. Recycled Bike Chain Chair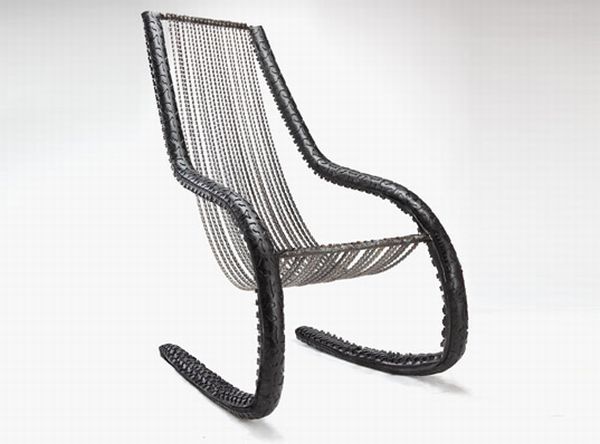 What are your thoughts about a bike chain rocking chair? Of course, it is not an impossible thing to make a chair using bike chains. BRC designs has created a rocking chair with bike chains. The chains are fixed on the recycled heavy steal supporters. It is very comfortable to sit and relax with a cup of hot coffee.
2. Recycled Bike Chain Chandelier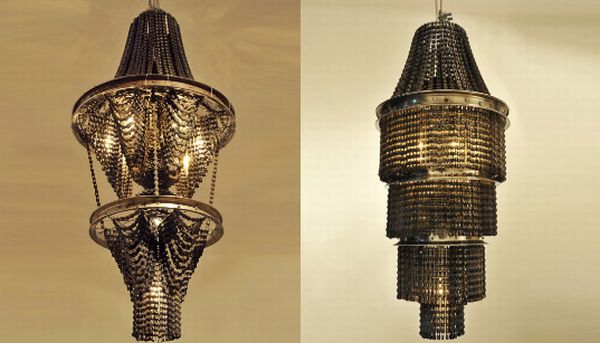 Chandeliers are the robust looking items for our interior. A beautiful chandelier can add charm to the room. As we all know, glass beads and crystals are the main things to make a beautiful chandelier. However, here are some designers who think in a different way. The chandelier made from recycled cycle chains is really an amazing piece of art. This magnificent master piece was created by a Mexican artist.
3. Bike Chain Bowl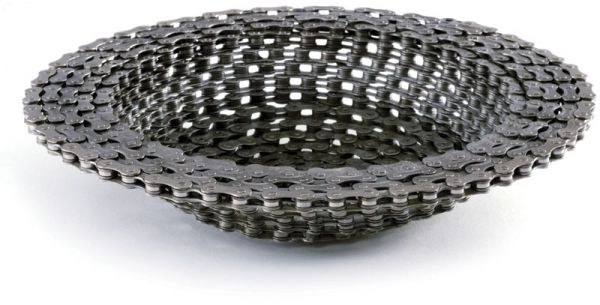 It is a cute and useful bowl made out of old bike chains. It is definitely an ethnic piece to your drawing room. Only one drawback is there as it cannot carry food items. However, it can be a perfect wallet for coins or carrier for your car keys. What a different thought! Right?
4. Bicycle Chain Menorah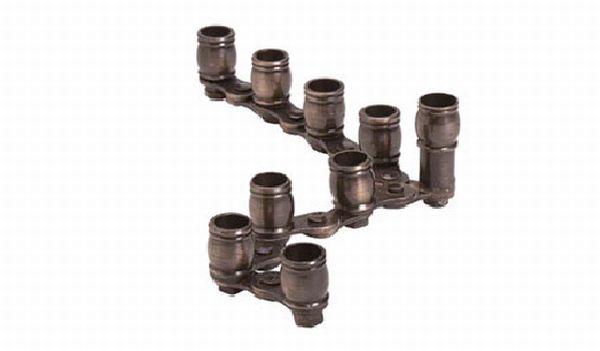 It is a lamp stand that is made of recycled bike chains. The menorah is really unique and beautiful if you place the candles in the holders.
5. Candle Holder Made from Recycled Bicycle Parts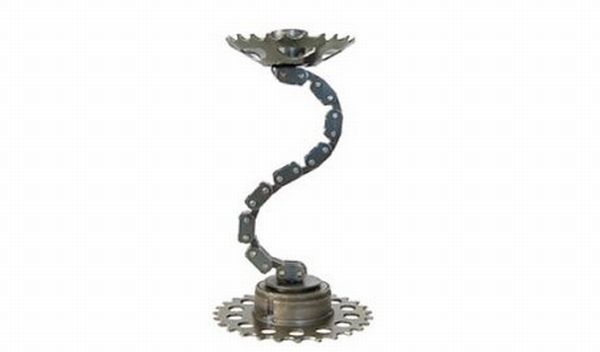 If you really want to contribute something to the environmentally friendly collection, you can create a recycled chain candle holder like this. The top part of this candle stand is made out of a bicycle cog flower and the's' curve is made of a bicycle chain. It can be used as an industrial piece, and you can place it anywhere you need.
6. Bike Chain Tea Light Holders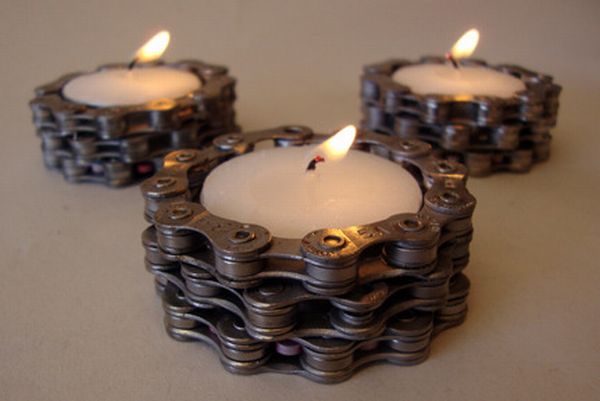 Bike chain tea light holder is really an outstanding decorative piece. See how beautifully the bike chain is arranged to carry the candle light! Really, it is a perfect light holder that expresses the theme of a bike.
7. Bike Chain Business Card Holder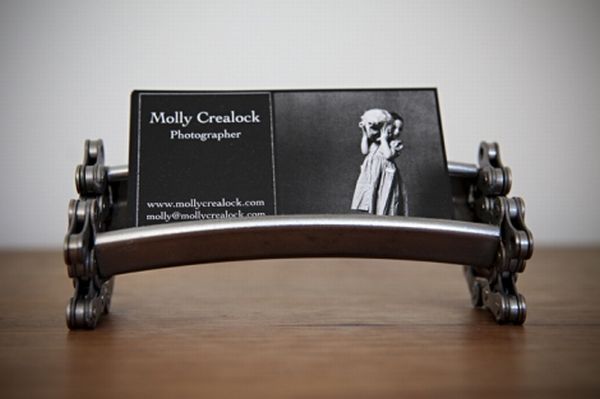 Resource Revival is a company which makes useful materials with recycled bike chains. The business card holder is one of their awesome products. Actually, we can get different types of card holders from the market. However, this card holder with recycled bike chains really gives a new look to the table on which it is placed. It is sturdy as well as beautiful..
8. Bicycle Chain Picture Frame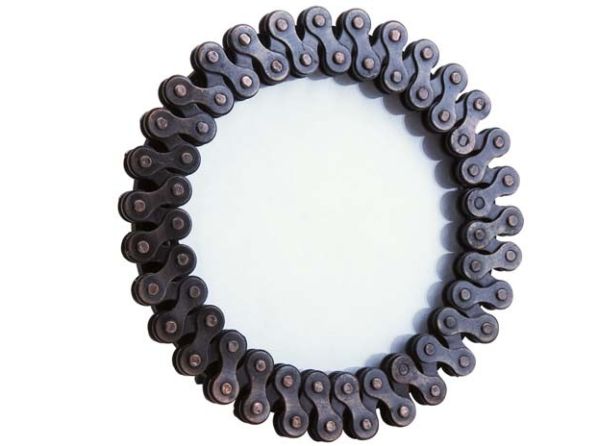 Let us give an industrial touch to our family photo. This is a product from Noah's ark international, a fair trade handicraft organization in India.
9. Chic Catena Wall Clock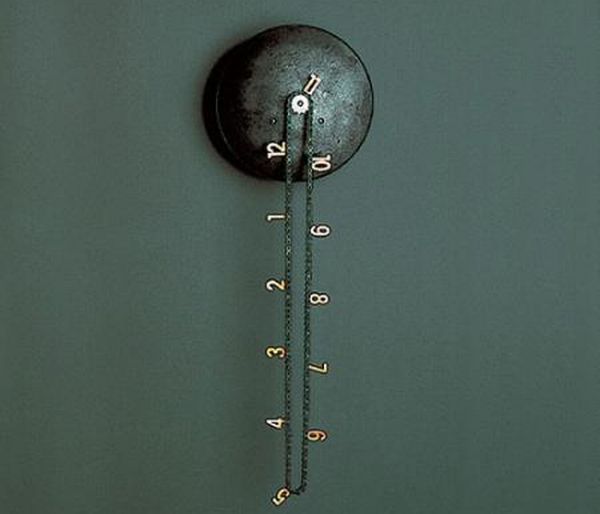 The Chic Catena wall clock is a compact but extra ordinary creation. To make this, the motor and the cycle chains are used. The clock displays time in an almost accurate manner. However, it can be a best choice to decorate the wall of your hall.
10. Bike Chain Ring Coffee Table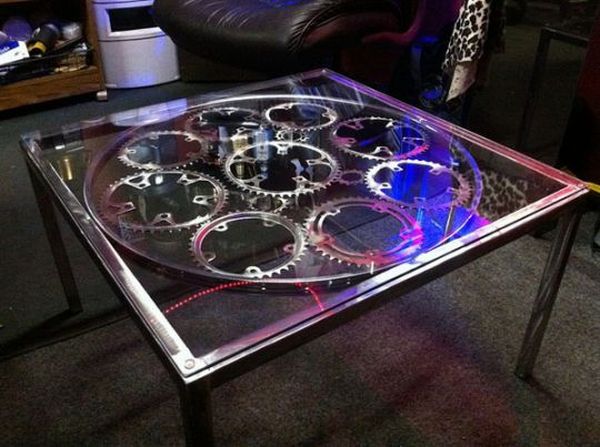 Del Cruiser is the designer who made this beautiful and attractive bike chain coffee table. The chain rings are of various sizes. They are welded together in a creative way under the glass platform of the table. This piece of art is certainly a good choice for the bike freaks to decorate their living area.
11. Discarded bike chains into human faces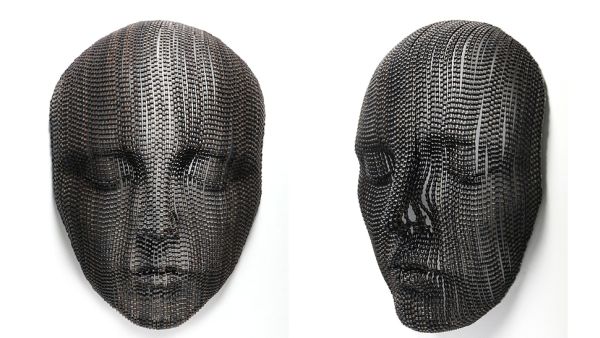 When it comes to art and creativity, the human mind and its ideas are infinite! To substantiate the same, Korean artist Young-Deok Seo has come up with a range of creative products created out of recycled bike chains. Well, he has turned simple looking bike chains into something innovative and intriguing. The artist changed the whole concept of using bike chains by transforming them into giant meditating faces.
In his project 'Meditation,' he showed some really spectacular large faces that appear to be in deep thought. According to him, the impressive faces depict the reality of the metal part and the suffering it causes to modern lifestyle. When you look at them for the first time, the faces may seem meditating and expressionless but when you do it again, you will find that these faces are full of different expressions of human life.
These faces are created in a distinctive pattern; if you take your eyes away from the faces, you might miss a blink in eyes. People who love art or are in love with metal collectibles will find these faces as spectacular pieces for their collection they never want to miss! The flawless eye-catching beauty of the faces designed is just remarkable as on the first look no one can even guess that the faces are made from bike chains. The unique design and lustrous look of the faces make them the center of attention. Now, these brilliant sculptures are a part of décor with a unique touch of art that you simply cannot afford to miss.