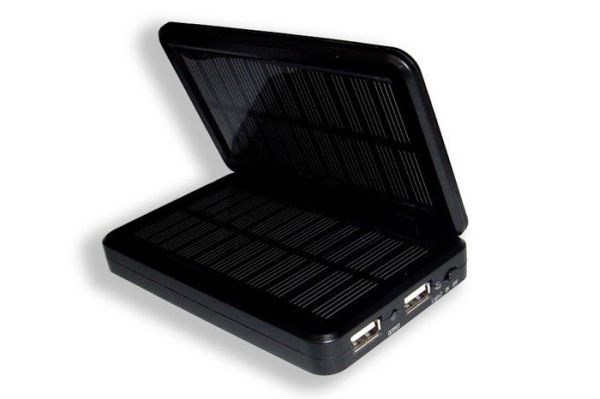 Harnessing energy from the sun for various tasks has become a modern day trend. With so many gadgets available in the market the tension to keep them charged has also crept into our lives. The black colored cords that accompany chargers can prove to be messy when they get entangled with other wires. Moreover, these chargers demand power outlets to work and in its absence serve no purpose. Solar chargers not only save electricity but are also portable. Below is a list of ten best solar chargers that will keep your gadget gear juiced up to work well.
1. Freeloader PICO Solar Charger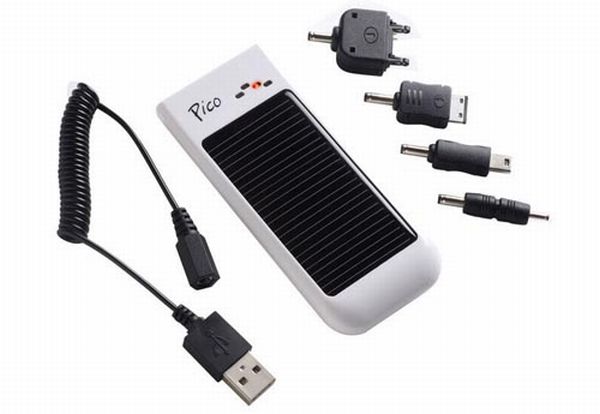 Are you tired of getting entangled with wires of phone chargers? Then here is an eco-friendly solution in the form of Freeloader PICO Solar Charger that is an amazing product by Solar Technology. The solar powered charger is compatible with a variety of devices and has various cables that have different plugs. It will provide clean and green energy to various USB gadgets and cell phones. Freeloader PICO has a 800mAh lithium ion battery and costs $26.50 USD.
2. Solar Power Table by Panasonic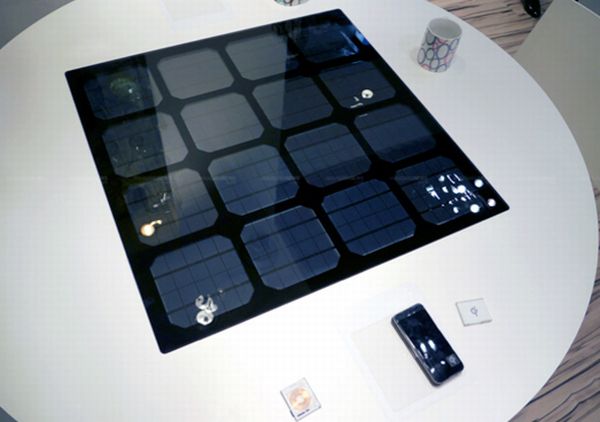 Solar Power Table by Panasonic has a surface that comes smothered with solar panels. These fetch necessary energy from the sun and power gadgets sans the use of any ugly wires. Simply place the gadget to be charged on the countertop and see it coming back to life again the environmentally-friendly way. The solar panels are wedged at the center of the table that will force you to bid adieu to all the chargers lying at your place.
3. Folding Solar Power Charger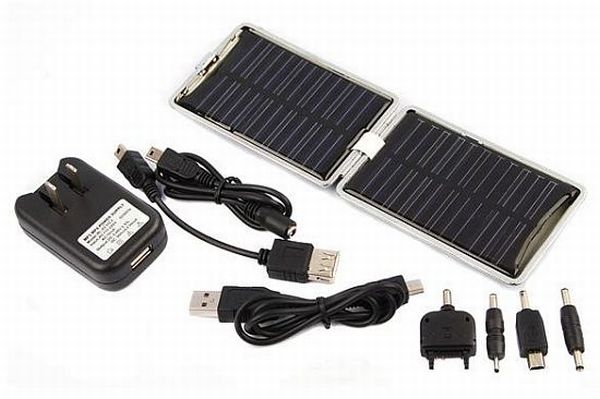 Folding Solar Power Charger is a one stop charger for all your electronic charging needs. The all in one charger uses solar energy, which is a renewable source and will help cut down on every month electricity bills as well. It costs $21.79 and is light in weight (175gm). In case the weather outside gets cloudy then make good use of the AC wall socket to charge the battery that will lend necessary juice to mobile phones, PMPs, PDAs and digital cameras.
4. Devotec Portable Solar Charger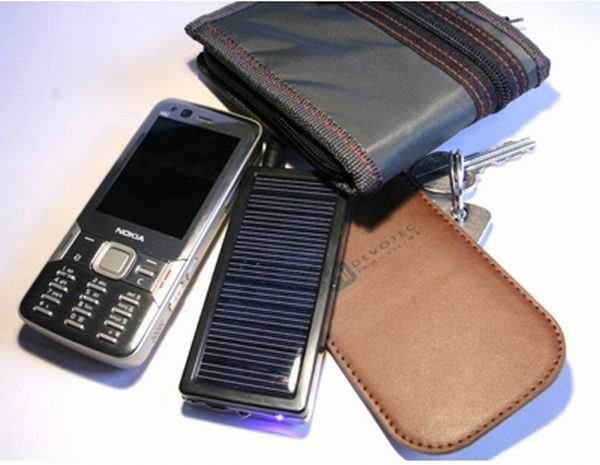 Devotec Portable Solar Charger will paper people who have an eco-conscious soul. The charger has is tiny and has been designed by Devotec Industries based in UK. It is tiny, light in weight and comes with an integrated 1800mAh battery that will take care of a variety of gadgets. The battery takes almost 12 hours to get charged when rays from the sun kiss its surface. It can be used for a variety of cell phones, PSP, iPod and even digital cameras. Devotec Portable Solar Charger comes stashed with a price tag of 19.99 pounds.
5. SOLI Sioli Multi Solar Charger for All Gadgets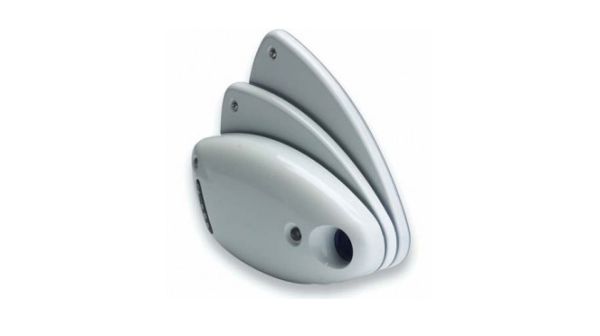 Sioli Multi Solar Charger has been made by SOLI and is an all in one charger that will charge various gadgets even when you are traveling. It harnesses energy from the sun and is compatible with most of the devices available in the market. Use the green charger to charge your phones, iPods, GPS, cell phones, PDAs and even game consoles. All the worries about keeping your gadgets in a workable condition will take a backseat with the Sioli Multi Solar Charger.
6. 2000mAH Solar Charger for Mobile Phones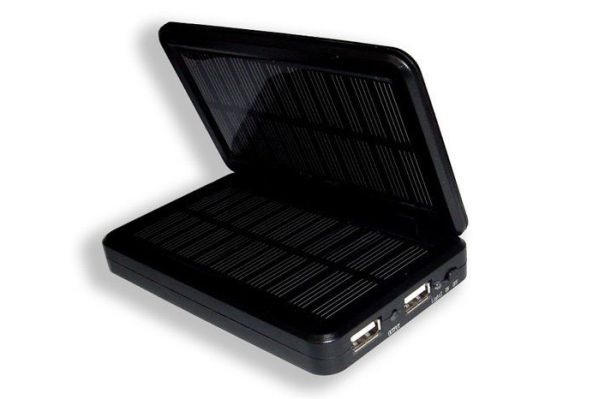 2000mAh Solar Charger is a great addition to this technology-driven world. Use it to charge phones, MP3 or MP4 players, digital cameras and even PDAs. The battery can be recharged using solar power, AC outlet power and car DC power. It has two USB ports, USB cables and charging LED indicators. The solar charger also features an embedded LED flashlight, which is very bright and has the capability to kill darkness.
7. Four-Port USB Hub Charger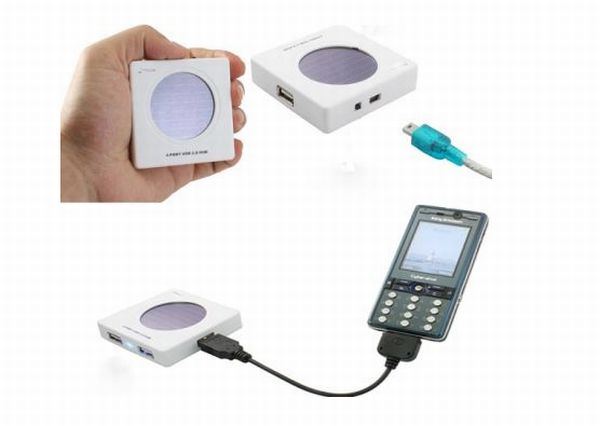 If you are tired about packing a variety of chargers for the gadgets that accompany you while traveling then the Four-Port USB Hub charger is here to make worries fade away. It uses sustainable energy and is available at a price of $22. The built-in battery gets powered by using rays of the sun. It will prove to be a blessing for people who are unable to spot a wall socket and need to keep their gadgets pumped with life by saving precious resources.
8. Juicebar Solar Charger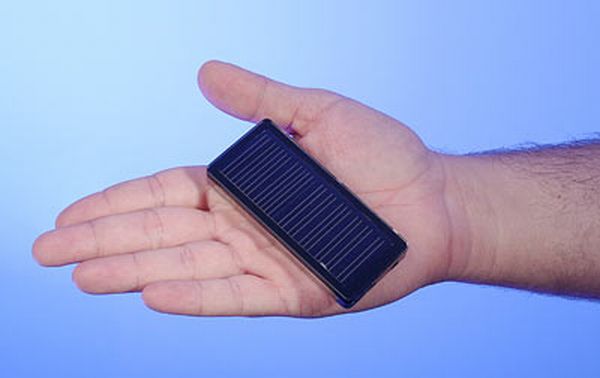 Juicebar Solar Charger has a slim appearance and won't add much weight while traveling. It comes fitted with a battery pack that is rechargeable and can be used to charge phones and a variety of handheld devices. One can easily recharge the lithium ion battery using both solar energy and USB source. It comes with connectors that can be used for a variety of gadgets and an LED indicator that will keep you informed about the charging status. It will help kick the sight of ugly black cords that too the eco-friendly way.
9. Battech iPower SX Solar-powered Charger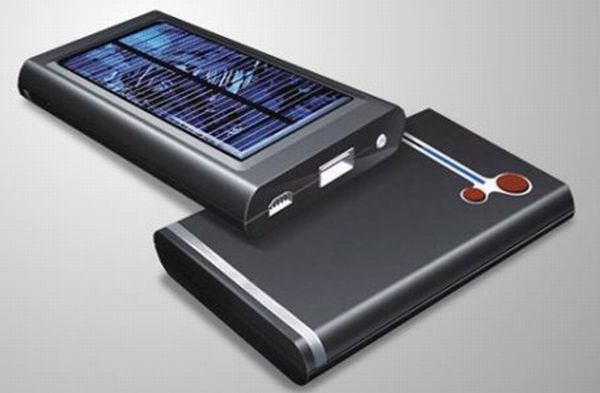 iPower SX Solar-powered Charger is a creation by a UK based company named Battech. It comes fitted with a high capacity battery that soaks and stores the energy of the sun. The charger can also be connected to a USB port in case it gets cloudy outside or if dusk sets in. The surface has been fitted with a solar panel and the power left is signaled by the indicator light present on the charger. iPower SX Solar-powered Charger costs $62 and will happily take care of all the charging needs.
10. SolarFan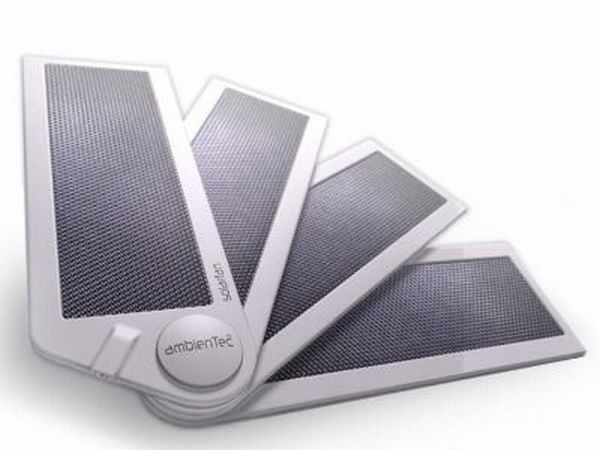 SolarFan is a charger that has been designed specifically for mobile gadgets. It comes with a tripod that is used to place the charger out in the sun. The charger is the size of a pocket and doesn't need any special case to be carried around. The surface of the charger has solar panels that have 1900 spherical solar cells. This makes the charger highly efficient and costs $268.