Plants require a lot of water and planning a garden is difficult if you have water problems. Also, water conservation is important now, as this natural resource is quite strained due to rising needs of a growing population. You can have the best of both worlds i.e. have a charming garden, even if you have less water or want to conserve water. There are some plants which require very little water, and these drought-resistant plants can survive without water for many days. Here's a list of plants which are born to survive:
 Agave
Agave stores water in its thick foliage and its roots go deep down the surface to gather water. Agaves are a favorite of landscapers due to their unusual shape.
Aloe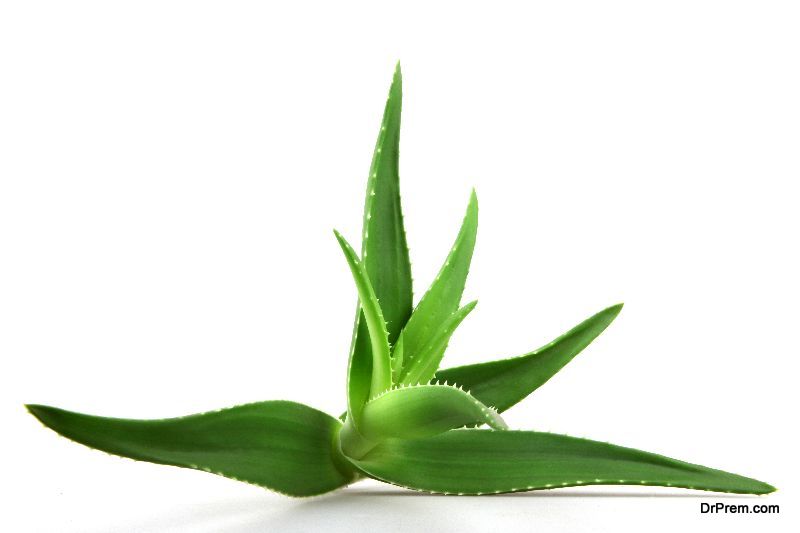 Aloe is easy to care succulent with quite distinctive long leaves which fan out from the central base. Aloe juice is good for the skin and has many other health properties too, so you can have a few aloe plants in your garden.
Bougainvillea
It's a plant which tolerates drought-like conditions with elan. It's a tough shrub which thrives in extremely dry conditions. There are many colors to choose from and is very easily grown. In fact, you can have many different varieties of bougainvillea in your garden. 
Asparagus fern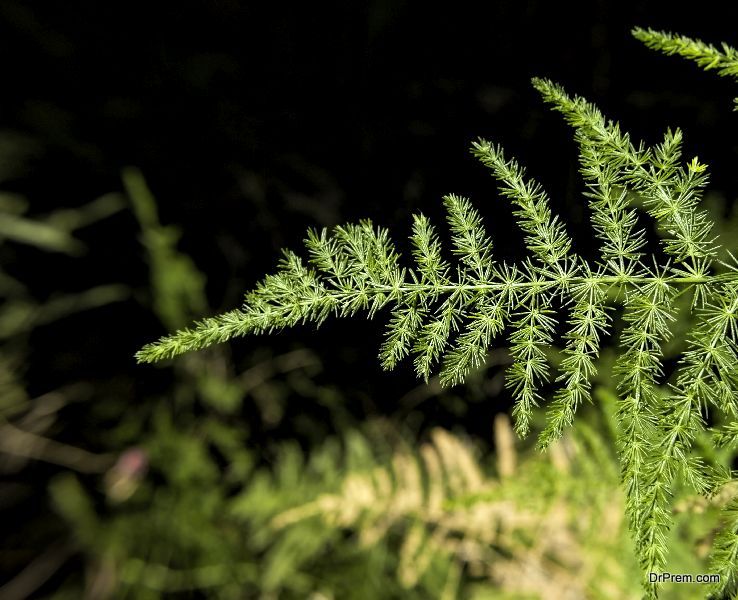 Asparagus fern's beautiful needle-like foliage, which droops down, make it a great plant for hanging baskets. But it's best to avoid this plant if you have children or pets in the home, as the berries are poisonous.
Cast iron plant
The slow-growing plant, just as the name implies, is almost indestructible. It can survive neglect, low-humidity, low light and needs a dark corner to thrive. As these plants have a slow growth, you should start with bigger plants. 
Coreopsis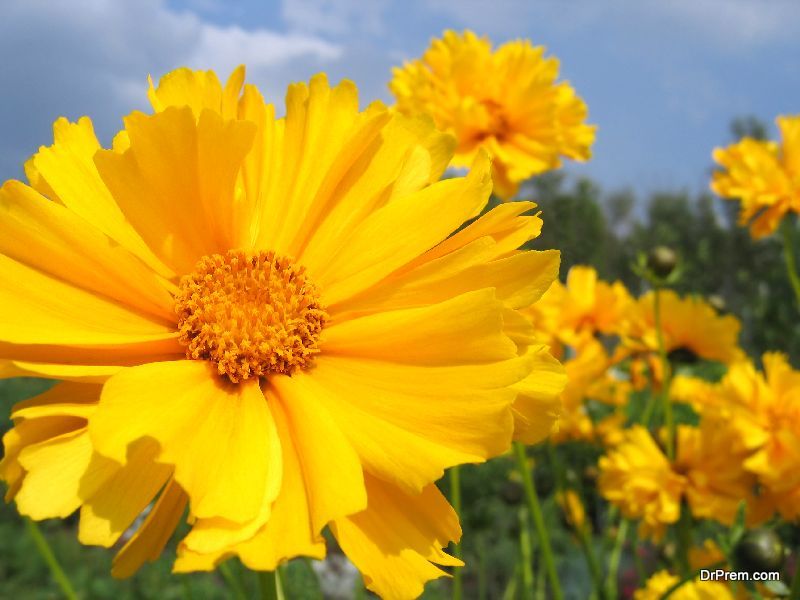 This perennial plant flowers all summer, and you can choose orange, yellow, white or pink flowered plants which grow abundantly. Bicolored or red coreopsis look wonderful too, and these hardy plants need very little water.
Moss rose
It's also known as 'Portulaca', is drought tolerant and thrives not only in arid conditions, but can grow in very poor quality soil too. This thick succulent plant can be found in many different colors.
Peace lily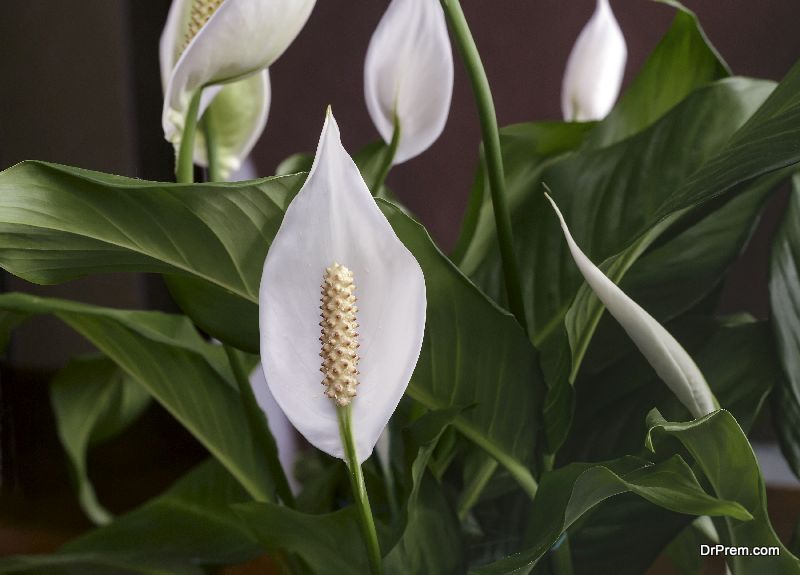 The Peace Lily tolerates low light and doesn't lose its glossy appearance in dry conditions. The flowers are beautiful and bloom in summer.
Russian Sage
This sturdy plant can add a pretty burst of color to your garden in fall. A native of Central Asia, it can survive in dry and hot weather. The bluish purple flowers are very beautiful and don't fade for weeks. They are available in dwarf form too. The silver foliage makes it pretty all through the year.
Buddleia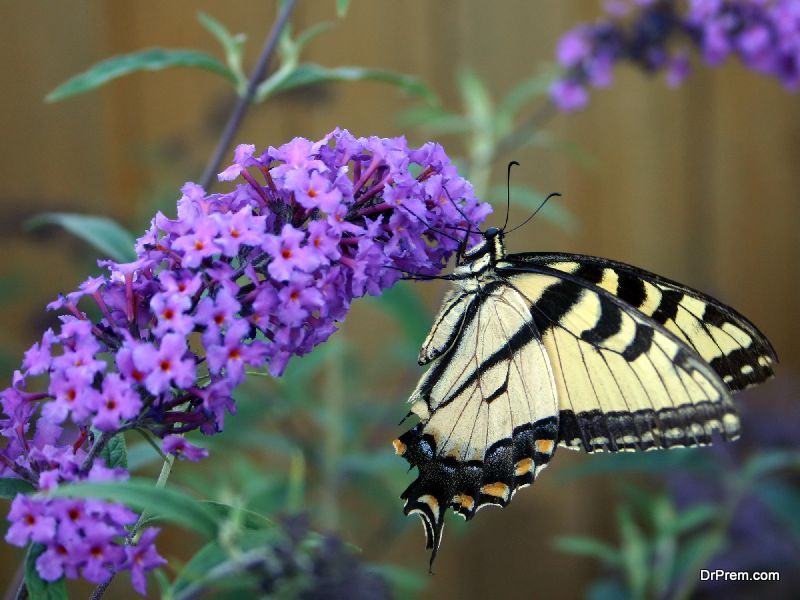 Buddleia is a flowering shrub which is commonly known as butterfly bush. It is a perennial plant, which dies and goes back into the soil each fall but returns in a bigger form the next spring. Lavender, blue, red, white, white, yellow and purple are the colors you can choose from, and they look beautiful as flower borders. They need the sun and little water to survive.
Peperomia
Peperomia's leaves have interesting shapes, ranging from heart-shaped to narrow, and the texture is waffle-like to wavy. Silver gray, reddish or green are the colors of the leaves and the slender, flower spiked flowers are produced by the plant sometimes.
Anthurium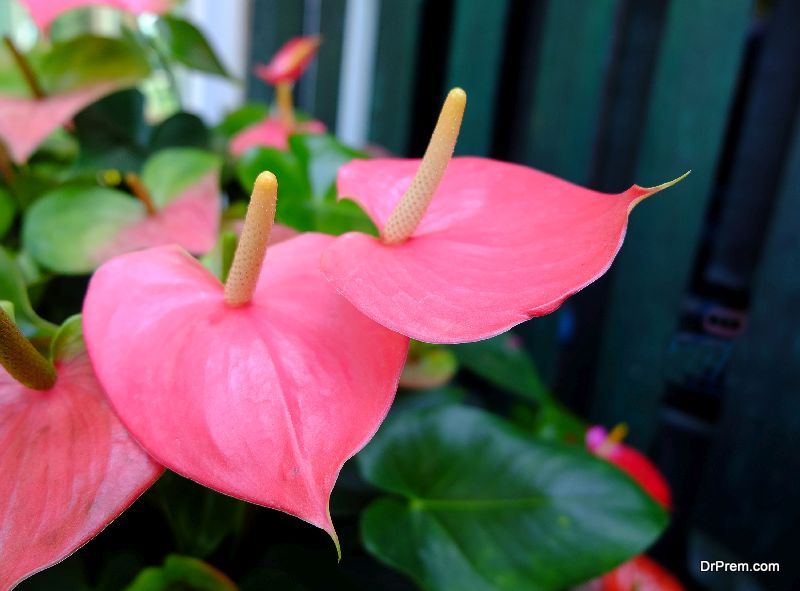 Anthuriums are showy bright flowers which flower for eight weeks and more every year. It's also known as the flamingo flower and though red is the most common shade, there are hybrids to be found in lavender, pink, green and white shades. The sap is toxic, so keep an eye on pets and children, that they don't ingest it by mistake.
Lithops
Lithops are succulents which have a unique stone like look. They are called 'Living Stones' too, and they can add a very different look to your garden, and consume very little water.
These lovely garden plants are beautiful and most of them flower at some time or the other during the year, adding a burst of bright color to your garden, and need very little water. They can survive poor soil and hot weather too and need very little looking after.