There are many times when we have to choose between two gadgets of almost the same specifications and price. At times like these, we usually leave our choice to others. Either we read the reviews or we ask someone from our acquaintances who owns a similar product for advice. However, there is one more aspect to the gadgets that we often forget. That is objects sustainability. By opting for green gadgets we can not only bring a conspicuous change in our surroundings, in addition, we can also force the popular firms to go eco-friendly.
23 – Green Gadgets that help the environment
When an effort is put by the stakeholders to save the planet, innovation becomes inevitable in multiple directions. These range from computers and chargers to basic household appliances. This article thus deals with 23 such green gadgets in the domestic frontier that are designed in such a way that they will prove to be energy-efficient in the long run.
1. Fully automated solar-powered lawn mower robot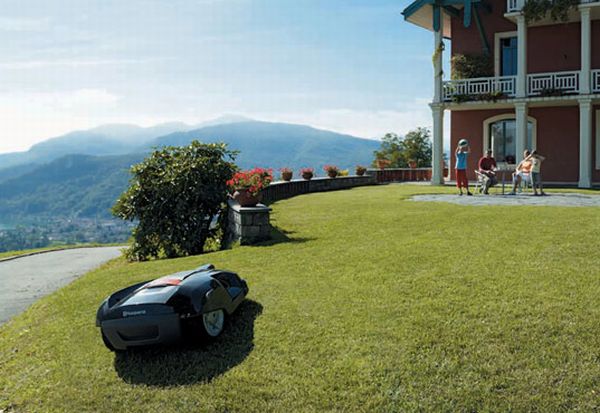 Known as Automower Solar Hybrid, this is claimed to be the world's first solar-electric hybrid lawnmower. This is claimed to mow the land for about 45 minutes after which it gets drained of energy. As the name says, it is an autonomous robot. So, when it runs short of power, it automatically heads to the charging socket and plugs itself. Thus, the user need not take the pain of mowing the lawn.
2. RAEGR Arc 1350 wireless charger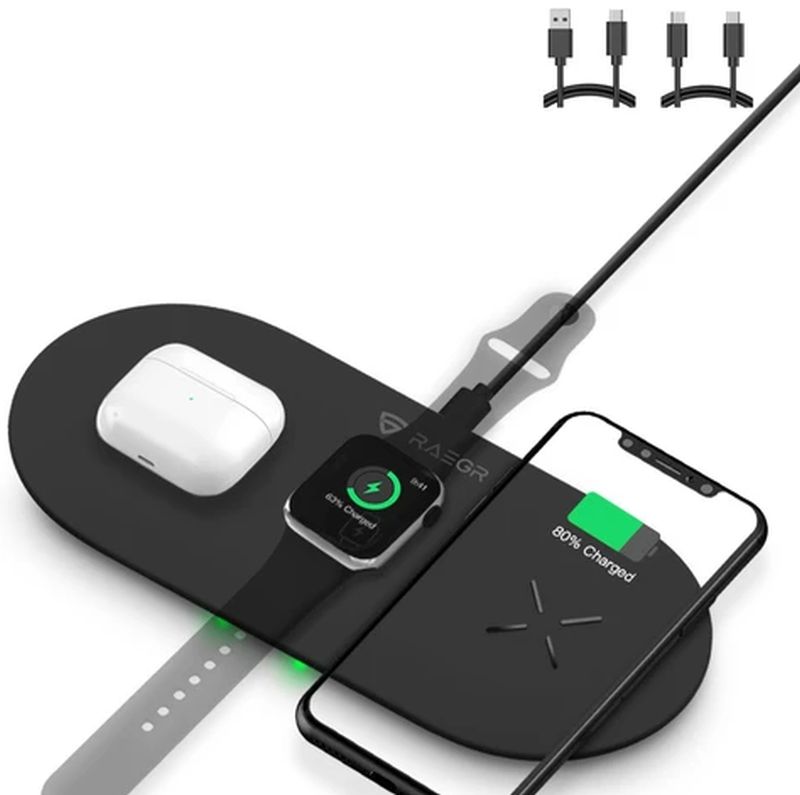 This is an exciting new product which will change the way you charge your devices. It is a wireless charging mat, which is eco friendly as well. This innovative charger can charge your iPhone, Airpods and Apple Watch simultaneously. If you have all these three devices, then you certainly need this charging mat!
The sleek, black and lightweight RAEGR Arc 1350 is portable, and you can carry it everywhere with you. The wireless charger is Qi-certified, which means you can charge any phone or device from Samsung, Google, Huawei and more, if they are Qi-certified too.
It offers protection from overcurrent, overvoltage  and short circuit so you need not worry about your expensive devices being damaged. The temperature control feature ensures that your devices will not heat up during charging. The anti-slip silicone threads on the charging area prevent the phone/device from falling off. We also liked the fact that phones can be charged with their cover on, which further prevents damage.
RAEGR Arc 1350 basically eliminates the need for multiple chargers, if you have phones and devices which are iOS and Android. Thus, you reduce the number of wires/cords attached to chargers, all of which would have ended up in the landfills, and added to environmental pollution.
3. Helios solar grill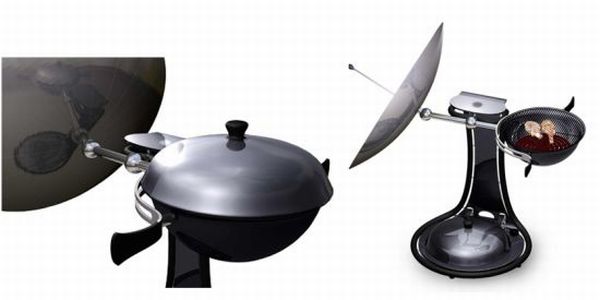 This is a grill that uses the power of the sun that can cook the barbecue. It has a parabolic reflector that focuses the incident solar radiation onto the solar receptors and converts it into usable heat energy, which can be used for cooking. Thus burning the coal and wood becomes a matter of the past, hence reducing air pollution.
4. Solar Christmas lights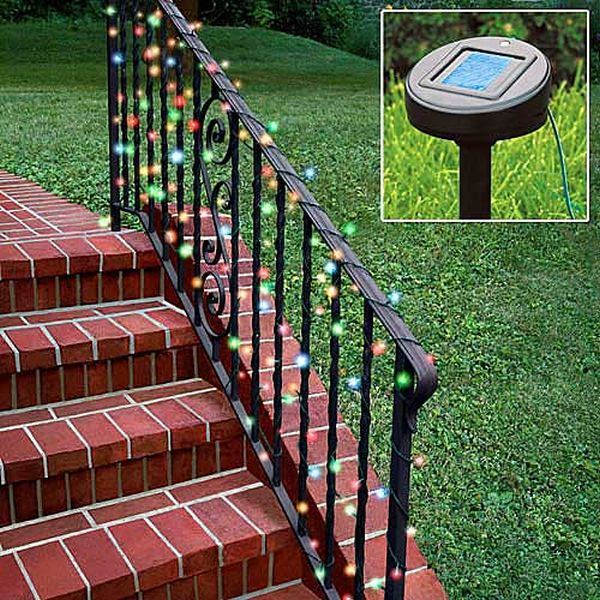 This is yet another invention that has hit the market. This is similar to the conventional Christmas lights. The only difference being it draws its power from the sun, rather than the power grid. So, the solar panel with battery pack stores the energy during the day time, which can then be used at the night.
5. Eco-speakers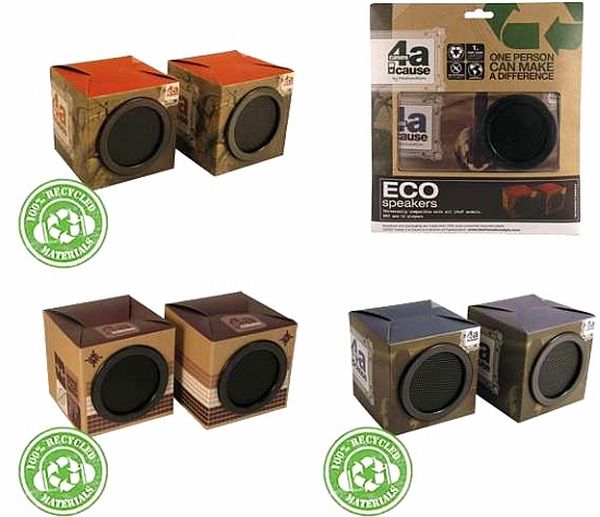 These types of speakers made of 100 percent recycled materials and do not need battery for powering them, as they derive they power from the main audio player. Thus, with these green gadgets, you can dance at your favorite song, with the pride of eco-consciousness.
6. Motorola Renew W233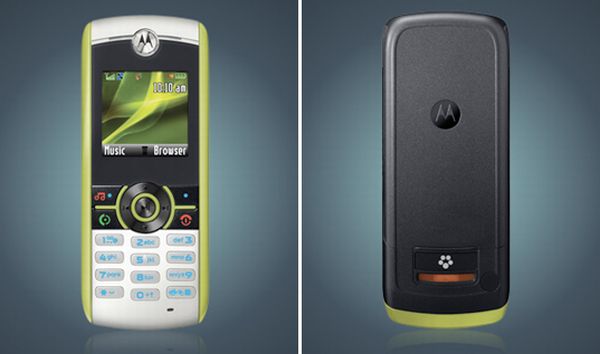 This product is like a coconut. None of the part is a waste. The mobile is made of 100 percent recycled materials, embedded with solar panels to charge-up the phone. It also provide the user with prepaid voucher to get the phone recycled after the mobile fails to perform satisfactorily.
7. Sony Bravia WE5 Eco TV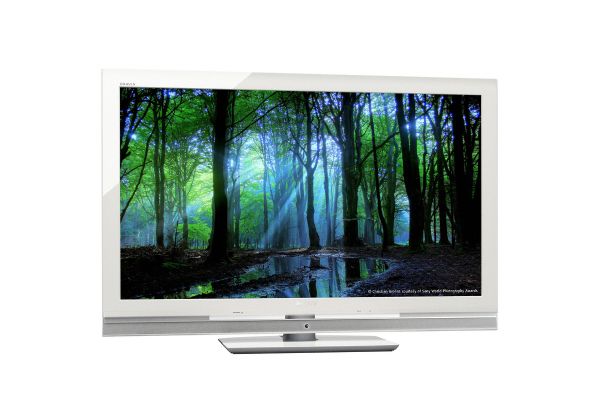 This comes in 40 and 46 inch size range. This TV offers full HD 1080p images, thereby giving you good picture, while reducing the consumption rate. This comes with micro-tubular HCFL back-light that can cut down the energy requirement by 50 percent. It also has Smart Presence Sensor, by which the TV gets automatically switched-off if it is not being watched.
8. Solar Bluetooth headset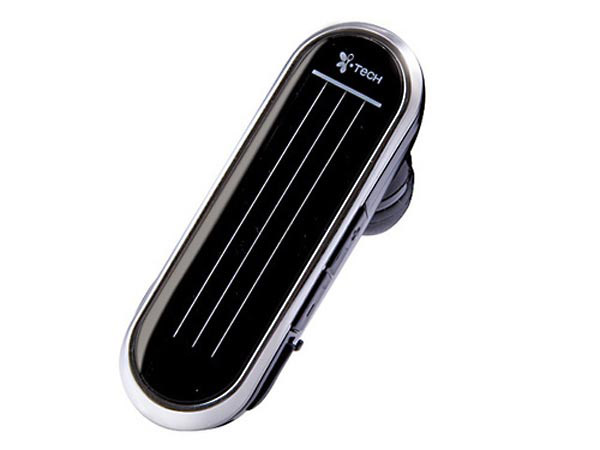 This was made by the Telecom company Orange. This is the world's first solar-powered Bluetooth headset. It is wireless and allows 9 hours continuous talk-time and 200 hours standby power. Another great feature is that it is compatible with iPhone.
9. Eco Fan 800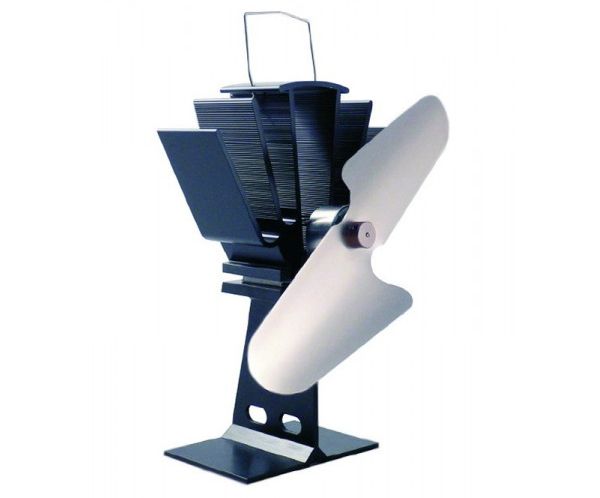 This fan is provided with thermo-electric module that converts the ambient heat energy into electric power, which then powers the fan. The fan is of 100 CFM (cubic feet per minute) capacity.
10. Dell G2410 LCD Monitor
This is Dell's new 24-inch G Series LCD monitor which is said to be the greenest LCD. This is made from halogen-free laminates on the circuit board and the body is made of 25 percent recycled plastic.
11. The Studio Hybrid eco-friendly small desktop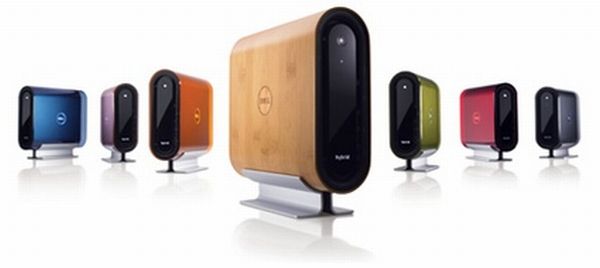 This is a desktop that uses very less power to work and is also small in size. The greatest privilege with this desktop is that you are provided with a recycle-kit in which you can send it back for recycling.
12. Bamboo laptop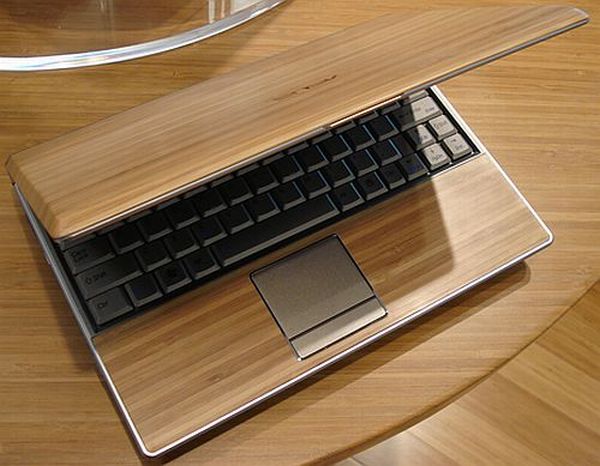 This is called truly green technology. This laptop has core-2 duo processor, full size keyboard and Windows Vista Home Premium. This 'green' laptop provides you everything that you can imagine with an ordinary laptop. What else you want?
13. Hand-powered RITI printer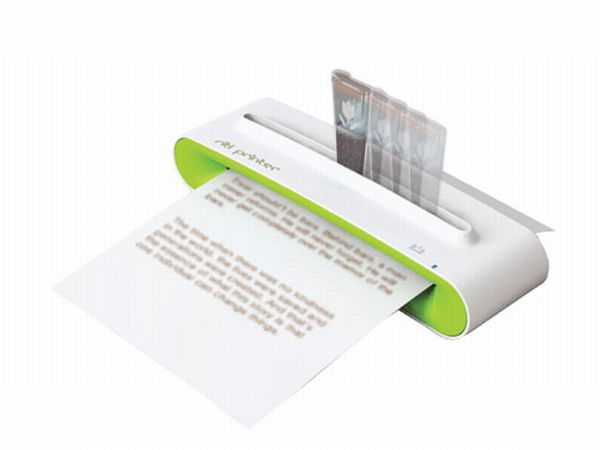 The two notable features with this printer is that it uses coffee as an ink and secondly, it is powered by human motion rather than electric power. So, you pay nothing for getting your documents printed.
14. The eco charger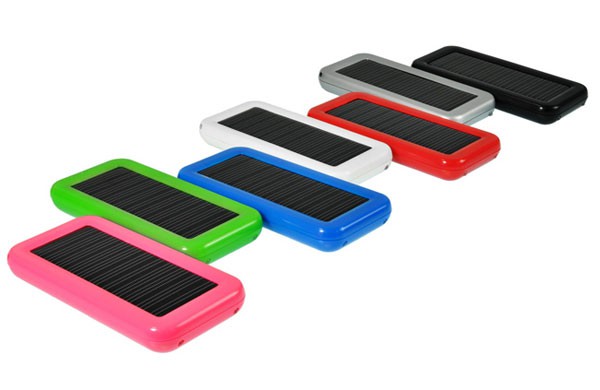 This charger switches itself off with the push of a button, thereby saving energy. Unlike conventional chargers, with this you will be saving about 95 percent of your electric power.
15. Eco kettle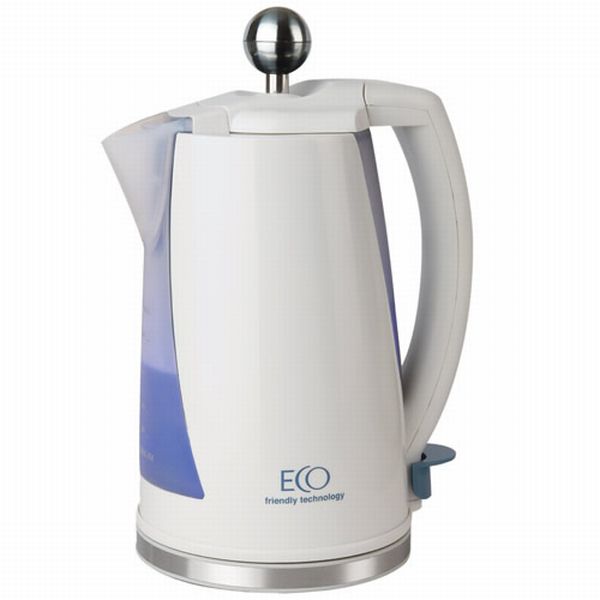 Most of the people are uncertain of the quantity of water that their kettle requires for efficient performance. So, excess water is boiled resulting in wastage of usable energy. With this kettle, the user has the privilege to check the quantity of water exactly required, thereby resulting in economy of energy.
16. Multi-door eco-friendly refrigerator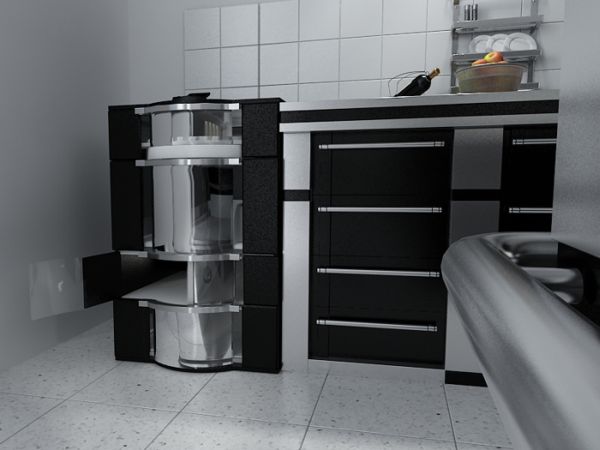 In conventional refrigerators, the coldness is not equally distributed. With this design, you can keep food in different compartments, which may be switched off when not in use. Also the bottom part is cooled by water reservoir, wherein vegetables and fruits can be kept.
17. Water-powered clock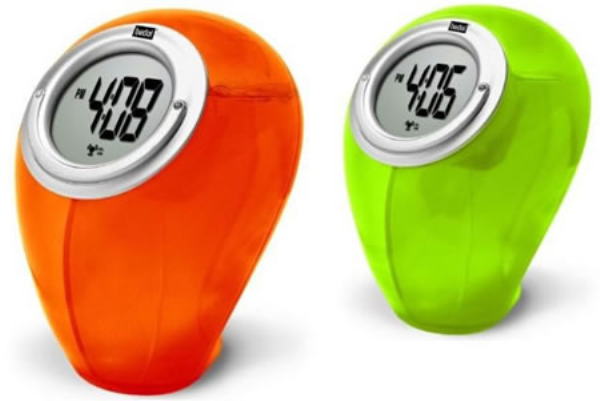 This gadget may not be a path breaking device but true to its words this interesting gadget powers up with the help of water. No battery, no charging required. The water powered clock will display date, time in clear digital display within moments of filling it with water. It works on the principle of fuel cell. The internal converter extracts electrons from water and provides a continuous flow of electric current to power up the clock. Once the clock is refilled it will be powered for 12 weeks. The design is modern, ergonomic and attractive.
18. USB Cell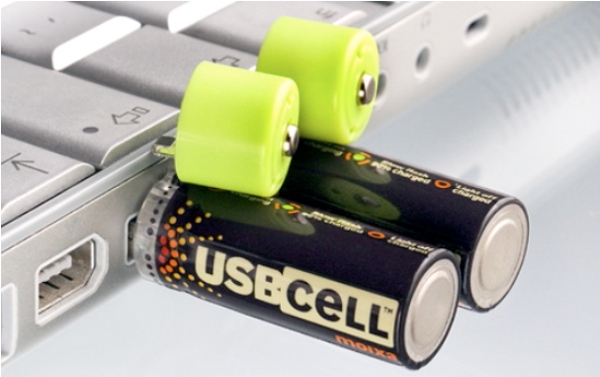 We use cells in many of our electronic gadget and appliances mostly replacing it with new one once it's used. This used battery is not only a hazardous waste but also costs money to replace. Even rechargeable battery is a pain to use as we have to carry those large battery chargers wherever we go. USB cell is a revolutionary product it is charged through the USB port of computer eliminating the need for large battery chargers. Also saves the cost of replacing cells making it a superb environment friendly product.
19. Energy Orb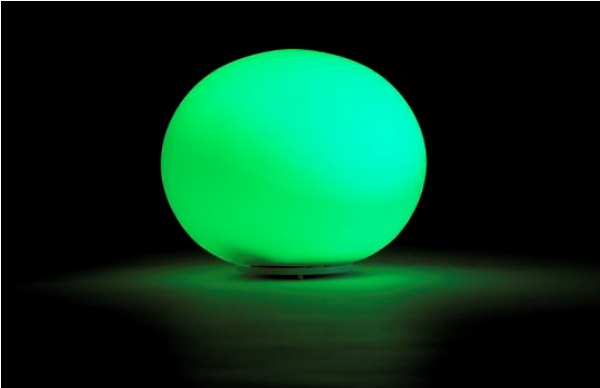 Every day we use a number of devices and applications in our home never bothering to check the energy being consumed. The energy orb is an exemplary device in this regard. This cool gadget shows you how much you are being charged for the power consumption by varying its color. If the consumption is reasonable it will glow green and when it glows red it's time to switch off some unwanted devices at home. What more you can use it as a cool show piece in your living room.
20. Kinetic energy charger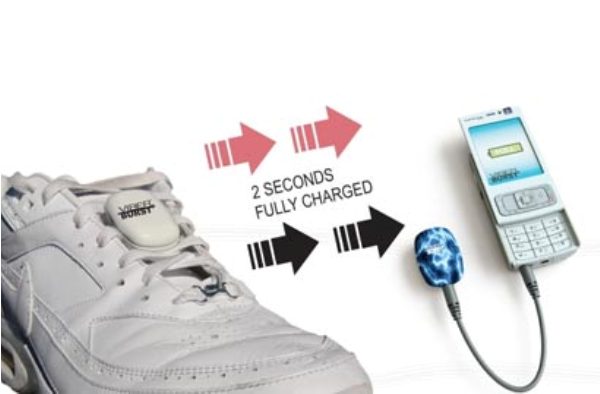 Ever thought that walking or running could charge your mobile phone? This cool gadget does exactly that. This device works on the principle of harnessing the power of motion. This small simple device can be carried in your pocket, purse and even attached to your shoes. Once fully charged this device can dump all that energy into your cell phone in just two seconds.
21. PolyFuel Lenovo Laptop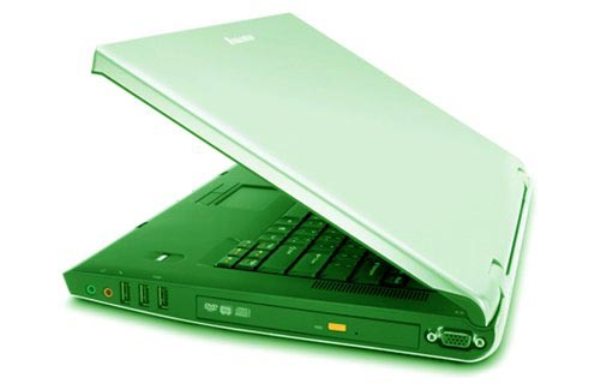 Developed by Californian Company Polyfuel, This cool laptop is powered by a fuel cell. In near future fuel cell will see increased utilization owing to its environment friendly characteristics. In this device the fuel cell converts methanol into electricity providing 10 times more power than standard lithium ion battery. The cartridge is also refillable and can be swapped easily providing unlimited amount of power without recharging it.
22. Wearable Solar-Powered Leaf Phone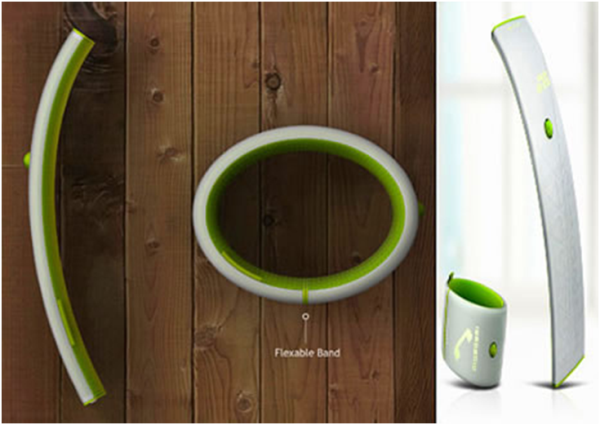 This is one of the cool green gadgets inspired from nature especially photosynthesis. Taking a cue from nature, this device has solar cells in its front panel which charges the device on the go. It also has the option of being charged from a regular power source. This cool phone is a wearable bracelet phone offering high tech fashion and function. Its main aim is to contribute towards a greener tomorrow with a dash of style.
23. Stackable City Cars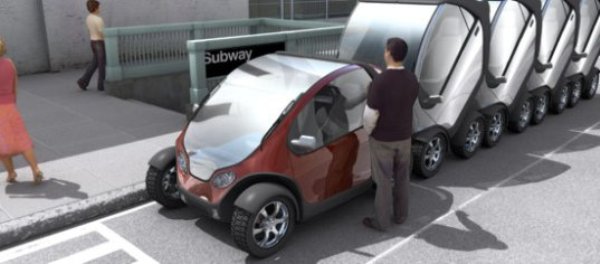 This is one of the green gadgets, which we can imagine as the future of public transportation. This design developed by MIT Smart Cities group consists of small sharable electric cars which when not in use can be stacked against each other much like a row of shopping carts. Eight vehicles can be stacked in the area of a parking space normally used for one standard sized conventional automobile. Not only will it save lot of parking space but it will also encourage public to use it instead of conventional automobile owing to its small size, efficiency and its park anywhere capability. Being an electric vehicle it will save lot of energy as well as reduce environmental impact.