DIY gifts are a way to express to someone that they are special and cherished. These gifts have a unique personal touch which is simply not there in store bought gifts. Not all of us are blessed with great crafting ability, so the DIY gifts we have chosen for you are of different complexity. Novice DIYers and experienced ones will find something for them. Most of the DIY environmentally friendly gifts require some raw materials so keep it eco-friendly by choosing organic, local, pre-loved or sustainable materials.
19 DIY environmentally friendly gifts for the holidays 
Cork coasters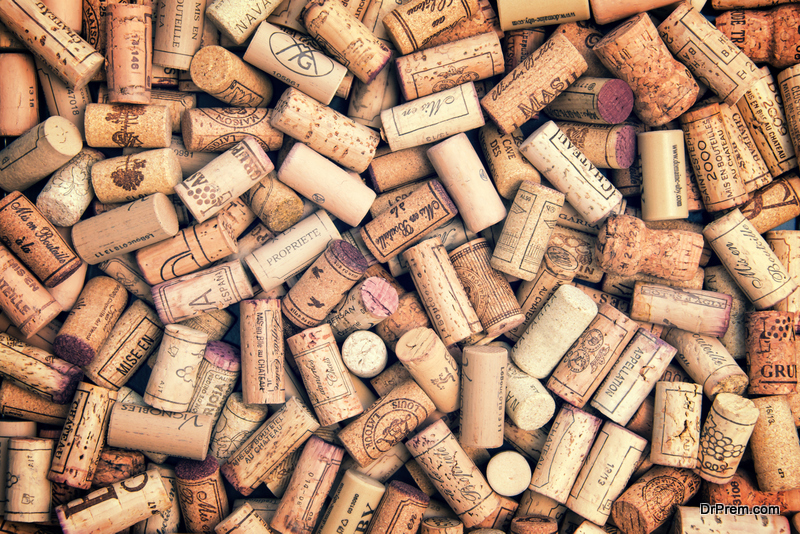 Gather up the corks from wine bottles in your home or collect some from your family and friends. These cork coasters made from wine bottle corks are quite easy – attach them together to make beautiful coasters. Paint them if you want to make them look more appealing.
Simmering pot pourri
This is one of the simplest eco-friendly gifts for holidays. It is completely natural and will add a lovely scent naturally to anyone's home. If you know someone who is allergic to artificial scents, this natural scent will be perfect for them. You can collect a few mason jars, and all the ingredients and make a few of them for many people. Top off the jar with some twine and tag which gives the simmering instructions.
Hot chocolate/cocoa mix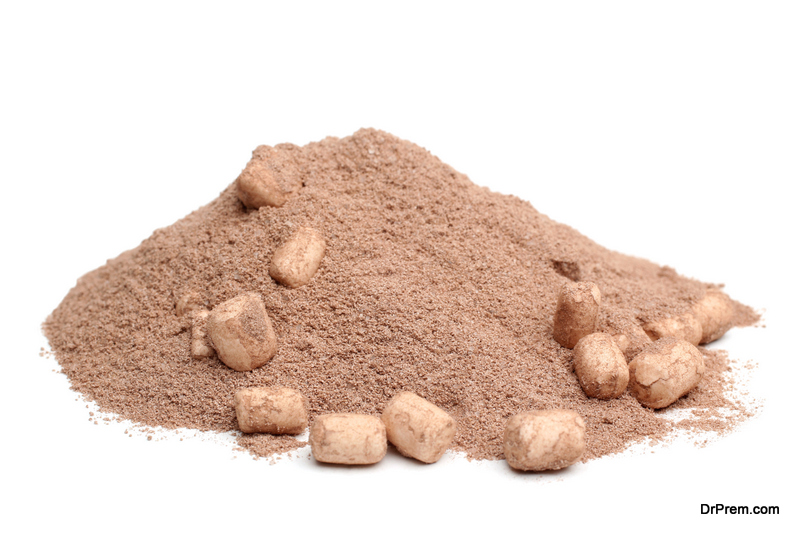 This is one of the eco-friendly gifts for holidays which even the most inexperienced DIYer can put together. Create a hot chocolate or hot cocoa mix (without sugar) and with some flavor such as pepper mint. Hot cocoa and hot chocolate are hot favorites in the holidays, and everyone will love to have a homemade mix without any added preservatives or sugar.
Put the mix in a mason jar, and tie a tag on it explaining the recipe in your own beautiful calligraphy. Be sure to use fair trade cocoa or chocolate to make this gift truly sustainable. 
Embroidery hoop fabric wall hanging
You bought those embroidery hoops with high expectations of yourself that you would be doing some fantastic embroidery. But instead they lie in your attic totally unused. Make DIY gifts of them now, and put them to good use. Select any leftover fabric you have or find thrift store leftovers to make your own embroidery hoop wall hanging. You can actually go out and buy a few more embroidery hoops from the thrift store, and make several of these wall hangings from leftover silk and cotton fabrics.
Wood ornaments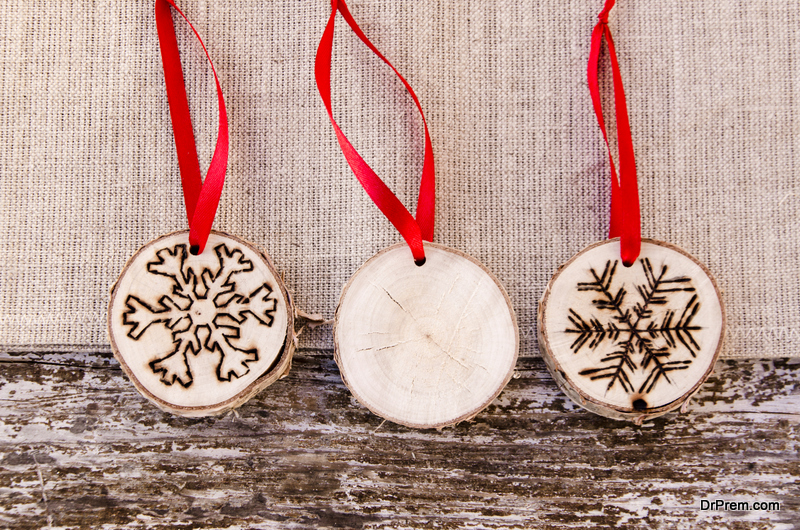 Purchasing some eco-products and converting them into wonderful DIY gifts for the holidays is amazing. Such as rustic wooden disks which have been treated in an eco-friendly way and then painting them with some chalk paint. Add bakers twine to the discs so that they can be hanged. To make sure the paint does not get smudged or come off, use a setting spray. Painting the recipient's name on them is a great way to personalize this gift.
Bath bombs
Make pretty and natural bath bombs for all the ladies, children and men you know. They're quite popular at the moment and at home, you can make them from raw materials which are not toxic to the environment. The lovely natural fragrance will allow all your friends to relax and rejuvenate. Bath bombs are therefore one of the best homemade gifts for all. In just one day, you can make enough for all the people that you know.
Gourd birdhouse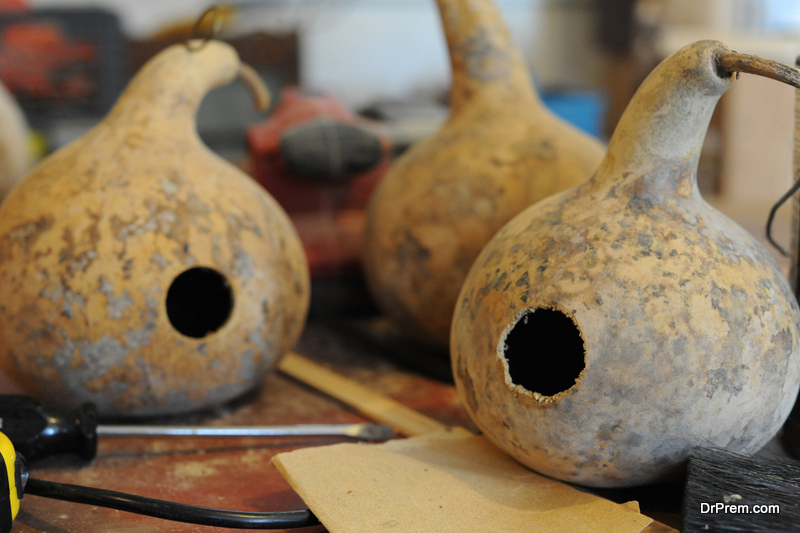 Though this may sound like a difficult project, it is actually quite easy. These natural birdhouses attract Purple Martins, a type of swallow which eats up mosquitoes. These make wonderful gifts for bird lovers as well as mosquito haters. And they are biodegradable as well.
You could buy a dried and cleaned lagenaria gourd or birdhouse gourd as they are commonly known from a farmer's market. They are available in various sizes as well, so you have the choice to buy the size you want. All you have to do is cut out a circle (big or small, depending on the bird you want to attract. For purple martins, you'd need a hole of 2 inches diameter), with a drill, after first marking the circle. Then make a hole beneath the circle to insert the perch. Make a few holes at the base to allow water to drain. And attach an eye screw on the top and then tie a twine for hanging it. Be sure to sand the hole to smooth away the rough edges.
You might choose to paint it, but the natural look is great too. This is one of the best homemade gifts for environmentalists who love taking care of the plants and animals in their surroundings.
Greeting card décor
This is another repurposing project that you can accomplish pretty easily. You may have been saving old greeting cards just for their beauty. But you cannot hold on to them forever. Part with them in the best manner possible, by gifting them to others in a special manner. Place the card (without the message) in a frame or frames from the thrift store. Use biodegradable glitter to make the present holiday worthy.
Recovered books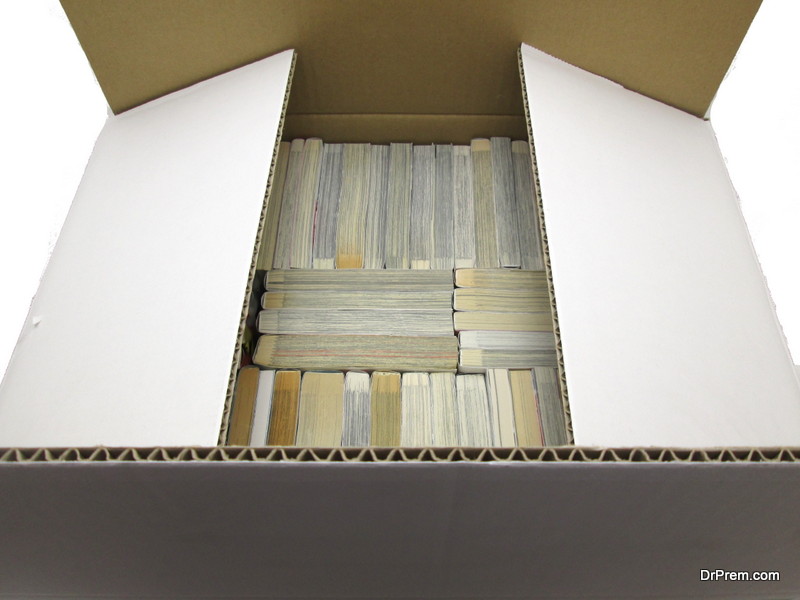 For your nieces and nephews, repurpose your cherished old childhood books. This would introduce them to new authors or maybe you have a few books of their favorite author. To make them like new, attach handmade new covers to the old spine. If you are not great in any form of art, use pretty recycled paper and write their names on the cover.
Fireplace fire starters
The natural fire starters are a project for those who have experience with boiling wax. You can capture the seasonal fragrances and create a pretty presentation. The gift can be put in a craft box with a handwritten note with your wishes.
Hand painted mug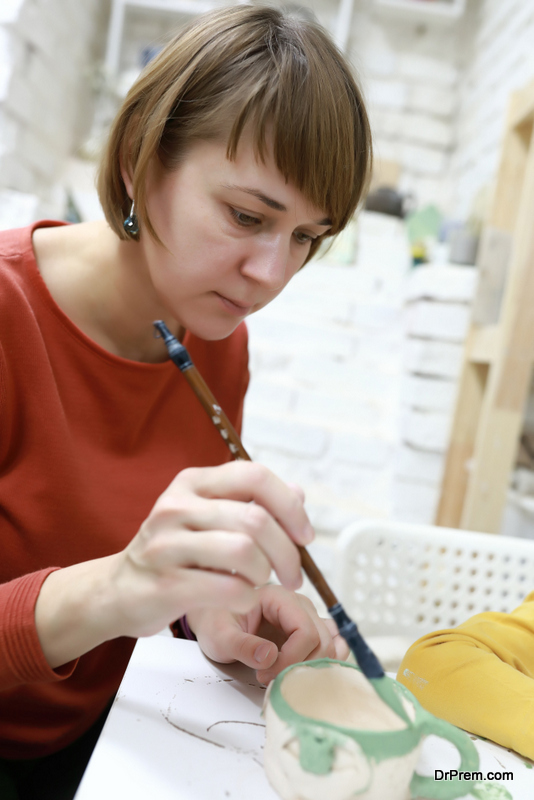 If you're not at all an avid DIYer, you can still make this handmade gift. Paint some colorful stripes or polka dots on mugs that you purchase from the thrift store. You will enjoy painting on the mugs, as painting is quite relaxing. And the recipients will love all the work you put in it.
Teacup candles
One of the DIY environmentally friendly gifts is candles made using teacups. You could use pretty vintage cups from the thrift store and make these candles. Boil old candle remnants and then insert the wick. You could either give a complete set of six candles or two each to each person.
Knitted coffee cozy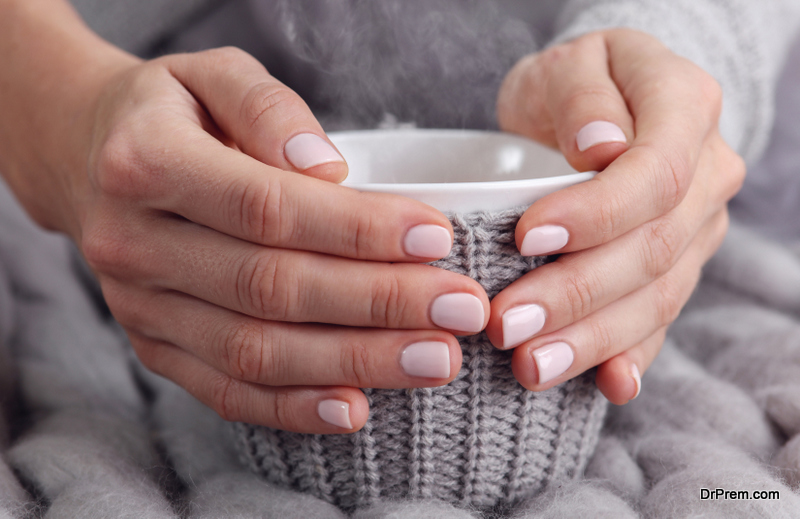 There is nothing that says homemade than something which you knit. Not knitted socks this time, but you could knit a coffee cozy for the eco conscious person in your life who loves French press coffee. It will keep their beloved coffee nice and hot for a long time. This is one of the best homemade gifts for environmentalists who love fair trade, French pressed coffee!
Repurpose old glass ornaments
You may have old glass ornaments which you may have been using for years on end. Now it's time to repurpose them by gluing red, green, silver or gold cloth onto the glass balls. The new look looks stunning and unique and will be appreciated by anyone you give them to.
Lemon candles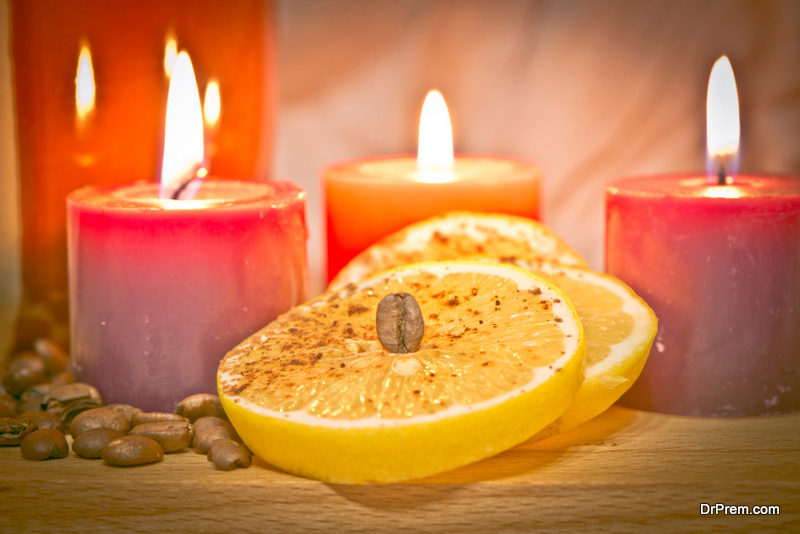 The lovely lemon candles are amazingly easy to make. The citrus smell is lovely too, and lends a wonderful lovely scent to the home. What you have to do is hollow out a lemon, boil the wax and put it in the rinds. Then add the wick and wrap these up in sets. These would be a unique gift for all the candle loving eco-friendly people on your list.
Lightbulb ornaments
If you have any incandescent lightbulbs, use those for this projects. You can borrow some from people you know. Use some rubbing alcohol and clean the bulbs. Paint with acrylic paint any shade of color or keep it transparent. If you paint, you will have to seal the paint with acrylic sealer. If you want, use biodegradable glitter, or stick red pompoms, googly eyes and so on.
Rubber boots planter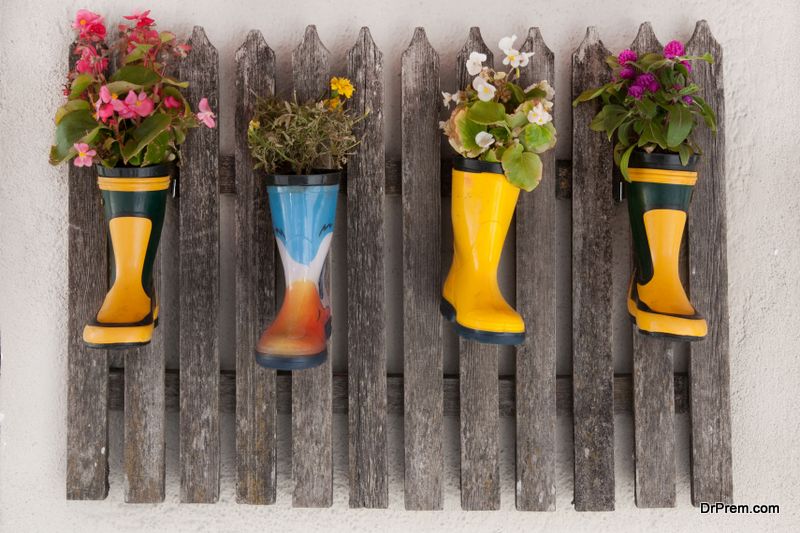 If you have a pair of rubber boots you can make this project. Or buy colorful and printed rubber boot pair which would be a cheerful addition to any garden. Fill the boot's toes with newspaper to keep the shape. Then fill the boot/s with soil or compost and plant a sapling. Flowers and herbs are good choices for the plants.
Spiral necklace
Buy some silver rings made from reclaimed or recycled silver and repurpose them into a spiral necklace. Make an attractive jewelry box from old jewelry box or even from cereal boxes or other cardboard boxes. Jewelry can be made from various other things too, like stringing colorful wooden and glass beads.
Jam and honey jars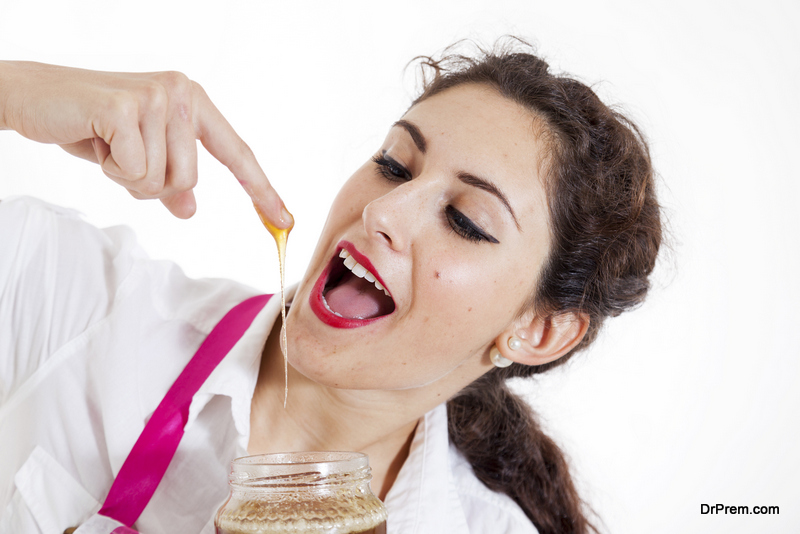 Pass on the taste of your fabulous homemade jam and let others enjoy it. Even honey in mason jars is a great gift in this season. Add a wooden spoon and your homemade gift is ready for gifting.
The above are a few ideas which you can use to create the best homemade gifts for all your loved ones. They are not only eco-friendly, but also easy on the wallet. Everyone will appreciate the thought and effort you put into the gift, and will remember it for years!