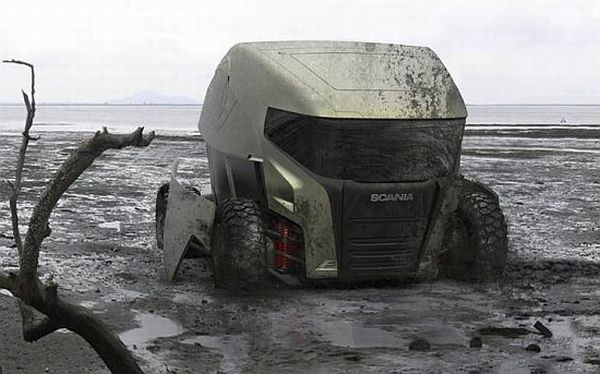 Human being has blotted natural exquisiteness and innate resources are at the verge of depletion. The problem of global warming is growing day by day which has forced us to invent hybrid vehicles. These vehicles reduce carbon footprints and in a way make apology to the Mother Nature for messing up with its serenity. Given below are five vehicles designed to run emission free on electricity
1. Urban ATV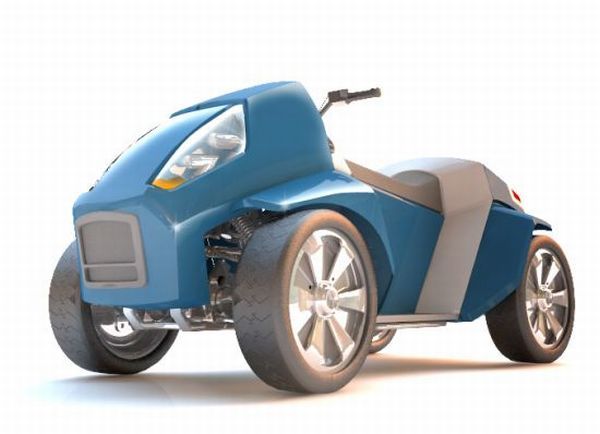 Rising environmental problems and concerns regarding overcrowding of cities made Angela Martin, the Argentine designer design a new concept vehicle known as Urban ATV. Basically it has been designed to carry passengers within a city, as suggested by its name, but it can exert on rural and off roads as well. It is powered using an electric motor. It offers seating capacity for 2 people and its compact design solves the problem of congested city traffic. This eco-friendly car offers a green and clean drive and reduces carbon footprints to a large extent.
2. Peugeot Capsule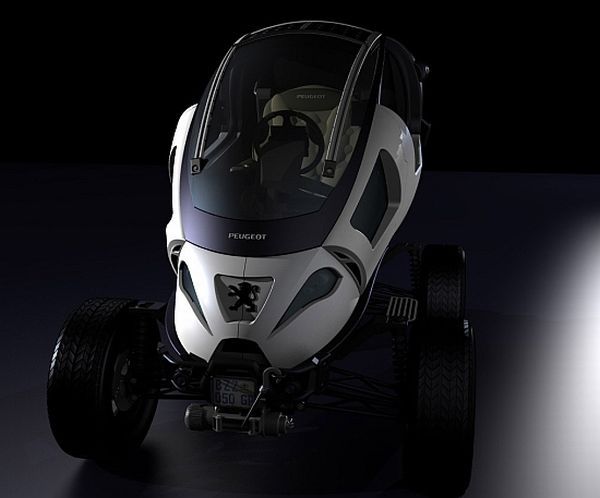 Inspired by touring motorcycles like Kawasaki KLR 650, Peugeot Capsule concept has been designed by South African based designer Alp Germaner. It performs very efficiently keeping in mind all the environmental aspects. It is quite spacious and suitable for all the weather conditions. It has been powered using lithium batteries which provide propulsion to all the four wheels. The photovoltaic panel mounted on roof of the car never lets it run out of energy on a sunny day. It has a removable storage compartment that doubles its storage capacity and can be used as a desk at the campsite. Maximum functions of this vehicle are controlled by a single touch and it has also been equipped with internet-enabled technology keeping it connected with the entire world.
3. Rocky all-terrain vehicle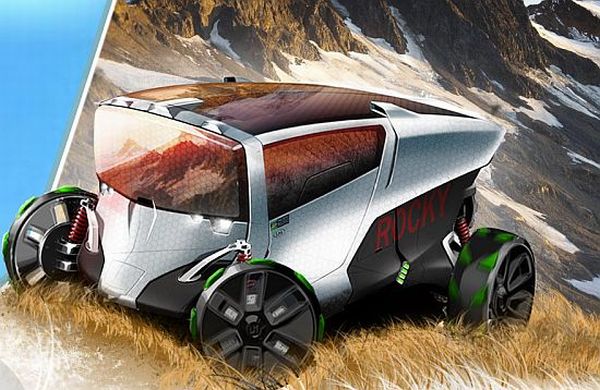 A zero-emission concept has been created by Auto designer Murad Baste, who has named his new vehicle as Rocky. It has been specifically designed to be driven on long distance mountainous terrain. It can accommodate four passengers at a time and demonstrates carbon monocoque architecture. It offers high turning strength with light weight. Its roof has been created using strong polycarbonate and body with aluminum panels. The car is covered with flexible semi-transparent solar panels all over it. These panels generate electricity used to command the vehicle. The most remarkable feature of this car is that it comes equipped with a wind set placed at the rear, which could be used to generate electricity when car is in stationary position.
4. Misha All Terrain Vehicle Concept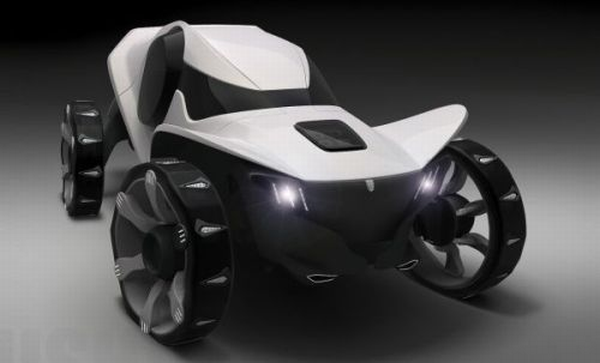 This strange concept has been designed by Andrei Alexeev and is ready to be displayed at the Detroit Motor Show. It has been named as Misha and has been specifically designed for the commuters in snowy Siberian province. It has been designed in a way that it can commute on all types of roads like muddy, snowy, bad lanes etc. It has been named after a Russian fairy tales bear Misha. This term is related with Russian man, gentleness and reliability and is therefore, of great importance among the people. Its uneven structure has been designed keeping in mind young families. Driver's side has been given sporty and vibrant appeal, whereas passenger's side has been kept sober and serene, beautified by a huge round window. It is powered using electric motor, one fixed on each wheel. Hydrogen fuel cells make the ride emission free. The most unique feature is its Michelin wheels resembling retractable bear claws, which helps car when stuck in difficult situations.
5. Bowler Raptor Concept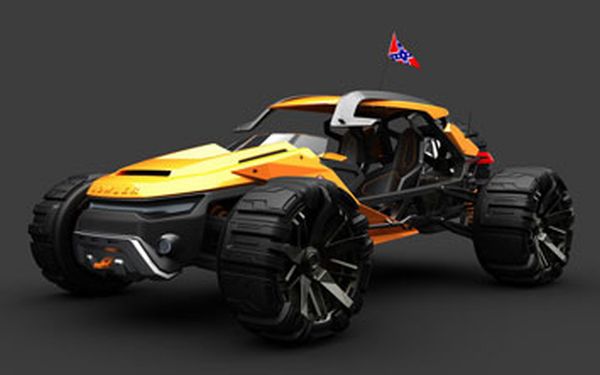 Ryan Skelley, designer of this car is a Conventry University graduate. He is well known for his Sunbeam Tiger Concept developed in 2009. This time he has come up with a new concept known as Raptor Concept designed especially for Baja 1000 race to be held in November at Mexico. It has uncovered chassis with pillarless design. Framework has been kept to the minimum, with lanky features inspired from superbikes. It has been made up of detachable body panels which could be replaced easily on damage. It is powered using rechargeable lithium-titanate electric batteries.