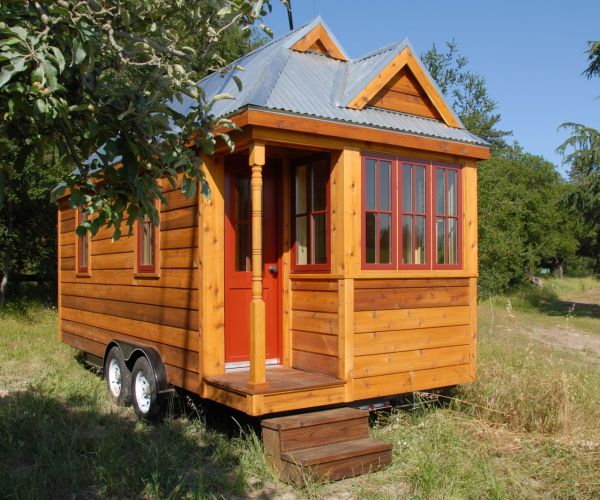 Restricting our horizons is never acceptable to us. Be it our learning, our careers, development of towns and cities; we want to grow and become bigger and better. Admits all the rat race, there are a few precious moments when we wish to constrict our world, we do not want to keep in touch with too many people or too much of the materialistic world. Just a quiet little place, where we reside consumed with our thoughts. A tiny house can be the sublime escape that can become our Eco-friendly companion in times of uprightness. Check out more about a few interesting tiny houses.
1. Sustainable Tiny Home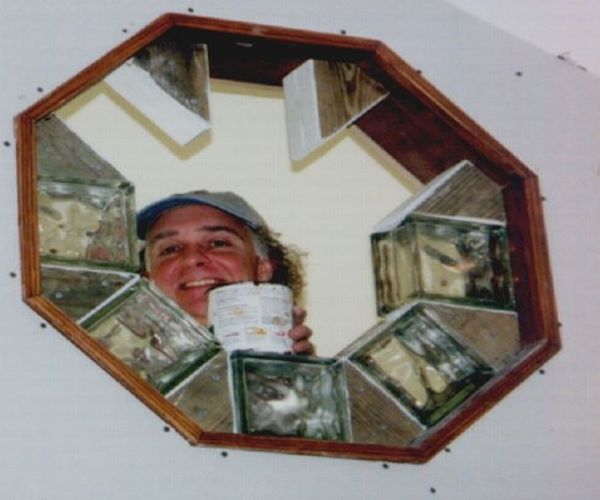 The couple who envisioned this house had an ice cream stand in a nearby town and while they were constructing it some glass blocks were left spared. At that time they had also planned to build a small cottage. So they used those left over glass blocks for the cottage. The cottage built was during 1950s and surprisingly the glass blocks were in good shape even in the 1990s, when they planned expansion. So the glass blocks were removed and salvaged and were reused, given their durability. Mr. Doug designed a quirky window for the new house using the glass blocks and some Saltillo tiles which were removed from the backyard. The window was an octagon wooden frame with triangular glass blocks glued to the plywood. The wedges of the plywood were covered with tiles and a window.
2. Peter King Stuck in Vermont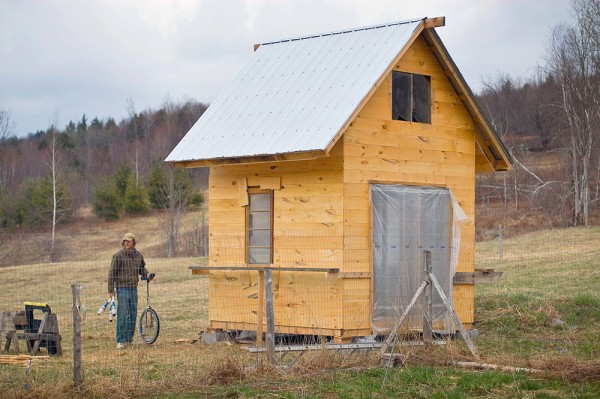 The coldest place in USA is Johnson in Vermont. This place is ideal for building tiny houses which will retain all the heat. Peter is a well known personality in Vermont, known for the tiny houses he builds. The tiny houses are 10*10*10 and still manage to stand and walk around due to the cube design. Full construction of these houses takes not more than 6 weeks and you can learn how to build houses the easy way out, just loitering about. Peter also conducts workshops to teach people how to build these 100 square feet tiny homes.
3. House Made of Cob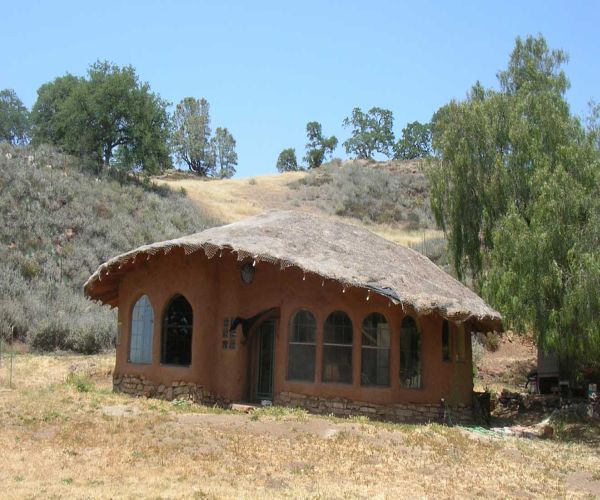 Not so much a new discovery, houses build with cob are very common in the British Isles. Cob can be made easily using clay, sand and a manure or any other binder; all mixed with water to from a sticky paste. Every aspect of a tiny house can be build using cob. The main structure of the house including walls and partitions and also benches, etc. you can even sketch plaster art work as your signature mark for your tiny house.
4. Yurt Houses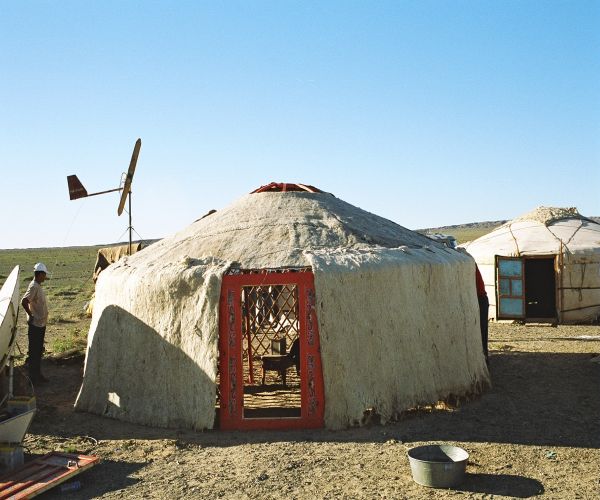 Conceptualized around 2000 years back by the Mongolian nomadic tribes, these tent houses are perched on top of wooden floors. Today they come packed with technology. They use the bubble wrap insulation for heating the house during winters and cooling it during summer months. The roof is made stronger by electronically welding the seams. The design allows penetration of abundant natural light and although it is a tiny house, it lets you enjoy the openness.
5. Gypsy Wagon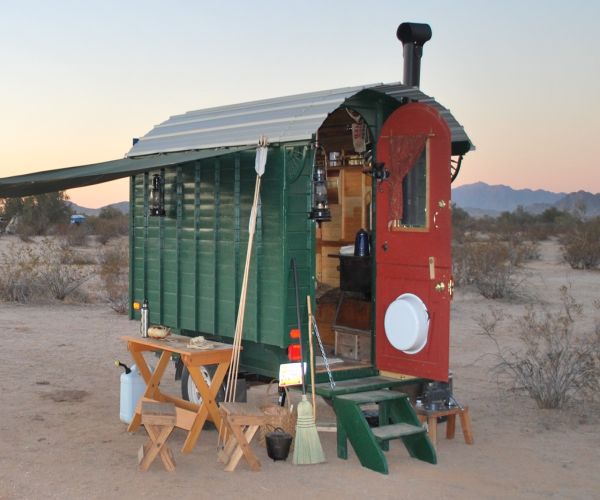 Imagine having a tiny house on train wheels. Makes you feel as if you are ready to shoot back in time, just like Micheal.J.Fox. The only difference being that you are on wagon and he used a time machine. They are designed to accommodate heating systems, electric systems and even plumbing systems. They are constructed using all Eco-friendly materials. The outer body with wood and the interiors too are made using recyclable material.