Valentine's Day is a day to spend with your partner and celebrate your love for one another. People often spend a lot of money on Valentine's Day, between gifts, dinners and other excursions and even on Valentine's Day Roses.
A common way people spend their money on Valentine's Day is on gifts like flowers. Of course, the most popular flower to give on Valentine's Day is a rose. But you might be thinking what roses to send to surprise and impress your loved one. While a red rose is popular, it isn't the only option.
There are actually many different kinds of roses, and almost all of them can be a great way to surprise and show your love to your loved one's on Valentine's Day.
Whether you are planning to celebrate Valentine's Day at home, or go out, giving some roses is a great way to surprise your loved ones. Read on to learn a little more about the best roses to send to ensure they feel loved and appreciated.
Red Roses
It makes sense for us to begin with the most popular choice on Valentine's Day, red roses. Red roses signify love and passion, and are the perfect way to express these feelings to your loved one. They are readily available on and around this holiday, and are a very safe bet if you don't feel like going with any of the other colors of roses.
You can find single stems to add as a compliment to another gift, or an entire bouquet if you decide to go that route. You can never go wrong with these flowers, though they certainly aren't incredibly creative. However, if you are getting someone a platonic Valentine's Day gift, such as for a friend or a family member, you generally want to refrain from giving them a red rose.
Mixed- Color Roses
Another choice to give on Valentine's Day Roses are mixed-colored roses. There are no rules stating that you only have to give one type of rose for Valentine's Day, so why not give a variety. As far as what colors you can include, that depends on the message you want to give. Also, because you ate giving multiple kinds of roses, this type of gift can say "you are my everything".
These flowers can be a great way to decorate your house, as their multi-colored nature can help them fit naturally into almost any kind of decor without being too distracting. You can get all different colors, or even simply mix two or three of your favorite roses, the choice is yours.
White Roses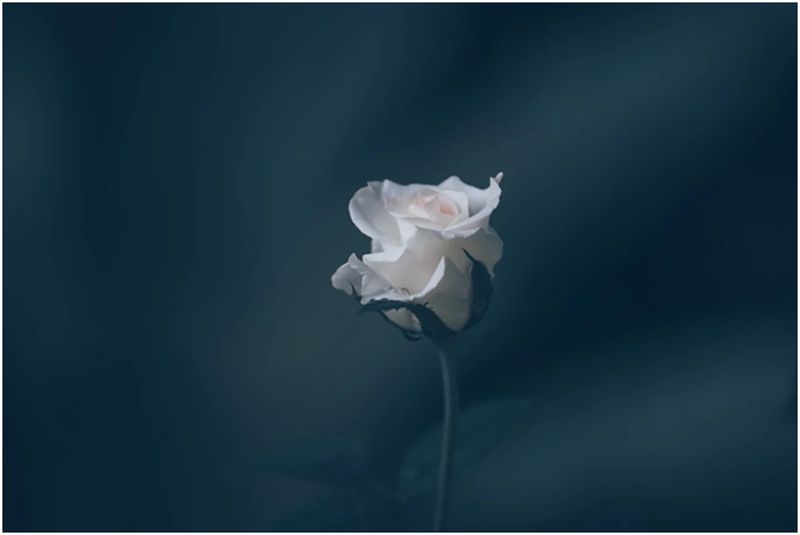 White roses are another great option that symbolize purity, spirituality and innocence. Because of this meaning, these are often great for new love or young love. You are excited to be with this person and feel your love growing, but the relationship is still growing.
In addition to their meaning, these flowers simply look elegant and beautiful, without being too much. They can fit in any vase and within any type of decor and look spectacular. However, sometimes white roses are given on rather somber occasions, so be sure that your loved one is okay with receiving them on a happy occasion like Valentine's Day.
Yellow Roses
While it isn't always common to give a Valentine's Day gift to close friends, if you and your friends practice that tradition, a yellow rose is a perfect gift. It's bright and warm look symbolizes friendship and shows someone you care deeply about them.
These vibrant roses are sure to put a smile on anyone's face who gets them, and they just radiate positivity. In addition to friendship, these lovely flowers can also symbolize good health.
Pink Roses
A pink rose is another common option for Valentine's Day, and for good reason. One of their meanings is love, but they represent much more than love. They signify not only love, but also grace and elegance. They are for the people you are grateful you have in your life. These roses also signify "thank you", and are perfect for the loved one that has helped you out a lot and deserves some praise and recognition.
If you admire someone and what they do, pink roses are a good call, too. Because pink is a popular color and Valentine's Day Roses as a whole, there are many different shades and types of pink roses, so you can always find the perfect ones to give.
Lavender Roses
Lavender roses are not only one of the most unique-looking options out there, they also have a unique and specific meaning. These beautiful flowers signify love at first sight. As you can imagine with a meaning like this, these are an incredibly romantic flower, and one that can show someone you have loved them for a long time and always knew they were the one for you.
However, if you get a darker and more deep purple-colored rose, they often signify royalty, so it is a good idea to keep that in mind, too.
Orange Roses
An orange rose is perfect for those in a passionate partnership who are head over heels in love with one another. These roses signify passion, excitement, energy and enthusiasm.
They are a great way to let someone know you want their love in your life and adore the time you spend together. In some cases, orange roses can also hint at the fact you are looking to take a relationship from friendship to a more romantic connection.
A final note on Valentine's Day Roses 
Any of these Valentine's Day roses are sure to put a smile on the face of your significant other and show them how much they mean to you. Of course, while each rose color has their own meaning and significance, they aren't rules that are set in stone.
If your loved one wants some yellow roses, even if those might not exactly mean the perfect thing, they can still be given as a gift. Ultimately, as long as your loved one likes and enjoys the roses, you made a good choice.
Article Submitted By Community Writer