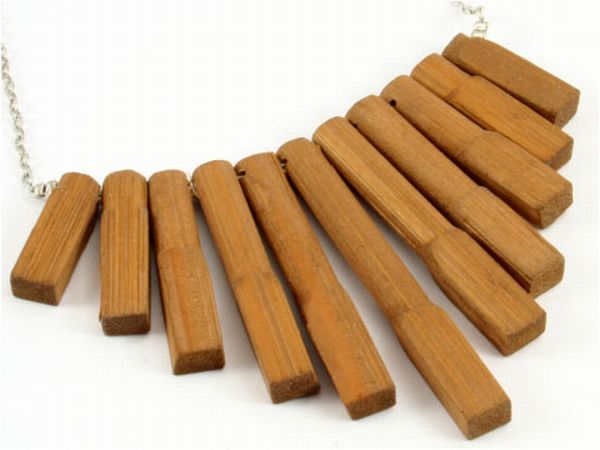 The Chinese use approximately 45 billion pair of throwaway chopsticks every year for which almost 25 million grown-up trees are destroyed. It's a huge damage to the ecological system as complete forests are getting depleted in blind race of making fancy chopstick pairs. Few Asian restaurants have started using reusable steel or wooden chopsticks but such restaurants are not very famous yet. Hundreds of chopsticks are thrown into trash every day. A very creative and eco-friendly skill is to use these chopsticks again in a very clever and funky way to attract people and inspire them to do the same.
Given below are 10 recycled chopstick designs that will surely catch your eye
1. Recycled chopstick folding basket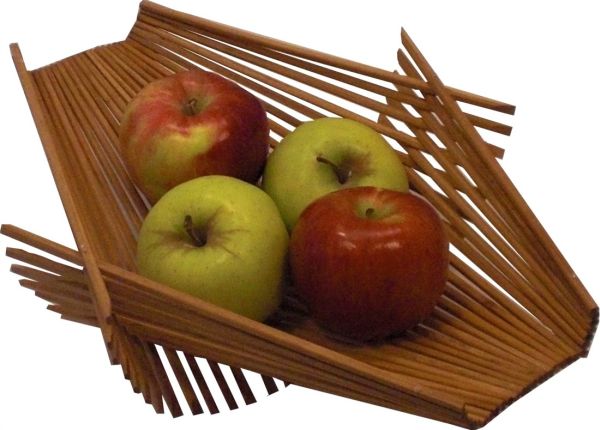 Chopsticks can be used in a very creative way to make these fancy useful folding baskets. These baskets are perfectly collapsible therefore, could be taken along on drive or picnic. The basket can be used for keeping fruit, vegetables or to serve bread. Usually bamboo sticks are used to make these beautiful handy baskets. The size of the basket depends upon the number of chopsticks used therefore you can make a tiny or a big basket according to your preference. The baskets could be soap washed and cleaned easily.
2. Chopsticks lamps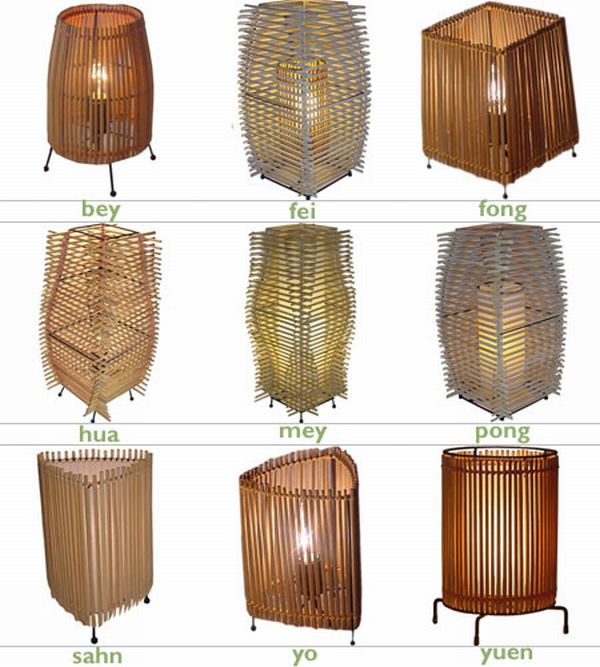 Bryan Parks, an American who lived in China, in an effort to save environment decided to recycle used chopsticks and transform them into useful and decorative products. There are many like him who created various decorative and beautiful products using trashed chopsticks. Various types of elegant lamps could be made using waste chopsticks. Square shape lamps, bamboo lamps, slightly tapered lamps, bent lamps and triangular lamps, you just name it and you find it.
3. Chopstick dress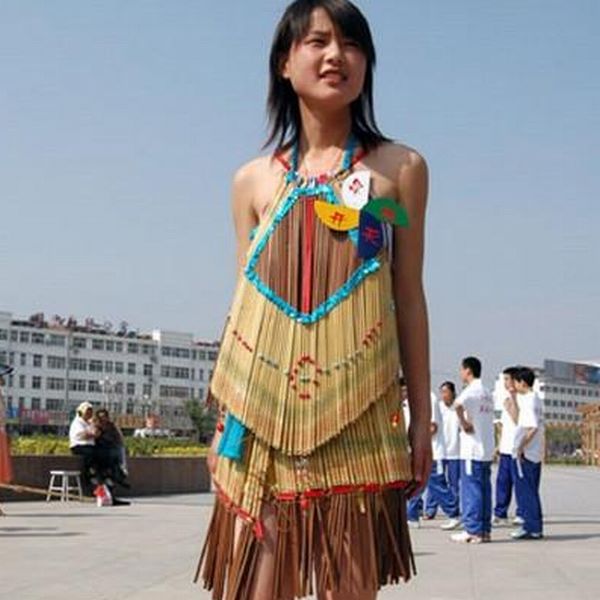 Chopstick dress was first displayed by a student wearing it in a Waste Chopsticks Utilization Contest held in East China to make people aware of the hazards of depleting forests. The event was basically organized for children to make them aware of the environment protection. More than 100 students voluntarily participated in the event making various fancy and stylish dresses using waste chopsticks.
4. Chopstick canoe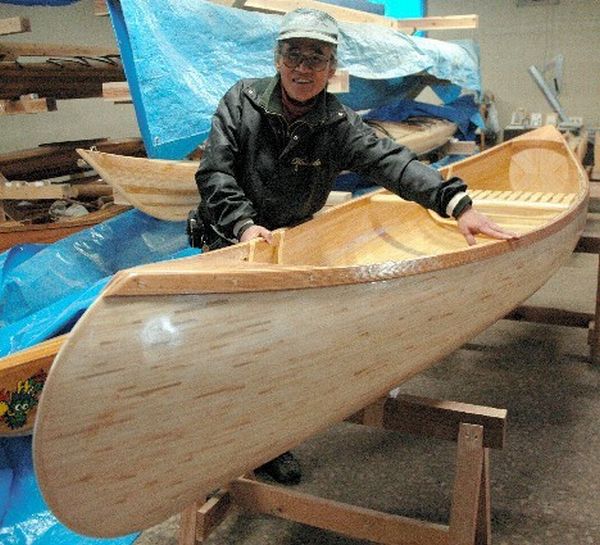 Shuhei Ogawara, a retired employee in the Fukushima territory, has made a canoe using 7382 chopsticks. He made this Canoe in three months gluing used chopsticks. Coating of polyester resin was applied to maintain the durability of the canoe. It weighs 66 pounds and serves an inspiration to recycle the chopsticks and save environment.
5. Chopstick pencil holder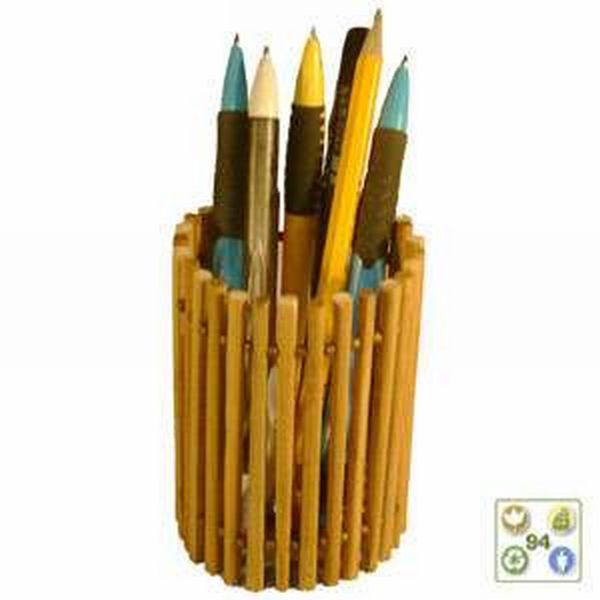 It is another valuable way of recycling chopsticks. Pencil and pen holders are used in every household and nothing like it if these holders are made up of completely recycled material. This handy functional piece of art is very useful. These pencil holders are beautifully hand crafted by using sanitized bamboo chopsticks.
6. Art Deco chopstick necklace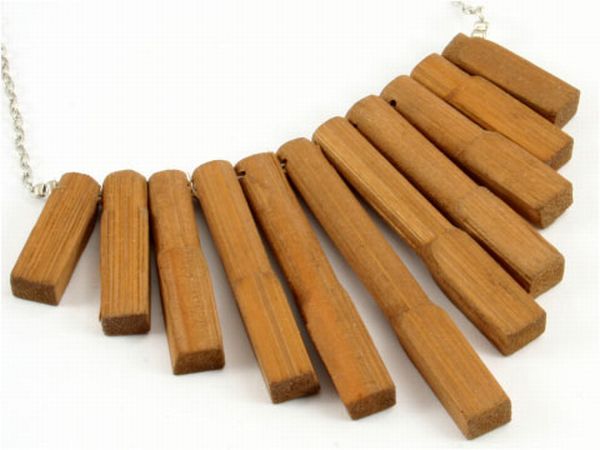 This necklace has been made using bamboo chopsticks tied beautifully in an artistic fashion. To craft these necklaces, waste chopsticks are collected from trash, and then sanitized to clean and skillfully threaded together to form a marvelous piece of jewelry. Dark brown tint has been given to the necklace by boiling chopsticks in tea. The white brass chain attached to the sides of the necklace adds to its magnificence and attractiveness.
7. Chopstick "Koo" handbag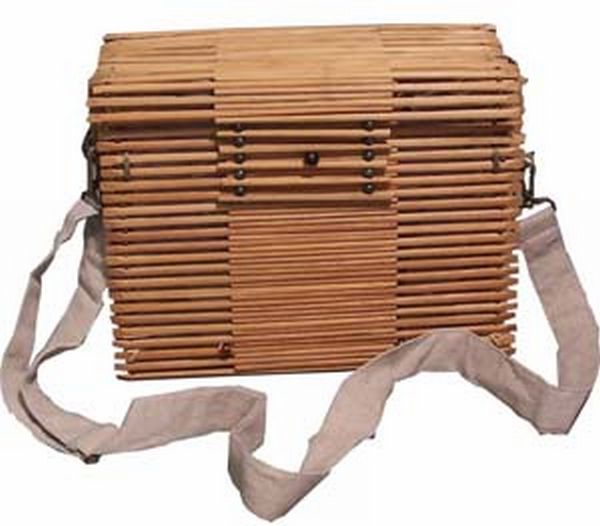 Very comfortable handy bags have been created using trashed bamboo chopsticks. The shape and the design have been formed keeping in mind human body structure so that they do not scratch the user. The inner side of the bag is covered using a hemp bag with several pockets which could be removed and washed whenever required. The large size of the bag can be used to carry a laptop. One will definitely get compliments wearing this unique designed trendy bag.