If you are at extreme discomfort due to the unexpected heat wave, your surrounding too is impacted badly. And this is likely to worsen in the years to come. Numerous research and studies have assessed various effects of heat wave on the environment and the picture is really scary!
That way extreme heat affects plants and animals is well-known, but how bad it could be? Increased temperature is bringing a global environmental change every year. We are alarmed by global warming, but still not fully aware of the severity of its effects.
Nature has given us a precious gift of adaptability. But to what extent living beings can adapt to extreme heat wave? What about other vital constituents of nature, soil, air and water that support life? You will be stunned to learn how bad the effect can be. The time is high to have detailed knowledge so that we can adopt preventive and proactive actions.
8 effects of heat wave on the environment:
Drying up of water sources, creating drought or similar situation: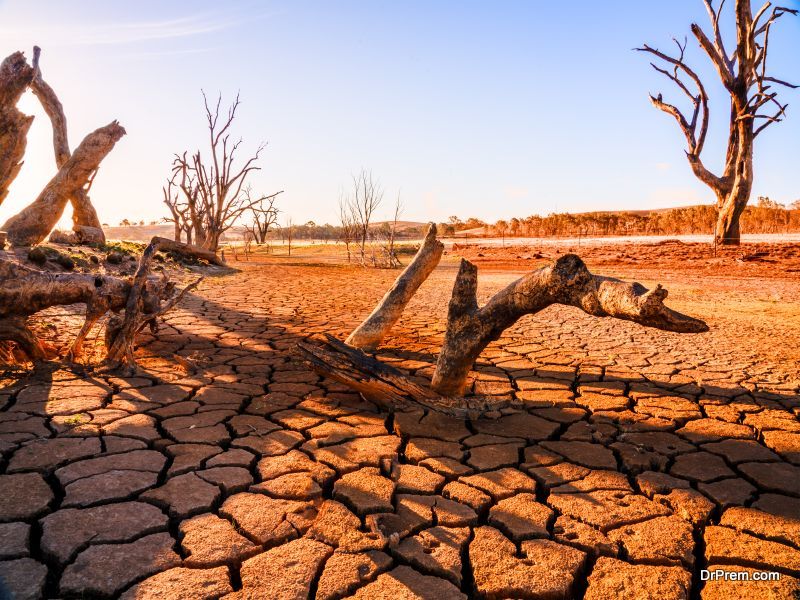 Taps running dry is one of the most commonly observed effects of heat wave. In summer, it may seem natural. But the concern is, drought condition in many areas is accompanied by inadequate rainfall. Therefore, water bodies do not get fully replenished and the region suffers from a prolonged water crisis. Successive heat wave conditions aggravate drought, impacting both food and water supply.
Heat waves can cause abnormal offspring: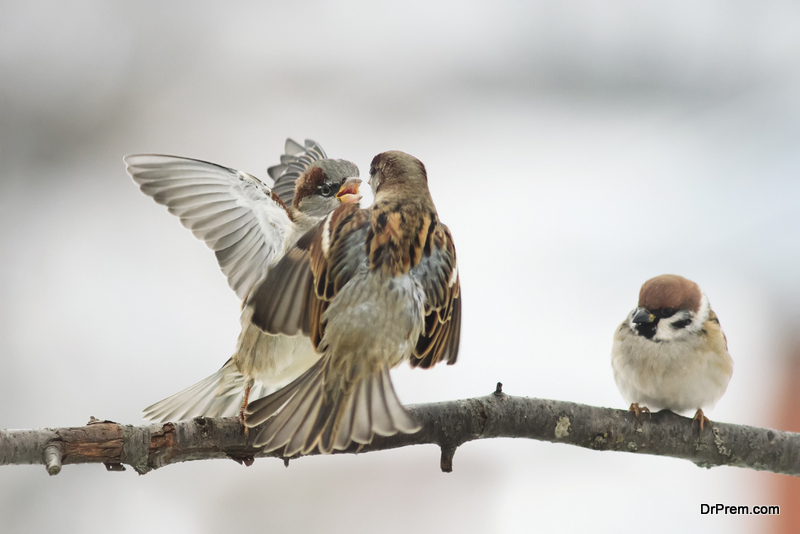 Another effect of heat wave on the environment was found in a new study by Lund University in Sweden. Birds dwelling in extreme hot conditions have smaller offspring that may have low chances of survival. Animals from the warm regions of the globe are most inactive during the hottest part of the day. This prevents them from taking optimal care of their offspring.
Small birds, when overly active, can achieve 45 degrees Celsius body temperature, which is 4-5 degrees higher than their normal temperature. Researchers for the first time have found that animals able to get rid of their excess body temperature can produce large and viable offspring. Prolonged heat wave does not allow this, and thus the abnormal offspring.
Effects of extreme heat on marine life: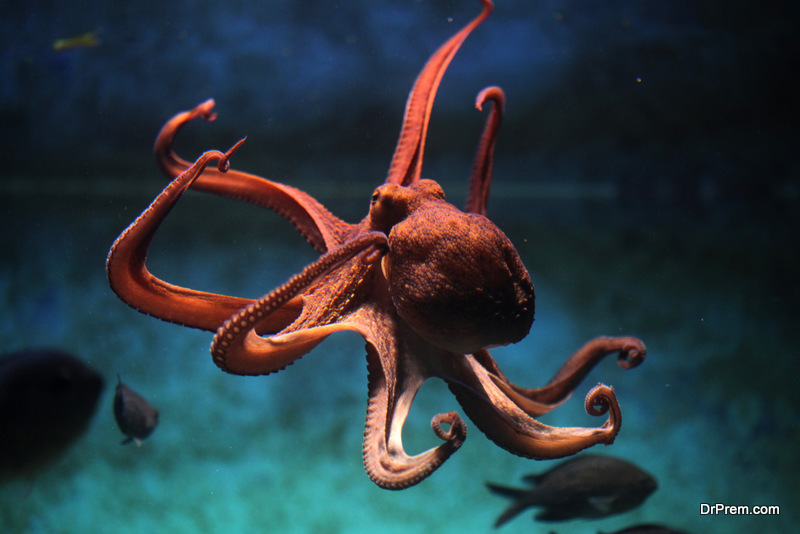 While studying the effects of heat wave on the environment, it is also important to consider how it affects plants and animals in the oceans. Thermal stress can prevent proper development, migration and breeding of marine fauna.
For example, eelpouts that normally thrive in cold seas show higher mortality rates in extreme summers. Increased temperature shoots up their oxygen needs and reduces the oxygen solubility in water. Bigger animals are more vulnerable than smaller ones.
Increase in temperature affects larval distribution: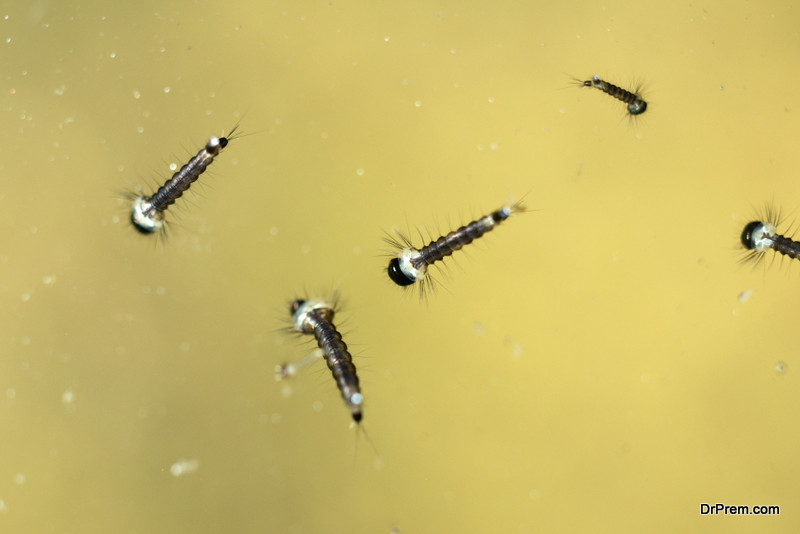 Another study found how the rise in temperature affects the larval distribution of 72 marine species. Temperature influences the rate of biochemical processes and therefore it is of utmost importance to watch the effects of temperature rise. Animals tend to travel far less in warmer weathers.
Larvae are yet to develop fully in cooler waters. These animals have to travel more to find warmer areas to accelerate body metabolism. This implies the endangered species are likely to live close by in warm areas. This holds true for almost all marine animals having a larval life cycle.
Increased heat and climate change impacts negatively on the soil: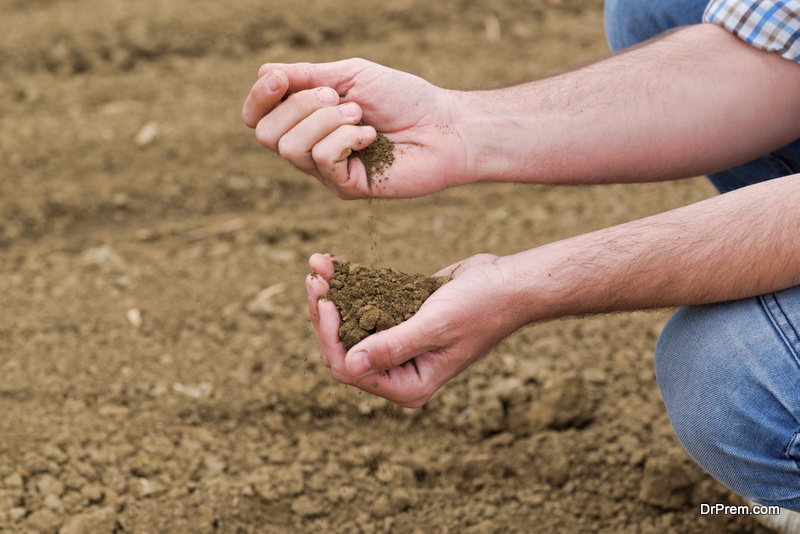 Earth supports our life. The negative effects of heat wave on the environment become more pronounced when the soil gets parched and drought prevails. According to scientists, the impact is much deeper than what has been perceived. It is bound to have a widespread implication on natural vegetation, causing a severe imbalance in the eco-system.
Organisms present in the soil not only help the crops to grow but also aids in cleaning water and regulating greenhouse gas emissions. Frequent heat waves are likely to affect the soil composition at the microbial level. The extreme weather conditions alter the moisture content of the soil, impacting the functioning of organisms and microbes underneath the soil.
Prolonged drought increases the growth of drought-tolerant grass, causing an increased rate of evapo-transpiration or cycling of water from plants to the atmosphere. As a result, the moisture content of the soil gets depleted faster.
Devastating effect of heat wave on animal lives: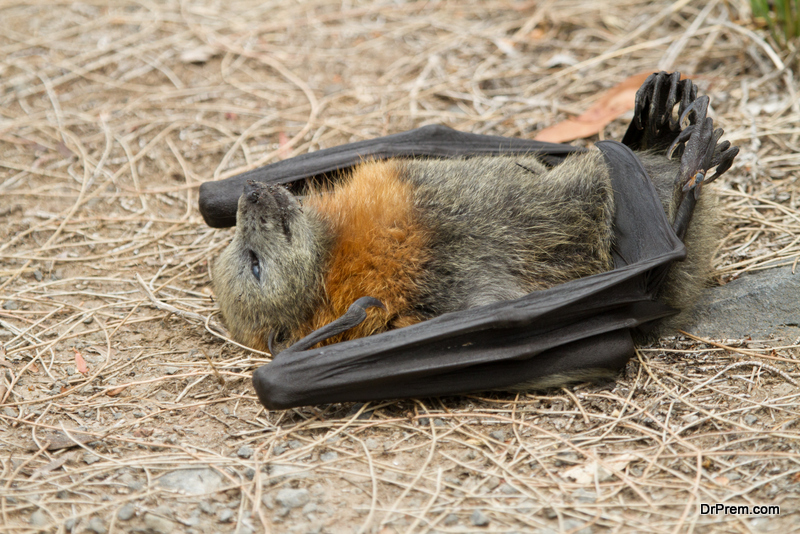 The devastating heat wave this year in Australia cost lives of thousands of animals apart from causing extreme distress to human beings. Nearly 4000 flying foxes died last November owing to extreme heat.
The extreme weather is also responsible for the death of hundreds and thousands of fish in New South Wales. Bats literally dropped dead from the trees unable to bear 40C plus weather temperature. Carcasses of wild horses stretched for about 100 meters. Drying of water resources caused this death and destrcution.
Effects of extreme heat on plant growth and soil temperature: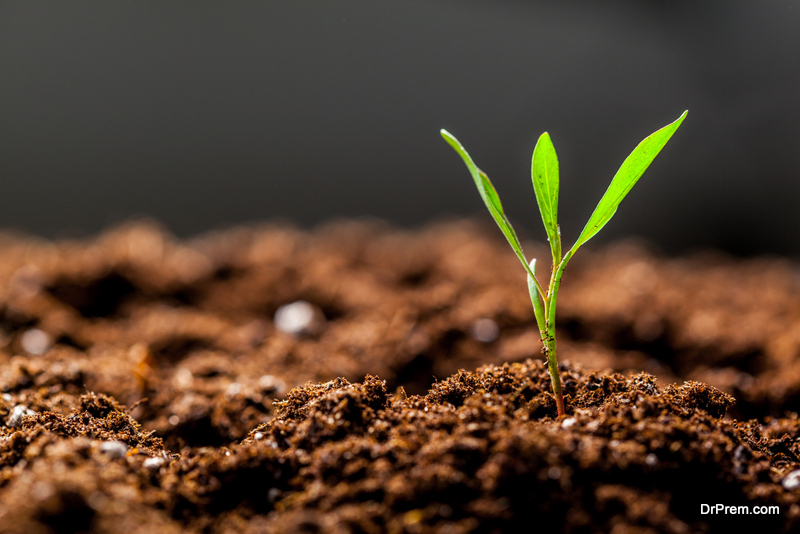 Heat stress poses a serious risk in altering the soil profile, limiting plant development. Heat stress differs from drought. Drought means a dry condition where plants do not get enough water. Heat stress can happen even if there is sufficient rainfall. The crux of the matter is the higher than average day temperature which the plants may not be able to withstand.
Many crops are susceptible to extreme damage caused by heat stress during the critical growth phase, namely during flowering and fruit-bearing phases. This is one of the serious effects of heat wave on the environment.
Extreme heat reduces photosynthetic and transpiration efficiencies of plants, causing retarded growth of plant root and shoot. To carry on normal photosynthesis, the leaves must hold a certain amount of moisture.
If the plant is at the early phase of growth and the heat is severe, it may not have the capability of holding the required amount of moisture and fail to carry on the normal photosynthetic reaction. Winter vegetables like lettuce, radish and many such will bloom due to warmer conditions but will not be edible as desired. There will be insufficient underground root formation.
The effect of increase in environmental temperature can be stronger if followed by a decline in soil water, which is inevitable. During the periods of heat wave, it is essential to maintain the adequate level of soil water content. When heat wave shoots up the soil temperature, plant roots fail to absorb the required amount owing to varying water levels of the soil.
When the soil temperature crosses the optimum threshold, uptake of nutrients gets impeded, causing damage to cellular components ultimately affecting its growth
Extreme heat wave impacts food productivity: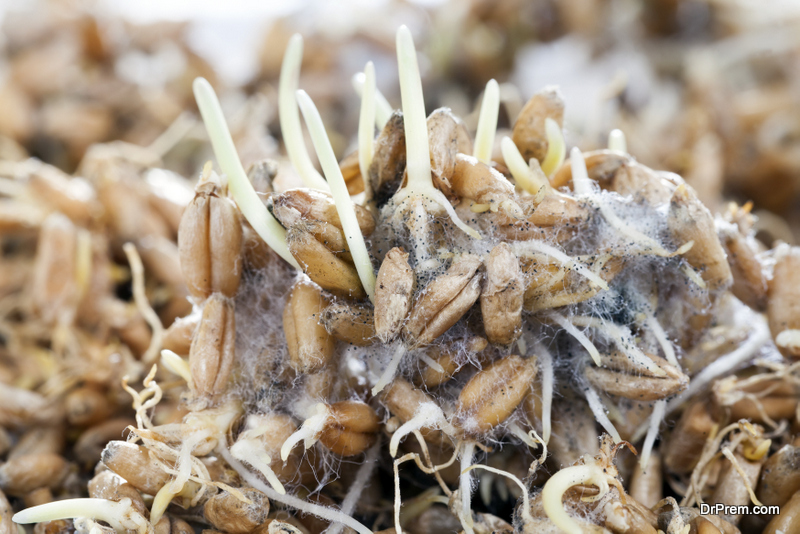 Temperature is a significant factor affecting plant development. One of the worst effects of heat wave on the environment could be a sharp fall in productivity. Pollination is a sensitive phase of plant growth which can be greatly affected by extremely high temperature. There are few strategies that can be adopted to extend the flowering phase of plants for a longer time span.
A major impact of higher than average temperatures during the reproductive stage of food grain yielding plants was observed. The grain yield in case of maize gets cut down by 80-90% in higher temperature conditions.
Extreme climatic conditions like heat wave and untimely floods are predicted to rise in intensity and frequency. The biggest challenge we face today is to put in the best efforts in minimizing temperature rise. At the same time, we need to devise strategies to combat its impact with a micro-level understanding of different components of the environment supporting our sustainability.