It is nice to have a choice of paper or plastic when you go to the grocers, but both materials add to wastage even if they can be recycled. Bags that can be reused seem to be a more practical option not to mention a greener one.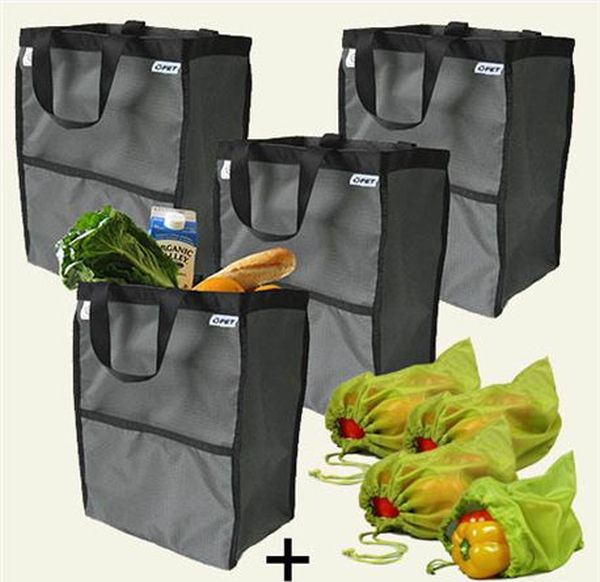 We do reuse cloth bags but the real trick is remembering to bring them with you every time you go to the store, so ACME has created a reusable tote that can help our absent minded shoppers. These roomy bags are made out of a material that it thin and light but are surprisingly strong.
The best part is that they can be easily folded into a very small size so that they can fit into your pocket or purse, that way you won't have to feel guilty about leaving them at home. The sacks are made from soda bottles that have been recycled and are pretty stylish as well.
They currently retail for about US $ 6.95 per bag and US $ 23.85 for a set of four. If you can't find them nay where, you can try something similar from Flip and Tumble Bags.