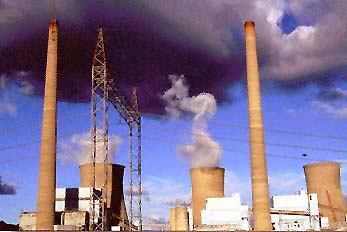 It is disappointing that more than half of the U.S. population lives in polluted counties where smog or soot reaches unhealthful levels, according to the American Lung Association's (ALA). But, all Americans need not get disappointed. Some towns here have cleaner air than others.
Though soot and smog persistently threat large parts of the United States, the 'State of the Air 2006' brings out the annual report to focus not only on particle pollution (soot) in the air, and ozone levels (smog), but also help inspire nations lagging behind in the race to keep the city's air clean.
The city that tops ALA's latest list of the top 25 U.S. towns with the least long-term particle pollution (soot) is Cheyenne, Wyo. Here is the list –
1. Cheyenne, Wyo.
2. Santa Fe-Espanola, N.M.
3. Honolulu
4. Great Falls, Mont.
5. Tucson, Ariz.
6. Anchorage, Alaska
7. Farmington, N.M.
7. Bismark, N.D.
9. Albuquerque, N.M.
10. Rapid City, S.D.
11. Pueblo, Colo.
12. Fort Collins-Loveland, Colo.
12. Fargo-Wahpeton, N.D.-Minn.
12. Duluth, Minn.-Wis.
15. Salinas, Calif.
15. Midland-Odessa, Texas
17. Palm Bay-Melbourne-Titusville, Fla.
18. Colorado Springs, Colo.
18. Cape Coral-Fort Myers, Fla.
18. Albany-Corvallis-Lebanon, Ore.
21. Reno-Sparks, Nev.
22. Redding, Calif.
22. Port St. Lucie-Fort Pierce, Fla.
24. Santa Barbara-Santa Maria-Goleta, Calif.
25. San Luis Obispo-Paso Robles, Calif.
Via: webmd