For those who think cans are merely a storage item for drinks, let me tell you cans can actually do a lot more. Following is a list of five most incredible sculptures that are designed not with clay and stones but with used drink cans. From beer cans to soda cans to cocktails cans, everything is used to create these wonderful pieces of art. Have a look.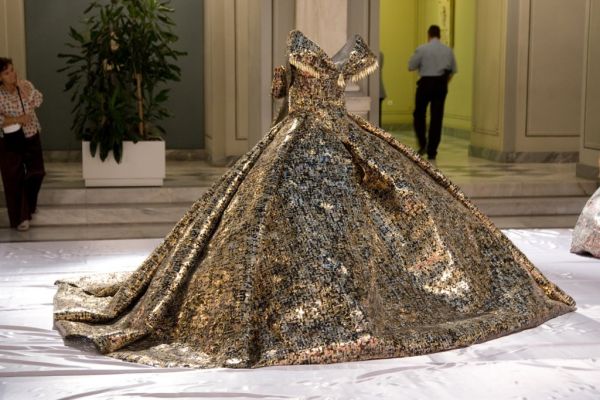 The Opera Costumes
These amazing costumes for the opera are being created by New York based Greek artist Nikos Floros. Nikos used twenty thousand beer and soft drink cans to bring his amazing imagination to life. Years of hard work and determination have gone into the creation of this extremely creative design while the artist weaved the can strips together for the design. The art piece was displayed at an exhibition in Athens.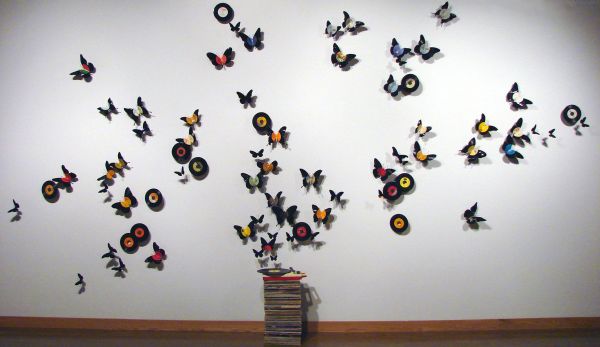 Butterfly beer art and vinyl wall art
This attractive art work goes to the credit of Paul Villinski who designed the beautiful masterpiece by using beer cans picked off from the streets. This art piece is attached to the wall with the help of a suspension wire which gives the design a three dimensional effect. Thus the artist transforms the beer cans into an extremely chic art piece.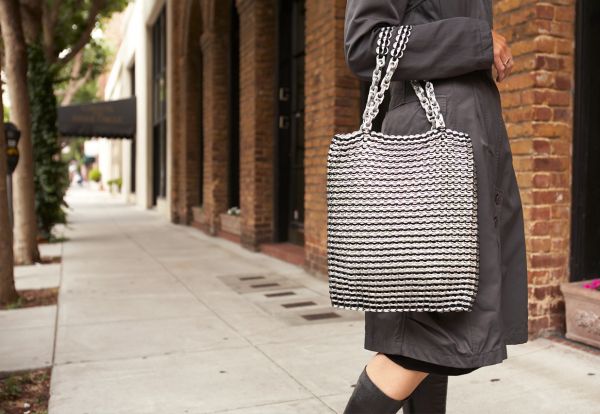 Pop tab purses
This is a great blend of fashion and eco-friendly ideas to create an extremely unique and trendy purse which is made from fully post-consumer recycled aluminum beverage can tabs from soda and beer cans. These purses will surely appeal to people and you will catch a lot of attention by using them.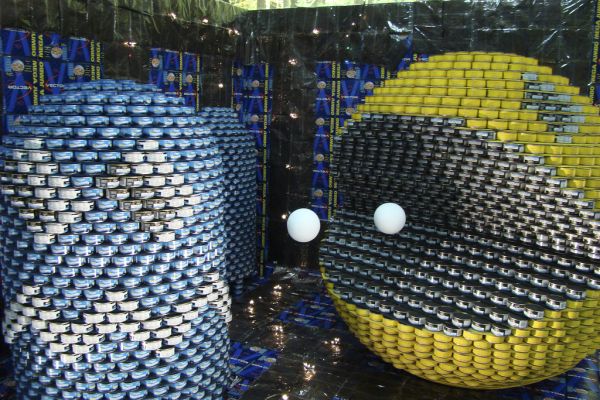 Canned Pac-Man
This sculpture is true fun for all the fans of the Pac-Man game which resembles a large ghost ready to eat the ball. This had been made from different colored cans and is shiny enough to catch everyone's attention especially the kids.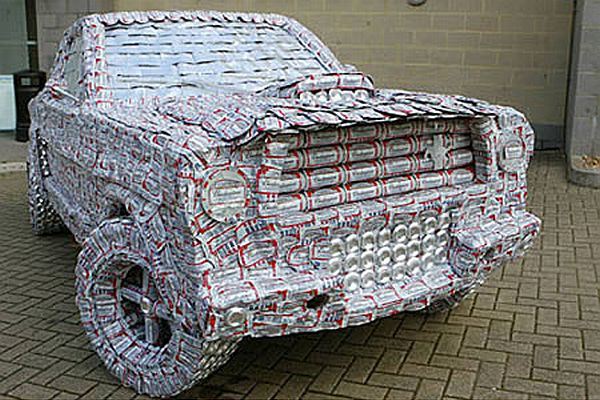 1965 Ford Mustang
This incredible Ford Mustang is the unique creation of artist Jack Kirby who is a student. Jack used more than 5,000 cans for his art and design work. It is the perhaps the best way to utilize the litter of cans that are found everywhere and is ultimate attraction to look at. This piece of art can be used as a good decorative item for your yard.
Summary
All the above mentioned chic art work made from cans inspires us to utilize waste in a creative way and reduce our impact on the environment.