Do you know we generate around seven and half million tonnes of solid waste each year, while we are able to recycle only a fraction of it? However, in this waste, there are many waste products like paper and glass that we can recycle. Nevertheless, you can never completely trust the recycling firm without knowing their recycling methods. Who knows they might be using methods that are cheap by that generate high carbon emissions. In any case, one of the best ways to recycle waste is by recycling them yourself. So here, in this article, we would tell you about how to make your own recycled paper products.
Why recycled paper products?
Waste paper is one of the biggest concerns and forms of pollution that we can find today. Not only does this result in the cutting of trees to make paper, but it also ends up harming the environment in many ways. Thankfully, there are so many different ideas available to convert old paper into something different.  Let us check out some DIY ideas of beautiful recycled paper products you can make by yourself.
Fifteen most beautiful recycled paper products
1. Making bowls from old magazines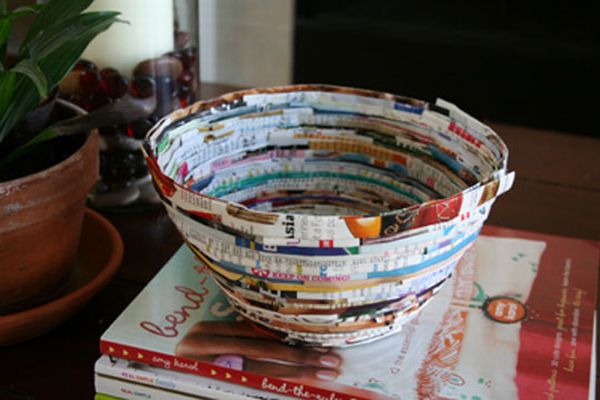 If you look at most of the landfills, you will find that most of the land pollution is caused magazines that are thrown out. Not only does this lead to the creation of an unhealthy surrounding, however, it also makes the area unsuitable to live in. Instead of throwing away your old magazines, you can make use of them and create something interesting. One such example is by making bowls out of old magazines. They are a lot more durable in comparison to regular paper and can be molded into any shape and size. Furthermore, it will also look very beautiful and colorful in many ways. To give the bowl a proper finish, you can use glue on the edges.
2. The Dark House
This is a piece of artwork which is made especially for all the fantasy loving people, which shows the house stuck in a forest like stuff. The complete art is made on the base of a book.
3. Lampshade from old phone books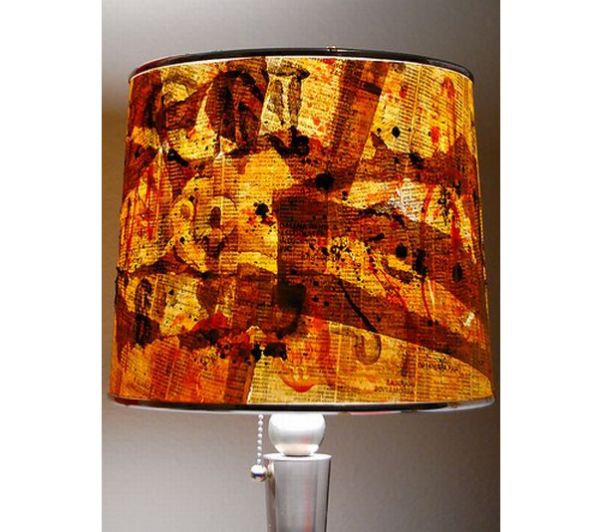 Since most of us have smartphones, we do not feel the need of having a physical phone book. There was a time, when phone books were used. However, now thanks to the internet everything is just at a click of a button. Instead of throwing out the old phone books, you can make something useful and fun with them. One of the beautiful recycled paper products that you can make with your old phone book is a lampshade. All you have to do is take the colorful pages of the book and arrange them into a cool design. If you want, you can paint the paper and decorate it the way you like; or leave it just like that. This will make the lampshade look really nice and give your house a new look.
4. The Cone
This is one of the best and awesome pieces of art by the famous artist Jen Stark, who is known for making the best use of waste paper and creating really cool stuff out. This cone is one such masterpiece and is provided with really gorgeous looks. The exterior is just amazing and adds beauty to the whole art.
5. Beautiful recycled paper products – Seed bombs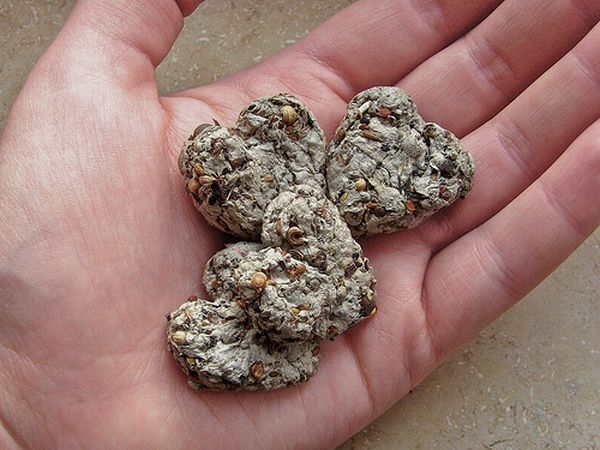 Nature lovers will defiantly love the idea of making seed bombs from old paper. This is a great way to make use of the old paper and do something positive for the environment as well. Using old newspapers, seeds and some water; you can make seed bombs in your house itself. You can create some amazing shapes like hearts, circles etc to give the seed bombs an interesting look. Seed bombs also make a great idea for decorative purposes not to forget one of the most beautiful recycled paper products.
6. The Paper House
This is one of the best paper houses and worthy of complete adoration. The artistic touch by the designer Simon Shubert adds tons of beauty to this art. The light color combination and perfect edges really look pretty.
7. Cardboard cuff bracelets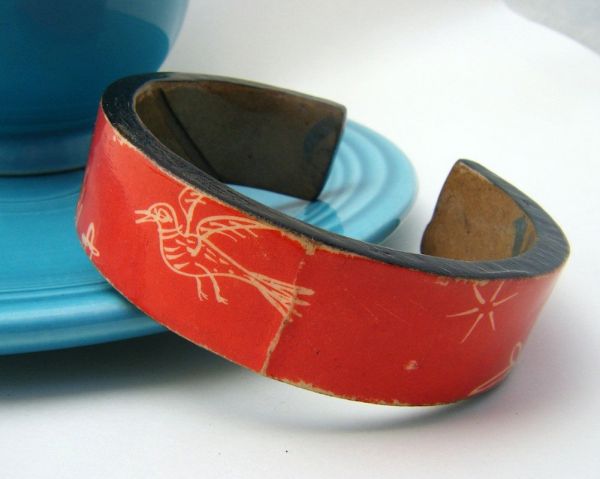 In comparison to regular paper, cardboard paper is a lot harder, stronger and durable. These days, the large scale cardboard recycling has become very common. Not only is this an eco-friendly method but even allows you to make beautiful recycled paper products. You can make some amazing bracelets from cardboard. This is also one of the most happening trends in jewelry as well. In fact, there are many people who do not mind spending money on such jewelry. This will not only be a great way to care for the environment, but also help you earn a little pocket money on the side.
8. Fun Times
This exotic and cool paper work is simply awesome and deserves a strong recommendation. This piece of art is made by the artist named Peter Callesen, who is known for creating fabulous products out of paper. The art shows various people busy in their own world and lifves. The way the artist has depicted this concept is simply superb!
9. Junk mail art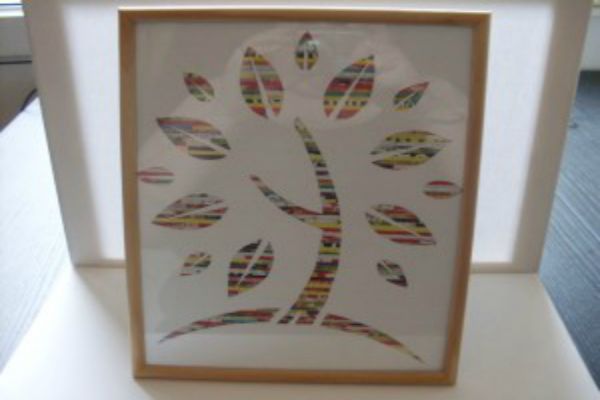 The mails are another major item, which people hardly care about, and they just let it go into garbage and thus ultimately they make their way towards land fillings. You can use these mails to make something very beautiful and creative. With the help of mails, you can convert them into beautiful pieces of art. They not only look good, but allow you to be creative as well.  Junk mail art has become a fast catching concept.
10. The Brain
The Brain is now given a new dimension by the artist Brian Dettmer, known for creating awesome sculptures out of paper. This Brain artwork is actually a 3D sculpture, which looks so gorgeous and real that you can hardly ignore its beauty.
11. The Flower Artwork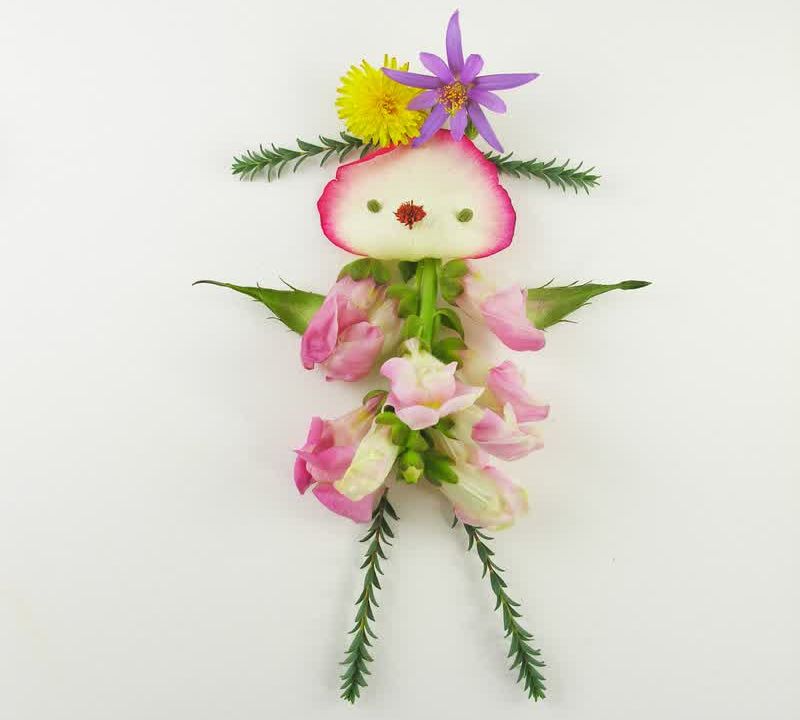 This piece of art is really gorgeous and the concept is pretty cool. The artist named Elsa Mora has made the best use of paper and carved out this stunning artwork. This is actually a flower boutique, which is extremely adorable.
12. The Dancing Couple
Sher Christopher is the name when you are dealing with the artworks made out of paper. This awesome artist has made this beautiful piece of art, which depicts a dancing couple in a new form. The spectacular shape and design given to the art is just amazing and gorgeous!
13. The Number Art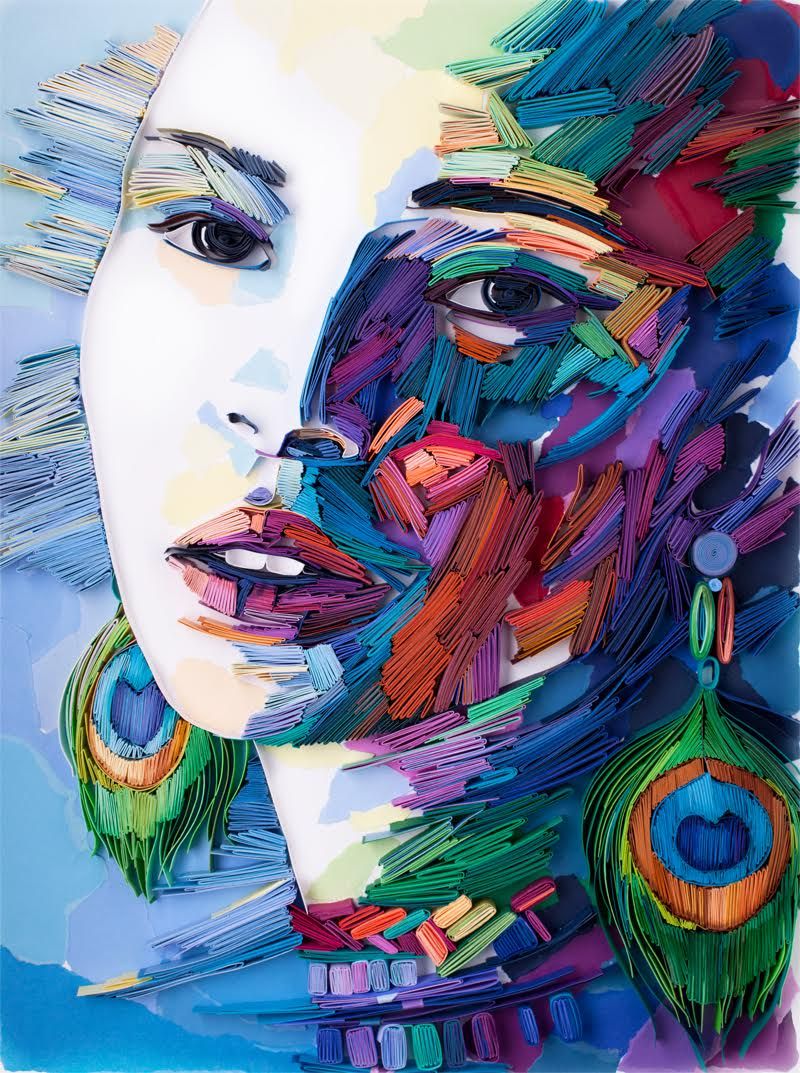 Image Source : https://mymodernmet.com
Now, here is something cool and exotic, which is actually a unique artwork. This is a piece of art by the famous artist Yulia Brodskaya, who is known for creating stunning artworks out of paper. This 'Number Art' is pretty gorgeous and is also stylish.
14. Fashion Dress
Here is an awesome piece of dress for all the fashionistas. What is special about this dress is the fact it is made with paper only. This is one of the greatest concepts and an easy way of recycling paper.
15. The Insect art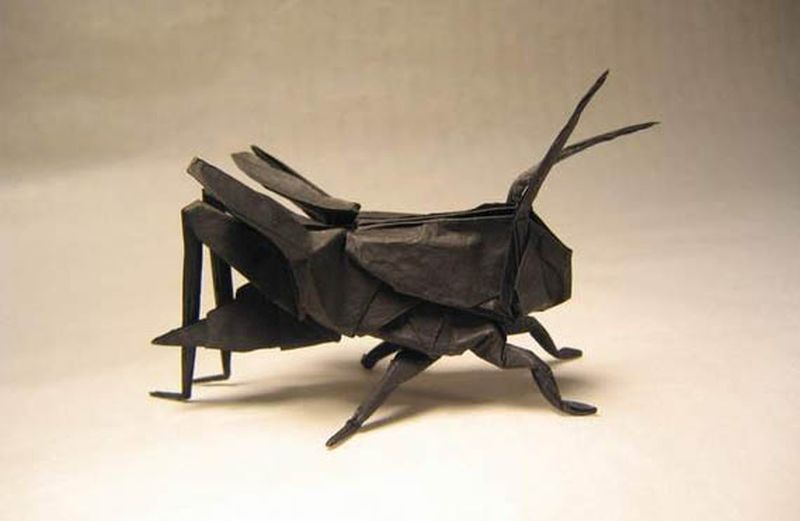 Image Source : mat2.materialicious.com
This piece of artwork is really gorgeous and one can't really out if this is a real one, or a man-made stuff. The insect shown in the art looks so real that you might actually end up with a feeling that it is real. This piece of art by Brian Chan is pretty gorgeous.
Summary
The trend of recycling old things into something new always amazes us. Through recycling, we have had the opportunity to see some of the most creative innovations. With the help of unique concepts, innovative and cool designs and other such factors, there are so many beautiful products in the market. Recycling along with some new technological innovations are giving new hopes in dealing with some of the environmental issues.