All of us are aware of the environmental deterioration caused by the activities of man and hence it is very important that we take sturdy steps to reduce our impact on the environment. The process of reducing our impact begins right from the construction of our home and the products that we use to clean, light, furnish, renovate and process. Read this article to know about the top four flooring materials for the construction of eco-friendly kitchens.
Linoleum:
Linoleum is a cheap and easy flooring material made from the flax seeds, which is often mistaken as vinyl. I t is considerably durable and fully biodegradable. It is resistant to water and fire and is readily available in various colors and patterns along with sealers that make it stain proof. Linoleum is also known to have inhibitory properties towards bacterial growth. It costs up to $4-6 per square feet.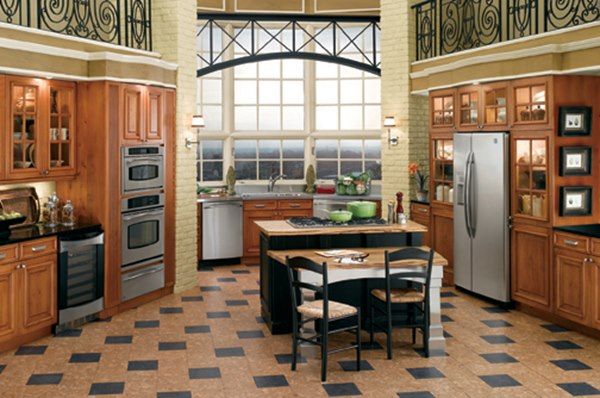 Cork:
Cork is one of the latest and most environment friendly material for floor designing. It is obtained from the bark of the cork tree without actually killing of the tree while doing so. This is a perfect flooring option for the kitchen because of its being underfoot, resilient, easy to maintain and naturally repellent to insects. It is also available in an array of colors and patterns. The of cork flooring costs around $6-$8 per square feet in tiles and $7-$9 per square feet in snap together planks.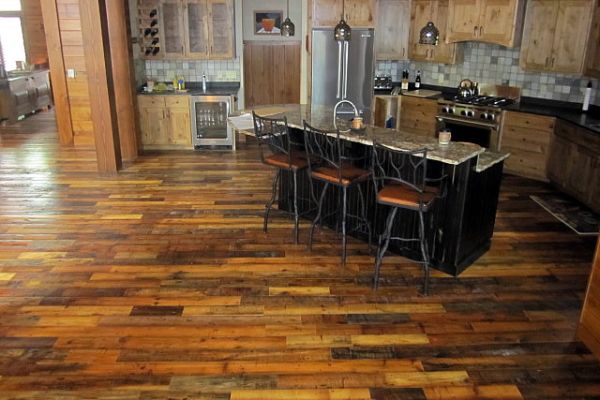 Reclaimed Hardwood:
For those who still find traditional hardwood flooring more attractive but are concerned about the deforestation issues you still have an option to go for the same. Reclaimed wood is one of the most sustainable flooring ways, as it makes use of salvaged wood from trees.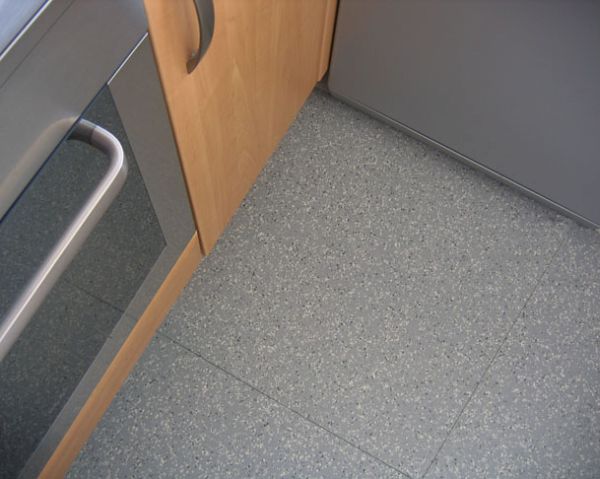 Rubber:
Rubber flooring is made from recycled tires and is generally found at gyms or playgrounds. The rubber has recently been in use for kitchens flooring, which is versatile, attractive and long lasting. It is water resistant and provides good foot grip. It is available in various colors and patterns.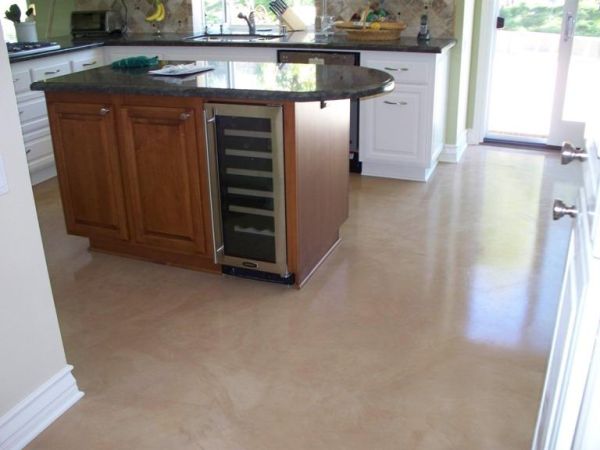 Concrete:
Polished concrete is an increasingly popular and sustainable flooring material, which is very long lasting, easy to maintain. It does not need to be replaced and can be useful in creating various attractive effects.
Summary
Here is a list of some unique flooring materials are not just affordable and attractive, but also reduce carbon footprint of your house.