With the age of abundance getting over and the resources becoming scarce, sustainability has been turning out as an indispensible term in business. With the summers heading towards, here is a range of all new and radiant shoes that are made sustainably and will make you enjoy the best of the season. Look at some of the best green shoes you'd love wearing this spring: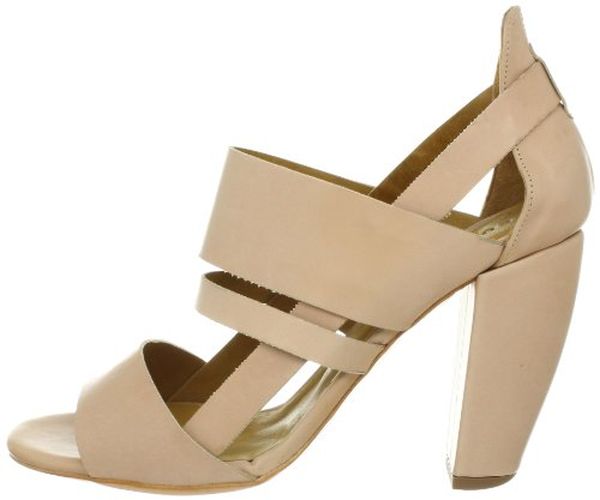 Coclio's Oedo Shoe:
The Coclio's Oedo shoe is exclusively carved and created out of leather that is vegetable tanned and is created traditionally by the designers that are from Spain. The heel of the shoe is very simple with fabulous leather straps that clearly represent the feel and vibes of the spring. The color of the shoe is the cool and calm Parma Nude that is just perfect enough to symbolize the current color trends of the spring season.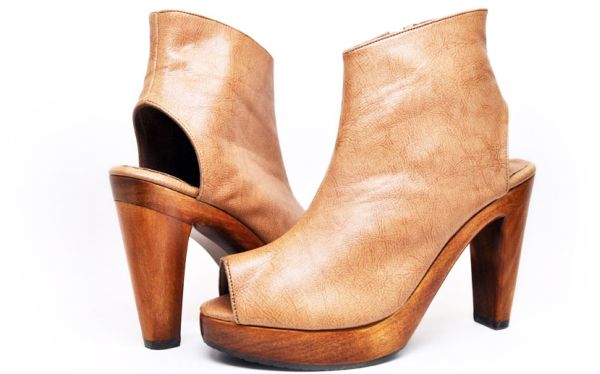 Billy Faux Leather Brown Booties:
Billy Faux Leather Brown Booties is a wonderful pair of shoes, which is the creativity of Elizabeth Katzman. The elegant footwear is a perfect match to go with both, the midi and the micro-mini lengths of the spring's skirts. The shoes are made with a cruelty free procedure that causes no brutality to any living being and are a great way to enhance and accessorize the attractive female hemline.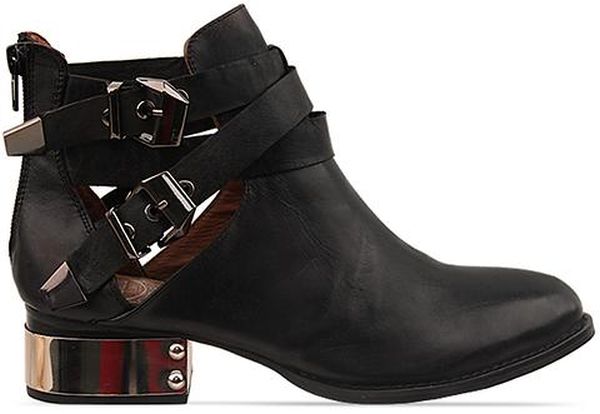 Everly Bootie:
Made out of a kind of synthetic leather, the Everly Bootie is developed by Jeffrey Campbell. This exclusive state-of-the-art work belongs to the brand name Convert and is a perfect match to go with almost any outfit you wear in spring. The bootie boasts a tough look but is cruelty free and is made from basket weave leather material.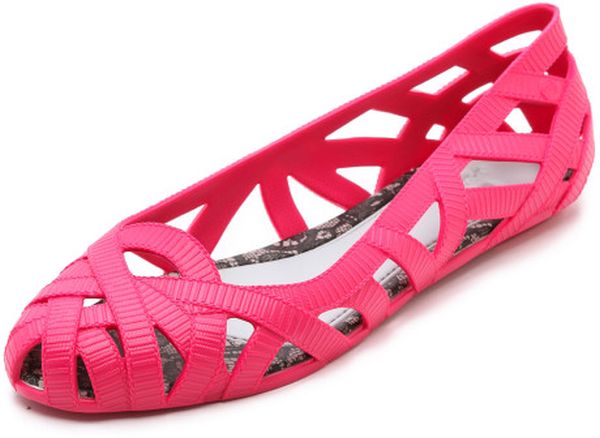 The Melissa Jean and Jason Wu Flat Shoes:
The Melissa Jean and Jason Wu Flat Shoes are exclusively available in the color red, which is one of the trendiest colors of spring. The product is sustainably crafted at Brazil. It is crafted from MELFLEX, which is a thermoplastic that is technologically engineered and injected. The style of the cuts in the shoe is such that it replicates the geometric prints that can be observed on the designer runways for spring season.