When you imagine a normal household, you might imagine the morning with a cup of tea/coffee along with a newspaper. It is as normal as you might imagine it to be. In fact, despite the Internet invasion and rising popularity of smartphones, the newspaper world is still thriving. But, unlike online news, old newspapers have one disadvantage. Once you are done with them, they don't have any use. However, if you don't like wasting and have a creative bent, then we ideas that would help you utilize old newspaper artistically. Furthermore, you can even encourage your kids to do so. Utilizing these ideas you can utilize your old newspapers to make anything ranging from chairs to paper bags.
How to make a chair from old newspapers
Making chair from papers may sound a little weird. But it is a fun project that costs very less money when compared to other luxury furniture in the market. One can employ any different idea of him to craft a number of styles of paper chairs. Surprisingly, this paper chair can hold heavy weights too. The key idea is to use a lot of tightly wound papers held together with the help of duct tapes. This assignment can be used in schools to familiarize pupils to ideas like geometry and engineering concepts.
Difficulty level: Moderate (requires basic knowledge)
Time required: 2 to 3 hours (a day or two for the papers to fit into place)
Resources required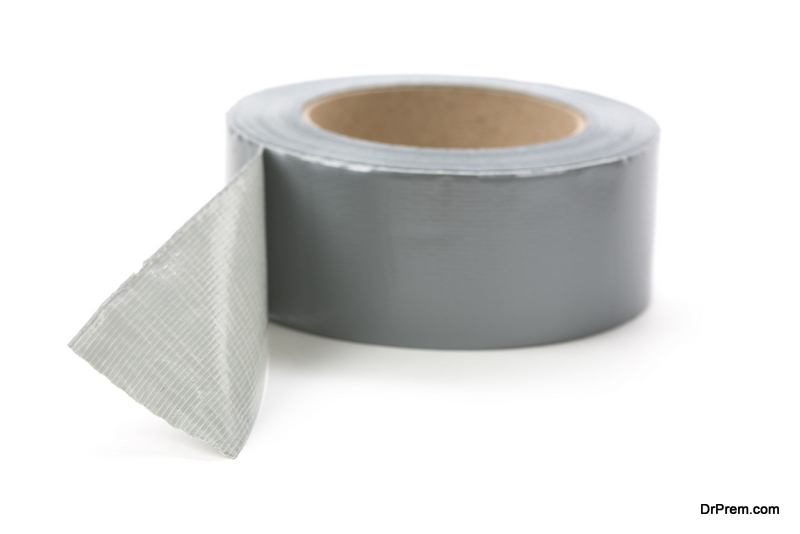 1. Single page newspapers
2. Masking or duct tape
3. Thick decorative paper
4. Sharp paper scissors
5. Wallpaper paste
6. Embellishments
Instructions
Make separate stacks of newspaper, each comprising about 12 single-sided newspapers. Create about 10 to 12 sets of paper stack so that there is enough paper to hold heavy weight also.
Wind every pile of newspaper very firmly from top to bottom and set duct tape all over the place starting from top to bottom, to hold the newspaper reel in position.
With the help of duct tape, form a four-sided frame from four of the reel of newspaper. This is obviously for the legs of the chair.
Fasten a roll of newspaper to each corner of the square made in the above step, by using duct tape. This creates the finished legs of the chair.
Fasten a newspaper roll on each side of the chair starting from one leg to the other. This step is to ensure that the stack holds down in its position.
Fix the final reel of newspaper to the far end of two opposite legs of the chair and make the chair strong enough to hold weight.
Conceal the border of the chair by fastening additional pages of newspaper to every side. On the other hand, one can make use of a thicker cardboard. Any one method or both will be fine. This is only to cover all other newspaper stacks and duct tapes from view.
Blend the wallpaper adhesive with water in a bowl up until it reaches the steadiness of thick paste. This is used to stick the papers or cardboard above the fastened newspaper stacks.
Use any decorative papers thick enough to make certain that the chair is kept at place when the paper is cut out and pleated. If patterned papers are used, remember to keep the patterned side to face up.
Now dip some newspaper strips into the wallpaper paste and begin to apply the decorative papers to the paper chair starting from bottom and working the way upwards. This method is to ensure that the left over papers can be cut down at the last.
Reminisce to overlap all the decorative paper strips so that there are no gaps. Spread over two to three coatings of paper to the chair.
Cut down the remaining strips of paper so that the project looks neat enough. Use a sharp scissors to cut out the pages.
Abode the chair in a warm place and allow it to dry for a night.
Then daub the chair with white emulsion paint and leave it to dry.
Embellish the chair in whatsoever way you desire it to look. Consider painting it with fun colors for a change.
Experiment the chair using a heavy object.
Frequently asked questions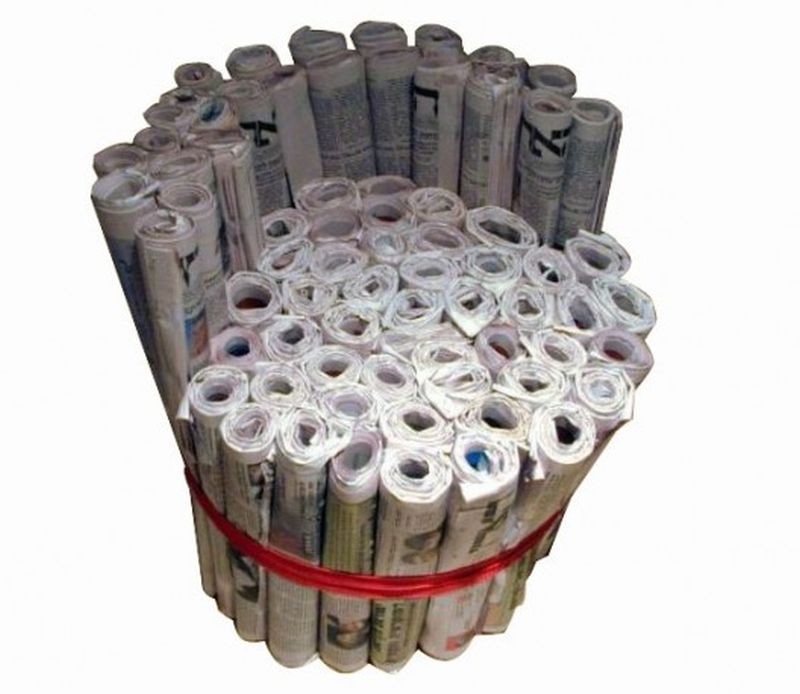 Image Source : eroomservice.com
1. Can the paper chair be able to support heavy human weight?
Ans. Of course, the paper chair can hold heavy set people also. The only thing to check for is if the papers are wound together tightly to keep them in place.
2. Should I allow the chair to dry for a long time?
Ans. It is not obligatory but advisable to allow the paper chair to dry completely. As this would make the chair useful for longer years. This gives strength to the furniture as the papers stick to each other very strongly.
Quick tips
1. Paint the chair, if you would like to use it regularly. This is because the newspaper chair starts to yellow over time.
2. Applying embellished, decorative or textured paper will make the paper chair a real attraction.
3. Also one can draw themes or letters on to the paper to customize the chair into decorative furniture.
Things to watch out for: See that you test the paper chair with a heavy object instead of you sitting on it to check if it is stable.
Some more innovative ways of recycling old newspapers
1. Paper Mache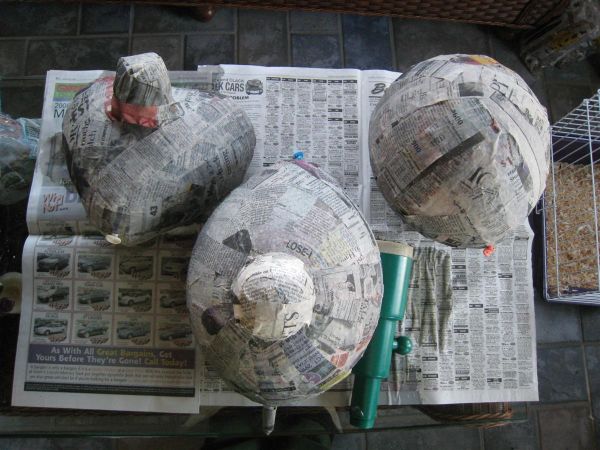 This particular art form is creating a lot of interest in youngsters who love making 3D objects from nothing but paper pulp. The basic technique is simple. First, tear the paper into small strips and spread over a rigid base (say for example a pot or balloon). Then, hold the paper in place with the help of a strong paste. You then have to apply a thick coating of paper mache paste ( mixing water and flour and then cooking it to get a creamy, thick paste) all over the strips. As the paste dries, the paper strips become hard and remain in the same shape even after the base mold is removed. The paper mache item can then be painted with vibrant colors to look attractive. You can make plenty of items in the same manner, including lamp shades, boxes, pen holders, animals, faces and even helmets etc.
2. Crafts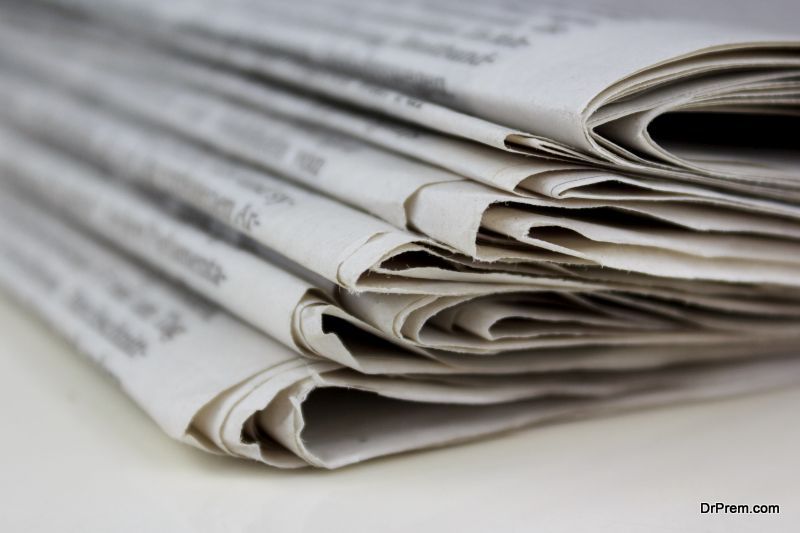 Dolls, animals, butterflies, dresses, flowers, kites, decorations; you name it! Old newspapers can be transformed into many creative designs and can keep your kids occupied for hours on end. You can also use old newspapers as decorations around the house for a party, or make gift boxes for the kids. All it takes is some patience, a pair of scissors, some glue and some paint etc.
3. Cleaning Purposes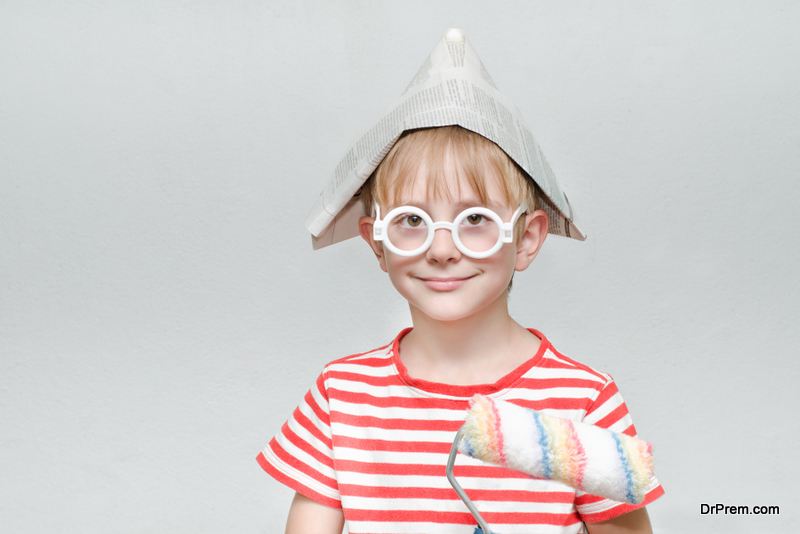 If your little one is helping you around the kitchen and garden, then the best way to keep him/her free of dirt and grime is to design a small apron and hat for him/her. These aprons and hats can be made with old newspapers and can be thrown away after the work is completed. You can also spread a thick layer of newspapers (at least 4-5 newspapers one above the other) on the floor or table if your little one happens to complete a school art or craft project. Old newspapers are also the best safeguards your kitchen counter can get on the days when you decide to cook up a storm!
4. Newspaper Bags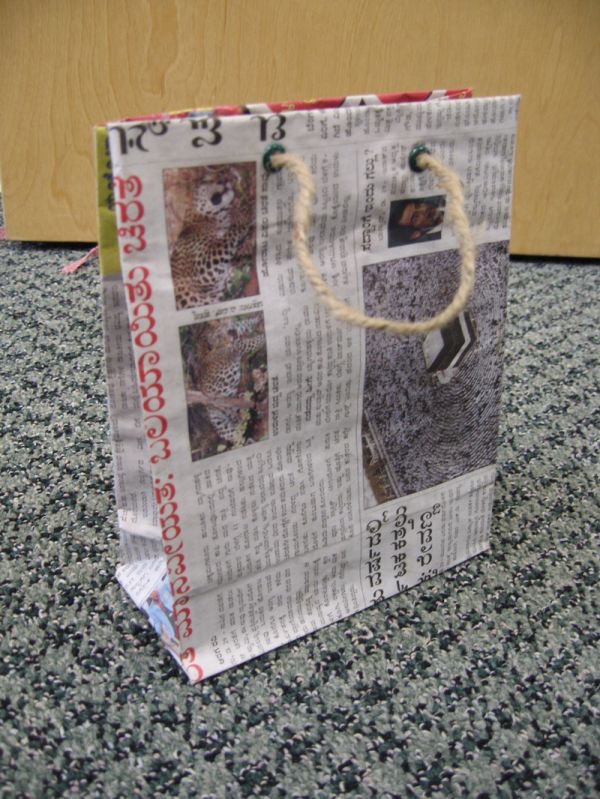 More shops are opting to switch to recycled bags in order to cut down on the usage of plastic bags. You can make your own paper bags at home with the help of old newspapers. Paint them in attractive colors and voila; no one would even know that you had made the bag with an old, wrinkled newspaper.
5. Window Cleaners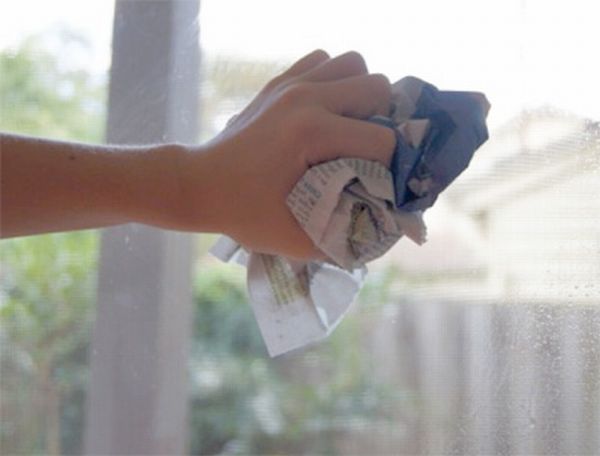 Old newspapers can be used to clean windows and other glassy surfaces around the house. You can tear an old newspaper into strips of 3 inches and then crunch them together to form a ball. Use this paper ball to wipe away dust and grime from windows and glasses. Newspapers have an advantage over standard towels in this case as they do not create a lint on the glass which usually occurs with normal cloth towels.