With soaring fuel prices and soaring pollution levels, the only thoughts that arise in the mind regarding automobiles is a green, electric vehicle. Add to this the problem of crowded roads with traffic jams and the thoughts move towards small cars. And so, the race is on to make the cleanest and greenest small cars that are available at economical prices. With many of the auto giants in the world stepping into the race, we present the five cheapest electric cars that are available on a low budget.
1. Reva electric car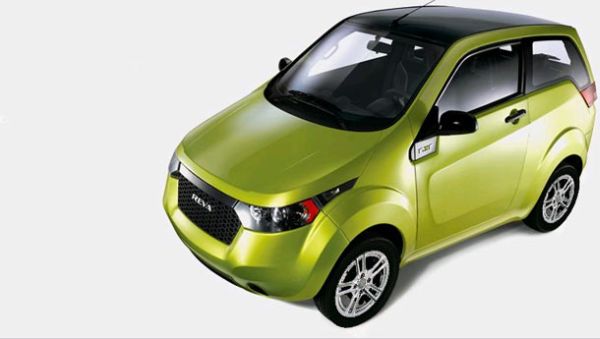 Released in year 2001, the Reva is a two-seater electric vehicle that can today move at speeds up to 60 km/h for a distance of almost 80km in a single charge. All the vast improvements and developments have come in the form of upgrades over the years. The batteries have progressed to lead acid types and currently to Li-ion varieties. Not wanting to sit on laurels, the Reva company has planned the launch of a four-seater variant with top speeds touching 104 km/h with a range over 150km. It will arrive with standard charging time of 8 hours along with a 90 minutes, quick-charge options. Another variant, the Reva NXG (short for Next Gen) is being planned as a two-seater with a 200 km range and top speed of 130 km/h. With the Indian Prime Minister's residence sporting a Reva, it is surely an up and coming electric car for the budget-conscious.The lowest cost version costs less than $10,000.
2. Tata Nano EV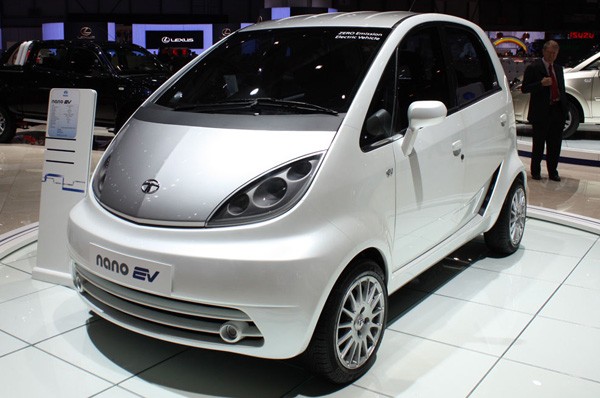 The Tata Nano was introduced by the house of the Tatas in India as a car available for less than 1 lakh rupees ($2000). They succeeded partially and the success was not complete because of the rising inflation costs. And now, they have gone a step ahead – by offering an electric variant of the same low cost vehicle. The car is equipped with a 12KW/h engine displacement which produces a Maximum Power 54 Bhp with a maximum torque of 115 Nm. The electric variant has been priced at about $6000 and the Nano has been dubbed as the lowest-priced car in the world. Though priced low, it does not compromise on features and comes loaded with a remote trunk opener, an air quality control system, a power antenna, rear spoilers, central locking, child safety locking etc.
3. Flybo EV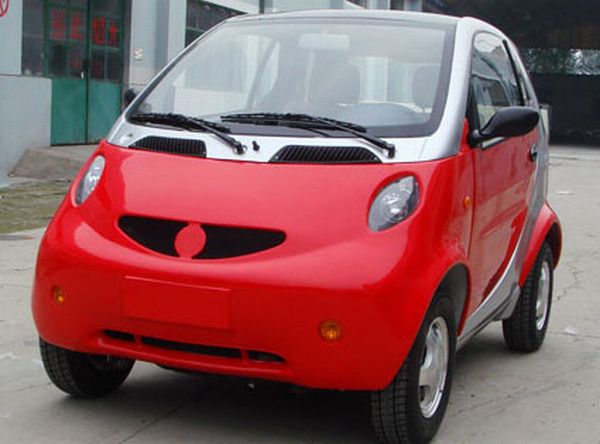 Chinese products have traditionally been known to be cheap. So, how could you keep away China from the budget market? Launching the Flybo 6000ZK, China has proved to be an important player in the budget electric-car market too. This electric vehicle is a two-seater that is powered by a electric motor with a capacity that reads – 72V 6500W. It has a range of 70 km with a top speed of 40km/h. The batteries need 8 hours for a complete recharge. The car has made a grand entry in the American shores and surely the Chinese would be planning a global launch for it too. The prices begin from $9500 upwards.
4. Renault Twizy Electric Car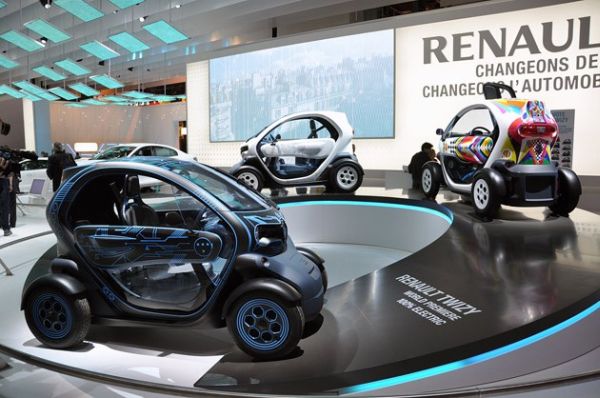 A tiny car featuring a 17-horsepower engine is about to hit the streets pretty soon. The electric vehicle named Renault Twizy is arriving with a price tag less than $11,000. With a claimed top speed of 75 km/h, this little car has created waves. Many experts though, state that with its low center of gravity, the car would have trouble negotiating bends at such high speeds. But the car is being marketed as an inexpensive, fun car and that it definitely is. The car weighs only about 900 pounds and the Autocar magazine rates it as a real beauty for its price. It also touts it as a real fun car to drive.
5. E'mo EV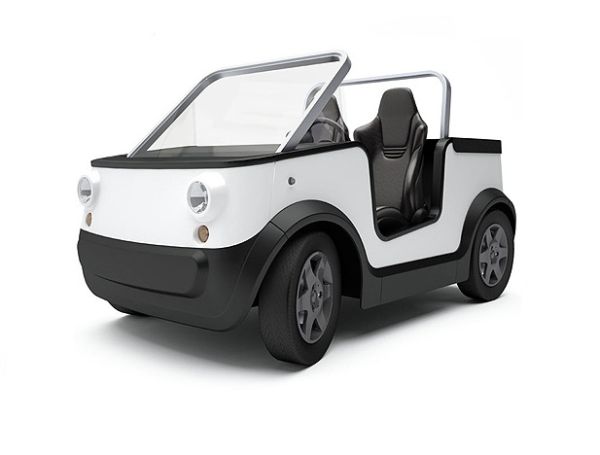 This car has been so named to allude to its 'electric motion' and its 'efficient mobility'. Weighing only 350kg, the car is available for about $13,500. The added attraction of the car is that it is a convertible and the battery is expected to last about 100km. It was the prize vehicle featured at the Geneva Motor Show and General Motors expect the car to do real well in the American and European markets.