Cob homes are structures made using mixture of clay, straw, sand, agricultural water. The mixture is laid in layers and is left to dry, eventually forming load-bearing walls. As these structures are designed entirely using hands, you will see curved walls, rounded openings, and some sculptural decoration on the walls.
The labor cost in making cob homes is definitely more but the material used is cheap, and it makes the homes energy efficient. Following are some cob homes people have constructed across the globe.
Off-Grid Cob Retreat
Image Source : SmallHouseBliss
This off-grid cob retreat on a private bluff is a modern day presentation of a cob home, which is simply amazing. The entire residence that is spread across 40 acres of land is made of recycled and natural materials, and it is an absolute off-grid retreat.
The thick walls of this house are made of cob, which is a mix of agricultural waste product, sand, straw, and clay. A cob construction is a sustainable construction that maintains moderate indoor temperature, which means the cob structures are energy efficient structures.
Modern day cob home of Feile and Ritchie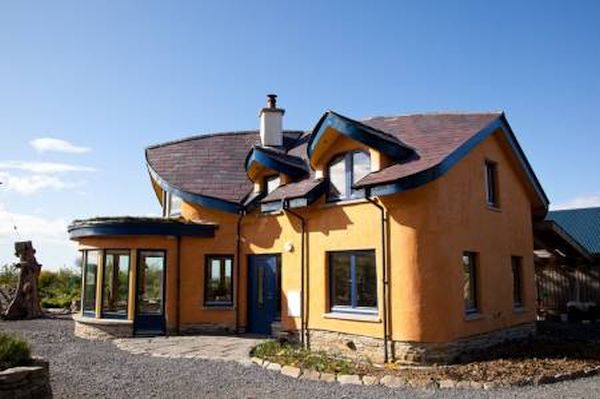 Image Source : InspirationalHomes
Colin Ritchie is a carpenter and Feile Butler is an architect who together made this awesome home because they wanted to prove that a comfortable and a happening modern home could be built using traditional and old materials and methods.
Their home features cob walls, timber frame walls made of 100 percent reclaimed timber, salvaged materials, and milled windfall trees for interior carpentry finishing. Other eco-friendly characteristics of this home include a grass roof, low-flow showers, rainwater-harvesting system, triple glazed windows, solar panels, and a ventilated cold store in the North wall instead of a refrigerator.
Storybook cob cottage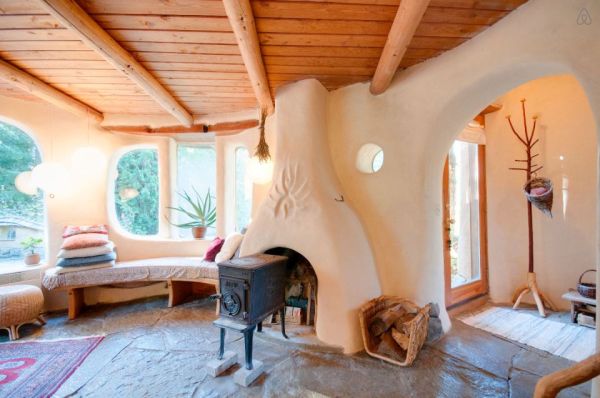 Image Source : SmallHouseBliss
The Storybook cob cottage is a unique organically shaped cottage located on the Mayne Island, British Columbia. The structure brings the best of solar energy into use and all the wood used indoor and outdoor was salvaged from fallen trees. You can experience living in this ultimate cob house through their vacation rentals. The main roof has a leaping design that swoops down on one side not just to enhance the beauty of this house but also to serve a purpose, i.e. to shelter bathroom and the entrance lobby.
Eco-sense Cob House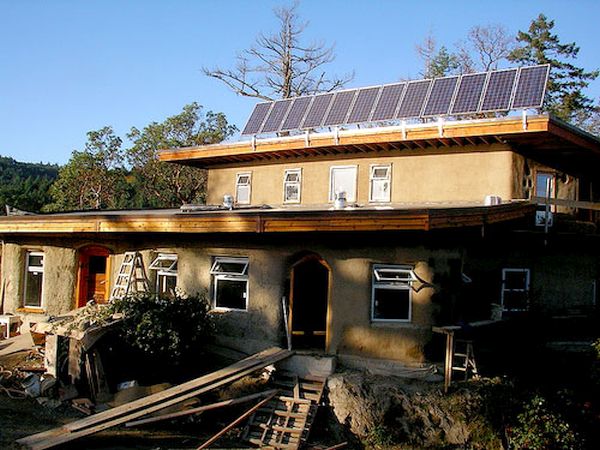 Image Source : ILoveCob.Com
Eco-sense cob house in Canada is the first code approved, load bearing and seismically engineered cob building. Other environmentally friendly features of this construction include solar thermal heating, rainwater harvesting, composting toilet, passive solar design, and grey water reuse.
As it is cob walls have a high degree of insulation but in this cob home, designers have added pumice stone that is a porous volcanic rock to the walls, which has doubled the insulating capacity of the walls.
California Cob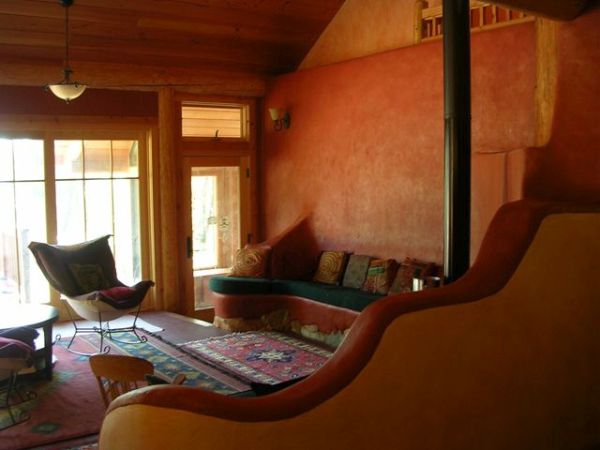 Image Source : Pinimg.Com
Rob Pollacek managed to come up with a cob house in California that is a completely code compliant structure. Covering a 3000 sq feet floor area, the California cob house is a perfect example of large scale cob construction.
Cob cottages are ancient designs given a modern look in today's world. However, their main features remain the same, i.e. zero maintenance, hazard free, and low cost homes.