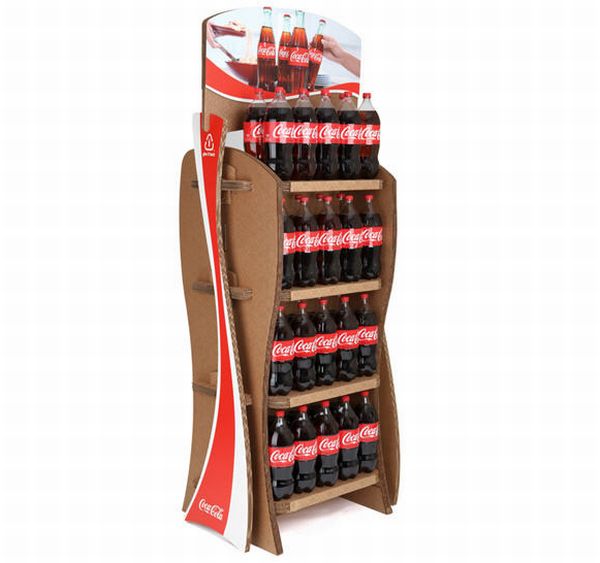 Your favorite soft drink adds a little green to it. Yes, Coca-Cola is out on a quest to do its bit for the environment. The soft drink company is all set to introduce out 100 percent recyclable display racks for its drinks. The company claims it is the first eco-friendly rack introduced by any soft drink company. Christened the "Give it Back racks", the freestanding units are made of corrugated cardboard. Designed especially for use in grocery and convenience stores, the corrugate displays racks is being called as its first step toward a comprehensive, closed-loop retail equipment program, in which the company will recover displays and reuse or recycle them.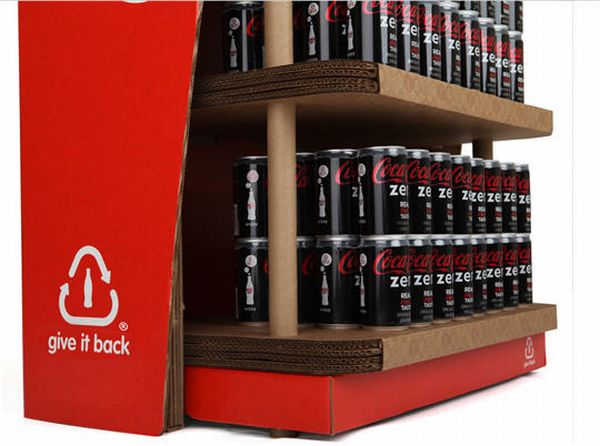 After brining the PlantBottle, a fully recyclable drinks container made from up to 30 percent plant-based materials, in 2009, now the company takes another step towards a green future with these corrugated cardboard racks. Coca-Cola's Dasani water can be seen being sold in 30 percent plant-based PlantBottles nationwide. There is news of the corrugate displays being soon joined by a rack made entirely of recycled PET plastic. Not only are they made from green material, but are also 100% recyclable. Initially, these racks will be sent for use in selected markets for testing purpose and will then hit the rest of the market by the end of this year. This initiative will not only communicate the company's sustainability principles to shoppers, but will also encourage them to take up green practices like recycling.
Coca-Cola claims that it diverts an average of more than 90 percent of its waste from its primary U.S. manufacturing facilities. It recovered 400 million pounds of cans and bottles in the U.S. in 2010. Its green initiative doesn't end here, the company has always requested its consumers to return or recycle their product packaging. Even Coca-Cola subsidiary Odwalla this week proclaimed that it has fulfilled the promise of transforming all its bottles to 100 percent plant-based models that it made in October.
Via: BusinessWire