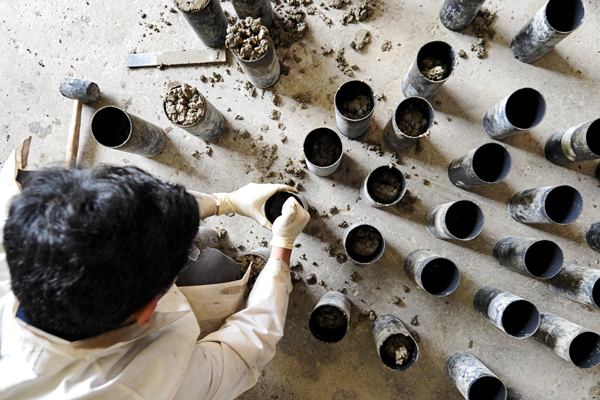 Civil engineers at Purdue University are currently working on a novel project for perfecting the use of recycled concrete from various sources, for use in highway construction in close association with Indiana Department of Transportation (INDOT). This research if successful would not just help in recycling used concrete but also assist in standardization of methodology and reduce material costs by about 20 percent.

Concrete pavements are usually made of a mix consisting of sand, water and "virgin aggregates" usually got from rock quarries. Indiana has a significant number of limestone quarries on the highway near construction sites so getting quality material for constructing highways has never been a problem. However, for sites other than Indiana, where quality aggregates are not available, using recycled materials is the next best option as this not just helps reuse old concrete that would otherwise need to be disposed off in land-fills but would also be cost-effective.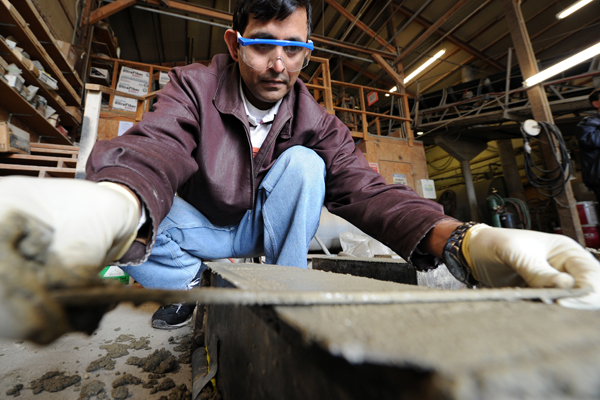 With a view towards attaining this goal, a team of researchers is currently engaged in testing concrete mixtures containing varying amounts of recycled concrete as well as developing a software to work out the cost-benefit analysis of using recycled concrete. Though the state of Indiana allows for use of "recycled concrete as aggregate" (RCA) for construction of base layers in pavements, there is no standard specification in existence regarding its usage. The research team therefore, intends to not just provide material and design standards but also guidelines for proper RCA usage in new concrete creation – a step that could lead to reducing landfills in the long run.
In addition to working on cost analysis, the team is also working on the RCA's capacity for absorption of water and deicing chemicals as well as its resistance to cracking on thawing or freezing. The research project which is planning to study about 400 test specimens containing varying percentages of the recycled aggregate has full support of the industry who are providing their services free of cost. The buzzword in today's fragile environmental conditions is sustainable development. Recycling of materials is the best option to help achieve this. This research project hence, if successful would help effectively re-use the concrete which otherwise would end up in landfills.