Placing some planters indoors brings a new life and cheerfulness into a room décor. Now, you can do this with the help of environmentally friendly planters that help save water, and are space savers as well. Here are some of the most efficient designs you can consider:
VoltPot Table Planter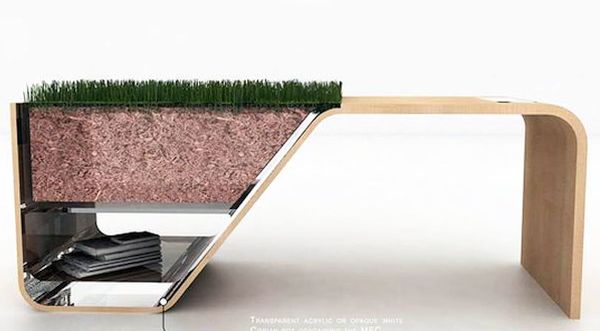 Bringing greenery inside with VoltPot table planter takes it altogether to a new level. Half a coffee table and half a planter, it is a unique design that adds a creative element to a room décor. Coming to its actual purpose that is surely going to shock you is that it harnesses dirt power to charge your gadgets.
VoltPot planter adds greenery to your home and gives you a super new way to charge your gadgets the green way. The built-in microbial cells generate enough power that you can use to charge devices by using metabolic energy of microbes in soil.
Draining dish kitchen garden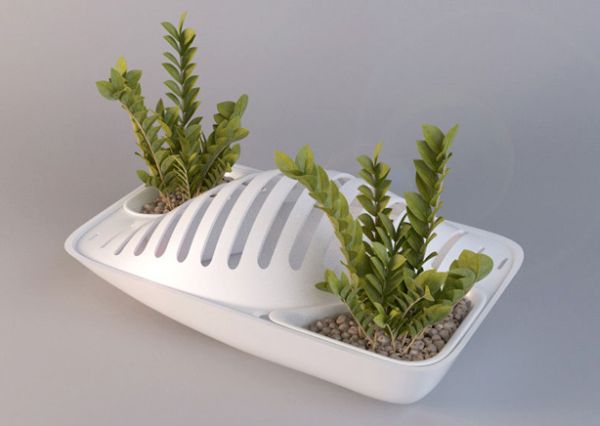 Multifunctional fluidity as it is known as, is a smart dish drying rack that enables you to bring some greenery into your kitchen. You place the rack on the countertop and it serves two purposes, dries dishes and grows mini plants. Water from the draining dishes collects in the rack and further it irrigates herbs or plants sown in the two built-in plant containers on the sides.
The base of the container is such that it enables wastewater to flow towards pots. It is a space saving design that befits even small kitchens as well, and is green, as it reuses wastewater, thus, contributing to water conservation.
Sky Planter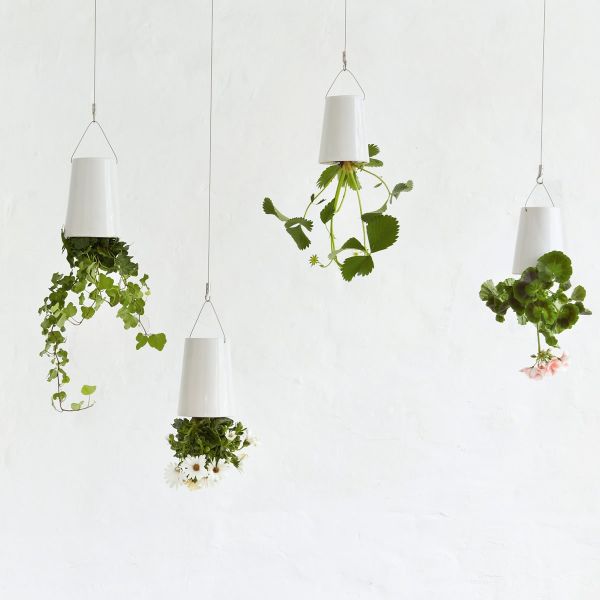 This gravity defying, very unique planter brings a lot of greenery indoors without taking any floor space. It allows you to have a beautiful indoor garden without disturbing the floor space, as these are supposed to be hung on the ceiling. Hanging garden is not a new concept but these sky planters grow plants upside down, which certainly is a new and a surprising concept.
Besides saving space, it conserves water as well. The ceramic water holder gradually releases water into the plants, which means no need to water them every day but once a fortnight. The circular lid works as a barrier to stop soil and water from leaking out.
Self Cleaning Aquaponics Planter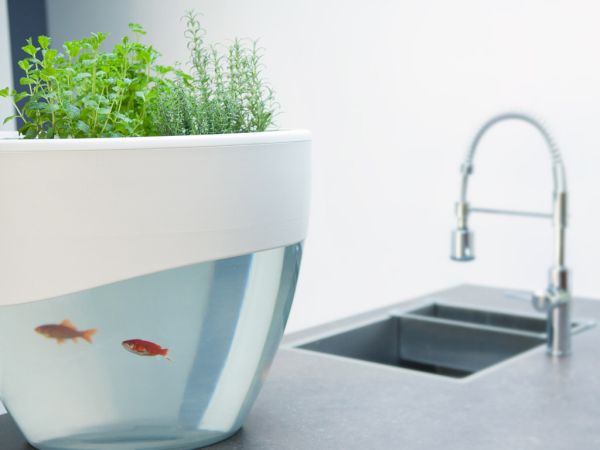 The Aquaponics garden is a space saving product that allows you to add greenery and an aquarium altogether to your home. It is a beautiful and very usable combination of a self-cleaning fish tank and a plantar. Plantar on top and a fish tank beneath looks so attractive and its eco-friendly design makes it even more special.
The wastewater from the fish tank further serves as organic fertilizer for the plants. The air pump oxygenates the wastewater and makes it clean for reuse in the fish tank. This thoughtful design saves water and fertilizers, as the wastewater serves adequate amount of nutrients to the plants.
Self-Watering TriPot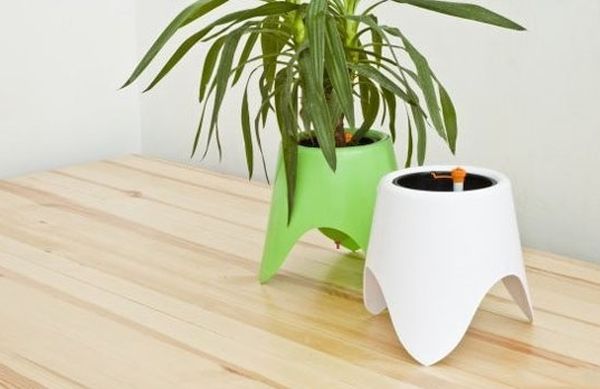 Tripot is a plantar that has taken beauty and functionality to a different level. It comes in a variety of colors, so choose the one that attracts you the most. It is so convenient to use, as you just have to fill the reservoir with water and the plants do on their own for long eight weeks. The self-watering feature of TriPot distinguishes it from other gardening pots, as it enables the pot to conserve water.
The reservoir saves your time, energy, and water, as it keeps releasing little water as per the requirement of plants. This function leaves soil status ideal every time, as in not too dry and not too soggy, which is ideal for the plant growth as well. The design is so stylish and innovative that you cannot ignore it. Water level indicator notifies you whenever it is time for you to refill it.
Plants add a new life to a room décor, and if you invest in eco-friendly planters then the benefits altogether extend to the environment as well.