Container gardening is making a dream come true for many people who always had the penchant to have their small garden but lack of space never allowed them to have one. Here we have brought for you some essential design tips you can use to make your container garden gorgeous:
Play with the mulch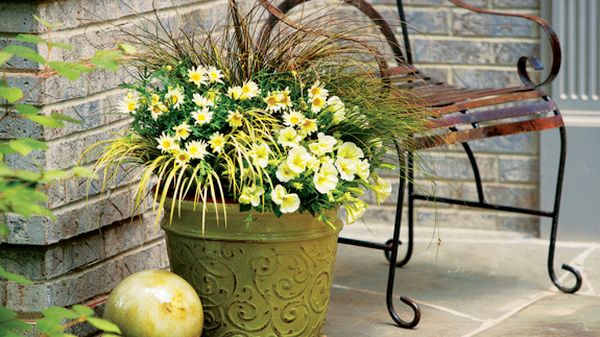 Mulch is the topmost layer of material you put over soil with plants. It works as a protective sheet that helps maintain the quality of soil as it helps conserve moisture. Besides these super helpful features of mulch, it also helps giving the pot attractive mulch, provided you think of some unique mulch that is worth adding newness to the pot. This trick is especially helpful for ones trying to make their container garden all the more attractive.
You can design mulch for your container garden using terra cotta marbles, washed river stones, glass marbles and sphagnum moss, which will help retain moisture in the pots and of course will give them a visual appeal. One thing you should be careful about is that you keep mulches away from the stem.
Lift it up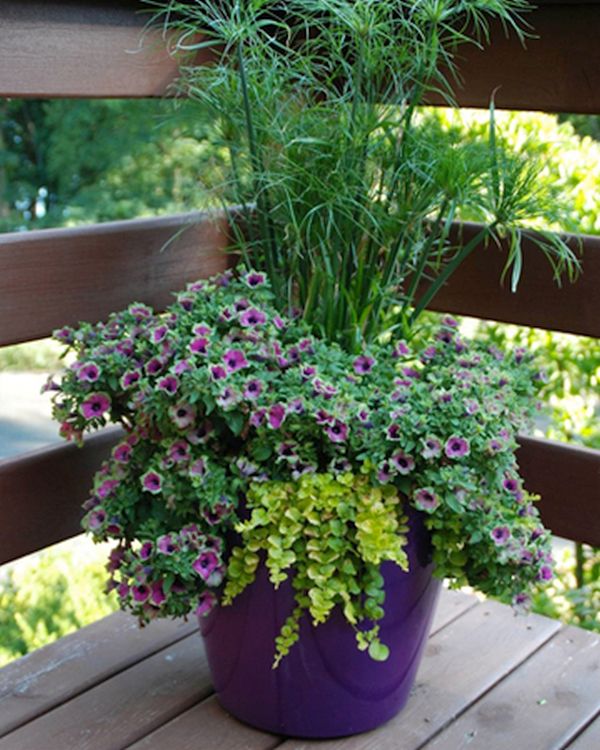 Height makes the plants look more gorgeous, so use a plastic rose collar to give plants in your container garden extra height. Fill a container with soil, then place the plastic rose collar in the centre, and then fill the centre of the collar with more soil. Doing so gives your pot two tiers that you can use to grow plants. To cover the visible portion of the plastic rose collar in the pot, you can use some sphagnum moss to hide it.
Balance it out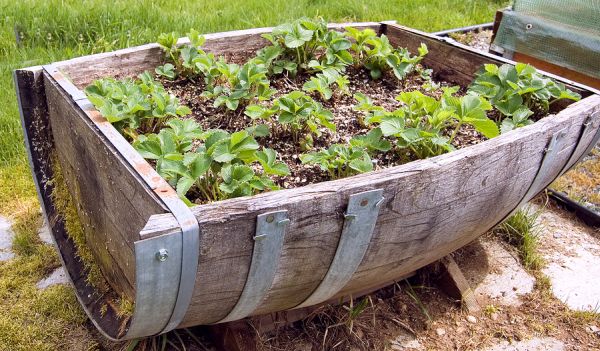 If you are going in for a container that is itself too fancy then you should use it to grow a plant that has a simple design. On the other hand, if it is an ornamental dramatic plant then you need not arrange for a fancy pot, or else it might eclipse the dramatic and ornamental nature of the plant.
You can do a grouping of two or three pants in a container depending upon its size, and grouping demands balancing out. It goes like; pick one simple plant and two ornamental ones, or two simple plants with the one big and ornamental plant in between.
Play with colors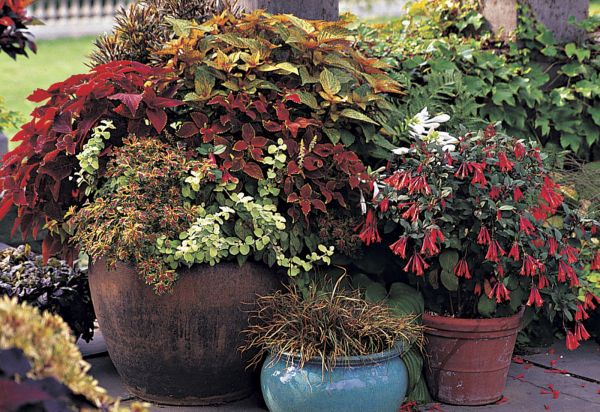 Even if you pick a very simple container as a container pot, you can always make it look extraordinary if you know how to play with colors well. To choose colors, you must take into consideration the surroundings as well, as in the place where you are planning to place the container pot and of course the color of the plant. If it is a sunny area then light colors can do, but if it is a shady area say under the tree, you have to choose a color that can make the spot look lively.
Container selection criteria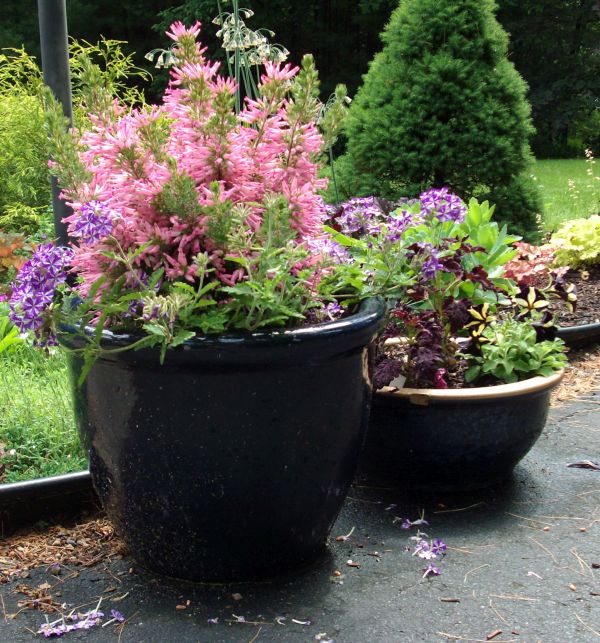 Numerous container options include buckets, barrels, plastic crates, leather boots, and many other things that you should select based upon the space you have, the plants or vegetables you have plans to grow, the nature of plants, and their placing.
After matching all these things, you can choose containers for your container gardening. Some other tips you should keep in mind while selecting containers for gardening are that never choose a container that held toxic substances or has been treated or coated with some preservatives. Never plant a big plant in a small pot, as it makes the plant develop poorly.
Container gardens are getting popular and passionate gardeners leave no stone unturned to make their small container garden look and feel amazing.