If you're remodeling your bathroom, you can consider remodeling in an eco-friendly way. This will benefit your health and the environment. Besides, it will increase the resale value of your home, as there are many eco-conscious people today, looking for green options in everything. Here are some great tips for eco-friendly bathroom designs which will make the most used room in your home into a room which is green, clean, and beautiful:
Eco-friendly bathroom designs
Clean air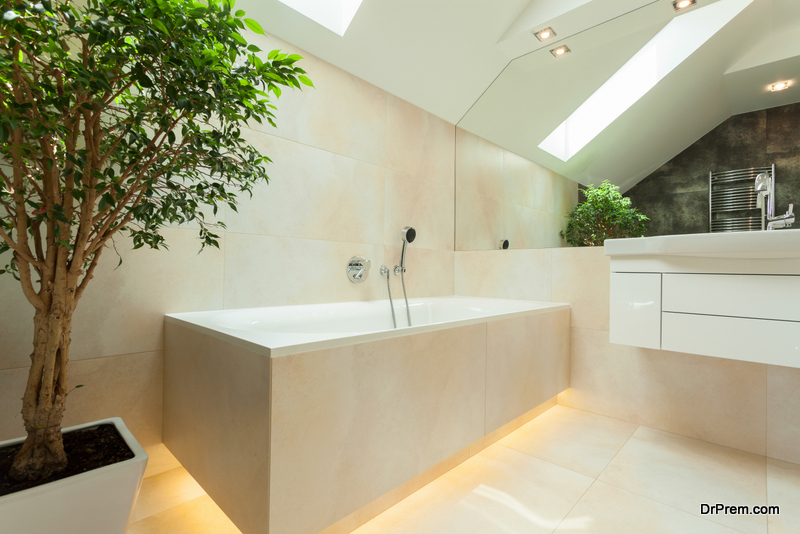 Good ventilation is the secret to a bathroom, which keep all the allergies and breathing problems away. The bathroom is the most humid place in the home and if it is not taken care of, the humidity can lead to mold. Install a fresh air fan to move the humid air out of the bathroom and avoid mold forming. Opening the windows and keeping atmosphere-purifying plants in the bathroom are sustainable bathroom remodel tips which you can easily carry out.
Retrofit your faucets and toilet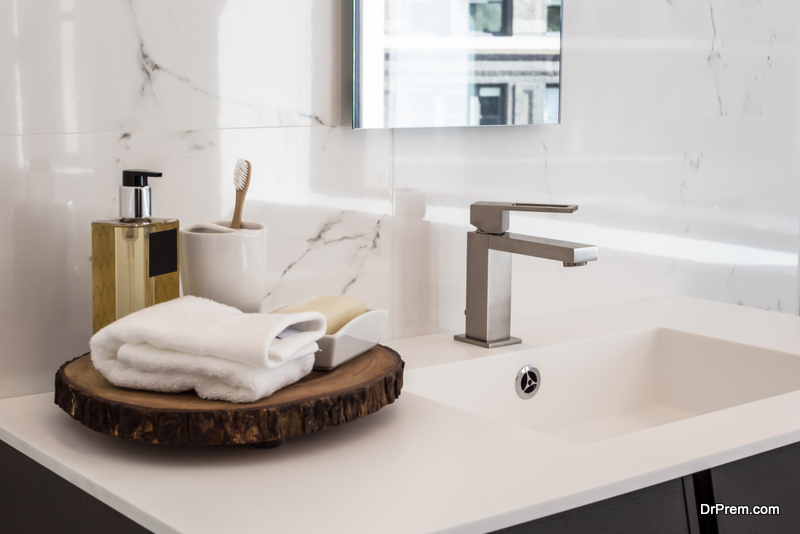 Toilets use up the most water and the EPA states that eco-friendly bathroom fixtures, for example, a toilet, which is a high-efficiency one can save up to $90 per year. Toilets which are of low flow design use only 1.3 gallons every time you flush. Eco-friendly bathroom designs these days include this facet, as water is a resource which we have to start using sparingly or the entire world will face a shortage of water, sooner rather than later. You don't have to replace your commode if you are on a budget. Just installing a flush handle that can be controlled will do the job. You can consider dual flush mechanisms as well.
If you want to conserve water and don't mind going the extra mile, install a composting toilet.
Conserve water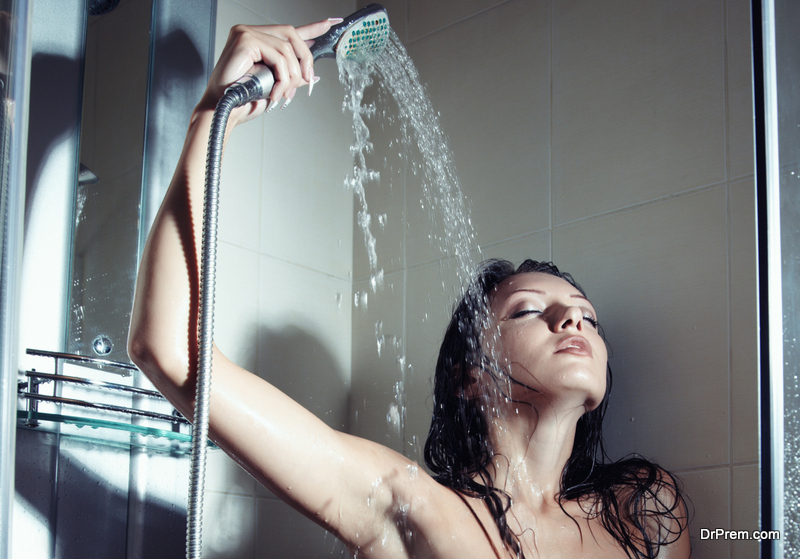 A little thought will save a lot of water. Turn off the water while you're brushing your teeth – this little gesture will save approximately 240 gallons of water in a month. Treat yourself to a nice soak in the bath only on weekends. On weekdays, take showers to conserve water. One of the sustainable bathroom remodel tips is to install showerheads that are low flow or else you'll end up using a huge amount of water. Similarly, change all the faucets to low flow ones and fix any leaks. According to a very interesting statistic, a faucet that drips every second finish up 3,000 gallons every year.
Revamp your water heater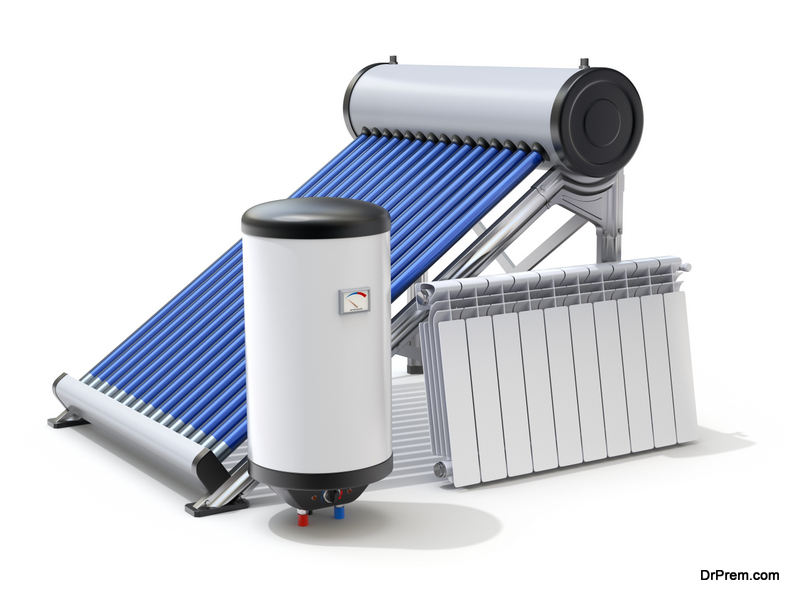 There are many green options for water heaters. One of the eco-friendly bathroom designs is to install solar water heaters, which may be a little expensive initially, but it will pay for itself over time. You'd be saving electricity and money too.
The water heater is one of the appliances in your home that just guzzles electricity. One of the most simple sustainable bathroom remodel tips is to add an insulating blanket to your heater (if it is tank type). This will reduce electricity consumption by 4-9%. Keep the temperature down to 120 degrees and still enjoy the hot water.
You might like to add the latest tankless water heaters, which are the latest in green water heating systems.
Choose green products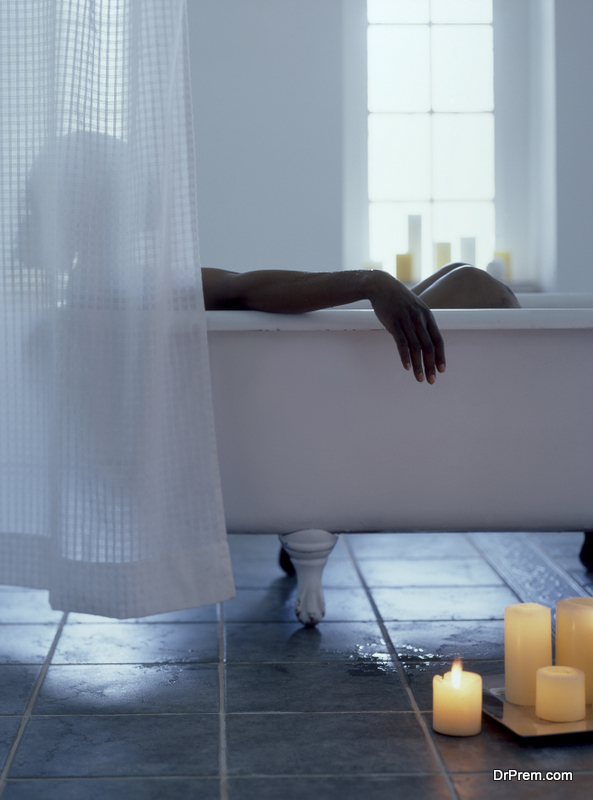 Eco-friendly bathroom design also includes using products that are eco-friendly too. For example, change the vinyl shower curtain for another type, as vinyl can release up to 100 toxic chemicals into the air of the bathroom. This must be a revelation to you. Invest in a non-vinyl shower curtain as soon as possible if you really want to go green. Also, throw out the toxic cleaning products and clean your bathroom with vinegar. Check out some serious green mats- like living moss bath mats – to keep your feet dry.
As you are contemplating a green remodel for your bathroom, you can choose to use surfaces which have a high green quotient as well as fits into your budget. For example, ceramic tiles which are low in VOCs and are quite durable. Glass recycled tiles made from consumer and industrial glass waste are also a good option.
The demand for environmentally friendly products has encouraged the development of many eco-friendly bathroom fixtures and surfaces. These options are stylish and effective and will take your bathroom design a notch higher.