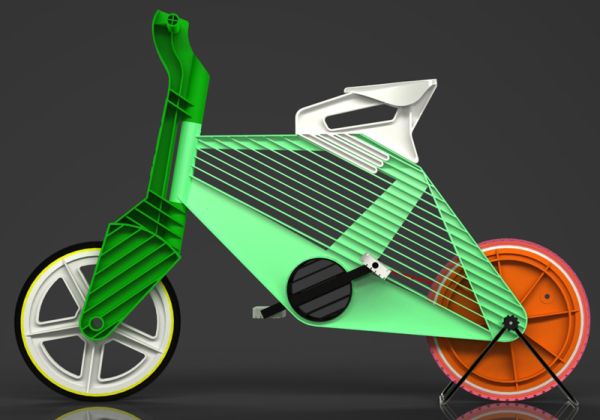 Traditionally, bicycles have been the refuge of the poor and the health-conscious individuals. With the soaring oil prices and heightening awareness on fitness and health, the bicycle has today become the symbol of the middle class and the aristocracy too! The popularity is in part for health reasons, in part for economic reasons and in part for environmental reasons. Now, there is the 'trendy and fashionable' angle too for the popularity of bikes. After scouting around, we have arrived at five stylish bicycles made of such unconventional materials that you are sure to get tempted into ordering one for yourself.
1. Recyclable plastic folding bike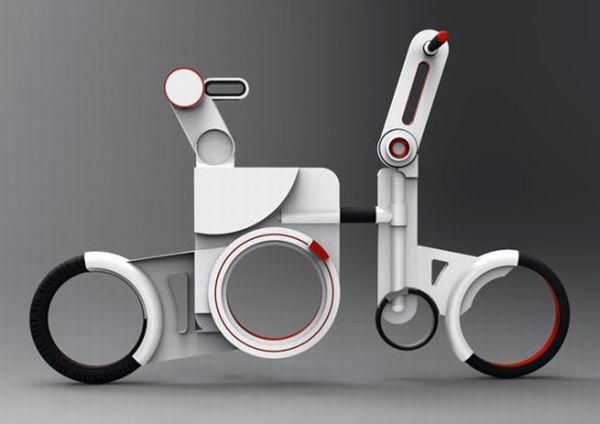 A bicycle is a green mode of transportation. It has just got greener now! This might look like a plastic model made of Lego blocks. Though it is not that, it is something as creative and as well-designed to bring out the child in you. Named 'Recycle Me', this contraption is actually a cycle made completely out of recycled plastic. If a bicycle has a zero carbon footprint, then what do we say about the 'Recycle Me' that has a negative carbon footprint? The bike has triple suspensions ( front, back and seat) for a smooth ride, dynamo powered lights for night riding and a single gear system for comfort. Moreover, the bike's ability, to get neatly folded into a compact trolley when not in use, is bound to make it a hit among city dwellers.
2. EADS Airbike: Design and create your own bicycle with a 3D printer!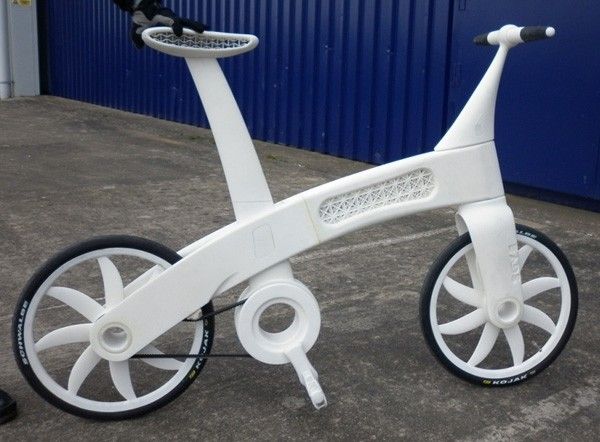 In a world that is turning increasingly individualistic when it comes to style, the European Aerospace and Defence Group (EADS) has unleashed a process called additive layer manufacturing to cater to individual-specific needs for bicycling. Here is how it works. Design your own bicycle and once you are satisfied with its looks, style and features, simply send it to a 3D printer. The 3D printing coupled with laser technology will create the parts for your very own Airbike! Assemble the parts to have your own highly personalized, functional bicycle. With the flexibility to express a designed personality, the Airbike could well be the next 'cool idea' for the new generation.
3. Bamboo Bikes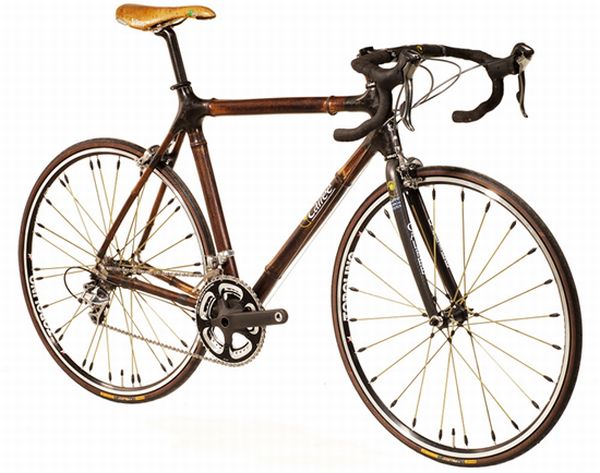 Bamboo is nature's miracle grass. Apart from being the fastest growing grass in the world, bamboo has a tensile strength greater than that of steel. And now, bamboo has achieved another record – the first place at the Great Western Bicycle Rally's Concourse d'Elegance show! Though the bamboo bike is expensively priced at $3200, it will definitely not make planet earth pay a heavy price for your transport. The bicycle is very light and bamboo requires very less energy to produce from 'extraction to extrusion' compared to other light materials like aluminum, titanium and carbon fiber. Bamboo also has greater vibration damping compared to these materials. The bamboo bikes come in different variants like the Bamboo Pro, Bamboo Tri or the Bamboo Cross. If you are not happy with these, the maker, Calfree, promises customization too. For once, you will feel that the grass is greener on your side!
4. Cardboard Bike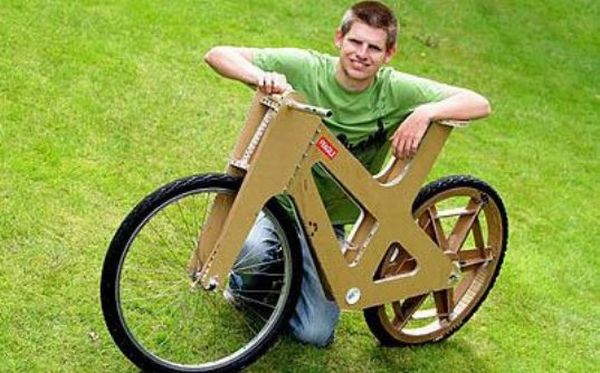 Necessity is the mother of invention they say. When bicycle thefts in England were on the rise, Phil Bridge, a product design student at Sheffield Hallam University, arrived with a thumping, green answer – the cardboard bike. Made entirely of Hexacomb board except for the wheels and chains, the whole bicycle costs about $15. The honeycomb structure of the board and its waterproof ability make it good to go for at least about six months. But the creativity does not stop here! If you use the cardboard frame as advertising space, a few companies have even come forward to offer free replacements when the cycle wears down! That is what we call an economically and ecologically friendly bike!
5. Frii: A colorful plastic bike with eco friendly traits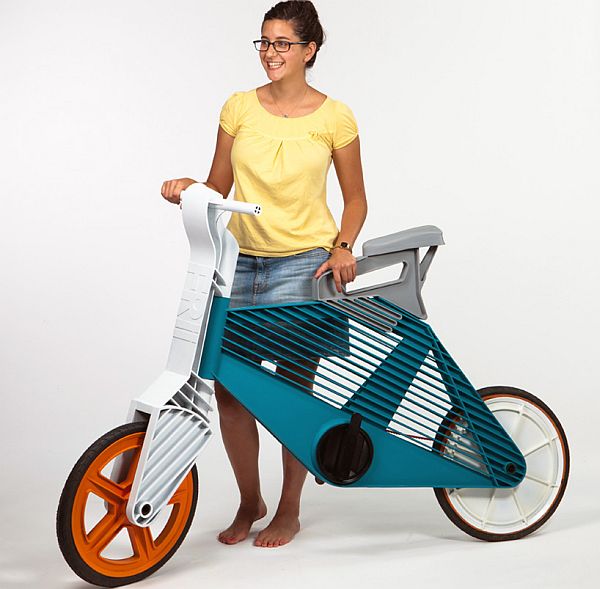 Historically, Israel has been a country known for rebuilding things – from their country to their religion to their economy. A project for an industrial design degree from the Bezalel Acedemy of Art and Design in Jerusalem has created the Frii bike. Made completely from recycled plastic, the Frii bike utilizes the well established practice of injection molding for the manufacture of its parts. This consumes less labor and energy compared to traditional bicycle manufacturing or even the modern 3D printing of component parts. The diamond shaped central frame is reinforced with a plastic-ribs pyramid that is also pleasing to the eye. The braking system is based on the BMX hub braking – the cycle comes to a halt when pedaled backwards. With short forks and wheels, the tires too are injected over the rims. Apart from a few 'strength and rigidity' concerns which are being addressed, the bike is ready for launch. And the best thing is that at the end of its life, the bicycle can be wholly recycled into a new avatar.