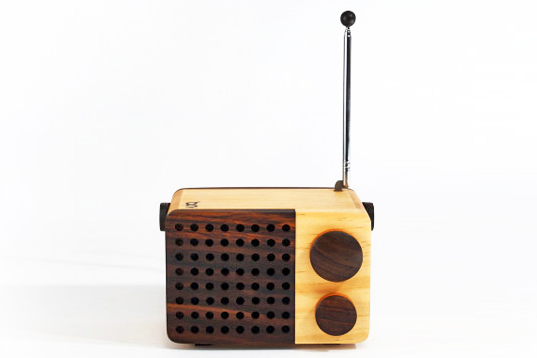 The whole world is waking up and going green. Every designer, inventor and producer is trying to see how things can be made which are reusable, recyclable and sustainable. This 'green bug' has bitten the gadget sector too. Instead of making use of the traditionally used plastics and polymers, designers are thinking of using wood and bamboo. This is because the sustainable wood and bamboo regenerate at a fast rate, are non toxic and clean and are almost as strong as steel. Here are 5 such gadgets that have been designed in wood.
Retro Magno Radios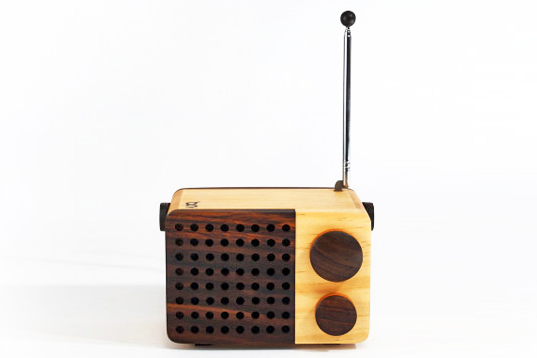 Markets are flooded with mp3 players, iPods and dozens of other gadgets that play music. Even the radio has taken on a digital dimension with many stations offering web streaming facilities. However, the old-fashioned AM and FM still hold charm over a large populace, everywhere in the world. To exploit this charm that Singgih Kartono from an Indonesian farming village has come up with the hand-crafted Magno radio. This is a normal radio set with antenna and receiver like any other FM or AM radio.
The only difference is the aesthetically designed body that it has been encased in. It has been styled modernistic and yet it exudes an old world charm. The product is 'green' because only new-growth wood has been used in its manufacturing, under conditions to plant a new tree for every one that falls. The Magno can be purchased in four different sizes – large, medium, small and micro.
Chic Retro Radios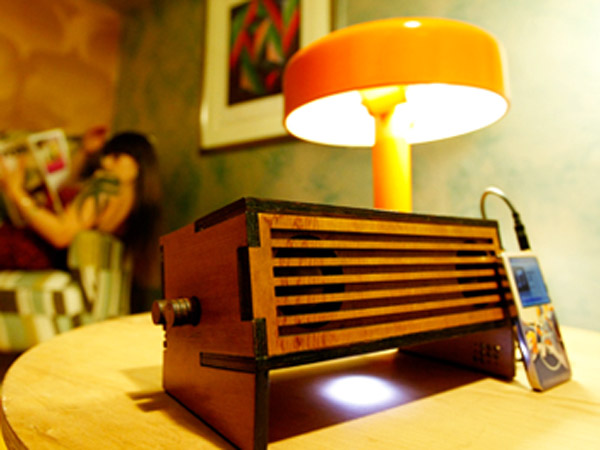 This modern looking retro radio has been made by a Santiago-based company, Grupo Vibra, in a very minimalist design. Not only does it function as a lovable radio, it also can be plugged into your iPod or computer as a speaker. It is made of wood that has been harvested on a sustainable basis from the forests in Chile. Mischievously, the product has been named as WUD!
Though the material used to manufacture this is different, the principles of this radio/speaker are the same like the others. There is a hollow space that acts as the sound amplifier. WUD AM and WUD NITE are two new and limited edition products that have been released featuring the creamy yellow/orange wood of the Chilean Coihue tree. They look classy and perform well. They need no extra battery support other than what is needed to power the mp3 player, iPod or radio.
Nokia Cell Phone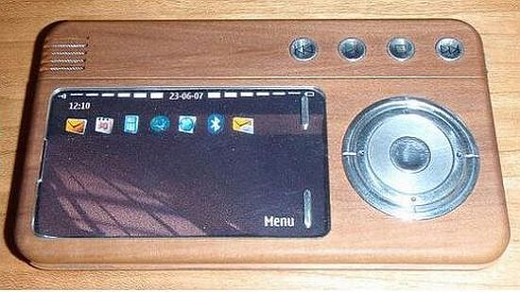 Giving up on the traditionally used plastic for the bodies of cell phones, Nokia has taken a bold step in the introduction of a new phone that will be housed in a wooden body. At least that is what is the reaction when you have a look at the prototype that is made of sustainable timber. While designers are moving to metals and jewels to enhance the looks, feel and luxury of cellphones, Nokia has decided to do the same through wood.
It looks soulful and makes one feel at ease immediately. The phone will feature a 8 MP camera, speakers, Bluetooth and the Symbian S60 Operating System. The way things appear, it has a touchscreen feature that will thrill the retro enthusiasts. This is definitely one happy marriage of modern functionality and the old world looks.
Gorgeous Sustainable Wooden Mouse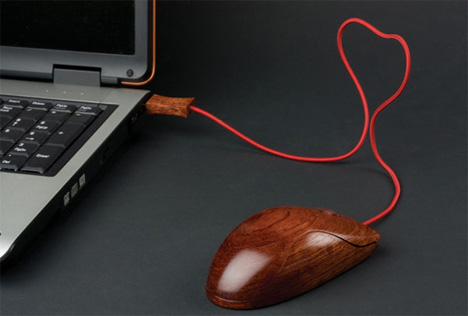 It will be tough to decide whether this is a daily gadget or a piece of art. That is the perfection that has gone into the carving and designing of the wooden mouse by Alest Rukov. It has been made using a single chunk of wood. And the amount of efforts that go into the making of one naturally justifies the end beauty. The sustainably harvested wood dries for three months to one year. Then each mouse is milled for a day and its drying takes about 3 weeks.
Though the body has been made of wood, the electronics and components inside are as fantastic as any that go into the modern mouse. The added attraction is a proprietary volume control method on the mouse that requires no installation of drivers of any sort. When you attach this mouse to your system, you may actually feel ashamed of how bad your system looks.
Eco Earbuds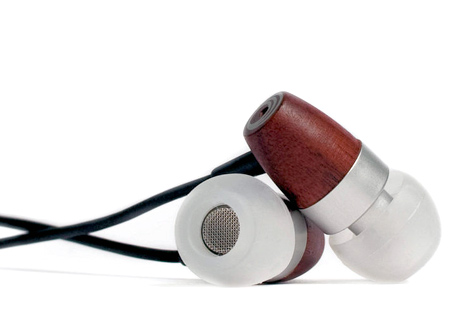 It has been marketed as the large sound with a small footprint, and it does not disappoint a bit in that. The eco earbuds has been ThinkSound's answer to PVC and aluminum earbuds that often flood the markets. They look very pretty and elegant and anyone who looks at them will surely fall in love. But, it is not as if the material used for their construction alone is different. The sound is a resounding success too.
Developed by a couple of audio geeks, the wooden earbuds provide a balanced bass, crisp high tones and pleasant mids for the discerning listener. The improved sound quality is also partly because of the 3.5mm gold plated plug that comes within these buds. The baffles inside the buds are made from recycled aluminum, and the buds themselves are manufactured from sustainably harvested wood. They work extremely well alongside CD/DVD players, mp3 players, iPods and iPhones.