If you have ever decluttered your home (if you haven't, do it right now), you might know how much trash is in your house. In fact, this trash consist of many items that you haven't used even once. Throwing something like that is really painful, especially when you remember the time when you bought that stuff. However, there are some ways of putting all this waste to good use. You can make eco-friendly gadgets from all that unwanted stuff in your house, or even better, you can instruct your kids to do the same. It's a really fun thing to do while you are spending a winter weekend with your family.
12- Eco-friendly gadgets made from unwanted stuff
1. A pen organizer made out of phone book pages

This cool transformation is highly appreciated and turned out to be one of the creative ideas to convert unwanted stuffs. This is something quite easy to make and use. It is a pen organizer made completely out of a phone book pages. Usually it is hard to manage plenty of pens which are lying at different places in our house and at times it is even hard to find one when we need one desperately. To solve out all these problems, this pen organizer is the stuff which creatively manages all your pens at a single place. Made into four portions, it can be used to keep various pens and pencils in it and safe for longer time.
2. A pen holder made out of the recycled floppy disc
The pen holder is one of the easiest and most widely used recycled products across the world and is known to deliver excellent results. The era of the floppy disc is gone, so the question among people is how about going for the transformation of these floppy discs into something cool and useful product. One thing that can be made is pen holder. Yes to clear the mess around in your room caused by various pen can be solved by using this floppy disc transformed pen holder. This is made using five floppy discs which are used to make a square-shaped box and one is fitted at the bottom to provide the base.
3. Cool Table Lamp made from car jack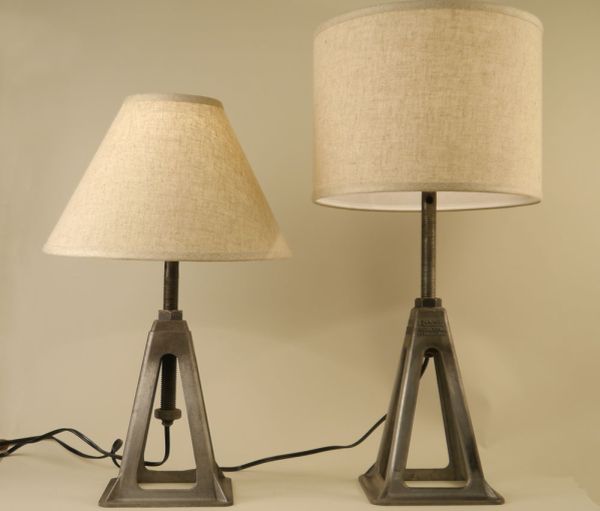 This cool looking table lamp is made from an old car jack. It is a unique, good-looking table lamp made from something as simple and plain as a car jack. This beautiful table lamp can brighten up your living room. Order it online from UncommonGoods and become a proud owner of this beautiful stylish lamp.
4. A notepad made out of the recycled floppy disc
As the period of floppy disc has come to an end, people are trying to find ways of using these floppy discs to create something unique and useful. One of the cool concepts to make use of these floppy discs is to transform them into a compact notepad. All you need is two floppy discs and few pages to form your own notepad. This is so compact that you find it quite easy to carry around and fits into pocket quite easily.
5. Hubcap wall lamp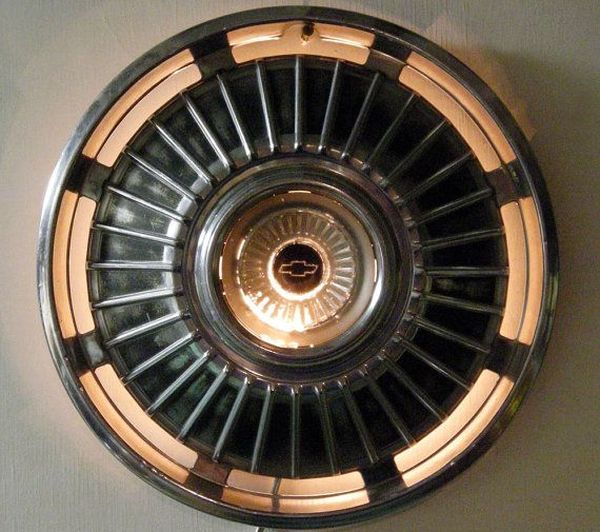 This eco-friendly wall lamp is in working condition and is recycled from a hubcap. This cool decorative piece can be fitted anywhere, and is sure to attract everyone's attention. This hanging light can illuminate as well as increase the cool quotient of your home. Order it from Etsy and own this marvellous eco friendly gadget.
6. An iPhone stand
There is no official stand available for iPhone and if few are made they are bit costly. This idea will help you out to the core. All you need is a paper clip to make it work like a iPhone stand. This paper clip is kept in a particular position so that it servers perfectly as a stand and is also durable. These paper clips can be made for various phones available in market and is one of the cheapest way of making phone stands.
7. The Volvo clock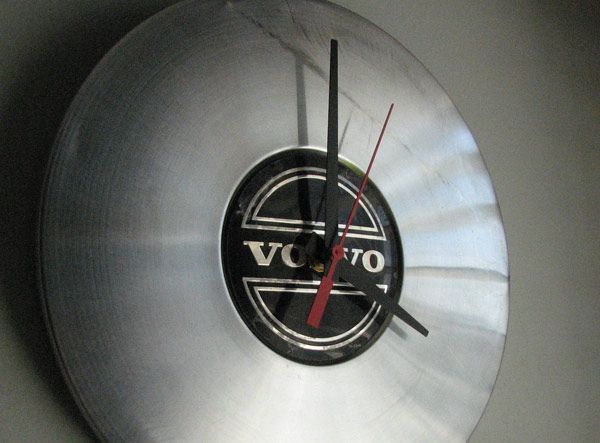 Here is something for Volvo enthusiasts. It is a wall clock made from recycled hubcap center of a Volvo. It has the famous Volvo Logo in the centre and is clearly visible to impress everyone. This cool wall clock is made using Starling Ink from Barrington, New Jersey, USA. Now you can keep track of your time by looking at this cool Volvo clock hanging on the wall of your room.
8. Milk bottles transformed into home lights
Milk is the most common product we purchase daily and along with them we get a milk bottle which is of course of no use. But now these bottles can be effectively used and can be easily transformed into lights. Thanks to the creative idea provided by some creative person. This idea is one of the best creative ideas and can turn out your milk bottles into lights. This light-weight bottle goes hand in hand and provides good durability.
9. Guitar strap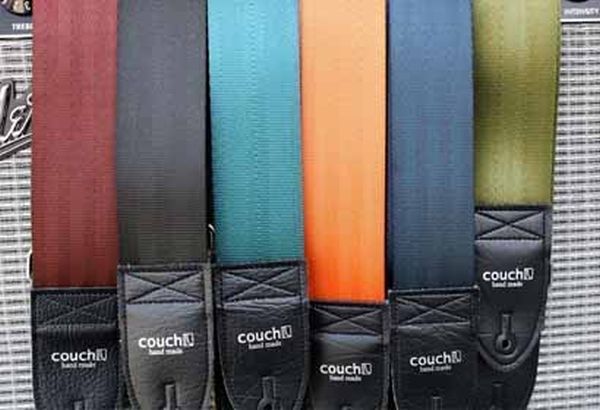 If you love to play guitar, here is a guitar strap made from recycled seat belt webbing of a car. These unique eye-catching guitar straps come in various colors as well as designs to suit your taste. You can even get extra large size if you are of larger built or you like to play the guitar low. So what are you waiting for? Place order for these guitar straps form Etsy, and enjoy playing your favourite tunes.
10. Glass bottles transformed into a coffee table
The glass bottles around us are available in plenty and if you are trying to make something out of them, here is a cool alternative option. You can make a coffee table out of these bottles. Arrange them in a particular order so that it offers higher durability and keep a round wooden block on top of it. Make sure the bottles are attached with some glue to provide higher durability and a better functioning.
11. Cool wallet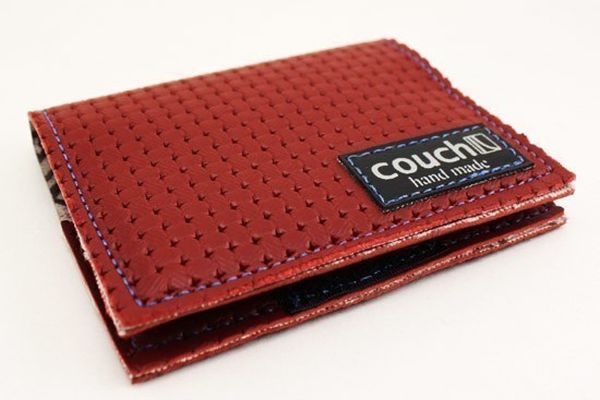 Here is this beautiful eco wallet made from vintage Volkswagen vinyl seat material. These hand made wallets have cool style quotient and come in lovely colors. This smart wallet can be yours. You can order it online via Etsy, which also sells Couch Guitar straps. Use these authentic VW vinyl wallets and impress your friends.
12. An iPhone Dock made using pringles
The pringle cans are the next big thing that can be easily converted into something that makes sense and can be used for easy handling operations. This pringle can serve as a dock for your iPhone. This cool transformation is worth of trying and will shock you with the result it shows. This creative idea is highly appreciated and is worth of giving a try.
Final Words
The green is the latest trend in the market and we get to see that everything these days is being transformed into green using eco-friendly technology. The use of recycled products has increased over the years and people these days mostly prefer making something like eco-friendly gadgets out of unwanted stuff. These unwanted products add to land pollution if they are not utilized properly, so recycling is the process of using them effectively.
There are plenty of eco-friendly gadgets made of unwanted stuff out there in the market which is mostly made out of recycled products and are the rage in the market. These products are known for their higher durability and easy to use options. There is no stopping to the recycling products and this change is actually highly appreciated by most of the people.