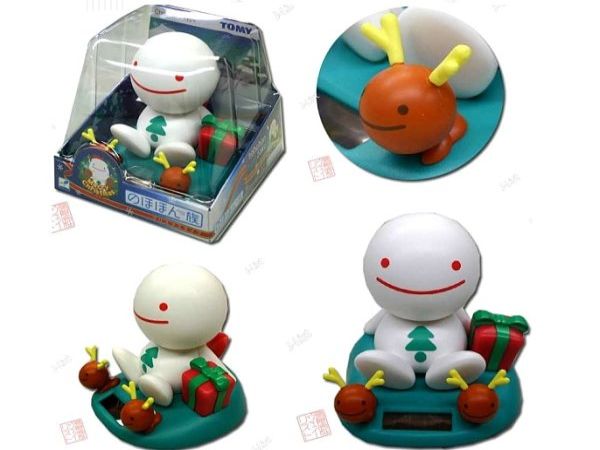 Children of all ages love toys and there are humongous varieties of toys available in the market. Toys are one of the main culprits for pollution with more garbage going to the landfills. Eco-friendly toys made of natural materials are safe for children as well as the environment. It also inculcates the idea of going green and the importance of saving the Mother Earth to the children. Buying eco-friendly toys help such manufacturers and children are bound to enjoy playing with such toys. Even growing concern to save the planet has forced the toy manufacturers to produce eco-friendly toys. These toys have non-toxic color or paints and materials and have rare chances of choking.
1. Gold toy lamp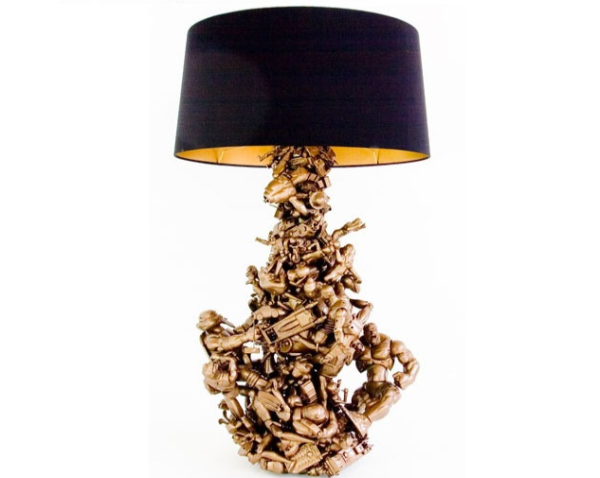 Designed by Ryan McElhinney, the Gold Toy Lamp is an adorable eco-friendly toy and is surely one of a kind. It is handcrafted and is made of recycled toys. The stem of the lamp is made of the recycled toys, which are stuck together. The lamp has a glossy finish with high gloss polyurethane lacquer. It provides inspiration of turning trash into treasure. Although it is called a toy lamp, it can look good anywhere in the house. This elegant lamp is sure to make a cool impression.
2. Monkey model kit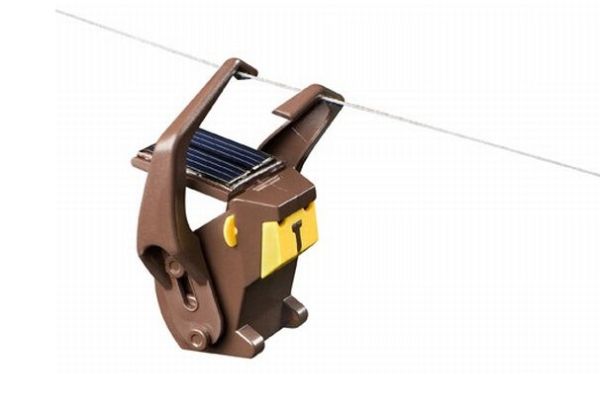 Teach your child about sustainable living by gifting the monkey model kit. It is made of ABS plastic body parts and is propelled by a solar panel. It is a great example to teach the power of solar energy. Your child can assemble various body parts as per the given instructions. Place the assembled monkey in the sunlight. The monkey ascends the rope once the solar panel gets heated. The converted solar power is used to propel the monkey on the rope.
3. Eco-friendly building blocks toy by Tegu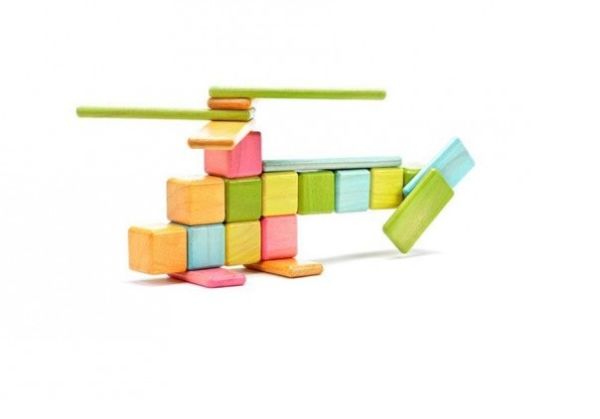 These brilliant colored building blocks designed by Tegu makes an excellent eco-friendly gift for your child. These wooden blocks are made of sustainable Honduran hardwoods. They are also adhesive with a hidden magnet inside each block. Your child can learn and make various shapes stacking these blocks easily one upon another. Every time you buy a Tegu set, you will help a Honduran child go to school for a day. You will also help in planting a tree to restore the Honduran forests that were ruined due to clear-cutting.
4. Spuce Treehouse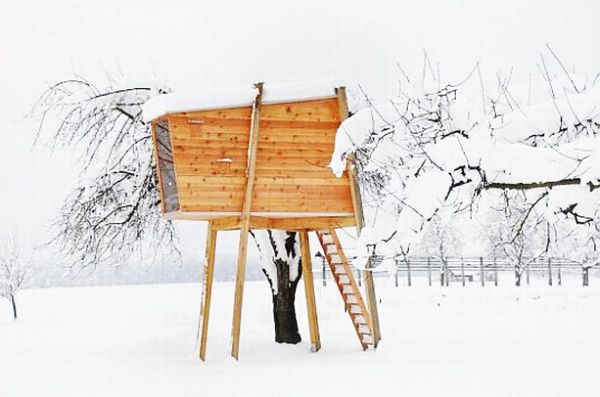 Make a cozy wooden tree house and fascinate your child. This structure is made of spruce plywood and has a glass wall from which the children can peek out. Designed by Robert Potokar and Janez Breznik, this tree house is sure to add a subtle charm to any yard.
5. Green toys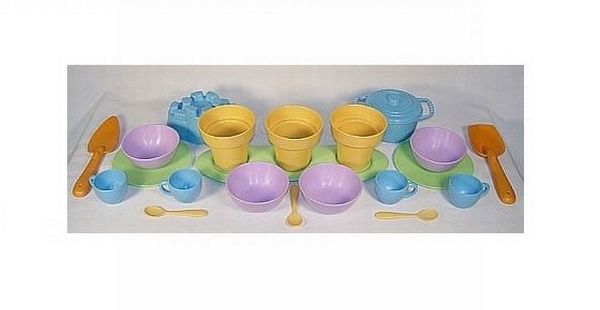 Green Toys is a company that focuses on producing eco-friendly green toys for children. Cooking sets, tea sets, and beach sets are made of bio-plastic. Bio-plastics use corn and other natural biomaterials as the base. They make use of biodegradable colors. Hence these toys are quite safe on kids and prevents choking hazards. These toys are slightly expensive than the normal ones since ethanol makes corn more expensive. However, it is worth an investment to teach children about green values to protect our environment.
6. Solar hopping frog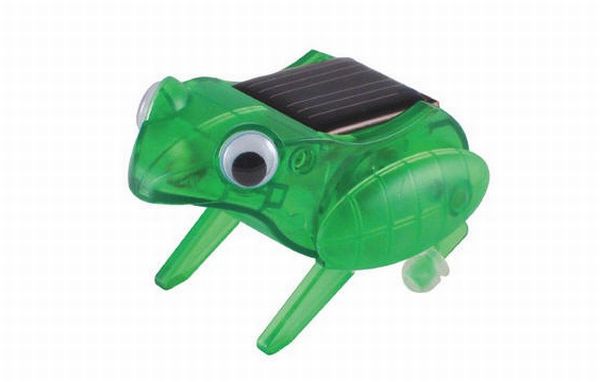 This toy makes a perfect educational toy for your child. It comes with an easy self-assembling kit that has a DC motor, solar cell and other necessary parts. It makes a safe toy due to the absence of battery. Once assembled, this little frog will jump with joy as soon as the motor is energized with sunlight. This kit makes a great aid to teach your child about alternative power.
7. Christmas type sunshine buddies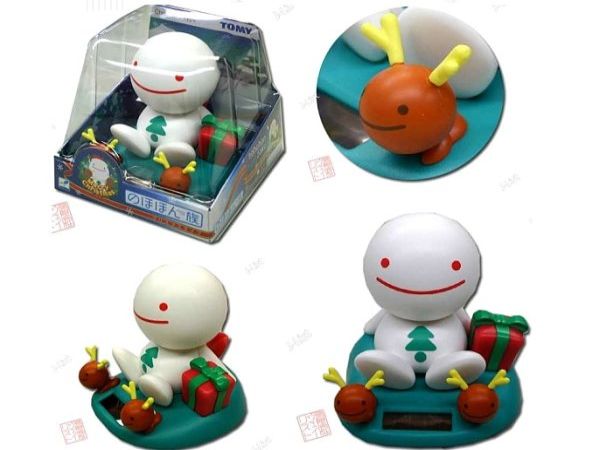 These happy faced robots run on solar power. Two reindeers are attached to its base and make a great gift for Christmas. Hidamari no Tami (aka sunshine buddy) nods its head to a tune. Their big smile is sure to bring cheer and warmth to everyone. It is a safe toy for you child since it is free of batteries.