Veganism is no longer a passing fad. It's become the chosen way of life for millions of people all over the world. The number of vegans is increasing every year, with many Hollywood A-list celebrities too going vegan. Vegans are committed to living a life devoid of animal products, not just committed to a change of diet. Vegan fashion too has come a long way, with many brands catering to vegan clothes, make-up and accessories. Ecofriendly vegan shoes are the perfect foil for vegans, who can be happy that they're wearing shoes not made from leather. But, first things first, let's get to know more about vegan shoes and then look at some delectable, stylish and trendiest vegan shoes.
Materials used in making vegan shoes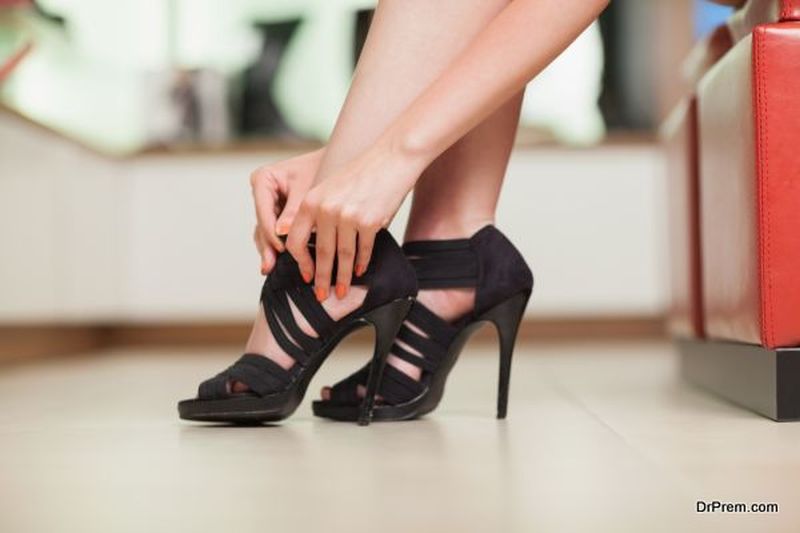 Ecofriendly vegan shoes do not have any animal ingredients at all – no leather, fur, silk or wool and even adhesives derived from animals are used. Vegan shoe brands use PU (polyurethane) which is less toxic than PVC, which was used earlier. Pinatex, which is derived from the fibres of pineapple leaves, cork fibre and MuSkin (mushroom leather) and recycled plastic materials are used to make beautiful shoes.
Vegan shoe brands follow very strong sustainable and ethical standards of manufacturing. They production process is such that the minimal energy is used and the least amount of waste is produced. Ecofriendly vegan shoes' brands also advise their customers about recycling and repairing worn shoes so that lesser pairs of shoes find their way to the landfills.
Check the vegan credentials of ecofriendly vegan shoes
Vegan brands are very proud of their vegan status, and proclaim it loudly. So you will find Peta and/or vegan logos on the products, though the vegan society logos can be quite expensive for small brands. When in doubt, just contact the brands directly and send an email or call them to ask them about the materials and processes.
Here's our pick of a few vegan shoe brands you can choose from:
Now that you have an idea about the materials used for making such shoes, let us check out some of the best vegan shoe brands there are in the market today.
MooShoes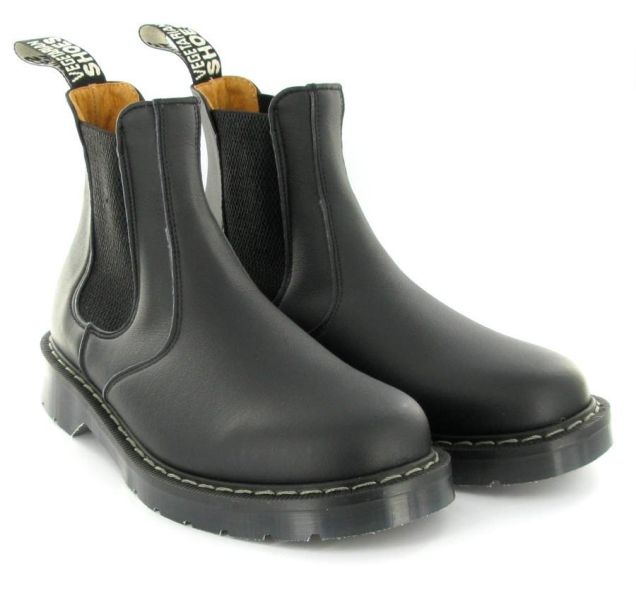 It's a completely vegan brand, and is most famous for its fashionable sandals. It's based in New York, but non-New Yorkers can buy their products online. They also sell shoes for women and men, flats, wedges, heels and sneakers too. MooShoes have a store in Los Angeles as well. Native, Novacas and Veja are some of the names their shoes sell under. If you're buying vegan shoes online, you might check out this brand which has been selling for 15 years now. The price can go up to a few hundred dollars; however, ecofriendly vegan shoes from MooShoes are functional and affordable. The durability of your shoes purely depends on how you use them.
Cri de Coeur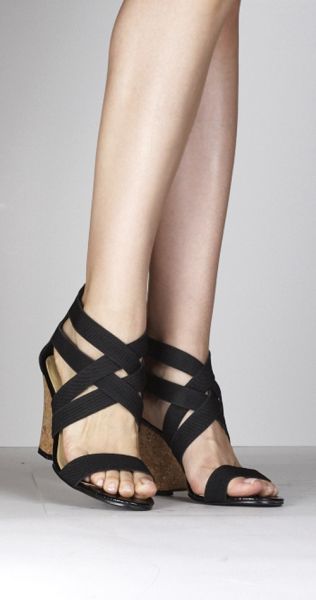 Ecofriendly vegan shoes are what Cri de Coeur symbolizes. The brand designers are animal lovers and their shoes are high-end fashionable shoes. The brand's shoes have been displayed at the Fashion Week too. This could be one of the perfect vegan shoe brands for all the vegan fashionistas out there. No sweatshop labor is involved in the making, so you can show off the statement booties, boots and pumps with pride. They're available online so you can start browsing through their bold and glamorous collection and get a beautiful pair of shoes for yourself.
Beyond Skin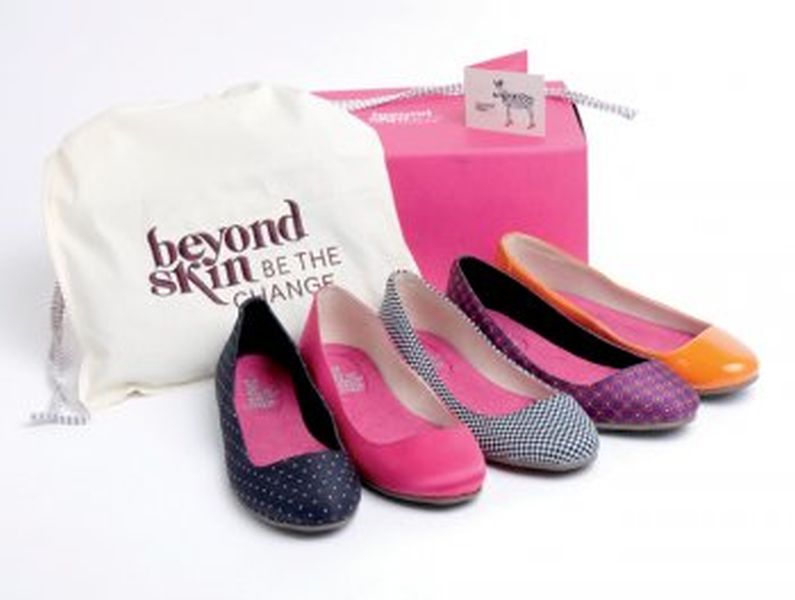 Another great brand is Beyond Skin. It's known for being 100% vegan and is sustainable ecofriendly vegan shoes, especially those meant for special occasions. Brides who are vegan can find vegan bridal shoes matching with their gowns. The brand specializes in designing boutique shoes along with essentials and trainers. Moreover, compared to other brands is reasonably priced too. You can shop for everyday slippers as well as glam party shoes online, if you're keen on buying vegan shoes online.  The designs are catwalk worthy and are always trendy and timeless.
SUSI Studio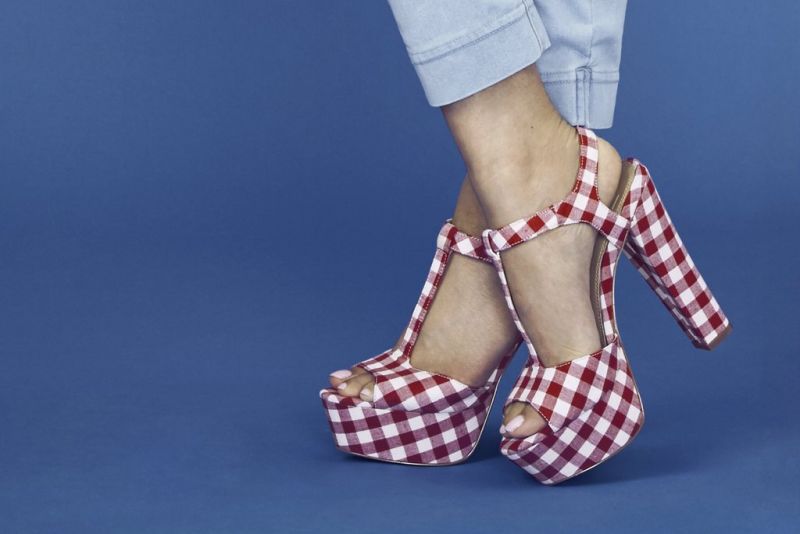 Step out in vintage style with Susi Studio shoes. They're made from recycled materials, and are ecofriendly vegan shoes that look gorgeous and stylish. Though the store is based in LA, you can buy them online, of course. The vintage look is chic and sophisticated and brings back the glamour of the red carpet of the '60s. Wedges, platforms, heels, oxfords and flats are available to suit your personal style. The best thing is 30% of the brand's sale proceeds are donated to benefit animals.
Ethletic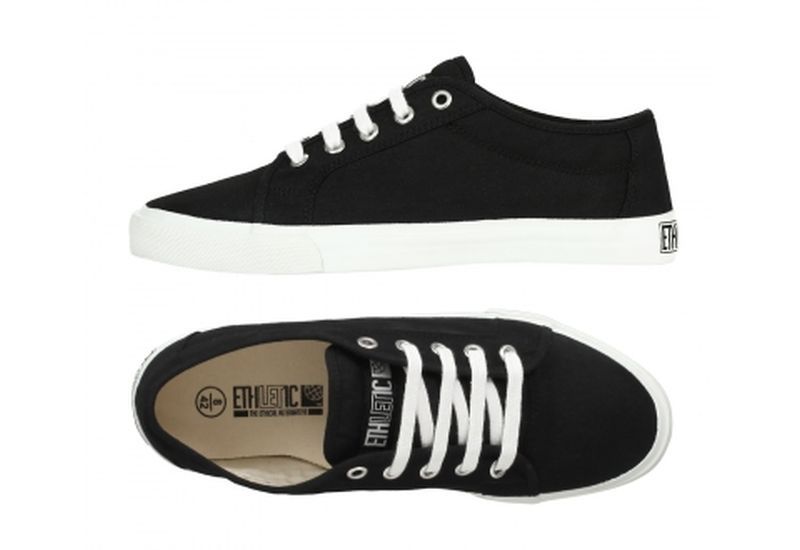 German based Ethletic makes sure their shoes are made from organic cotton and other sustainable materials. The brand has stores in Germany, India, Sri Lanka and Pakistan. They pay attention to the working condition of the workers while making sure the shoes are comfortable. You can pick up vegan skating shoes for your teenagers too from Ethletic.
Po-Zu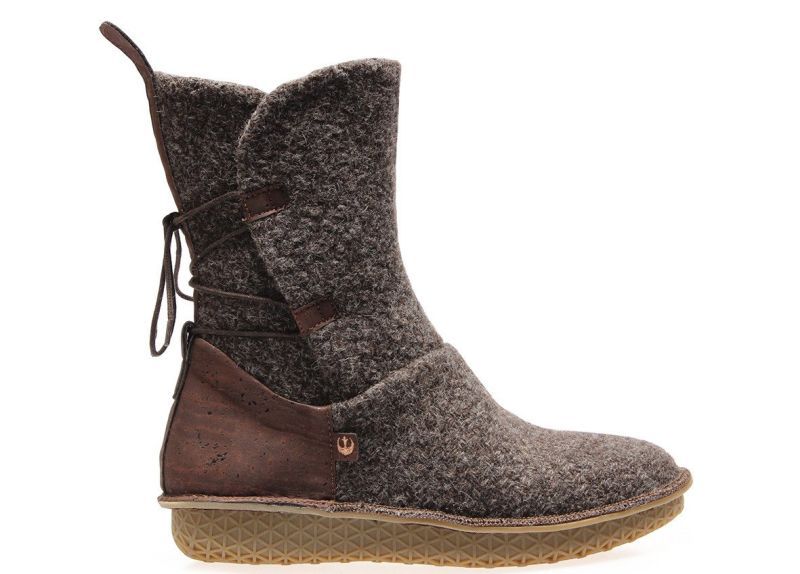 The brand uses many different kinds of eco friendly materials to create shoes, which are planet friendly and are easy on your feet as well. You can choose from linen, cork, organic cotton, FSC certified wood (beech) and so on. They have some metallic slip-ons, which are quite popular and stylish as well. These vegan shoes are quite the rage and being unisex, they can be worn by both women and men.
Matt and Nat Sibyl vegan shoes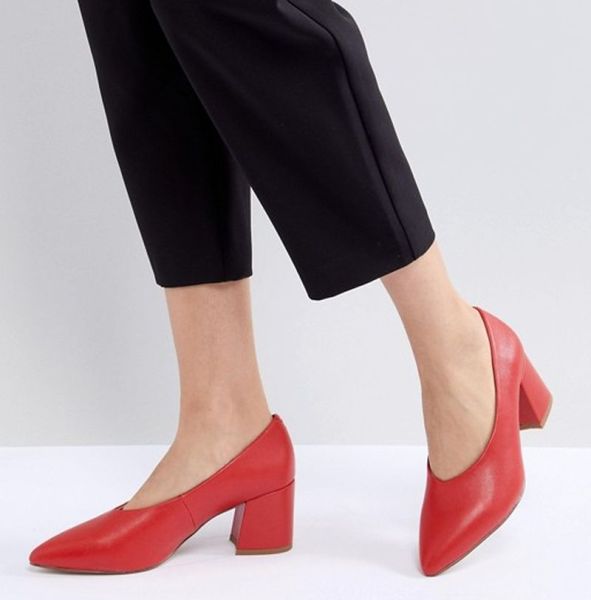 Sliders, sandals, block heels and more are on offer from this completely vegan brand. The trendiest style this summer – backless mules are also available from Matt and Nat.
Bourgeois Boheme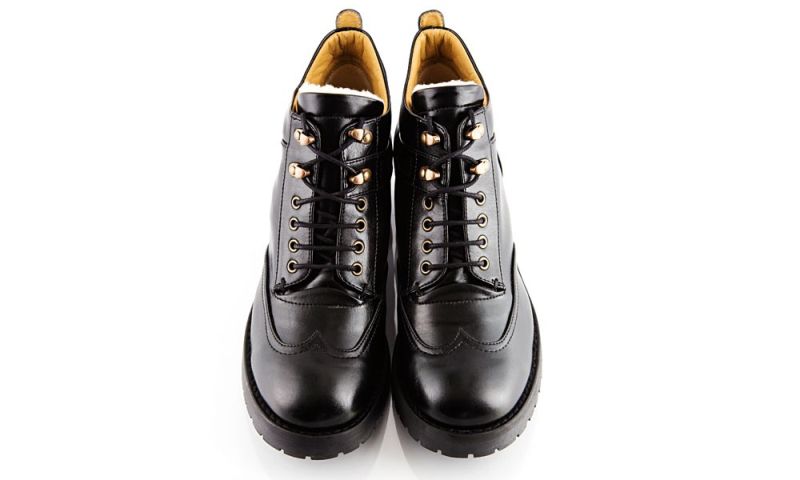 Vegan shoe brands  like this one try to use innovative green materials, and the latest on the list is Ecostone. This material is made from the finest stone layers backed up on cotton fibres. The natural grains of the stone make every pair of shoe unique – so imagine how exclusive each pair of shoe would be. I would certainly like to get my hands on a pair of Ecostone shoes. The shoes are available in grey and black suede, which means they can match almost any outfit. The shoes are designed in London and are handmade by shoemakers in Portugal.
Vegan shoes are meant for vegans and non-vegans as well, and as you can see, are the latest word in shoe fashion just now. Grab yourself a pair of these ecofriendly shoes, and put your best green foot forward!