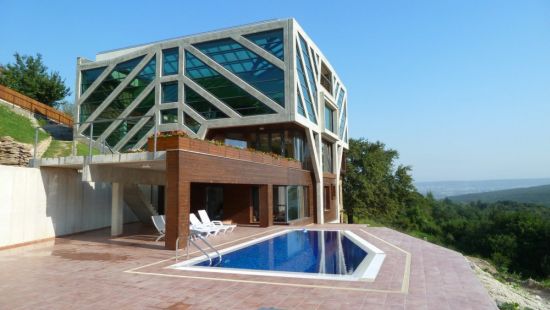 The Large Home Tree by Ignatov Architects is an attempt at developing free standing, tree inspired architecture that aligns itself with nature to become a part of it. The design draws vital lessons from existing flora on how to make optimal utilization of existing location and climate to eke out sustainable living. The home tree house consists of several parts that resemble actual trees.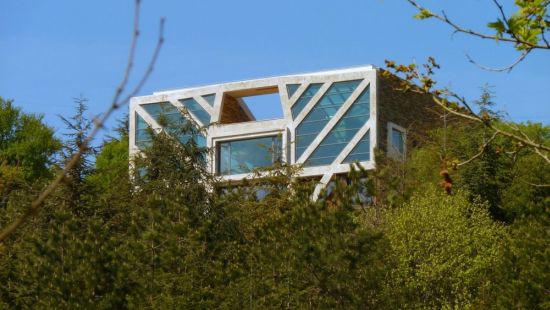 The energy efficient house has volume tinted glass that blocks the heat but lets the light in along with exposed concrete structure that supports the canopy and also regulates the temperature fluctuations. The house features rough multilayered veneers to provide insulation and reversed roof level that processes solar energy, collects and channels rain water down to the irrigation reservoir.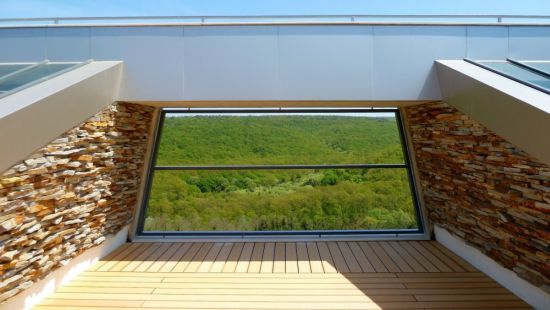 The Large Tree House is also home to a productive interior garden that grows foliage, produces oxygen and also regulates interior microclimate. The house also has a geothermal energy exchanger that ensures clean heating and cooling. Above everything else the house has water well that provides water for irrigation and grey water systems.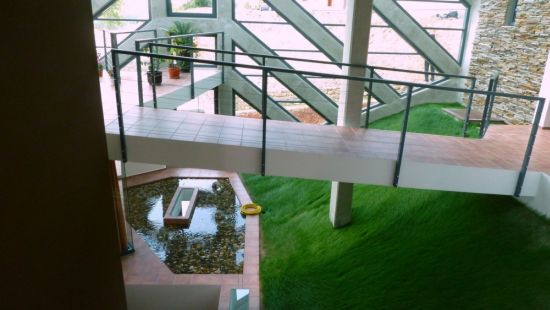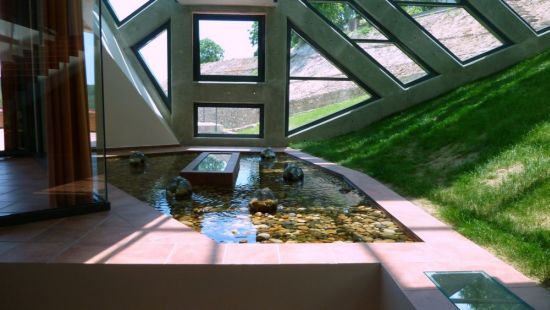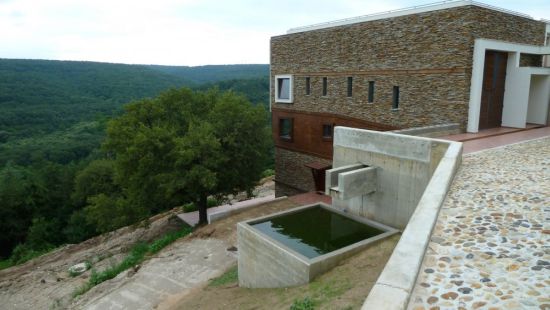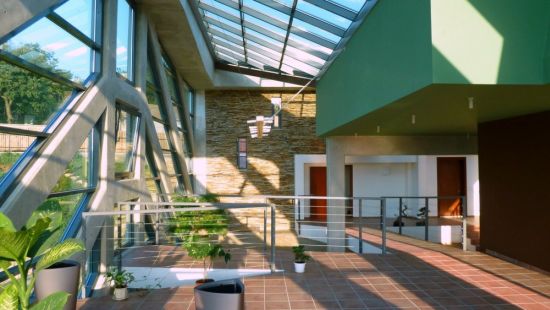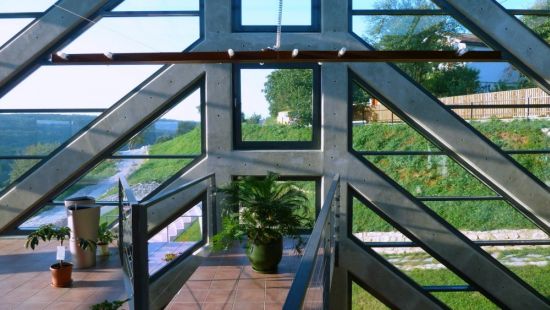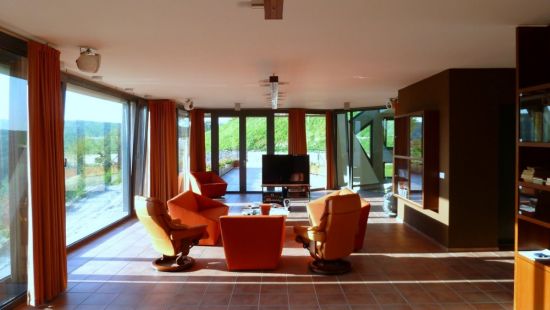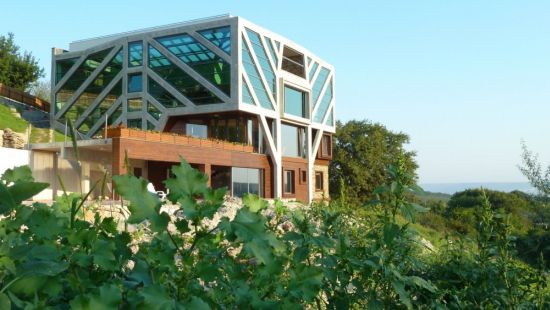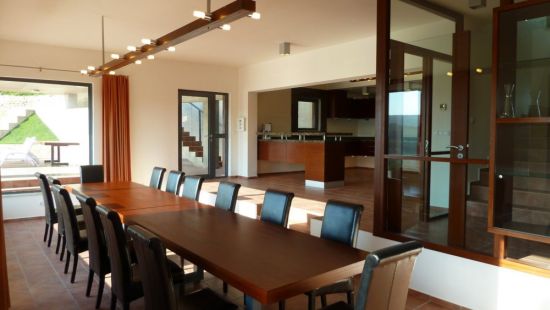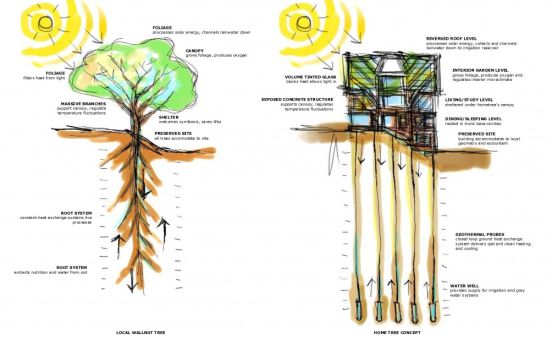 Via: ArchDaily