With more emphasis being placed on green modes of transportation with each passing day, many individuals as well as companies around the world have started what they call pedal-powered cars or bicycle-cars.
These cars are already a big hit in major cities around the world and can very well clear the path for a greener tomorrow while still helping individuals get to their destination in time without worrying about traffic crunches. Here are 6 such bicycle cars that you will most probably start seeing in your city in a few years from now.
Organic Transit ELF
ELF is a pedal and solar hybrid vehicle that is powered by both solar power from the sun and the kinetic energy you generate while pedaling it. Considered as a revolution in transportation, this highly efficient vehicle is great for small cities with narrow roads. Along with impressive features like dynamic dampening front suspensions, a 100W solar panel and enough space to share the ride with a fellow passenger, the bicycle car can give you an equivalent of 1800 MPG easily.
PodRide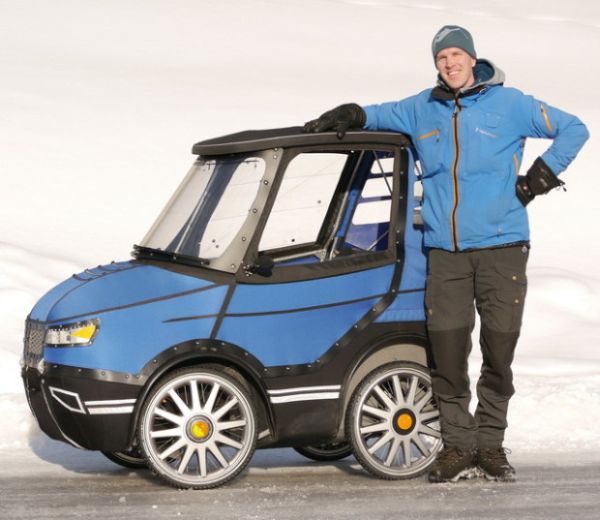 This is a really innovative, fun and practical bicycle car that helps you get around quickly without letting you worry about your carbon footprint. The velomobile offers good visibility in high traffic thanks to its seating position which is similar to that of a small car.
Fitted with four wheels, the PodRide can easily maneuver around traffic and narrow corners like a bicycle. Licensed to be operated on bicycle paths as well, the bicycle car comes with other impressive features like a waterproof body, soft seat, heated windshield, studded tires, air suspension, trunk space and the provision to attach a bike trailer at the back via a tow bar.
Arcus Velomobile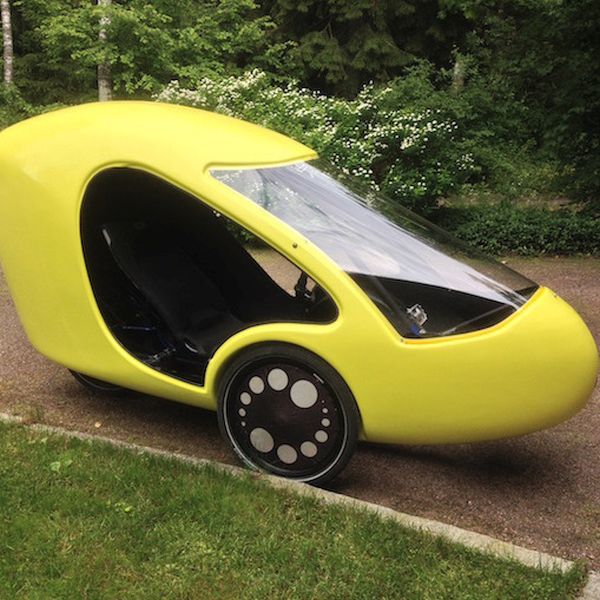 This is a fully functional velomobilewhich is apt for short as well as tall drivers thanks to its extended leg and roof space. Featuring two wheels in the front and one at the back, the model is considered appropriate for a tadpole trike and can easily fit into bicycle paths in addition to maneuvering around traffic seamlessly. The velomobile is also available as a DIY project, meaning you can simply buy the parts and assemble it to suit your trike requirements.
Sunrider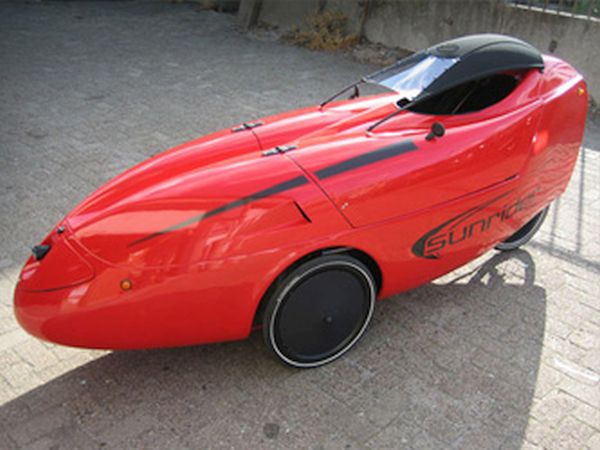 The Sunrider is a fast and efficient velomobile which comes with electrical support and recumbent drive. It also features a covered, lightweight body which gives proper protection against the weather elements. It offers a cruising speed of about 45km/h while providing a smooth, low ride thanks to its excellent aerodynamics. It is considered the best substitute if you want something cheaper than a car and something more covered than a bicycle.
Orca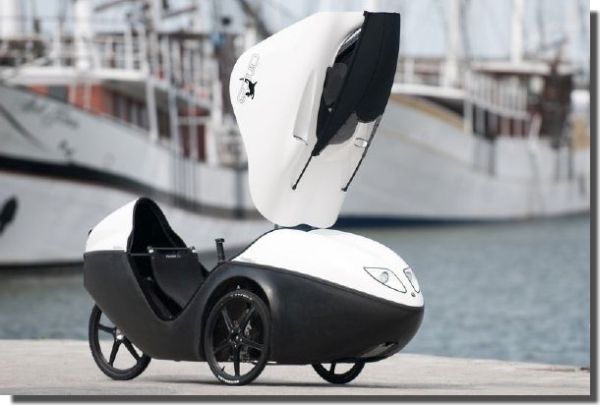 The Orca velomobile comes with improved safety features and enhanced driving dynamics. Featuring a full covered drive, the bicycle car allows you to pedal thousands of kilometers without worrying about maintenance. The Orca substitutes the driving wheel with two handles located near the top of the arches of the front wheels, thereby requiring very little maneuvering exercise. You can also steer the handles with one hand or both hands at the same time.
Picar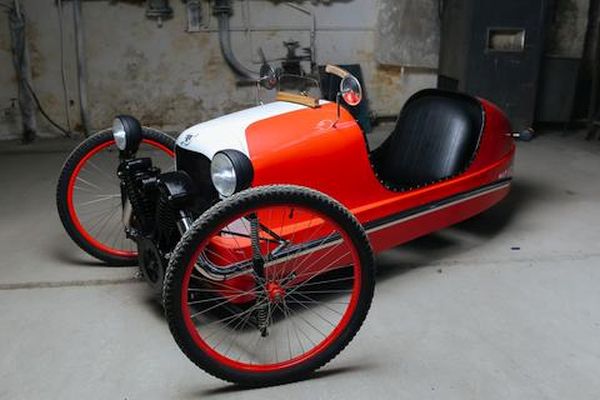 The Picarvelomobile is another bicycle car that is considered stylish, elegant, efficient and extremely eco-friendly. The bicycle car is entirely hand crafted; a factor that does not hinder with its awesome functionality in any way though. In addition to pedal drive, Picar can also be operated by an optional electric assist feature via a 48V, 750Watt electric motor. Along with 5 color options, the bicycle car comes with several other impressive features like a leatherette seat, three speed hub, reflectors, LED lights, USB ports for charging, mp3 system with speakers and microSD slots.
Small enough to be maneuvered on bicycle paths and around narrow corners with ease, these bicycle cars aka velomobiles are the best options for those who want a car ride albeit the costs involved.