Eco-friendly travel has become a fad now with many travelers choosing to travel consciously with minimum carbon footprint. A lot of hotels around the world have also started reducing their carbon footprint by taking up several sustainable initiatives which don't necessarily hinder the luxury or quality of service they offer visiting guests. Here are 7 such eco-friendly hotels around the world that definitely warrant a visit from the eco-conscious traveler.
Hix Island House
Location: Puerto Rico

Image Source : Media.Afar.Com
The Hix Island House sits on a private Caribbean island located close to the city of San Juan. The eco-friendly concept of the house utilizes the wabi-sabi philosophy to minimize environmental impact. Accordingly, the individual houses on the island are designed with natural materials in such a way as to maximize on the cooling trade winds. The other eco-friendly features of the island include a solar powered guesthouse and an outdoor yoga pavilion.
Whitepod
Location: Switzerland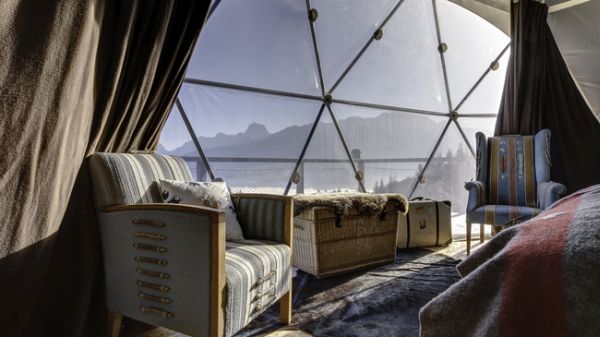 Image Source : Img.Myswitzerland.Com
Located on the Valais Hillside in Le Valais, the Whitepod is a series of eco-friendly pods designed for travelers who want to get off the grid. Made of transparent PVC, the dome shaped pods keep their guests warm in winters via good old wood burning stoves. Come summer and the white pods are covered with green camouflage to blend in with the surroundings.
The pods are isolated and can be reached via a hike from the reception. Each pod offers stunning views of the Alps and the Swiss countryside while guests can also take part in a range of outdoor seasonal activities like badminton, tennis and hiking.
Villa AwangAwang
Location: Bali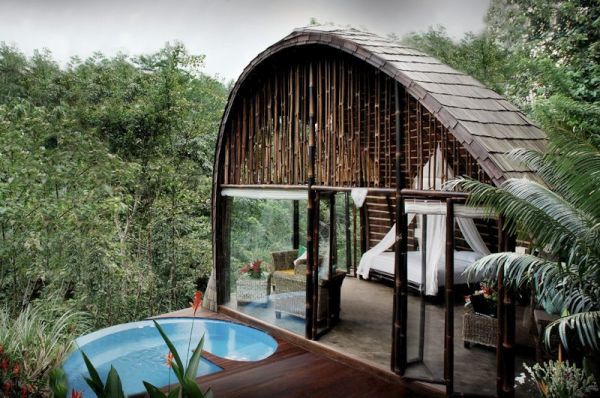 Image Source : Ministryofvillas.Com
One may not consider the Villa AwangAwang to be an eco-friendly hotel considering the sheer amount of luxury it offers its guests. However, this eco-friendly hotel aka villa comes with a range of eco-friendly features that help it blend in with nature seamlessly.
While the Petanu River below supplies hydroelectricity to the villa, the unique design helps catch cross breezes to minimize the use of air conditioners. Water from showers and sinks are also repurposed in the villa's lush gardens while food scraps are either fed to the village animals or are composted.
Hyatt at Olive 8
Location: Seattle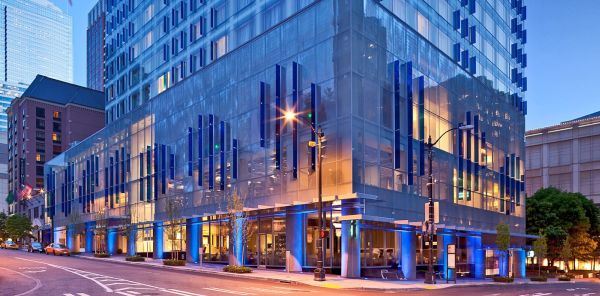 Image Source : CloudFront.Net
The Hyatt at Olive 8 features an incredibly eco-friendly design complete with an all glass exterior for minimum use of lights, low flow plumbing fixtures and even eco-friendly paint. The LEED Silver certified hotel also comes with an 8355 square foot green roof with over 25000 sedum plants that don't require much water for growth. The green rood helps lower indoor temperatures and reducing storm runoff by absorbing rainwater efficiently.
Arenas Del Mar Beach and Nature Resort
Location: Costa Rica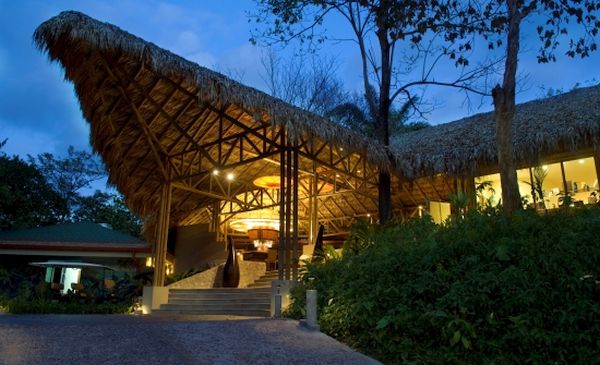 Image Source : Cdn.CostaricaExperts.Com
Located just a short drive from the Manuel Antonio National Park, this luxury resort helps guests co-exist peacefully with endangered animals like sloths, monkeys and lizards in one of the most diverse ecosystems on earth. The hotel was designed after careful consideration of the surrounding wildlife habitats, with trees acting as roofs and electrical systems placed underground to avoid interference.
 Mandarin Oriental Las Vegas
Location: Las Vegas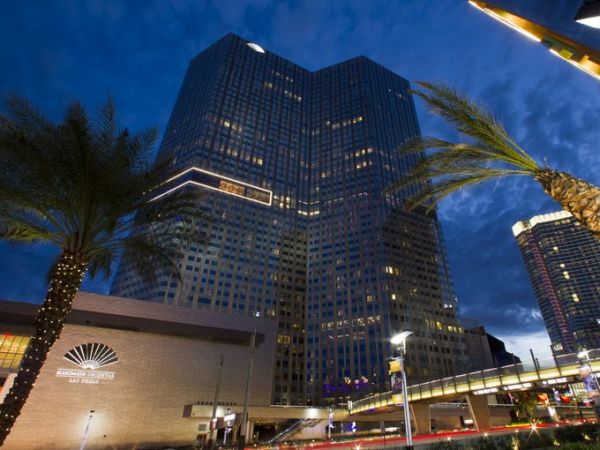 Image Source : Gannett-Cdn.Com
One would hardly consider any hotel in Las Vegas to be eco-friendly. However, the Mandarin Oriental is an exception and is in fact, a LEED Gold Certified hotel which reeks of environmental friendliness. Reflecting an Asian inspired style in its interior décor, the hotel utilizes eco-friendly cleaning products and energy saving lights while offering delectable organic cuisine for guests.
Park Hyatt Hyderabad
Location: India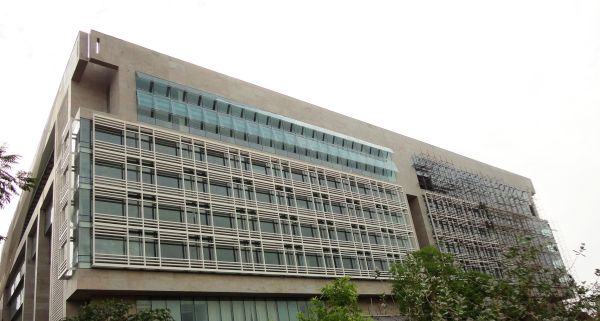 Image Source : Facades.Com
This LEED Gold Certified hotel in Hyderabad combines luxury with sustainability in the most subtle of manners. Featuring carbon reducing technology, the hotel also houses several water and energy saving fixtures, making it one of the most eco-friendly hotels in India as well as the world.
The increasing popularity of eco-friendly travel has given rise to several hotels around the world making appropriate initiatives to offer a greener holiday for their guests. These hotels leave no stone unturned when it comes to reducing their carbon footprint while still not compromising on the quality of service they offer their customers.