Designed by Yuji Yamazaki, the Finolhu Villas resort on the Kaafy Atoll in the Maldives is an eco lover's paradise. They are designed in a way that they leave minimal environmental impact and thus help sustaining the pristine environment around.
World's first Solar powered five-star resort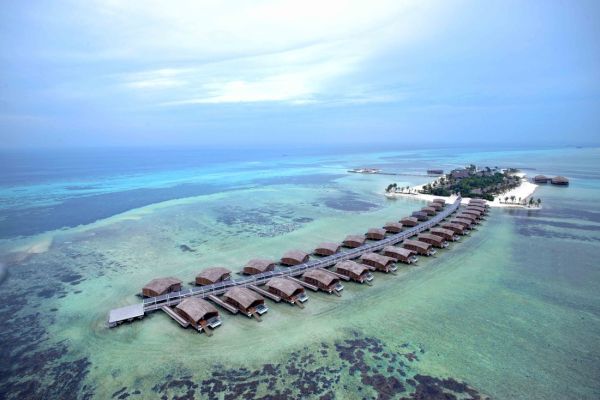 At a glance, you will find Club Med's Finolhu Villas to be just like any other ultra-luxe resort replete with exclusive services. Another thing that you will find appealing about the resort is its unusual shape with villas on both its sides, which resembles vertebrae. However, one thing that makes this resort so famous and special is the green initiative that has made a mark in the entire world.
The 52 villas spread across a 13-acre island, is entirely solar-powered, which makes it a one of its kind in the entire world. At a cost of US$8 million, solar power system was installed so that the resort continues to amaze its guests with outstanding services and the breathtaking beauty around, leaving a minimal environmental impact.
Solar panels are installed over a large area; they cover walkway till the reception, and the roofs of the utility buildings. Solar panels spread across approximately 6500 square meters are capable enough to produce 1100 Kilowatts of electricity. At times of full occupancy, 600 Kilowatts of electricity is all the resort needs to suffice its entire energy requirement. The excess of electricity they store for times when inclement weather hits the island.
Highly efficient power system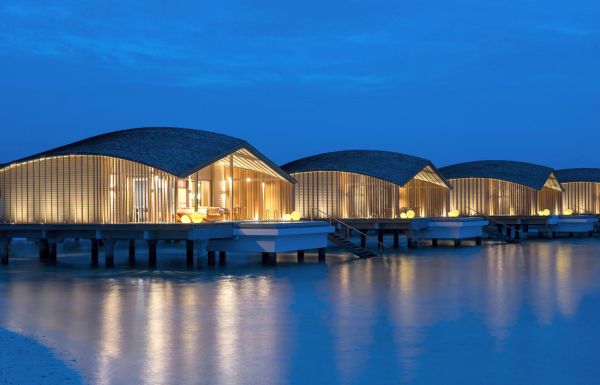 The resort's power system has been created and designed using state-of-the-art technology, which makes it a highly efficient system. It is an automated and a computer programmed system that automatically switches the system from solar power to diesel power when there are long periods of rain and no sunshine. The solar power stored in batteries illuminate and beautifies the resort at night.
Not just the use of solar energy makes the resort an eco-friendly paradise but its strategic landscape that minimizes erosion as well. A desalination tank responsible for generating a self-sufficient water supply and a waste management system also contribute a lot to make this resort an eco-lover's delight.
The Finolhu Villa resort in Maldives is the first luxury resort that is solar powered. The waste management system and the desalination tank provide the Club Med's Finolhu Villas energy independence. Other resorts should also take inspiration from this.
Source : Forbes.Com