Artists from all around the world are turning nature-friendly. However, there are some artists that are taking the same to a brand new level. Well, what could be more nature-friendly than mother nature herself? By utilizing materials available in the exclusively natural environment these artists create nature-inspired artistic creations from the already beautiful natural marvels. This art form is popular as natural art. The inspiration for it is clear as quite often we can find trees or rocks that seem as if they are sculpted by humans when actually they are not.
Land art is an art form practiced for centuries, which utilizes physical landscapes transformed into visually appealing bodies. The artists associated with this form of art have a strong love and concern towards their environment and their creations take us to an entirely different world. Here are five such amazing and astonishing nature inspired art creations for you.
Five best nature-inspired artistic creations
1. The "Hocus Pocus":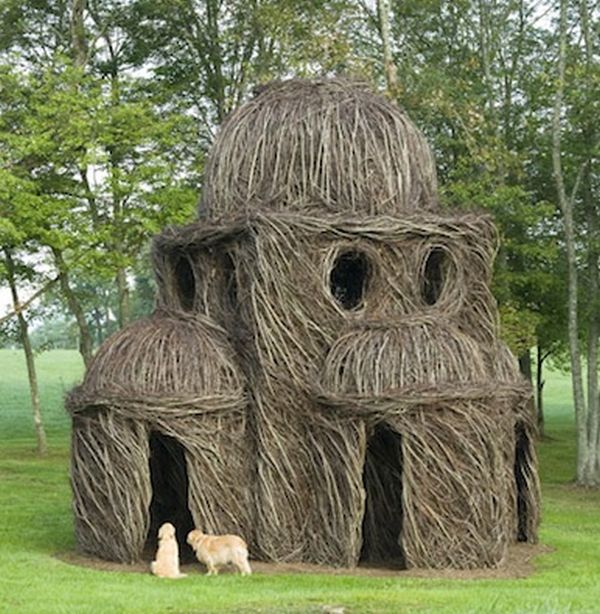 This amazing artistic creation by North Carolina based artist Patrick Dougherty utilizes a fusion of carpentry skills and love for nature. The artist creates amazing art forms by using trees like pussy willow, maple, aspen, poplar, birch, witch hazel and ash. His Hocus Pocus was established at Bittersweet Farm in North Carolina in the year 2008.
2. The "Song of Dragonflies":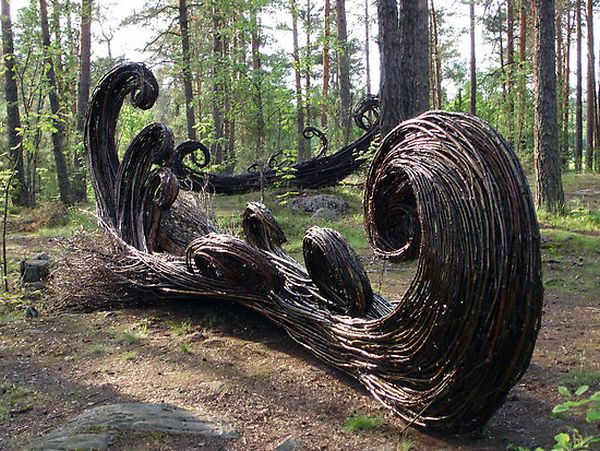 The mesmerizing sculptures of horses, shadowy figures and flowing abstract pieces was created by using naturally available substances like algae, willow, pinecones and birch barks. The stories of the Finnish forests, lakes, mossy mountains and massive fields are revealed by the weaving techniques used by artist Jenni Tieaho. "Songs of Dragonflies" is created out of woven willow and resembles one of those secrets of nature.
3. The "Clemson Clay Nest":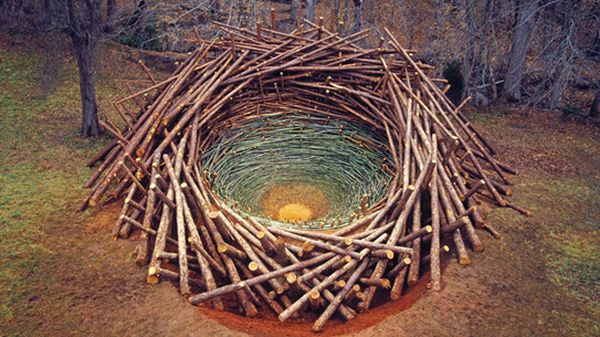 This land art form is the creation of Bavarian artist Nils-Udo. The artist prefers to make use of freely available, and environmentally friendly materials like roots, vines, flowers, branches, stones and berries. The "Clemson Clay Nest" was made from red clay, bamboo and pine logs in the year 2005 with the assistance of students of the Clemson University at South Carolina.
4. The "Organic Highway":
About 1,300 wooden logs were put together to create this 60 meter long "Organic Highway" made by the Danish artist Mikael Hansen. Mikael has created several art forms all over Europe and Asia and generally works with wood, bamboo and trees to create corridors, roads and other structures.
5. The "Passage":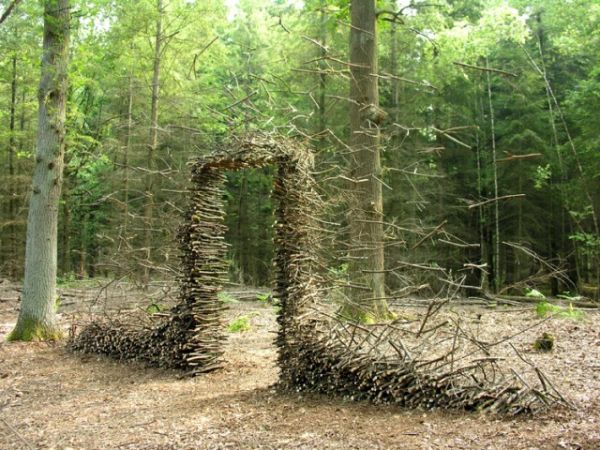 Cornelia Konrads from Germany is the proud designer of this unique land art form, which is pure delight to look at. The artist creatively makes use of strings and wires to give an illusion of gravity and her art forms are totally out of this world.
Some amazing tree sculptures carved by nature
Plants and trees have excellent flexibility. They are capable of creating strange works of unintentional art that you just watch them bewildered. There are artists who create nature-inspired artistic creations and give meaningful shapes to trees such as of tables and mirrors. Tree sculptures are numerous; some are inspiring and some are really weird. For example, the Chandelier tree is 300 foot high and has a hole of six feet carved into it. Even cars pass through this hole. On the other hand, we can see trees that are victims of historic ruins. These trees have integrated themselves into broken left-outs of historical structures. Let's have a look at some weird tree sculptures carved by nature in the following.
1. Basket tree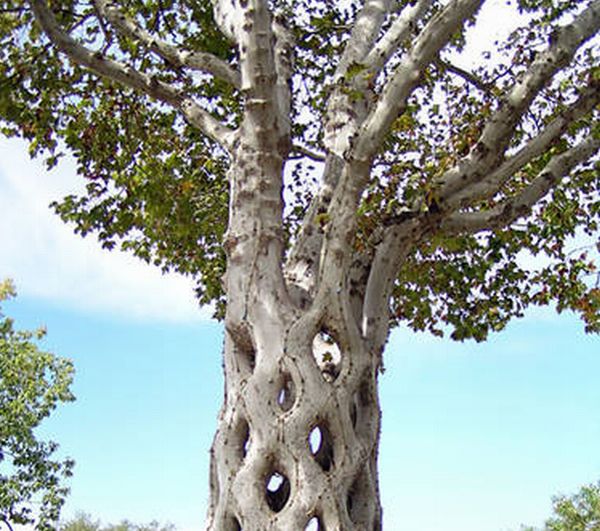 Basket tree is a very famous natural tree sculpture. Actually, this tree is six sycamores that are grafted together in 42 different types of connections, giving it the shape of a basket. It is such a beautiful creation that is difficult to describe in words.
2. Juniperus Phoenicia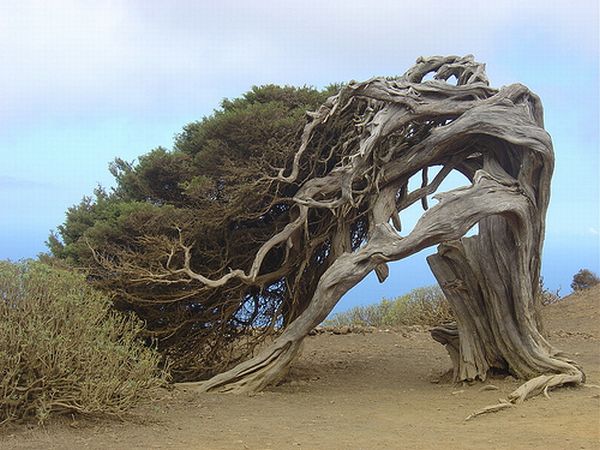 Juniperus Phoenicea is a sort of Juniper that can be found throughout the Mediterranean region. It can also be found on the mountains of western Saudi Arabia found near the Red Sea. Generally, this tree grows on low altitudes that are close to the coast; however, it can reach the altitude of 2400 m in the south in its Atlas Mountains range.
It is in actual a large shrub or you can also call it a small tree that can be 2-12 m tall and has a trunk with diameter of about 1 m. It can be a round or irregular crown. Moreover, it has leaves of two types; adult scale leaves that are 0.5-2 m long that are found on older plants and juvenile needle-like leaves that are 8-10 mm long and found on seedlings.
3. Cotton silk trees of TaProhm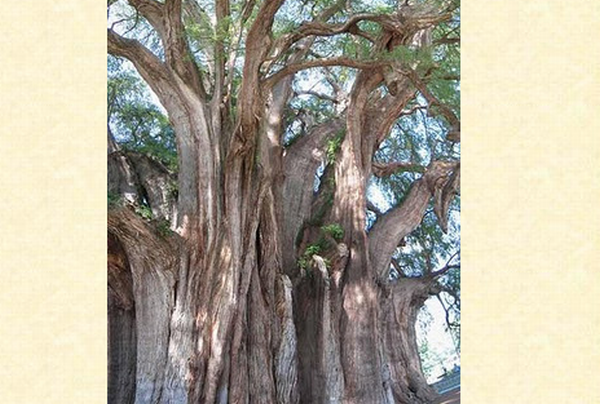 This tree is located in the Angkor Thom Complex. It is a unique place of the world where one can find the most shocking tree sculptures. The trees have grown here in such a form that is difficult to explain in words. This place has been now named as Angkor Archaeological Park.
4. Old Sculpture in Hoh rainforest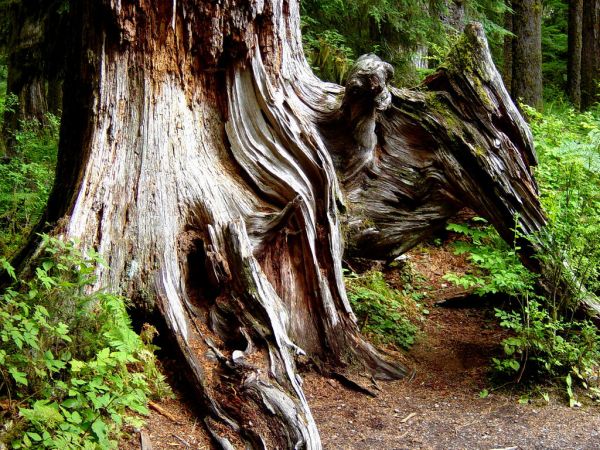 This tree can also be termed as a stump or dead tree and it is a sort of photogenic root. It is situated at Hoh Rainforest, Olympic National Park, Washington State.
It has great stems that uplift thick multitudinous roof above branches and leaves. Furthermore, it has its own landscape, paths, thickets, dwellings, and glades. In addition, it has its own insect delights and bird ways.
5. The Methuselah Tree, California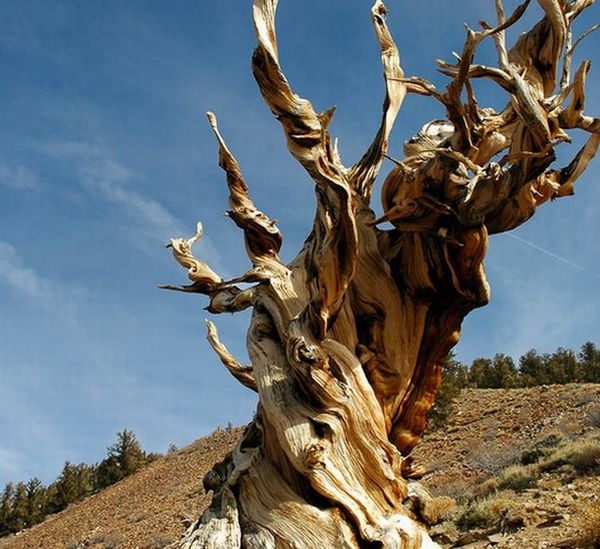 This tree has been named after the oldest person in the Bible. It is in an actual Bristlecone pine tree. It is considered as the oldest living thing that has been measured 4842 years and is still counting. The species of this tree can take about 700 years to grow to the height of 3 feet. It can be found in Bristlecone forest of Ancients, the Inyo National Park and White Mountains of Eastern California. These trees are generally not tall. They reach 50 feet and the diameter of the trunk can be between 8 and 12 feet. Hence, it is a solid, squat tree. This tree sprouted out of the ground in 2832 BC.
6. The Olive tree of Vouves Crete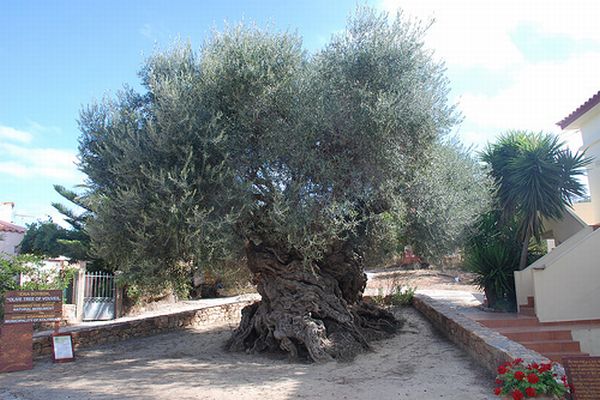 This tree is famous for being the oldest known olive tree on Earth. It has a tree ring that is at least 2000 years old. Carbon daters estimate its age to be about 4000 years. It is still producing olives. Its thickness is 15 feet at its base and it is not really tall as other olive trees.
7. Arbol del Tule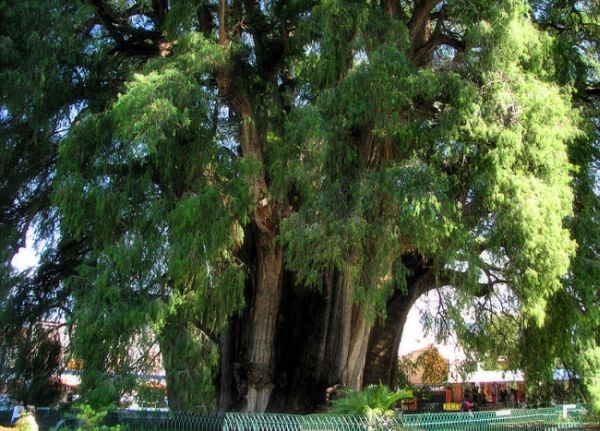 This tree is located in the church grounds of Santa Maria det Tule in Mexican State of Oaxaca that is about 9 km east of the city of Oaxaca on road to Mitla. It is a Montezuma Cypress, which means old man of water. It was placed on the tentative list of the World Heritage Sites in the year 2001. The trunk of this tree is stoutest than any other tree in this entire world.
8. The Tree Circus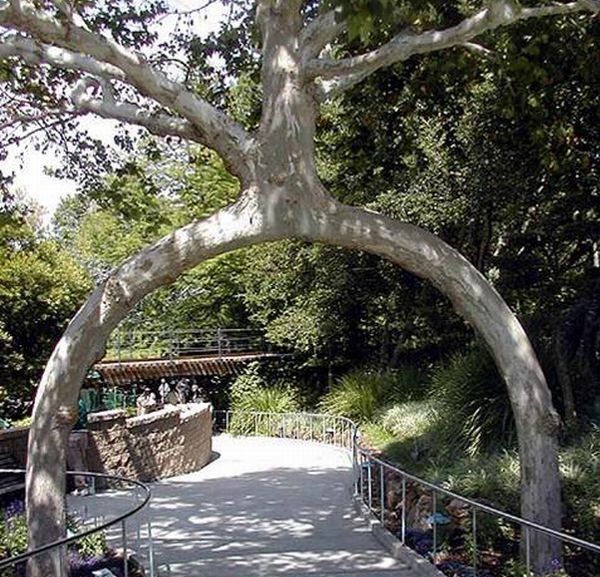 Axel ErLandson, a Swedish American farmer, shaped trees as his hobby. He had opened horticultural attraction in the year 1947 and advertised it as "See the world's strangest trees here". He named it as "The Tree Circus".
The trees shaped by him have appeared in the column of Robert Ripley's Believe It or Not for 12 times. These trees were sold by Axel ErLandson shortly before his death and are now situated at Gilroy Gardens since the year 1985.
Summary
Land art uses both the landscape and nature as canvas and source of materials to create nature-inspired artistic creations like the ones mentioned above. These are far more than a mere symbol of wealth and intellectuality. Thankfully, nowadays this same art is becoming popular even in product design. We would surely see much more of it in the distant future.