We through millions of plastic bottles and bags into the dustbin every day. These, in turn, add to the million more that lie around landfills. It is very astonishing. A very small amount of these bags and bottles actually get recycled. Most of them just lie there in the landfills or deep inside the oceans. Earlier, people thought that they don't do any harm if they just lie there. Well, now we know very well the dangers of that. We know that in the form of microplastics, these plastics would continue each and every one of us till the end of our biological lives. So why contribute to the ever-increasing plastic waste when you can use these creative DIY activities to reuse plastic bags and bottles?
Creative DIY activities to reuse plastic bags and plastic bottles
Everyone knows the fact that the Earth's environment is under great threat due to the pollution caused by plastic. For those who love their environment and want to do their bit to save it, here five creative DIY activities to reuse plastic bags and reduce its impact on the environment.
1. Making Plarns is one such Creative DIY activities to reuse plastic bags: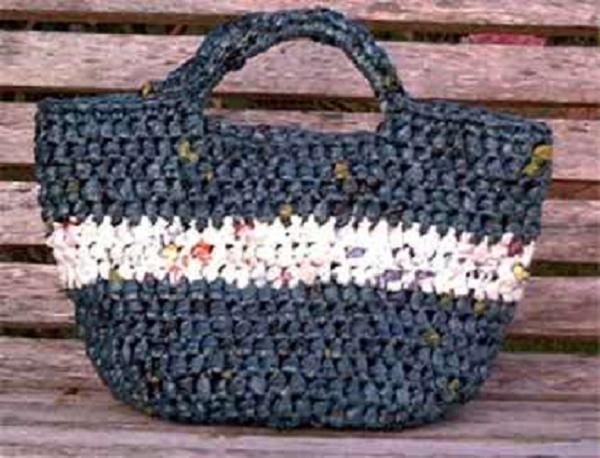 The plastic Bag Yarn is made out of plastic grocery bags by cutting them into strips and then stringing them altogether to a single long strand. The yarn can be used to replace crochet sturdy to make tote bags, doormats and many more such useful items.
Aside from recycling used plastic bags and saving the environment, this DIY project allows you to customize your end products. You can look for personalised bags made from calico online as your inspiration and make similar designs for your bag yarn. You can even turn this DIY project into a money-generating hobby!
2. Ruffled Lamp Shade: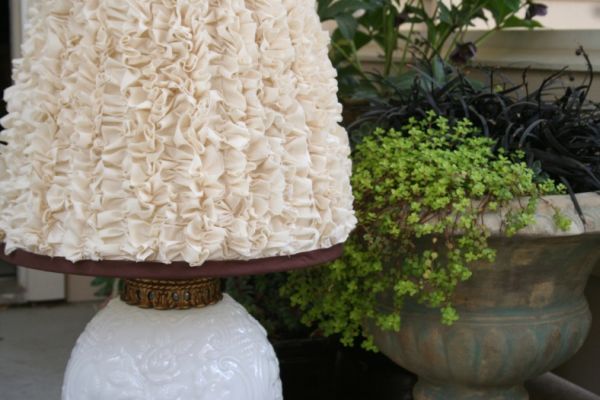 This stylish lamp shade is designed out of several black and white plastic rosettes. The bags are first cut into long strips and then rolled loosely to form the shape of rosettes. These rosettes are then finally stuck together with the help of glue to the lampshade. There are so many variations of this idea if you are looking for creative DIY activities to reuse plastic bags.
If you want these ruffled lamp shades to become the focal point of your rooms, pay attention to your home's current theme and choose plastic rosettes in colors similar to the theme. Aside from black and white, you can choose to use plastic rosettes in other bold colors such as red, blue, and orange. If you want to take your ruffled lamp shade up a notch, you can even paint them in different patterns!
3. Plastic Bag Mandalas: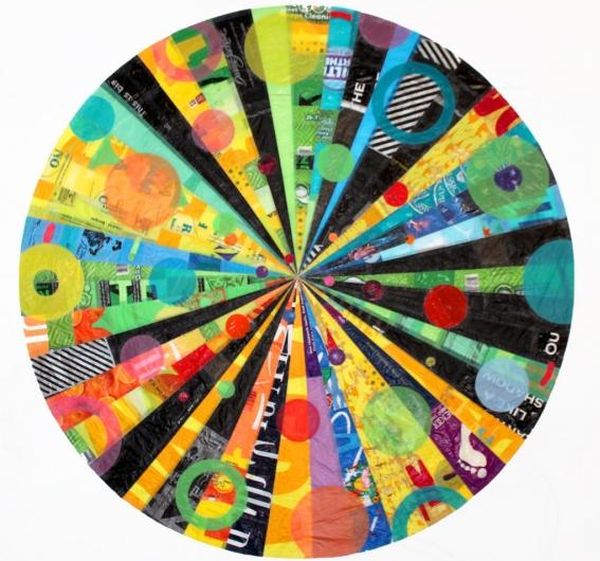 This unique creation is accredited to artist Virginia Fleck. She has impressively converted plastic bags into meditation mandalas. These mandalas can be used for elucidating both, shopping and spirituality. All you need to use is the exacto knife and a bunch of tapes. It is one of the most easiest and creative DIY activities to reuse plastic bags.
Mandalas made from plastic bags can be hung on your walls and used as décor. As long as you use colorful plastic bags in creating this project, your mandala will surely bring more life when hung on any room of your house. You can also use mandalas as a mat indoors and outdoors.
4. Plastic Pendant Light: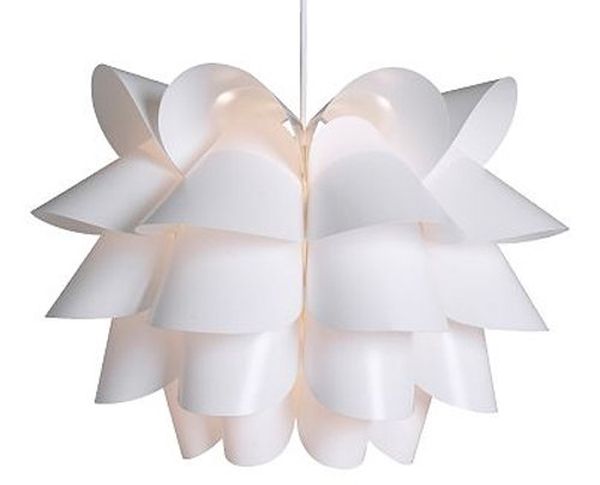 This is one of the most creative DIY activities to reuse plastic bags. This is a fabulous designer creation that is made from a bunch of black and white plastic bags and looks completely exotic. These lights have been made using heavier and higher quality of plastic, which is different from the regular plastic available at shops and stores. However, one can use any kind of plastic available in the household waste or nearby places. You can even create a wall sconce by leaving the design incomplete in between.
Aside from plastic bags, you can also use plastic spoons for this project. Depending on your preferences, you can use white plastic spoons as these are very common today, or opt to use other colorful options like pink or blue plastic spoons. If you want your pendant lights to only produce dimmer lights, opt to paint your plastic spoons first.
5. Outdoor Pillow Case: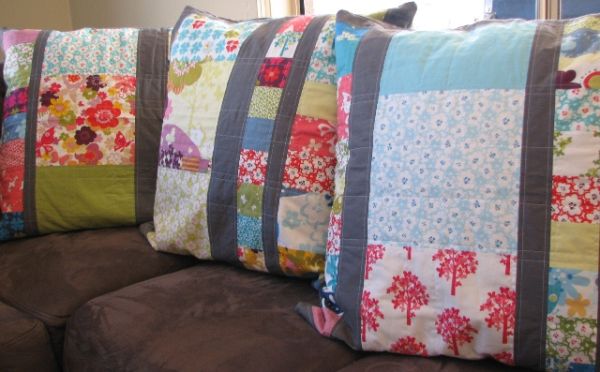 If you are using cushion while being away from home, a waterproof cushion cover is necessary. Instead of spending money on buying a new one, you can create a cushion cover out of plastic bags. A dishtowel and a few plastic sheets are all that you require to design your own pillow case for free. Using extra layers of the strips will provide better water proofing to the case.  You can teach kids these creative DIY activities to reuse plastic bags and help to learn something new.
Making and using outdoor pillow cases is a great way to make your outdoor space more comfortable and cozier. By making several, your deck and patio will surely invite your friends and family to spend more time outdoors and bond with each other while basking in outdoor sceneries!
6. Fairies and gnomes
Fairies and gnomes are a part of every person's childhood. Well, you can use these  DIY projects and ideas to create different types of fairy houses. In this idea, children can use their imagination and creativity in so many ways that you will be amazed.
7. DIY bowling kit with aluminum cans and a plastic ball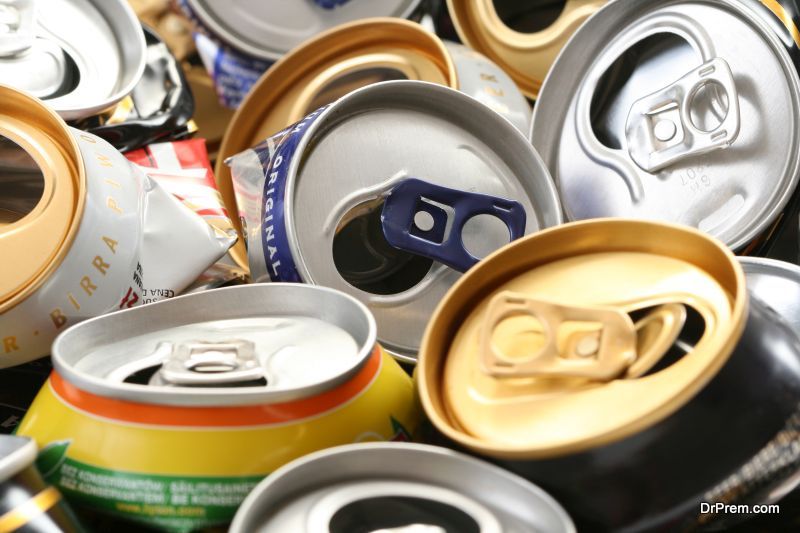 The next interesting idea in the list of Earth Day DIY projects and ideas is a bowling kit. For this, you can use aluminum cans and plastic balls. Let the children use their creativity to come with differently designed aluminum cans that they can place as the bowling pins. The plastic ball replicates the bowling ball.  This is a perfect way to get kids to understand how they can make their own bowling kit at home.
8. DIY projects with recycled materials for small indoor gardens
There are so many DIY project ideas that you can make with plastic materials. In this idea, you can recycle plastic bottles to create a unique indoor garden. If you want, you have the option of using various types of small sized figurines, or make artificial plants (with plastic plates or cups and even paper). Along with that, you can also create small artificial water fountains to blend in with the concept.
9. Bird feeder from plastic bottles and wooden sticks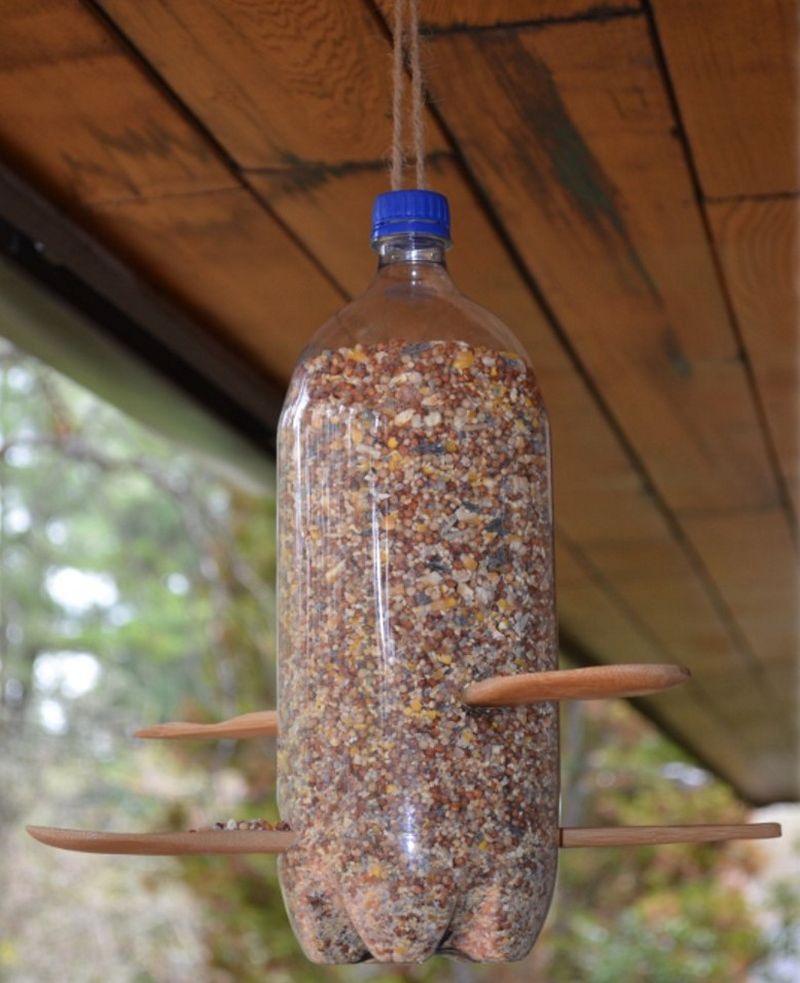 Image Source : iconhomedesign.com
Since we are looking at different types of Earth Day DIY projects and ideas, how can we forget Mother Nature? With the help of plastic bottles and wooden sticks, teach the kids to make different types of bird feeders. You can hang these bird feeders outside the window or let them take it home and place it in their back yard. Hanging your bird feeders will ensure that your DIY project made from plastic bottles and wooden sticks is visible to passersby and the birds. This will also prevent your pets from destroying the bird feeders or attacking the birds.
You can also place your bird feeders in a stable surface to attract birds. This can be a great option if you want your bird feeders to blend in with your landscaping.
10. Making soft toys and animals using old plastic gloves and socks
Soft toys are very easy to make. No doubt, you can find different ways of making soft toys DIY projects with recycled materials. However, in this idea, we will use plastic gloves and socks. For this idea, you will need a few plastic gloves, some cotton, or any other such material for the stuffing, glue, and some paints. The children can create different types of soft toys using these materials. If they want to give a cloth finish, let them make use of old socks.
11. A wind chime made from old lids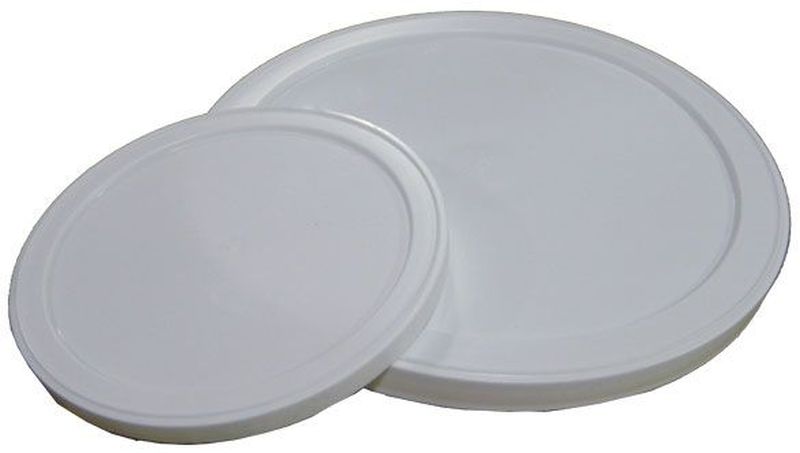 Image Source : rainydayfoods.com
Earth Day crafts projects with lids can be very innovative. With this concept, children can learn how to make their wind chime. For this, all you need is a decently sized wooden stick, some string, and lids with a hole on the top to pass the string/twine while hanging. Let the children paint the design of their choice and hang the lids in whatever way they want.
12. Eco-Froggy bank from disposal glasses
Earth Day crafts projects with disposal glasses are interesting and creative. One such idea that you can make from disposal glasses is piggy banks. For this, use the plastic glasses with lids (like the ones you get when you take away coffee or smoothies), some colored cloth, gum, and decorative pieces. To cut the figurines, cardboard paper will be an ideal choice. Children can make different types of Froggy banks with the disposal glasses.
13. Plastic Flower Pots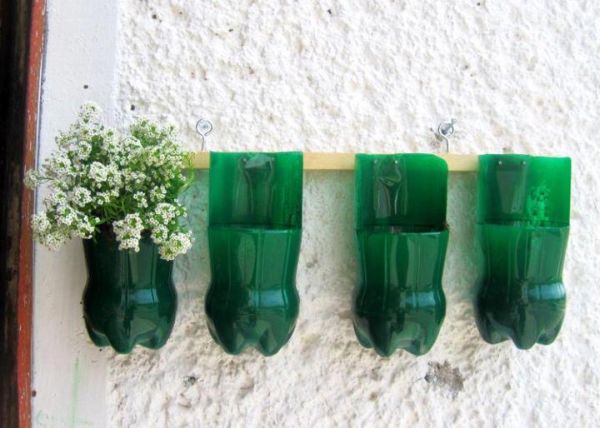 Consider using your old plastic bottles as flower pots for small flowering plants that you can place on a window sill or balcony. Plastic flower pots can also serve as good containers for growing plants that can be replanted in the ground after reaching a specific height.All you need to do is cut out the top portion of a plastic bottle. Choose the height of the pot according to the plant type. Punch a few small holes around the bottom of the bottle to enable water to seep out when you water the plant. Now fill the bottom half of the bottle with soil and plant the seed in it. Keep the pot in a place where the plant can get enough sunlight to grow.
If you don't like the plain look of the plastic bottle, try using some oil colors to create nice patterns on it. Or wrap a colored paper around the plastic bottle to give it an authentic feel.
14. Plastic Chandeliers
One of the best and most unique ways to reuse old plastic bottles around the house is to transform them in to colorful chandeliers. Designer Michelle Brand designed and showcased one of these ethereal looking chandeliers that was made entirely of plastic bottles.Michelle cut out the bottom parts of the plastic bottles to resemble flowers and then used strings to tie the plastic flowers together in beautiful patterns. The strings are strategically placed around a loop and a bulb it inserted at the center to provide light. The end result is completely breathtaking. You can also use different colored bottles for a more colorful effect.
15. Plastic Flowers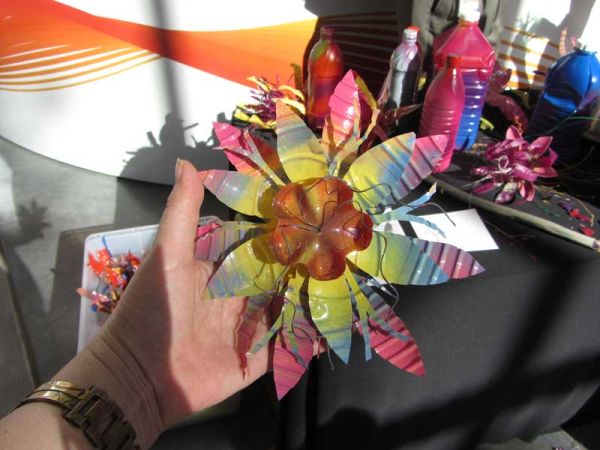 Rather than using real flowers for your decorations, try using plastic flowers that last longer. You can make these flowers at home with the help of old plastic bottles. You can use the bottom portion of the bottles for small flowers (like Michelle Brand did for her chandeliers) or cut the entire bottle into very thin strips, entwine them and fluff them up to look like beautiful flowers.
You can use these plastic flowers to decorate the interior and exterior of your property. You can even paint them in colors based on the season of the year to make your property more appealing!
16. Plastic Coin Purses
This particular project would require a little bit of the top of the plastic bottle and a little bit of the bottom. You would need a zipper as well. Cut out the top and bottom portion of a plastic bottle. Now place the zipper strategically over the cut portion of the top half (with the snout intact). Sew it in with the help of a needle and thread.Place the other half of the zipper on the cut portion of the bottom half of the bottle and do the same. Close the zipper and voila, you have a recycled and completely trendy plastic coin purse.
17. Plastic House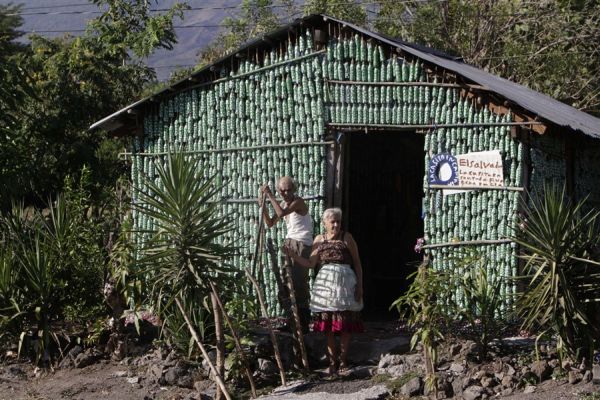 Rather than using old plastic bottles around the house, why not create an entire house with plastic bottles? In addition to saving you plenty of money on bricks and mortar, the use of plastic bottles can help you play with different natural lighting options for your home.The plastic house would require old plastic bottles (preferably of the same size) to be filled to the brim with mud so that they don't collapse under pressure. The bottles are then stacked above each other and bound together with cement to form the foundation, pillars, walls and roof of the house.
18 .Food Container:
You need to use twoplastic bottles to make food containers to store food like rice, sugar, pulses, etc. You need to cut one bottle a little longer that will serve as the base, and cut the other one a little smaller that will serve as a lid of the container.
19. Water Sprinkler: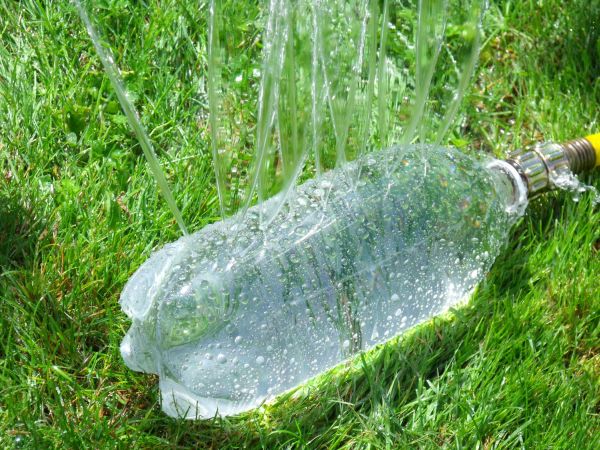 One can easily transform a plastic bottle into a water sprinkler. All you need to do is to make some holes in the bottle cap. It can serve as fabulous equipment for your gardening purpose. In case you leave home and there is no one behind to water the plants, you can hang the plastic bottle with few holes in the cap over the pot; it will protect the plant from drying.
20. Multipurpose Bowls: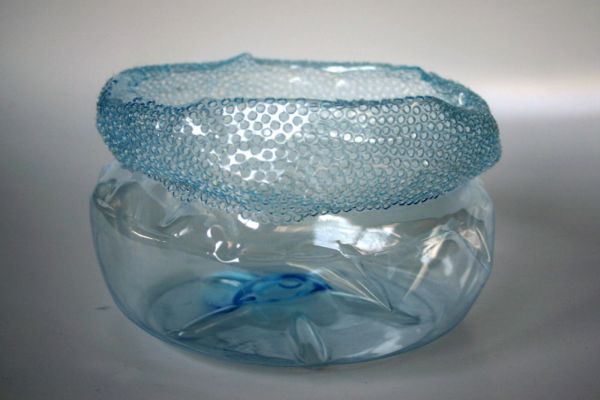 The bottom of plastic bottles can become nice bowls that can be used for various purposes like for serving snacks, fruits, food, etc. The size of the bottom that you will cut depends upon your purpose. You can show more creativity and decorate the outer side of the bottom to make it more interesting.
21. Bird Feeder: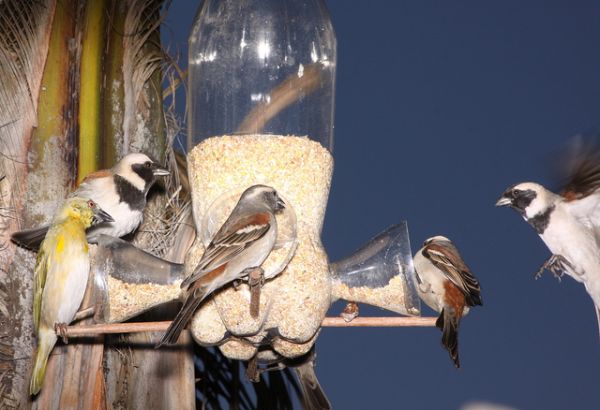 If you are a bird lover, then you are going to love this one. Take a plastic bottle and bore some holes in it. Now put some spoons across the holes, fill the bottle with bird feed, and let it come into the spoon. Hang the bottle in your garden and enjoy the sight of birds coming and hanging on the bottle to eat food.
22. Magazine Holder: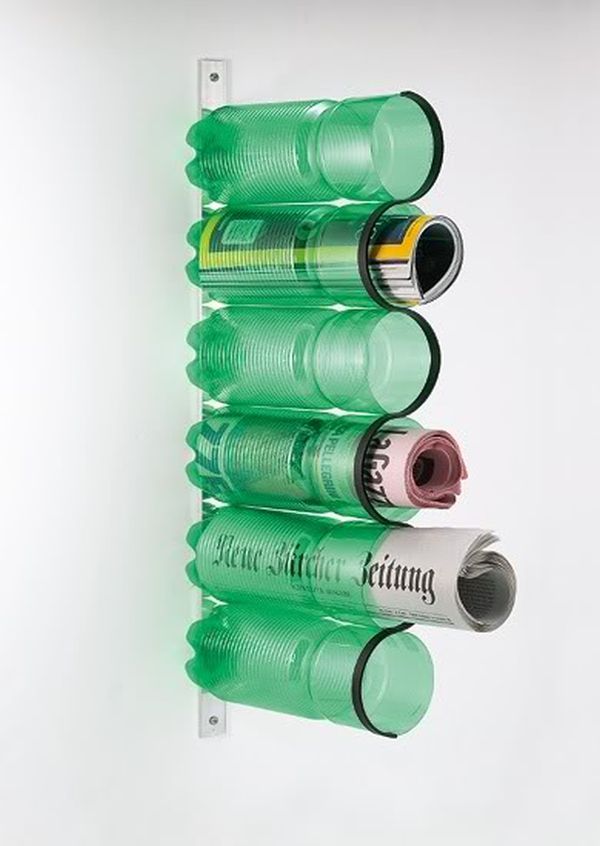 This one is astounding.Cut the bottom of plastic bottles (number of bottles depend on your need) and nail them in wood or a board, or you can also use these bottles as magazine organizer on the floor (in this case you will have to tie the bottles together with a rope). This is a super creative and effective idea to manage magazines and newspapers in offices and waiting rooms.