No matter whether it is our keyboard, mouse or even speakers, every part of the computer consists of plastic. However, keeping in mind the number of computers that we use and dispose of, this is an alarming fact. We need to find an alternative to this plastic if we want to make computing sustainable. Although we don't have anything significant as such, nevertheless, even now there are choices. In fact, there are also computer accessories made using bamboo. These not only perfectly replace plastic, in addition, they also have that sleek wooden finish, which helps you a lot in flaunting your sustainability. 
Bamboo is quickly becoming one of the buzzwords of the sustainable building trend. What a lot of people don't realize is that bamboo is also infiltrating the world of electronics and is quickly replacing plastic outer shells of computer peripherals as well. Here are some of eh finest examples of computer accessories made using bamboo.
12 – Environmentally friendly computer accessories made using bamboo
1. Bamboo Computer Monitors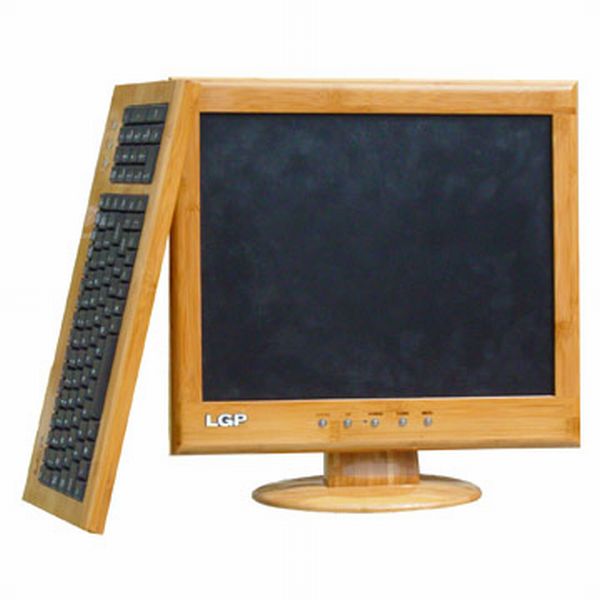 Price: $390-$520
Computer monitors are the second most upgraded component of a desktop set up. Most old monitors find second life in CCTV setups though a lot of them end up in landfills. Fortunately, computer monitors made using bamboo are just about to make their grand launch on the electronics scene which means that soon we'd be able to discard old monitors without the guilt of being a contributor to global warming. These yet to be announced bamboo computer monitors are expected to be offered in 15", 17" and 19" versions to suit all customer preferences.
2. Evergreen Bamboo Computer Mouse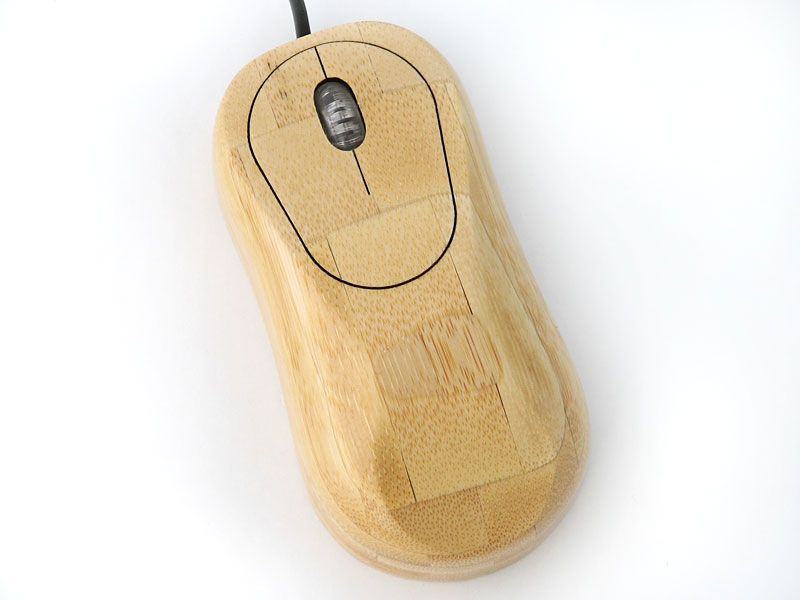 Price: $34
Bamboo being one of the hardest woods in existence as well as an easily renewable resource, it is only logical that it replaces plastic in the construction of everyday items. This particular optical bamboo mouse, for example, is made using polished bamboo strips which are extra strong and super cool to own too.
3. Brando 8GB USB Bamboo Flash Drive II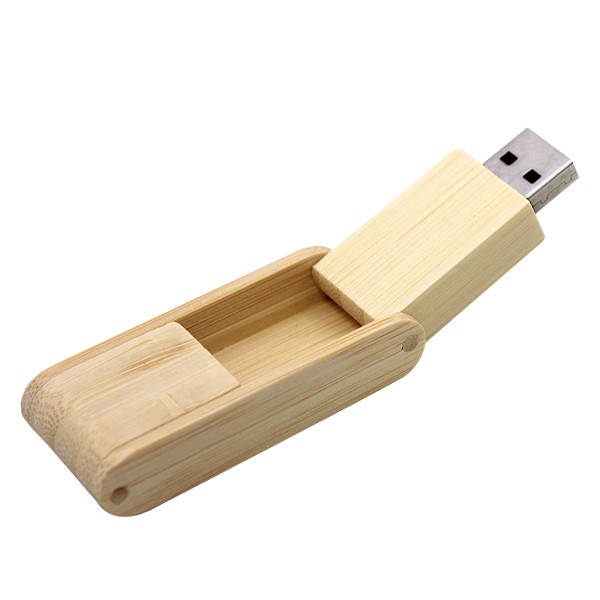 Price: $30
If you want to show off your green side amidst a geeky crowd, you really cannot do better than the Brando USB Bamboo Flash Drive II. The plug and play flash drive is made using bamboo and weighs a mere 9 grams. Plus, it looks a heck lot better than your plastically USB drive any day too!
4. REVEAL DJ Bamboo Noise Isolation Headphones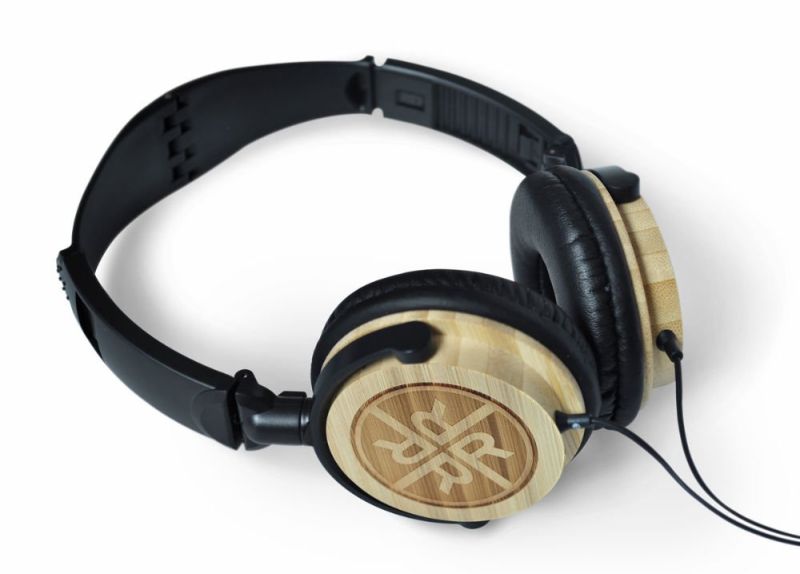 Price: $108
Wood speakers are definitely a lot better than the plastic ones that distort the sound. Bamboo speakers have been in vogue for quite some time though we have never had a pair of bamboo headphones in the market. And that is precisely what REVEAL took advantage of and launched their first noise isolation headphones made using bamboo. Fitted with a gold tip plug, TPE cables providing Passive Noise Isolation and 40MM drivers, the headphone return crisp high responses and offer a deep bass sound.
5. TinyGadget Natural Bamboo Portable Bluetooth Speaker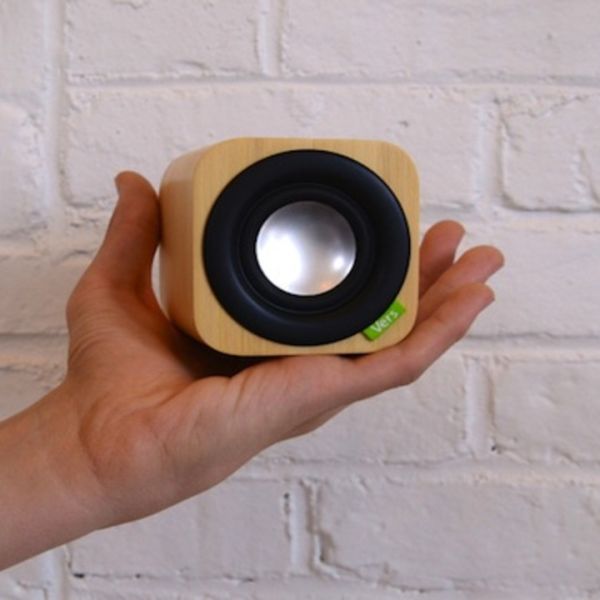 Price: $29.99
If you already own a bamboo computer monitor, bamboo CPU, bamboo keyboard and bamboo mouse, you definitely need to buy a pair of bamboo speakers to finish your eco-friendly desktop setup. The speakers offered by TinyGadget come with a rechargeable Lithium battery and 3.5MM stereo input, 3-watt loudspeaker output and Bluetooth 2.1 + EDR which is more than enough for your green workstation.
6. ASUS' 12-inch bamboo laptop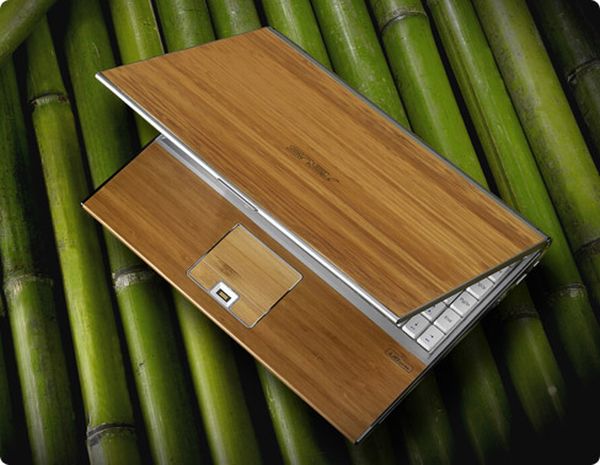 ASUS is ready with its 12-inch bamboo laptop. It plans to sell the first few laptops at Taiwan's IT Month exhibition with a price range of $1,800. The configuration of the laptops has not been disclosed yet. ASUS had promised to come up with something very special and exclusive. People are therefore waiting desperately for these laptops. The most remarkable feature of these laptops will be blending technology and natural splendor in a single compact design.
7. USB Bamboo Speaker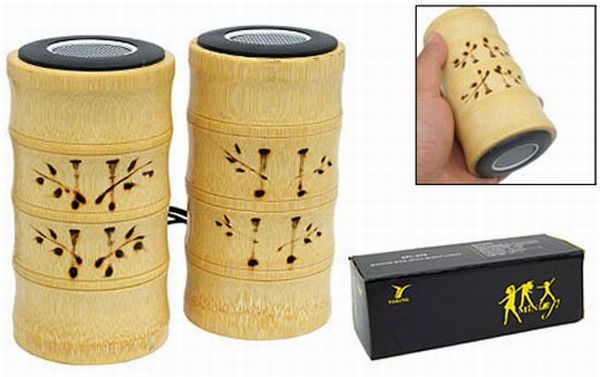 USB Bamboo speakers are a unique way of producing clean and green sound. They are portable speakers and are tagged at a reasonable price at $30. These efficient amplifiers can support your mobile phones as well as portable media players. Decorative outer finishing gives a distinctive look to the speakers and also improves its sound quality (300-10,000Hz frequency response). Their small size and strong outlook make them easily portable.
8. Bamboo Optical Mouse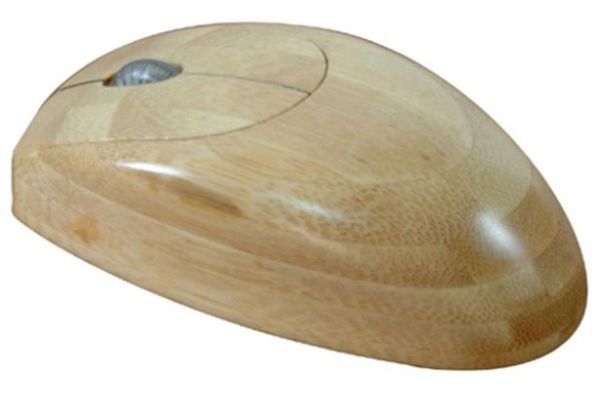 One of the computer accessories made using bamboo, this optical mouse has a complete bamboo coating. It is a lead-free component which perfectly complements ASUS bamboo laptop. It has a very neat and stylish look.  Use of bamboo helps reduce carbon dioxide gases as well, so using bamboo for making such products is not harmful to the environment.
9. Bamboo window phone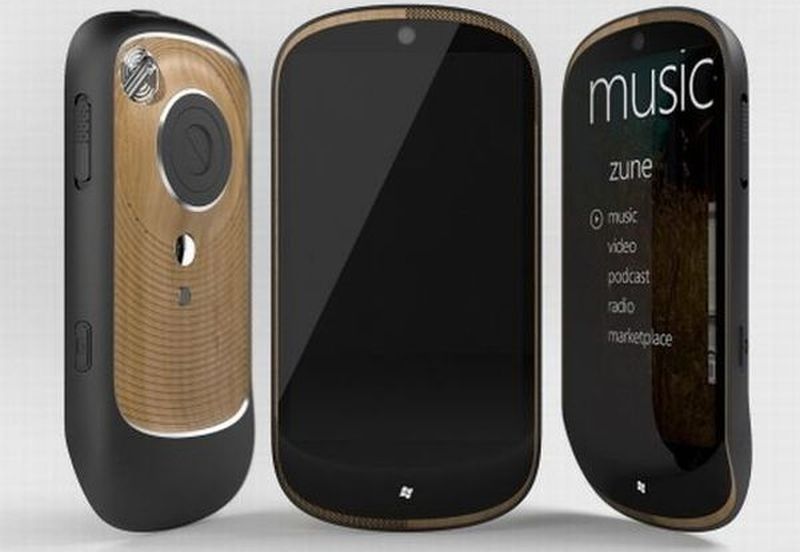 Inspired by Original S-series bamboo Phone I, a new version of phones have been developed that uses bamboo in its outer casing. Detailed finishing and designs on the bamboo covering provide a very aesthetic and natural look to the phone. The design has been given by Enever and the model is named as S7. Two things have been kept in mind designing this camera. Firstly, its camera has been designed and fixed in a way to facilitate easy and smooth clicks and secondly, compatibility with Window Phone-7 mobile operating system which is yet to be launched. It features a micro SIM card and SD card and has micro HDMI and USB ports. Its camera has been given Xenon flash with 8 megapixels clear click.
10. Eco Bamboo USB Drive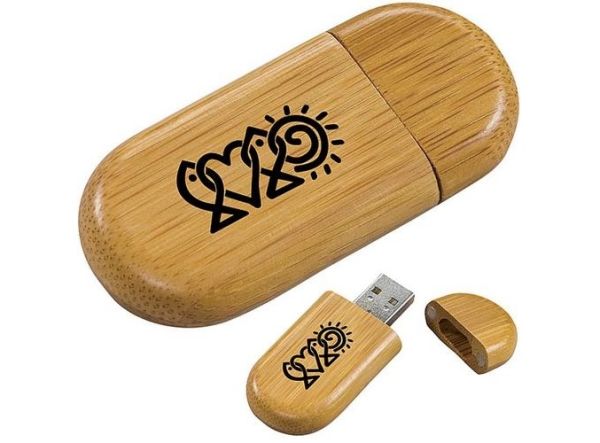 Each and every company these days is trying to focus on some strong advertisement campaign, a green world being the most popular. Eco bamboo USB flash drive is the product of exactly the same campaign. This USB drive is made of hard sustainable bamboo that gives it a long life as well as aesthetic appeal. It has the standard size of 2-3/8 w by 1-1/16€H by 5/16€D and is easily available on the net and in stores. Made completely from bamboo, these USB flash drives act as a promotional tool and make the environment a priority.
11. Bamboo Macbook case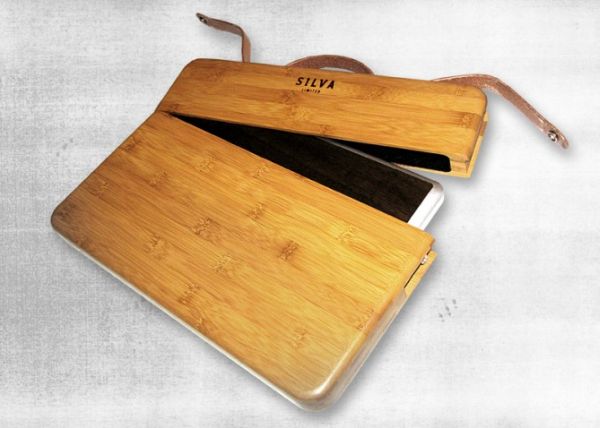 Laptops have become an indispensable part of our lives and travel with us almost all the time. Like we need good clothes to leave a good impression, even our gadgets have the right to dress well. A nice cover can be quite a visual treat. Laptop covers make sure that your gadget does not get bruised and acts as a shield against elements that may harm it. MacBooks are really famous around the globe and people owning them are always on a hunt to decorate it further with a good looking cover. But mostly laptop/MacBook cases are crafted from materials that are not recyclable. Coming in two sizes, one can easily store their 13 and 15-inch MacBook Pros in it but if you own a MacBook Air, sadly Silva won't serve any good.
Normally all laptop cases come with a sling that is worn around the shoulder but this bamboo case comes with a classy leather hand strap. The strap makes sure you can easily flaunt your environment-friendly traits through your lappy case by not hiding it under your arm. Weighing just two-pound, these cases that are CNC machined have been assembled with hand for more preciseness. To protect your delicate and loving MacBook from any harsh substances and injuries, Silva has been lined with wool. The facade has been given a clean finish by using tung oil after which a few layers of polyurethane have also been applied for extra sheen.