In this world, where resources are scarce and the things are costly, many people find it good to transform their old belongings into new creative objects. If you are interested in making best out waste here are five ways in which you can reuse your old T-Shirt to give it a new life.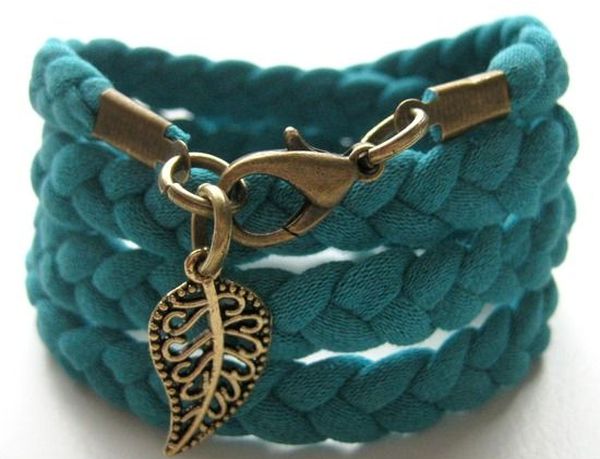 Wrapped Bracelets:
All the cute little girls out there who are fond of bracelets, here is a unique way to add some more to your trendy collection. You can make beautiful bracelets out of your tees all by your own. Materials needed are easily available – old T-Shirts and some bangles. All you need to do is to cut a strip of your T-Shirt according to the size of the bangle and go on twisting one end of the strip around the bangle, while one end is tied to the bangle. And here is you're all new bracelet ready to be flaunted.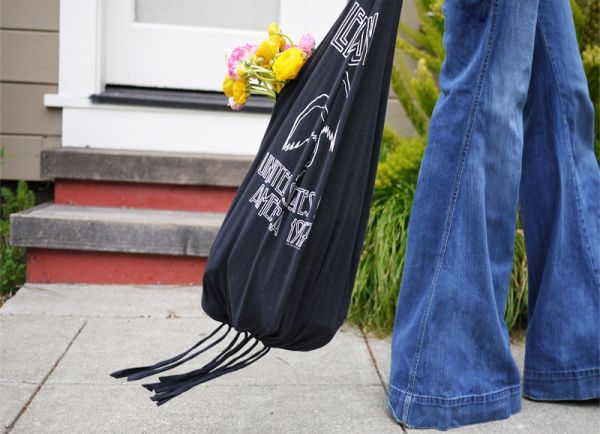 Market Tote:
Plastic pollution is a serious issue and many countries are trying to ban its use to save the environment. The fabulous tote made of old tees is a good means of bringing things from the market. Delia creates will help you create a tote by simply cutting your T-Shirt in pieces of different shapes, sewing them properly and cutting slits carefully.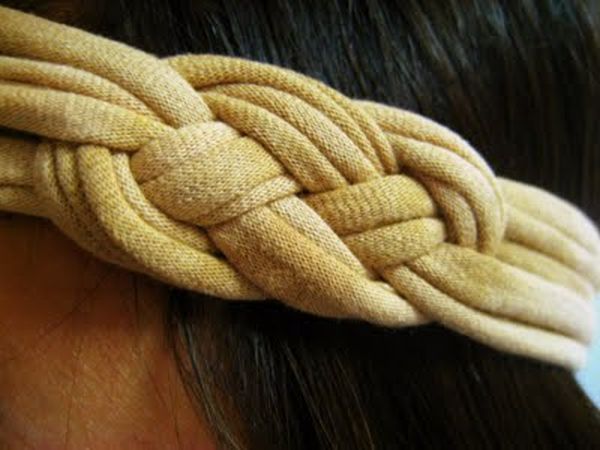 Knotted Headband:
With the help of simple cuts, knots and glue, you can design an attractive headband or can even design a beautiful belt. By carefully winding the strips of T-Shirt carefully, you can design an astonishing headband that too with different colors.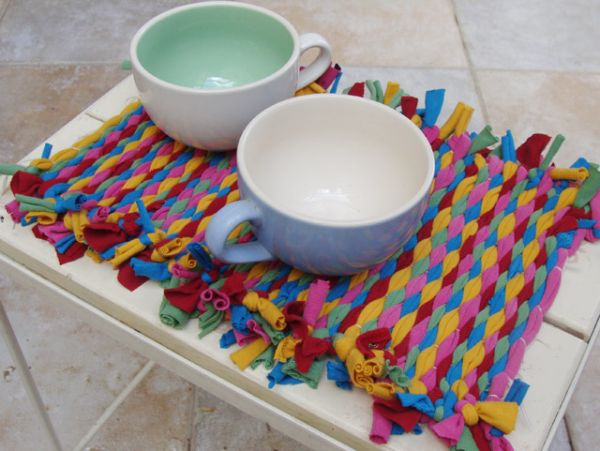 Placemats:
You can now rejuvenate the boring look of your table for parties by placing these beautiful mats created out of worn T-Shirt scraps. By following some really quick and easy steps given by Creative Jewish Mom, you can make a simple loom to weave the scraps of the T-Shirts.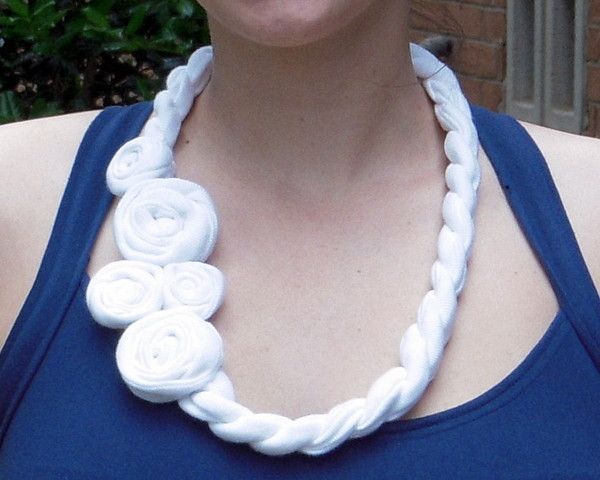 Necklace:
You can creatively design a sober or funky necklace according to your choice by selecting either a single colored T-Shirt or those with prints and patterns. Cut the T-shirt into loops and stretch them till they curl to your desired level. Wrap the strips and tuck the final one and here is your necklace all ready to increase the beauty of your neck.
Summary:
Making something new with your old materials, such as shirts and T-shirts, all by your own will give you more happiness than ever.