While most of us may associate recycling with plastic, several other items can be recycled as well. The surprising fact is that most of these items can be recycled at home itself with just a little know how, creativity and patience. Given below are five such items that have been constructed entirely out of recycled products that can be commonly found around the house.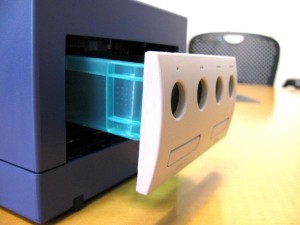 Nintendo Desk Organizer
Surely, you must be having old Nintendo GameCube lying around in your home somewhere. Why not put it to good use and transform it into a desk organizer? While the little drawers can be used to store notes, stationery items and other knick-knacks, the game cube can be hollowed out with the help of a screwdriver to form a table planter.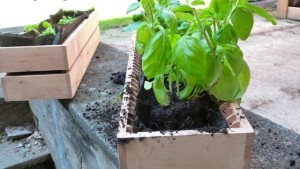 CD Rack Herb Garden
Instead of running around for small pots and containers for your herbs, consider transforming an old CD rack into a personalized herb garden. Conceal the individual racks properly with some plastic paper first to prevent water and soil seepage. Next, place some gravel at the bottom of a section and apply some soil over it. Repeat the same for all the other sections. Plant some herbs in this soil and place the rack in a place where the plants can get sunshine. Now all you need to do is water the plants regularly and watch them grow.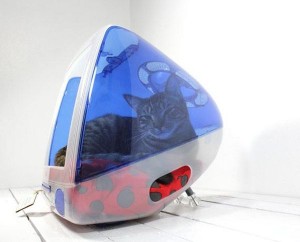 iMac Cat Bed
Although a tad expensive option for your pet, this would be very useful in case you have an old iMac computer in your home. All you need to do is remove the CRT and discharge any pent up static electricity. Next, remove all the inner components slowly. Remove the screen finally and clean out the hollow area with some water and soap. Let it dry properly and place a soft cushion inside it. Voila!  Your personalized cat bed is ready.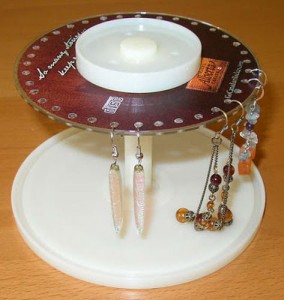 CD Earring Holder
Women tend to be messy when it comes to storing their earrings. So how about using an old CD as an earring holder. The process is simple; drill a few tiny holes around the outer edge of the CD using a drill bit. Glue both ends of a small spindle to two CDs (the one with the holes would come on top) and wait for it to dry. Now hang our earrings in the tiny holes.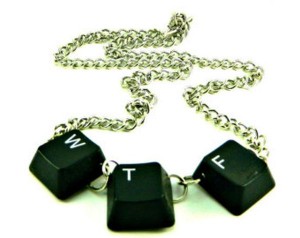 Computer Keyboard Jewelry
Here's a fabulous idea to make use of all those extra computer keys. You can remove the keys from an old keyboard and polish them a bit to get back that glow. You can then use these individual keys to make jewelry items like rings, bracelets, chains and even earrings. There are many online tutorials that would help you with the same.