Ever since the movement of switching to a green and eco-friendly lifestyle since the 70s, there has been a great thrust on recycling and making it a part of our daily living.  It is commonplace to find triple bins (trash, recycle and compost) spread uniformly in San Francisco.  Even the small kiosks for battery recycling and wine cork recycling are present.  Many of the mainstream supermarkets like Best Buy, Office Max and Costco offer a lot of support for recycling e-waste.  Here are five amazing consumer products that have been recycled and given a new form: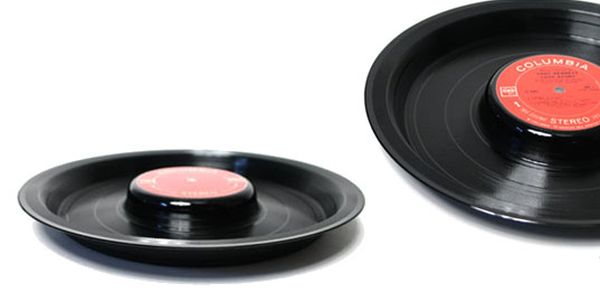 Vintage Record Bowls
Would you ever imagine that old vintage records could be given a new form? Well, these Vinyl LP record bowls are sure to add a bit of zing to your snack.  You can use these bowls for dry foods and are the perfect ware to carry your popcorn on game nights or movie nights!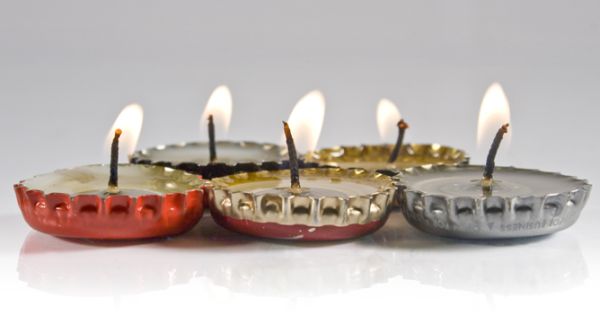 Recycled Bottle Cap Candlesticks
All you need are a couple of bottle caps to make the cute candlestick holders that have been collected from restaurants and bars.  Derrick Mentoor, an artist from South Africa has stacked the bottle caps and has intricately made amazing dinner candlestick holders that are perfect and sturdy.  You can also add in some colour to make them more interesting.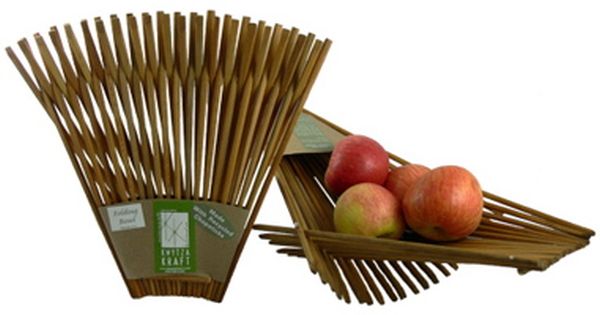 Recycled Chopstick Goods
Whenever you visit a Chinese fine dining restaurant, do you know what happens to those thousands to chopsticks that are disposed after every meal?  Well, no need to worry on thinking over the gross wastage as a company is utilising those used chopsticks and turning them into good-looking products like soap dishes, lamps, tabletops, baskets and many other products.  In fact, these chopstick products could actually make great gifts.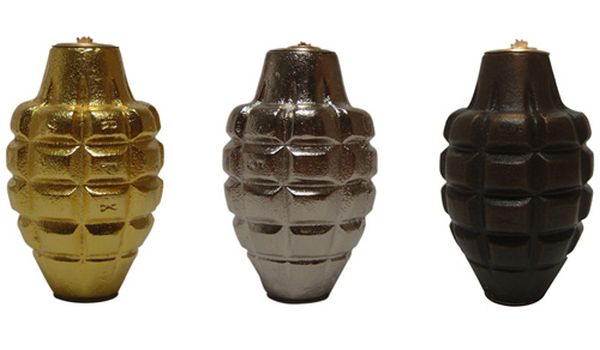 Hand Grenade Oil Lamp
Now you can make your room a dangerous one by placing Hand Grenade Oil Lamps.  These unique lamps are made out of US Army surplus grenades and they come in two colours- silver and gold.  Although these might appear to be a little dangerous- but they are safe and will not blow anything up.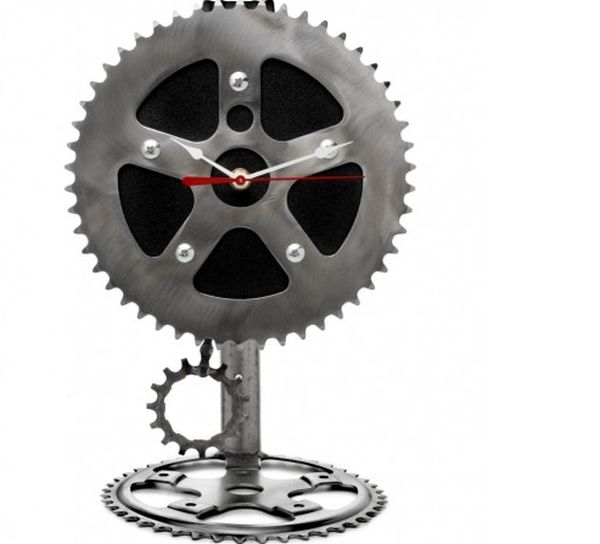 Recycled Junkyard Clocks
Clocks made out of recycled junk are great room addition for children.  These clocks can be made out of any scrap machinery ranging from farm machinery to auto parts and garden tools.