The construction industry generates millions of tons of waste globally. This waste ends up in landfills, causes pollution and harms the environment. At this point in human history, people are becoming more and more aware of the waste that is generated and how it can be reused and recycled, serving the purpose of conservation of raw material and freeing up the landfills. Greenhouse gases and many other pollutants would also be reduced. You too can make your construction green by recycling construction waste. Here are a few ways in which you can do that:
Ways to go green with construction
Source reduction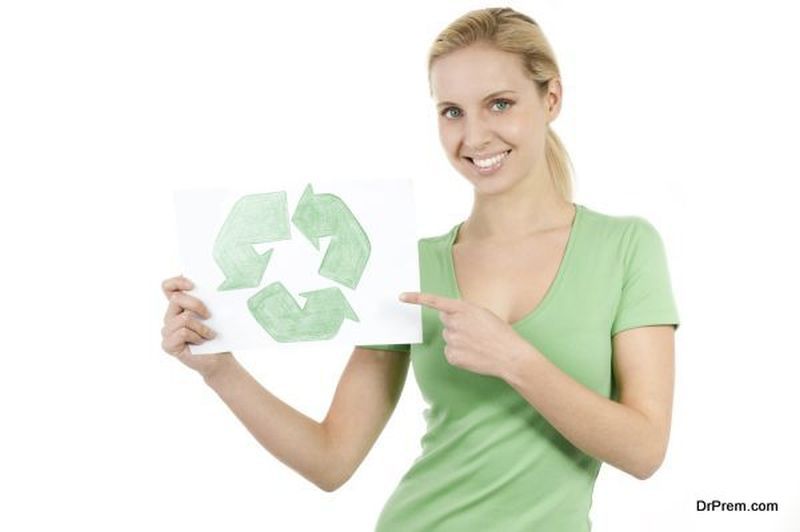 Source reduction has the capacity to reduce energy use, material use and waste. Source reduction can be done by preserving existing/old buildings instead of constructing new buildings. New buildings should be designed in a manner that they are more adaptable, thus prolonging their lifespan. Construction methods should include the use of recycled materials and reuse old materials. Interior finish should be reduced, and purchase agreements should be drawn up in a manner that prevents excess material from arriving at the site. 
Deconstruct before you demolish
The first thing you can do to reduce the waste during the process of construction or rather a deconstruction in order to make space for a new building is, to begin with a soft 'tear' down of the building. This is known as deconstruction, which is done before completely demolishing the building. While deconstructing, all the parts of the building to be demolished are salvaged so that they can be recycled. Plumbing fixtures, windows, floor tiles, ceiling tiles, kitchen tiles, big pieces of wood are removed in a careful manner so that they can be used in renovation or new construction.
Deconstruction benefits the local economy too, as it creates many opportunities for the reprocessing and manufacturing of salvaged materials. Deconstruction conserves resources through reuse.
Materials that can be reused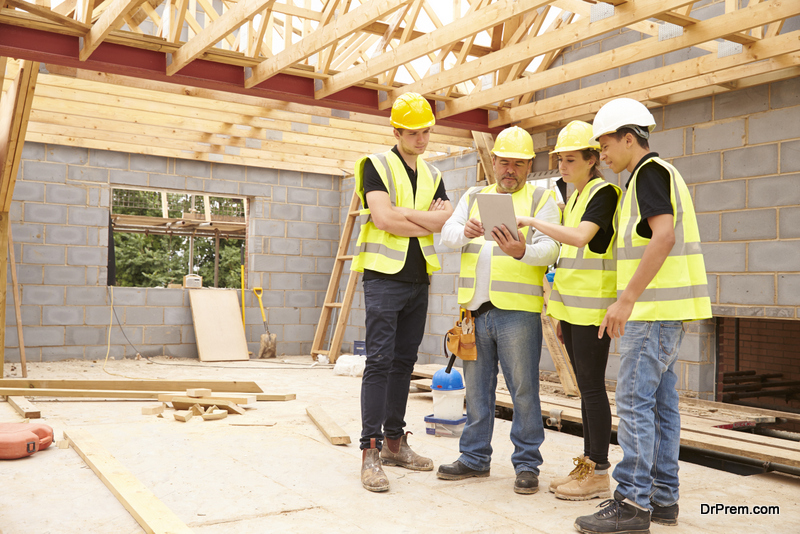 Using the waste produced during demolition can help to conserve raw materials. Some of the materials which can be used again are:
Brick, masonry, and concrete can be used again as sub-base material or as fill and driveway bedding. Crushed gypsum can be mixed with soil after it has been de-papered. You can use wood cutoffs to make lintels, cripples etc, eliminating the need to use full size/length lumber. Insulation from the exterior walls can be reused as a soundproofing material for interior walls.
Leftover paint can be used in storage as well as garage areas or as a primer. Packaging material that constitutes a huge amount of waste should be returned to the source/suppliers so that they can be recycled and used again.
According to the experts, up to 90% of construction waste can be reused/recycled. Concrete, metal, drywall, brick, roofing, asphalt, plastic, glass and wood can be used again in new construction. You can contact an environment-friendly construction company who can advise you on using the old material in your new building, and if you have demolished your office and home, you can sell the excess reusable/recyclable materials to such companies.
Metals like steels, brass, and copper can be recycled and used.
Materials which should not be reused
If you're demolishing an old house or building, there are some things you may not be able to use; as these materials are not approved to be used in new construction. These materials are asbestos and lead paint. But you have to dispose of these materials responsibly in landfills which accept asbestos.
What you should know about recycling construction waste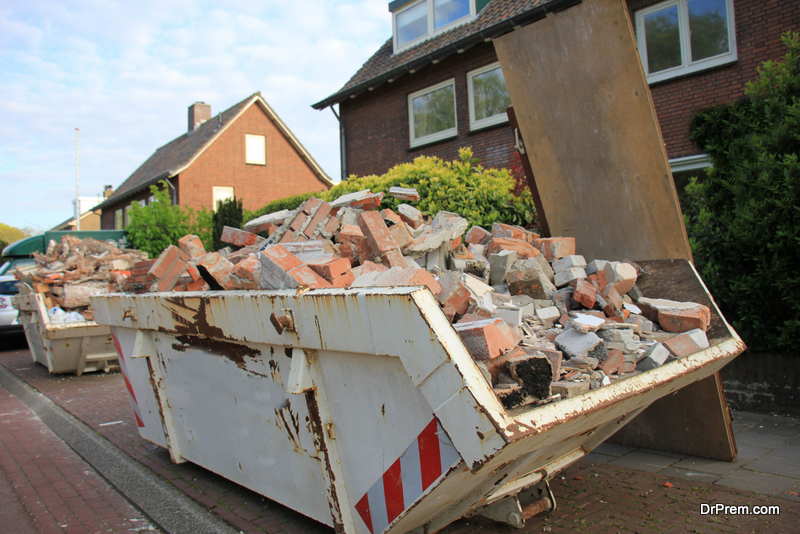 The materials which can be recycled should be sent to the proper local recycling facility. This would enable the waste material being recycled responsibly at the proper facilities. You can find out the cost of recycling and draw up an effective waste management plan. You can also buy materials brought by others too. Find out whether the recycling plant adheres to local and state laws and regulations, whether it is registered and has the required license.
Construction waste fills up landfills with thousands of tonnes of waste, leading to a lot of environmental harm. Using recycled construction waste will reduce the load in landfills, help in conserving the much-needed raw materials, and reduce your carbon footprint too.