Environment Conservation
Nowadays one hears a lot of talk about being environmentally friendly or going green to save the environment. It feels like a new fashion or a trend in the market. Sadly for the environment it is not just a trend. It is a very serious issue that we face today and our environment has suffered some serious damages due to human activities especially in the last century or so. More degradation of the environment due to our day to day activities may lead to catastrophic consequences.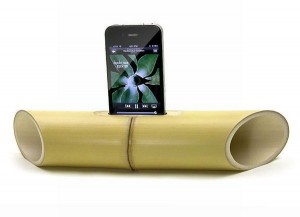 Already we see the harmful impacts of environmental degradation like water pollution, atmospheric pollution as well as land pollution. Besides we face global warming and climate change which is caused due to a host of different reasons. The weather patterns are changing and frequency of natural disasters is on the rise.
Individually we can contribute towards the protection of the environment in our own small ways. There are many innovative products and ideas available in the market today that are very eco friendly in nature. One of such eco friendly ideas is to have green accessories or eco friendly accessories for the mobile phones and tablets that billions of people from all over the world use today.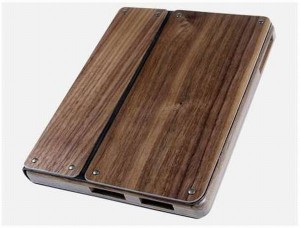 Eco Friendly or Green Accessories for Smart Phones and Tablets
There are many eco friendly and sustainable covers available for the tablets and the smartphones. These are made of sustainable lumber or bamboos which are environmentally friendly as compared to plastic covers that are usually used. There are a variety of these covers to choose from that protect you phones and tablets effectively, they look good and are also available in different shapes and sizes to match your Smartphones and Tablets. There are many companies in the eco friendly covers for electronic devices industry at the moment.
There are many innovative chargers that are available in the market today that are eco friendly. There are many smartphone and tablet chargers that are available that use renewable and clean solar energy panels to create energy which can be used for a phone.
Another eco friendly accessory for the mobile phones and tablets is green headphones that are made of eco friendly materials as compared to regular headphones which are not eco friendly.
People love listening to music on their mobile phone, smartphones as well as tablets. Generally to listen to music a bit louder the devices are connected to an amplifier or a stereo or some loud speakers. These all mobile accessories are generally not very eco friendly in nature. An innovative idea to make loud speakers out of clean and green eco friendly material is the iBamboo Speaker. This speaker dock is really cool as it does not use any extra electricity. The carved bamboo amplifies the volume of the music on the smartphones naturally.
Besides the covers that one can fix on a smartphone or tablet is made of eco friendly bags that are designed to keep the smartphones and tablets in. These bags are made of eco friendly cloths like 100% cotton and very soft material is used so that there are no scratches on the screens of these expensive devices.
In small ways we can be more eco friendly in our day to day activities. All these innovative ideas and products designed for the smartphones and the tablets are becoming increasingly popular with people as they like the fact they these products are eco friendly and also products like these covers and bags for these devices are designed to look super trendy and fashionable.