Shipping container homes are gaining in popularity with each passing day. Well, reasons are many that convince one to live in a house made of shipping containers rather than in one made of bricks and mortar. They are easy on the pocket, have high speed of construction, look great, have off-grid capabilities and they are eco-friendly. Made of recycled shipping containers, shipping container homes have become a priority for many environmentally conscious individuals. Here is a list of some of the most wonderful shipping container homes.
G-pod's Dwell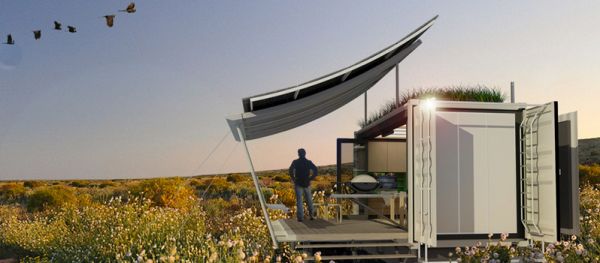 Image Source : Utilitytips.Com
With Dwell, G-pod has set benchmark in transportable accommodation for others to emulate. Flaunting environmental sustainability and superb build quality, the architecturally designed Dwell is a mobile shipping container home.
It is easy to set up, is efficient, affordable and has been designed to maximize the space. It comes equipped withpull-out sections and a spacious fold-down covered deck. As per one's requirement, one can set Dwell to create a luxurious and a beautiful living space anywhere. Dwell has the capacity to expand into an area nearly three times its original size.
Jim Poteet's Guest House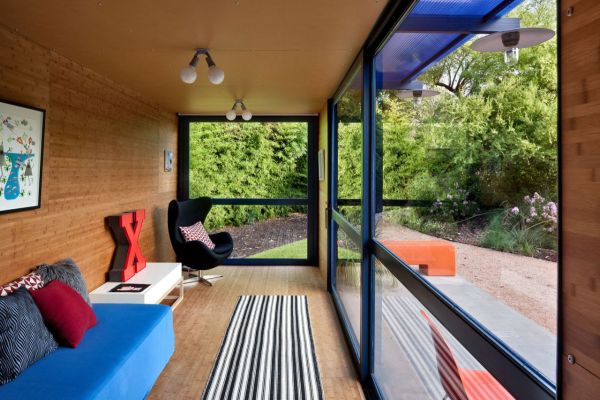 Image Source : Ideachannels.Com
Based in San Antonio, Texas, Architect Jim Poteet constructed this beautiful shipping container house for a local client who desired using it as a tiny guest house, an art house or a summer house. Made from a standard 40-foot recycled shipping container, the house is located in the San Antonio artists' community.
The blue painted container equipped with heating and air-conditioning systems stands in the backyard of client's renovated warehouse. Wood panels on interior walls, bold colors and the amazing surrounding landscape together make this shipping container home beautiful. Besides a small patio in front, its roof is filled with plants that helps keeping temperature down inside the building.
Modular House by Ecoliv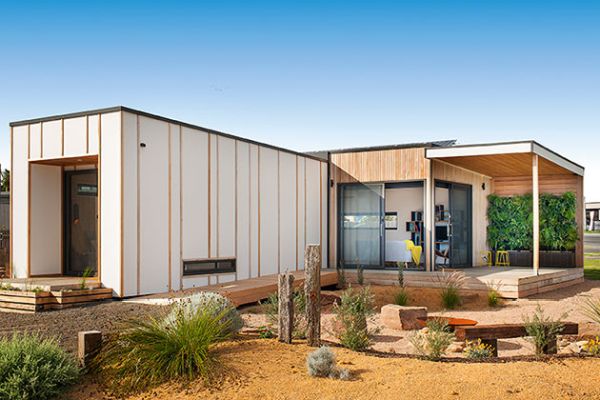 Image Source : TreeHugger.Com
Loaded with sustainable features, modular house by Ecoliv is a popular design that indicates beauty and functionality altogether. However, this one is not an affordable shipping container home like many others are, as low VOC materials have been used for all the finishes. Its other environmentally friendly features include a garden, a 2kW grid-connected solar system, an energy-efficient wastewater recycling system that feeds the garden, solar water system, electric charging point for cars and high performance appliances inside. In addition to this, Ecolivbuildings come equipped with a water cistern with a capacity of 10,000 liters, lots of insulation and frames made of reclaimed timber.
The Quik House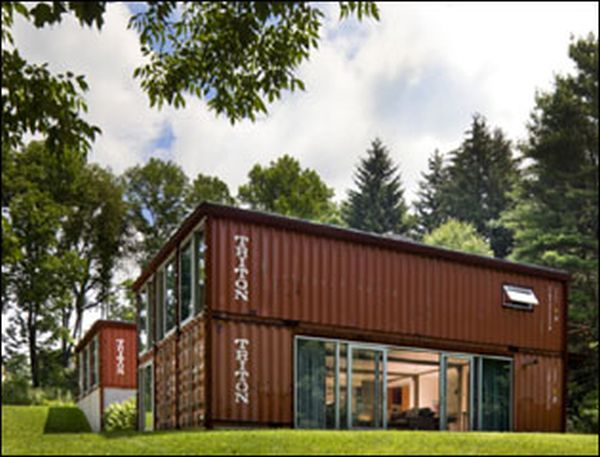 Image Source : Quik-Build
Adam Kalkin is an architect based in New Jersey, who gained popularity for his container home that he named – the Quik House. Approximately 75% of the house made of recycled materials, the distinctive Quik House comes in a prefabricated kit.
The standard house made of recycled shipping containers offers 2,000 square feet of area comprising of three bedrooms and two and half baths. The Quik House comes in two colors – orange or natural rust bloom. Based on one's requirement, one can go in for a large sized home as well with added greener options ranging from wind turbines, solar panels, additional insulation to a green roof.
Crossbox House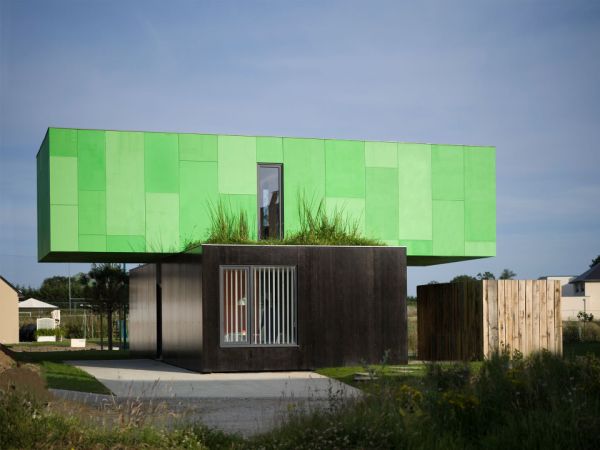 Image Source : Smallhousebliss
Designed by French firm CG Architects, Crossbox is a dramatically cantilevered home located in Pont-Péan, a small town in Brittany. Built from four 40'shipping containers, the house has three bedrooms, a large living room, a kitchen and two bathrooms. The crossing of the two boxes creates a covered entrance and a carport, with three bedrooms on the first floor and living area on the ground floor. The sole aim of the project was to build a low cost architect's housing that has a focus on environmental issues.
Owing to affordability, beauty, a reduced construction time and a plethora of environmentally friendly features, shipping container homes are all the rage these days. Some designers and architects have created shipping container homes that are unique and worthy of all the appreciation.