Jose Geraldo Reis Pfau, aged 57, is a very innovative artist from Brazil, who transforms old wristwatches (that could have ended up in landfills) into the most exquisite miniature motorcycles. Pfau has been fascinated by motorcycles from his childhood and his passion for them began in the 60s. He owned quite a few of them and would always modify and reinvent them on the lines of the film "Easy Rider". Pfau's keen interest in fine arts and motorcycles led to him taking up this project. Initially, he indulged in creating a lot of images of motorcycles but later decided to do something unique by using wristwatches and redesign them to create miniature models of motorcycles.
Collecting a large number of wristwatches was a challenge at first, but with help from a friend who owned a wristwatch shop, he managed to get his supply of wristwatches. His friend got his customers to deposit their old wristwatches as a first installment of the new watch that they would buy – leading to a grand collection of watches for Pfau.
Pfau's collection of miniature motorcycles is huge – he has over two hundred of such mini-sculptures. Pfau's work has been displayed at many fairs and exhibitions across Brazil and overseas. Having received a fabulous response for his work of art – Pfau now indulges in crafting miniature motorcycles made out of old glasses. Pfau is truly a master of his craft and has devised an eco-friendly and novel way of recycling old things and giving them a magnificent makeover.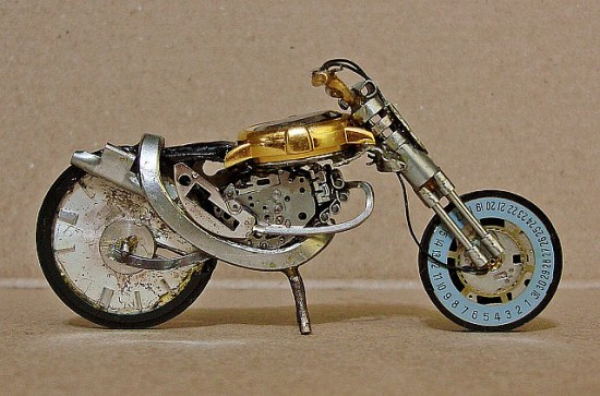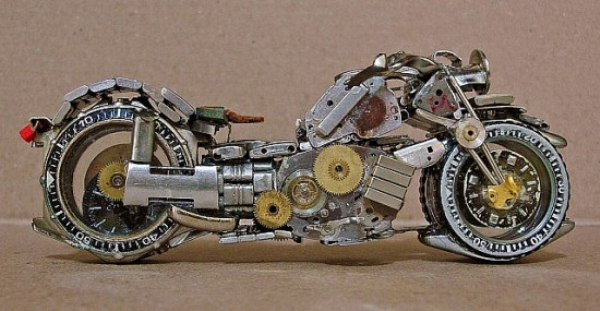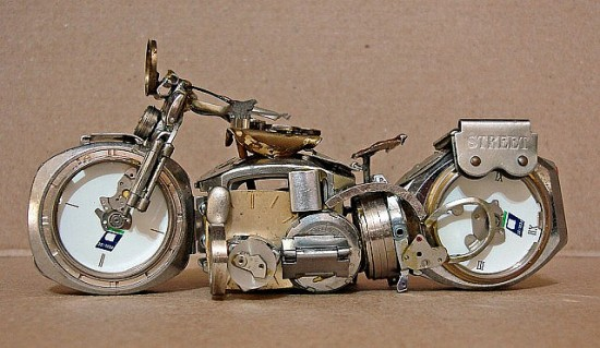 Via: OddityCentral