As more and more people are becoming eco-aware, they want to purchase eco-friendly and sustainable textiles and linens as well. Here are some tips on how to choose well.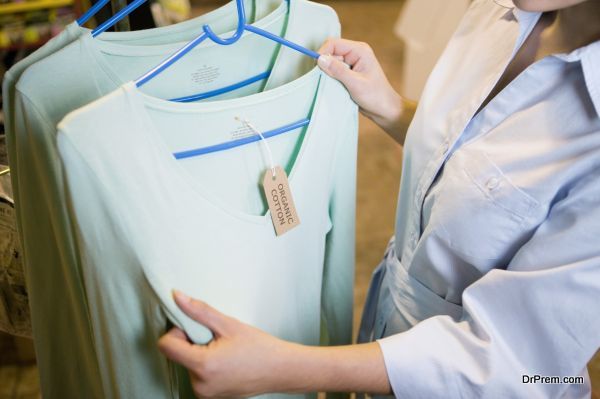 How it was earlier
The U.S. Department of Agriculture (USDA) and the Federal Trade Commission require that any article of clothing or fabric advertised as "organic" be made with fibers from USDA-certified organic crops, such as cotton or flax , but the regulation is limiting. Any manufacturer can take that organic cotton, dye it with a dye that contains cancer-causing , and finish it with a chemical treatment that may emit formaldehyde. The fabric can lawfully contain a mix of organic and nonorganic materials and be labeled "made with organic cotton."
Recently the USDA announced a new rule regarding the labeling of textiles stating that any textile advertised as "organic" must be third-party certified under National Organic Program standards throughout the entire process of production. Manufacturers now must state what percentage of organic material a particular item contains.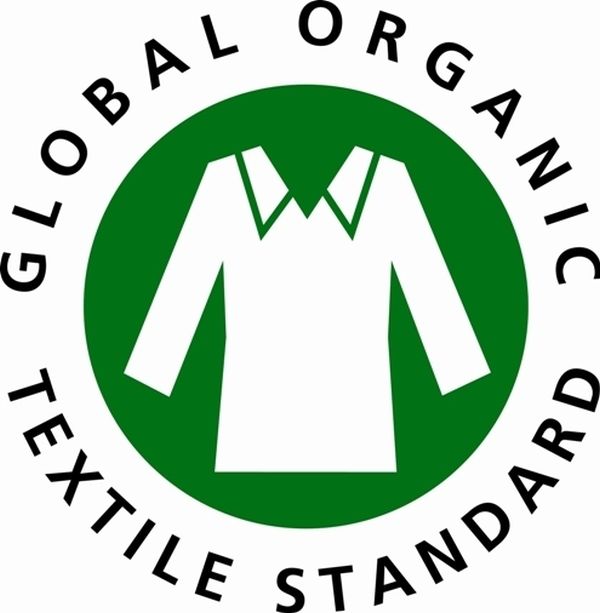 GOTS IWG Certification
The International Working Group on Global Organic Textile Standard (GOTS IWG), which is currently the only third-party certification set up to hold organic-fabric producers who want to hold on to the USDA's new ruling. Any product that is certified under GOTS standards can be labeled organic.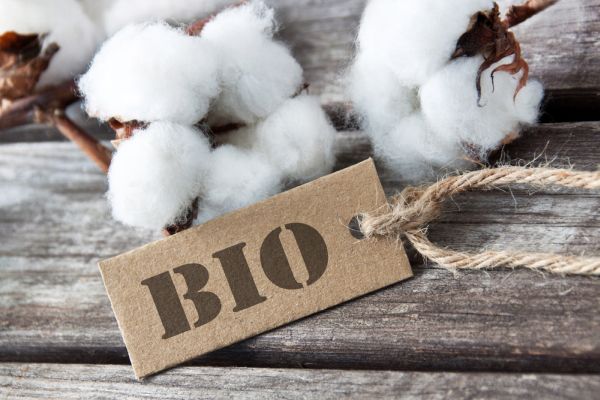 Requirements for GOTS
Raw materials must be certified organic under National Organic Program standards, and at least 70 percent of the ultimate product must have organic fibers.
The agency puts stern limits on the types of fabric dyes that can be used.  Toxic fabric finishes, including sand-blasting of denim (which poses a health threat to workers), chlorine bleaches, formaldehyde-based finishing treatments, and nanoparticles intended to make a product "antibacterial." is not allowed.  A factory's runoff water must be treated and filtered before discharge.
The certification addresses workers' ability to unionize, forbids child labor, and requires that workers are paid a living wage. Zippers (no chrome or nickel allowed) and screen printing (no toxic PVC-based inks can be used in T-shirt designs) are also under scrutiny. Throughout the entire process, all GOTS-certified items must be kept apart from non-GOTS-certified products to prevent contamination.
In case you can't find anything you like that's GOTS certified, here are some alternatives:
• Buy secondhand.  Visit thrift and "buy-sell-trade" stores to find cheap clothing—and support a local business while you're at it.
• Skip the bamboo. Bamboo clothing might be simply rayon, a synthetic fiber that requires harmful solvents to turn from a grass into a wearable fiber. Bamboo fibers aren't permissible in most GOTS-certified textiles.
• Shop local. Buying clothes from a local independent designer allows you to ask thorough questions about dyes used, where the fabric was sourced from, and how the raw materials were grown.