In the United States, the average wedding produces a whopping 62 tons of carbon dioxide and 400-600lbs of garbage. Multiply that by the 2.3 million weddings that happen a year in the US alone, and the environmental impact of the wedding industry becomes rather worrying.
Planning a sustainable, environmentally friendly wedding might sound exhausting; even planning a 'normal' wedding is notoriously stressful. Knowing what compromises to make in the name of being green, while still having the perfect wedding day, can seem impossible. But fear not, there are plenty of easy, low-stress ways to make your wedding eco-friendly.
Locally source your food and flowers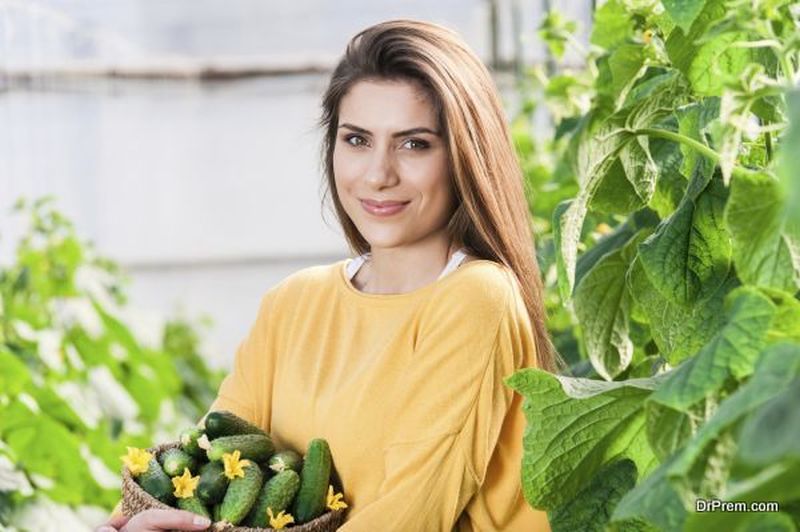 Between the transport, pesticides, and greenhouses in which they are grown, irresponsibly sourced flowers can do a world of harm to the earth. For your wedding, choose instead flowers that are in season and locally sourced. Some wedding venues with extensive gardens, like Staffordshire's Sandon Hall, will happily provide their own, homegrown flowers.
Locally sourcing food and drink is also a great rule of thumb for hosting an eco-friendly wedding. If you are planning to hire a catering company, you should hire one that abides by industry best practices on how to reduce wasted food in catering kitchens. Dephna offers cold rooms and catering kitchens for hire in London. It suggests methods as simple as keeping fridges at a temperature below 5 degrees celsius to keep food at it's best for the longest possible time. It also donates any surplus stock to charities.
If you want to go the extra mile, you can take inspiration from Paul and Katherine Maxwell-Rose, whose entire wedding dinner consisted of 'waste' food. Don't let the negative connotations fool you; waste food in this case simply means that the couple commissioned Save the Date Cafe to cater their wedding. The brand cooks restaurant quality food sourced from businesses and suppliers, which might have otherwise been thrown away and wasted.
Keep your wedding party small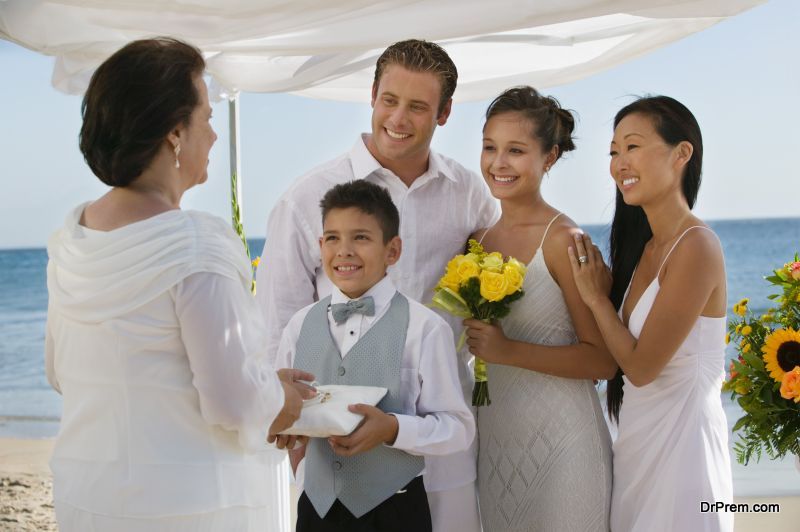 The most straightforward way to cut down on both the environmental impact of your ceremony and the stress of planning it is to keep your guest list short. After all, fewer people produce less waste, and being selective about the people you invite to your wedding can make the day feel far more intimate and special.
In addition to that, travelling has a huge environmental impact, so another way to make your wedding party more eco-friendly is to throw your wedding and reception in a location that is close and accessible to you and the majority of your guests.
You might even try organising coach travel for your party if several are due to be arriving from the same location. The emissions of one coach are far less than that of a dozen cars, and with a smaller guest list, you'll be more likely to be able to handle the cost of coach hire. Not only that, but hiring a coach for your guests will also mean that no-one will be consigned to the role of designated driver, so everyone can relax and enjoy the party.
Opt for sustainable fashion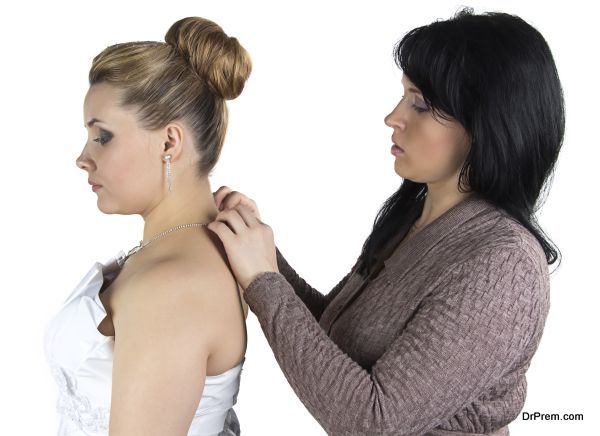 One of the best ways to ensure that your wedding dress is environmentally friendly is to find a second hand one. This needn't necessarily mean getting a dress from a bargain bin—for example, there are plenty of high-end second hand wedding dress retailers, or alternatively, you might even consider using and restyling a family member's dress.
Ebay put together a complete guide on how to adapt a pre-worn wedding dress. You could make the old dress feel new with accessories. Have a skilled tailor alter it, or even use the material to make a 'new' dress from scratch.
If vintage looks aren't quite your style, then there's also a wide variety of labels which specialise in producing eco-friendly and sustainable wedding dresses. Methods can range from choosing organic material and ethical employment, to the slightly more unconventional, like making wedding gowns grown from tree mulch.
Article Submitted By Community Writer