INTRODUCTION:
Living in an eco-conscious society, the number of people recycling and reusing products is increasing day by day. The same holds true for furniture too. Below are some tips and tricks mentioned to reuse old wooden furniture.
You will not have to stress about useless furniture lying in a corner of the room anymore. Recycling saves the environment from being destroyed, and hence it is extremely eco-friendly. Every time, the need for new furniture causes the destruction of more plants and trees. In this article, we will tell you about the benefits of recycling your old furniture and how this can help the environment.
BOOKSHELF: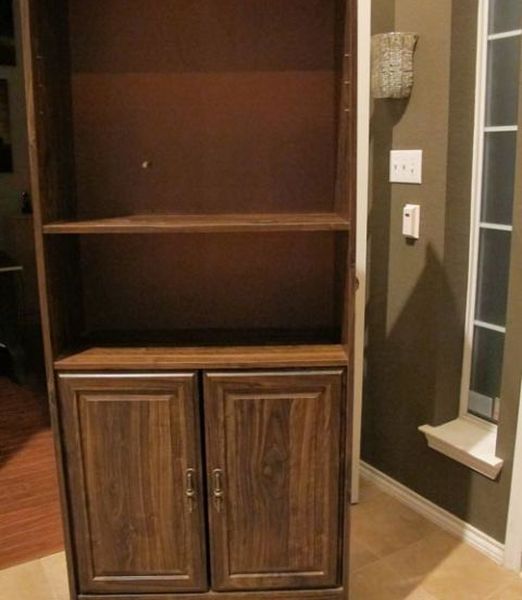 Do you own a bookshelf which contains almost every household item except for books? Giving away unwanted books is the easiest way to part with books before you organize the whole collection. Box away books you'll never read again, or that you'll never get around to. You can sell these or give them away at used bookstores, charity stores or libraries.
Another thing you can do is try eliminating unwanted things and arranging them accordance to priorities and everyday use. You will realize that not only there were unwanted things on display, but they were also bringing down the entire look of your house. Small show items displayed with elegance and neatness goes a long way in increasing the beauty of the shelf. Handmade things give a very homely feeling, like origami paper flowers, self-painted vase or self-designed night lamp. An elegant photo frame with a picture of your loved ones or a board to put up stick notes or just anything will give a creative look to your shelf.
CENTER TABLE: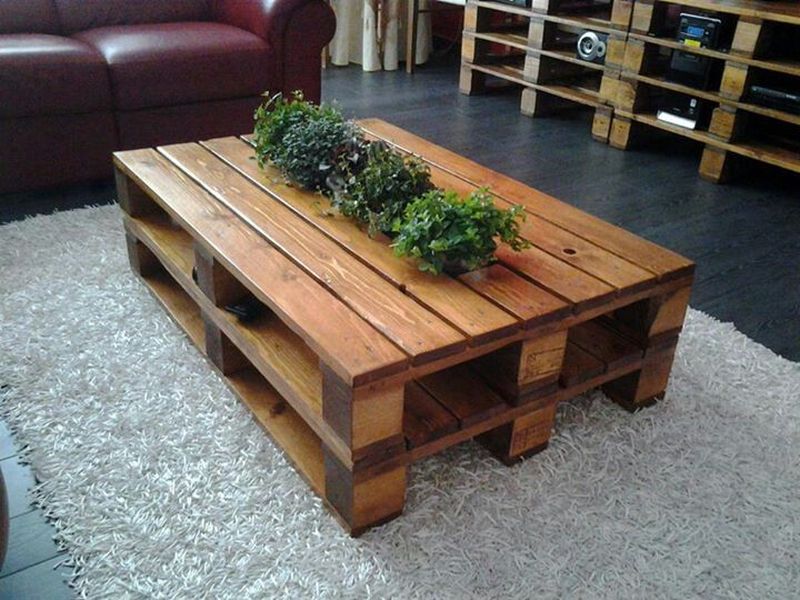 Instead of giving away an old table, why not show some creativity and put it to good use? And what could be a better way to do it than creating a new center table out of it? Here's how you can do it: Arrange four empty crates together and cover them with tempered or unbreakable glass. Put in some characters and attach it to an old table base. This is all you need to make a centre table. It will make a good one for your living room.
Also, just because you brought that table to use and plopped it up in front of the couch doesn't mean that is the limit of its potential. Try using the same as doubled up coffee table pushed against the wall to hold artsy books or a pottery collection.
SIDE TABLE: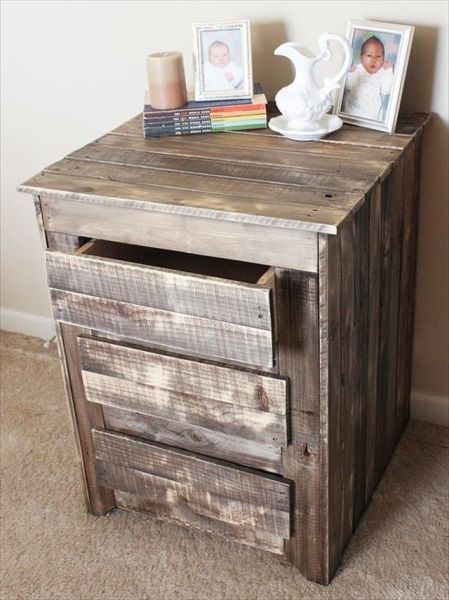 Is your side table is always lying at the side? Now you can make your side table a center of attention. Vintage metal legs and the cabinet showing some good books will give a royal look and a mirror placed on top of the shelf will play the role of cherry on cake. If "just shove it in the bedside drawer" sounds familiar, you need to read on. Clean out all that old stuff that's somehow accumulated. There should be room on your bedside table for what you really need: a few pieces of current reading material, a small lamp, a pen and paper, your clock, maybe a small dish for jewelry and anything else you regularly use just before bed or upon waking.
MINI LIBRARY: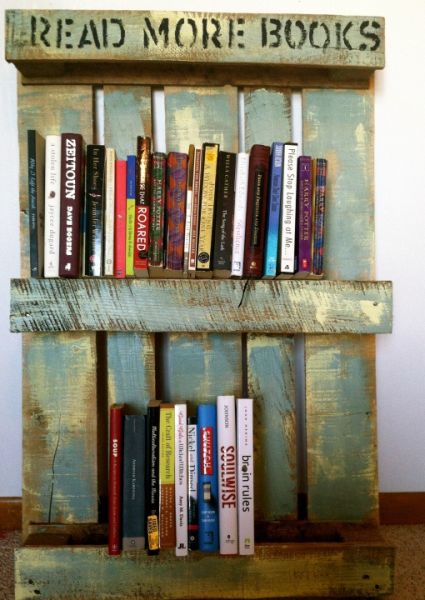 Giving the bookshelf a splash of vibrant bright colors is attention gathering and also encourages you to read. A bright wallpaper, a sticker, any hand written quote will also serve the purpose. Organize the books according to reading preferences and make sure the shelf for children are low for convenience. Hang chalkboard inside sliding doors if there is any, for extra playtime fun.
A cleverly arranged bookcase can be as pretty as a window view. Borrow a trick from interior designers: inside a book case, use paint that's a couple shades deeper than the room color. Style bookcase with unexpected items like an eye-catching antique or a porcelain statue. Want to make a bold statement? Let paint do the talking for you.
OTHERS:
If you have an old dining table you no longer use, consider swapping it with your desk for more room to spread out and why not give in and make your dining room the office? If your basement or garage is crowded with old windows, doors and shutters, think about how you might use these creatively around the house. Window panels can be home for photographs, or you can fasten them to base to make unique table.